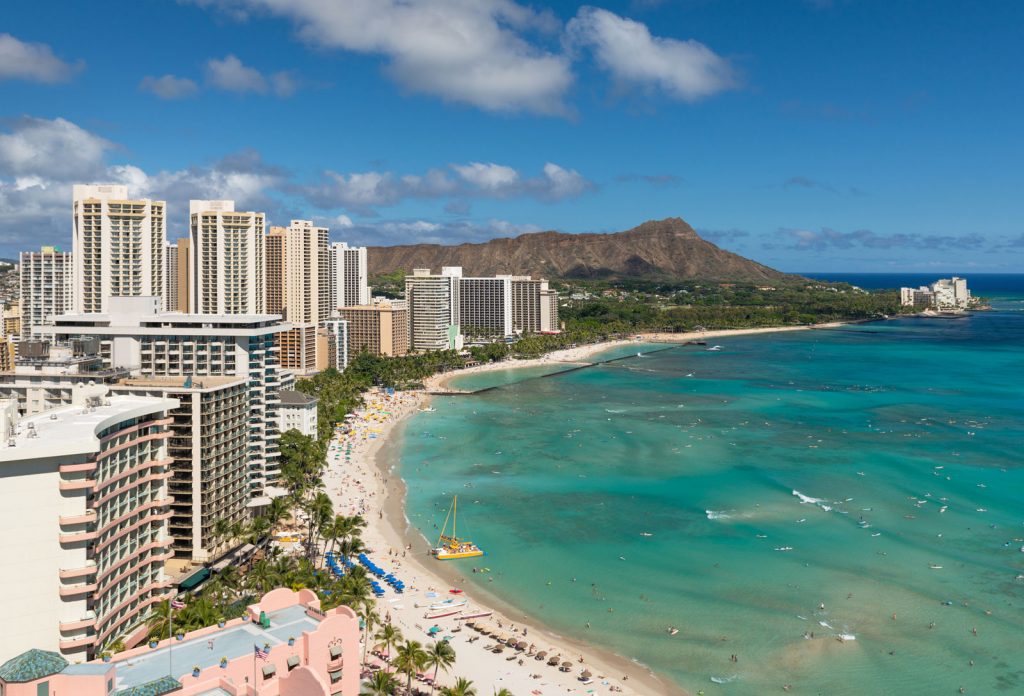 Honolulu, meaning "calm port" in Hawaiin, is the largest city in Hawaii and is located on Oahu, meaning "the gathering place", which is the third largest of the Hawaiin Islands. Our unique city has many significant memorial statues and museums connected to our sacred Polynesian culture and of course, the 1941 attack on Pearl Harbor. Home of the Mai Tai cocktail and the Diamond Head dormant volcano next to Waikiki Beach, our vibrant nightlife and luxurious resorts allow you to enjoy everything we have to offer. In addition to being ranked high for world livability and the 2nd safest U.S. city to live in, we have some of the best local jewelry stores in Honolulu, HI.
Your trusted local jeweler will be able to help you find or create your custom diamond engagement ring, but also find the most romantic proposal location for a memorable diamond ring-reveal. We met with some of our local diamond jeweler partners and asked them: Where is the best place to propose in Honolulu, HI? Here's what they had to say:
Local Diamond Jeweler
"If you ask us at Novagold Jewels where the best place to propose is, the answer is easy: any beach in Hawaii! You've seen pictures and most definitely heard stories- the beaches here are the best in the world, and no place is more suitable for your diamond engagement ring reveal!" – Novagold Jewels
"What would a proposal be in Honolulu, Hawaii, if it did not take place at one of our globally known beaches? We have the best beaches in the world, which makes it the best place to propose in Honolulu, Hawaii. Paired with a stunning sunset, it's a dream engagement location." – Robert Palma Designs
Robert Palma Designs is a full-service diamond engagement jeweler in Honolulu, Hawaii. Robert Palma is a GIA graduate who has created inspirational collections and is known for his quality craftsmanship. Celebrating 40 years in the jewelry industry, Robert Palma Designs continues to draw inspiration from the beauty and glory of Diamond Head, Lanikai Beach and Mauna Kea.
We met with the store's manager, Robert Palma, and asked him: What is the most memorable proposal story you heard from a Honolulu, HI customer?
"One of our customers got engaged in Diamond Head Guy, which is a volcanic tuff cone on the island of Oahu. He and his fiancee hiked up the trail to the top, where he proposed to her. It's one of the most stunning views in Hawaii." – Robert Palma
"There are a few great places to propose in Honolulu, but the best place is definitely the beach! The beach is an incredible choice, especially with a sunset on the beach. It adds a special touch, especially in the pictures. Also, hiking, on top of a mountain or waterfall, can be a great place to propose in our area. People travel from all over the world, just to get engaged in Hawaii!" – Pacific Diamond Wedding Rings
Pacific Diamond Wedding Rings has been open in Honolulu, HI, since 1996. Our owners have over 30 years of experience in the jewelry, and we have not only an inhouse jeweler but also an expert gem cutter. We boast GIA certified diamonds in our collections and are eager to either offer you a diamond engagement ring we have in stock or help you design a custom one. When you're ready to pop the question, come to Pacific Diamond Wedding rings for a stunning diamond engagement ring.
We met with the store's manager, Amber Faurot, and asked: What is the most memorable proposal story you heard from a HONOLULU, HI customer?
"One of our customers wrote and recorded his own love song, had his future bride listen to it, and at the end of the song it was asking her to marry him. When she looked up, he was on one knee with the ring! It was one of the most romantic and memorable proposals we've ever heard here at Pacific Diamonds Wedding Rings in Honolulu." – Amber Faurot
2 Best Place to Propose in Honolulu, HI
1. Na Ala Hele: Manoa Falls Trail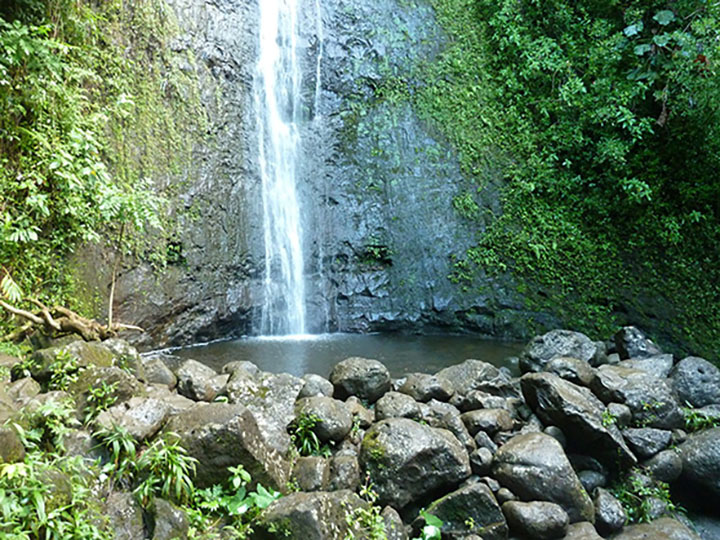 Present your love with her stunning diamond engagement ring while exploring Na Ala Hele: Manoa Falls Trail, Honolulu, HI, 5.9 miles (18-minute drive) from Honolulu, HI.
2. Moanalua Gardens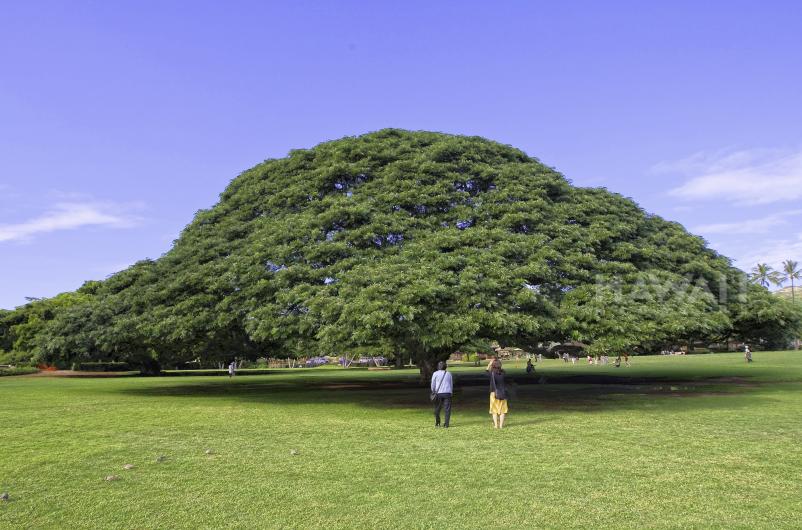 Moanalua Gardens, 2850 Moanalua Rd A, Honolulu, HI, 5.2 miles (12-minute drive) from Honolulu, HI.
Honolulu, HI, Love Story and Proposal : Daria and Andy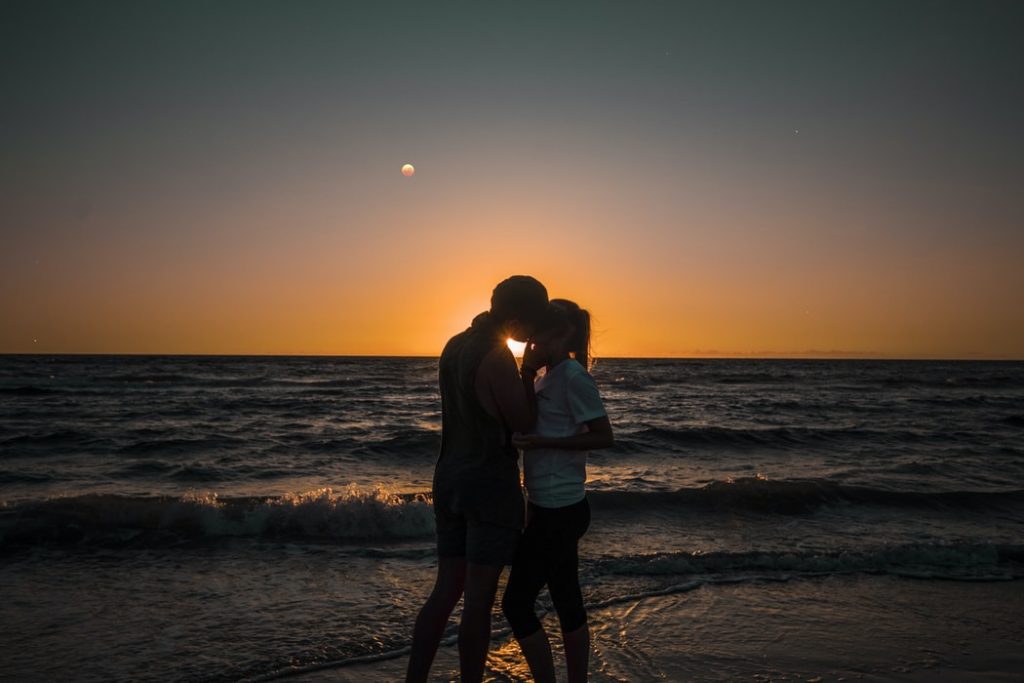 How They Met: Andy and Daria both met while in a high school Spanish class but didn't begin dating until years later. They bumped into each other at a local bar and talked for a few hours, exchanged numbers, and have been inseparable ever since.
How They Asked: Andy is the king of coordinating surprises so it was sort-of expected that his proposal would be no different. After the Christmas holiday season, they planned to go on a trip to the gorgeous island of Hawaii. They wanted to get away from the Seattle gray and rainy weather and visit Daria's BFF, Hannah, who lives with her dog and husband in Honolulu, HI.
Once they had arrived and settled in, Hannah asked if she could take a photo of them that she could use for work. Daria thought nothing of this request, and was also excited to have an updated picture of the two of them together. They headed out in time for sunset and decided to bring drinks to celebrate Andy's birthday.
Hannah brought the couple to a gorgeous, secluded beach that they had never been to. As they were unloading the car, Daria noticed a bunch of sparklers, but Hannah quickly stuffed them into a backpack she was carrying and hurried them both out of the car. Daria assumed that she had brought them, again, for Andy's birthday, but wondered why Hannah didn't share this information with her.
Hannah took some shots of them while her husband gave them tips on how to pose (what a pro!) and eventually offered to open a bottle of booze! Within seconds, sparklers were lit and Andy got down on one knee. Daria was overwhelmed with emotion and immediately understood that none of this was for a birthday celebration, but a proposal! She somehow managed to let out a "yes" through streaming tears of joy and they all raised a glass to their future together.
Bottom Line…
She'll say Mahalo for the thought you put into your Honolulu, HI, proposal and, more specifically, her "nani" diamond engagement ring. Log onto Willyou.net to paired up with your local diamond jeweler in Honolulu, HI, to pop the question with her dream ring!