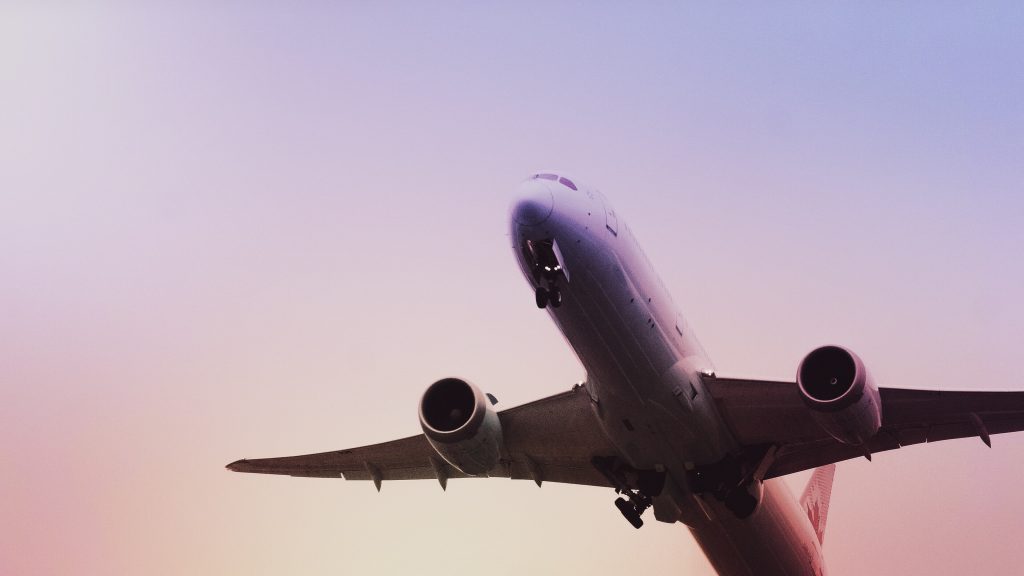 There are a million and one different ways to pop the question, but lately, a new trend has reached new heights. The once infamous 'mile-high club' is now passé and a more exclusive membership is one with those who choose to pop the question mid-air. Aerial proposals have become all the rage and it's obvious why.
First of all, the surprise factor is essential for a successful proposal, and presenting a sparkling diamond engagement ring mid-flight has got to take the cake in that department. You can choose to involve the flight attendants and have them announce something over the loudspeaker or keep it private and write it on her beverage napkin. Since people usually expect to be proposed to when they arrive at their destination, as opposed to on the way to it, she'll be floored, along with the rest of the passengers!
Also, when you're on an airplane, you're essentially in limbo, floating in the air between two places. In daily life, if you're neither here nor there, you're likely to feel confused and unsure. But if you know you want to be with your partner and spend forever with her, then it doesn't matter where you are, as long as you're together. What better time and place to profess your undying love than while you're soaring above the clouds between home and away?
From jewelry to perfume, inflight jewelry retailers are a thing now, and a mid-air proposal is an out-of-the-box idea and special proposal.
Here are airlines with great duty-free jewelry opportunities for mid-air engagement ring shopping and that will help you make your proposal even more special:
Aeroméxico – Inflight duty free Aero Mexico
Air Berlin
Air Canada
Air Caraibes
Air China
Air Condor
Air France
Air Macau
Air Transat
Air Vanuatu
Alitalia
All Nippon Airways
Angola Airlines
Asiana
Austrian Airlines
Avianca
Blue Panorama Airlines
Cathay Pacific Airways
China Airlines
China Eastern Airlines
China Southern Airlines
Czech Travel SVS
Dragon Air
Edelweiss Air
El AL Airlines
Etihad
EVA Air
Evelop Airlines
FAT
Fiji Airways
FinnAir
Garuda Indonesia – Garuda inflight shop
Germanwings
Hainan Airlines
Hawaiian Airlines
Hong Kong Airlines
Iberia
Japan Airlines
Jeju Air
Jet2
Jetairfly
Jetstar Japan
KLM
Korean Air
LAN Airlines
Lufthansa
Luxair
Malaysia Airlines
Mandarin Airlines
Monarch
Philippine Airlines
Qantas
Qatar Airways
SAS
Singapore Airlines
South African Airlines
Sunwing Airlines
Swiss Air
TAM Airlines – Air shop duty free Tam Brasil
Thai Airways
Thomas Cook
Thomson
Tiger Air Taiwan
Tiger Airways
Transavia Airlines
TUIfly
Ukraine International Airlines
United Airlines
Vietnam Airlines
Virgin Atlantic