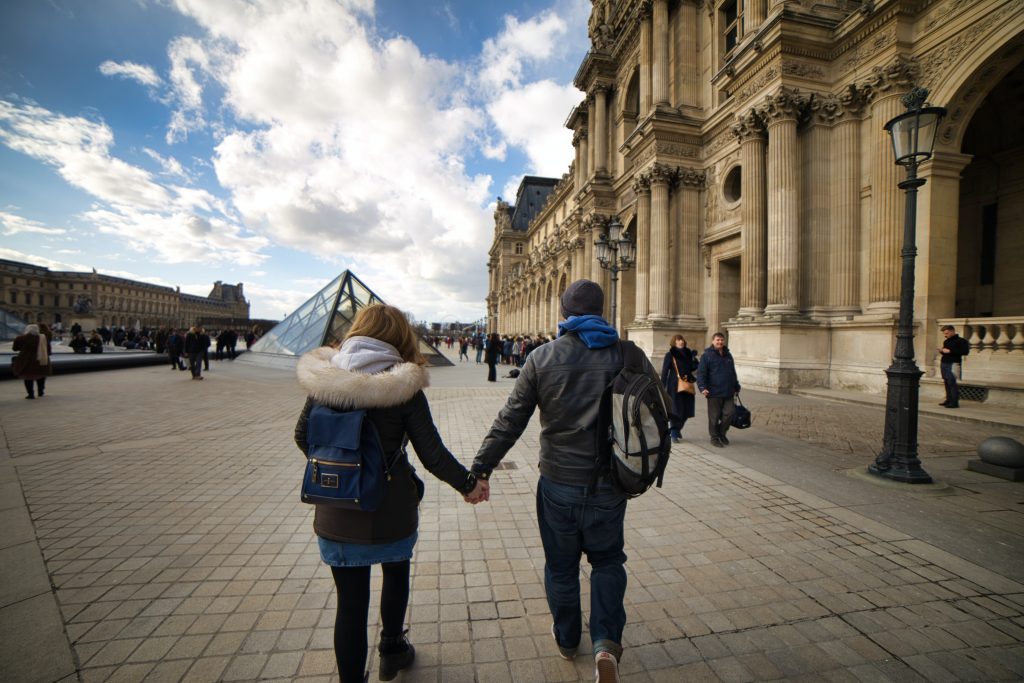 Are you planning to ask your loved one the question in Paris, the City of Love? To help set the tone for amour, we researched Paris and set our eyes on the 9 most unique locations, including hidden gems that Paris offers.
Jardin du Palais Royal
What could be more exquisite than propositions in the gardens of a royal palace? Hidden behind the Louvre, this secret Parisian paradise has magnolia trees that bloom in spring and rose bushes that bloom in summer.
Place du Trocadéro
You have to get up early to enjoy one of the best views of the Iron Lady at sunrise, but you won't regret it. Get on your knees on the steps of the Place du Trocadéro when the rest of the city sleeps.
Pont Alexandre III
This is one of the most beautiful bridges in Paris. The early evening is a picturesque time to go here, as is the sunset. Then find a bar on nearby Rue Cler to celebrate.
Square Jean XXIII
To do this, you must have adequate time. Ask the question under a canopy of cherry blossoms at Notre Dame Cathedral. You'll see them bloom at Square Jean XXIII for a week or so in April. Go early – visitors flock there during the day.
Arc de Triomphe
The view from the top of the Arc de Triomphe, a great alternative to the Eiffel Tower, is breathtaking at any time of the year. You have to climb the stairs to get there, so take a moment to catch your breath before taking your loved one's breath away!
Jardin du Luxembourg
The Jardin du Luxembourg (6th arrondissement) is an enchanting destination with apple orchards, rose gardens, fountains, and statues. In spring, summer, and fall, the garden flourishes and is perfect for a relaxing afternoon away from the city's hustle.
Jardins des Archives Nationales
The romantic Archives Nationales Gardens are located in the heart of Le Marais. Many secluded benches surround the gardens, which are covered with roses and hydrangeas in spring and summer.
Boat trip on the Seine
Do you love water? Go on a romantic dinner cruise before proposing on board! Consider chartering a luxury private boat for something more memorable. This idea is best suited for warmer months, so you can stand on the deck together and watch the world go by.
Parc de Sceaux
Parc de Sceaux is a true gem on the outskirts of Paris. Complete with its own castle, the park is a beautiful place to spend the day. Pack a wine and cheese picnic (oh, and the engagement ring, of course) and take in the beauty of it all before kneeling among the spectacular grounds.
The average time for creating your perfect engagement ring will be between 1-3 weeks, so it's better to have your ring ready before flying out. Check out a few engagement ring settings here.