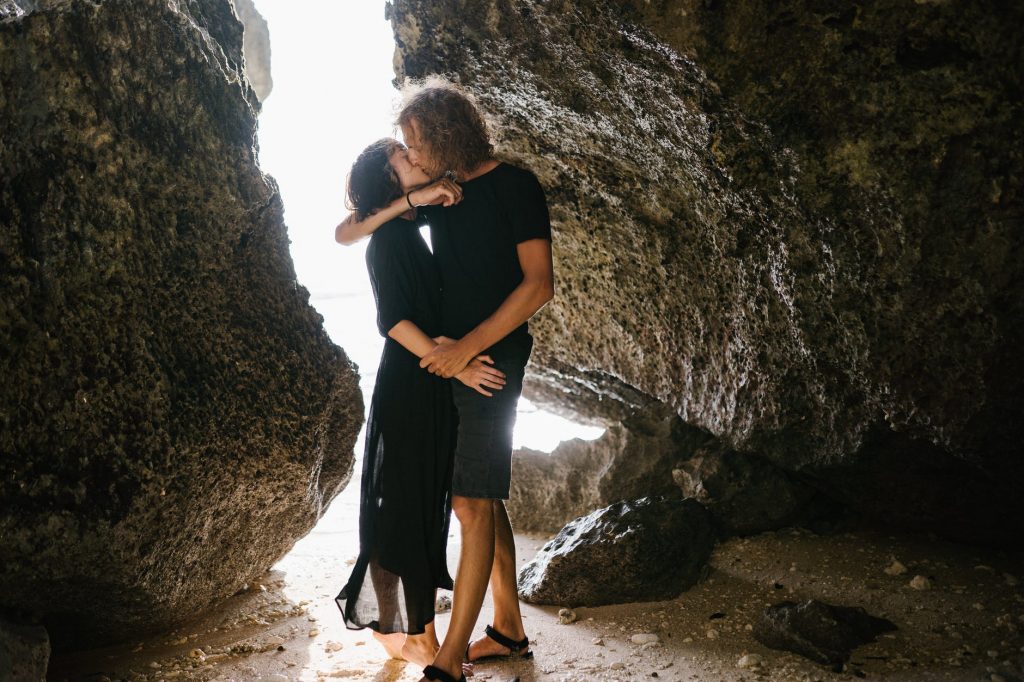 With almost unlimited access to a wide variety of outdoor locations, where you propose will quickly become just as difficult of a decision as the diamond engagement ring you choose to present her with. The ring, of course, is the first thing you'll need to find and decide on. A local diamond jeweler will help make your diamond engagement ring-finding journey a lot easier. The proposal itself, however, will be up to you to plan, and choosing an outdoor location is a sure-fire way to take her breath away. But where is the best place to pop the question?
Some like it hot, and some like it cold. To each their own, but water should definitely be in the mix. You could opt for a scuba diving adventure and really ham it up with a shell you 'find' on the ocean floor. Best to be extra careful, and tie your ring to the shell while in the comfort of your living room. While you're both underwater, taking in the beautiful colorful creatures, she'll never notice you pull the shell out from your suit.
You could also decide to propose at the peak of a mountain, overlooking a gorgeous stretch of land. Whether in your hometown or somewhere you've never visited, hiking proposals are quite popular. Take your time sharing thoughts and memories about your relationship, how far you've come, and where you two are headed. Once you reach the top, get down on one knee and ask. With tons of endorphins pumping through you, you're bound to feel on top of the world, and with a view to match the magical sensation, she's sure to say yes.
Of course, there are plenty of other options if you're looking to propose in nature. You can take a hot-air-balloon ride or go skydiving if you're looking for an adrenaline kick. You can take a cruise or get on a yacht to see the sea or feel the ocean's breeze. You can even go skiing and propose on the chairlift or in a cozy lodge. But the best place to ask her the big question is the same spot where Aladdin found his lamp…
Caves for Romantic Proposals
With 63 national parks throughout the United States, there is no shortage of beauty to take advantage of for your diamond ring proposal. However, you just can't beat taking your sweetheart down into a mysterious cave and presenting her with a diamond engagement ring, surrounded by the elements that helped shape the rock she'll have on her ring finger for the rest of her life. Here's a list of some of the best caves in the country:
Caves near Cape Girardeau, MO
Blanchard Springs Caverns
Bridal Cave and Thunder Mountain Park
Mammoth Cave National Park
Marengo Park Cave
Caves near St. Joseph, MO
Stark Caverns
Ozark Caverns
Meramec Caverns
Bottom Line
When it comes to proposals in natural surroundings, cave proposals take first place. There's nothing more exciting than being down, below the earth's surface with little to no natural light, feeling like you're exploring the wonders of the world with your love. Find a local Missouri jeweler near you, create her dream ring, and ask her to be yours in a romantic and magical cave.