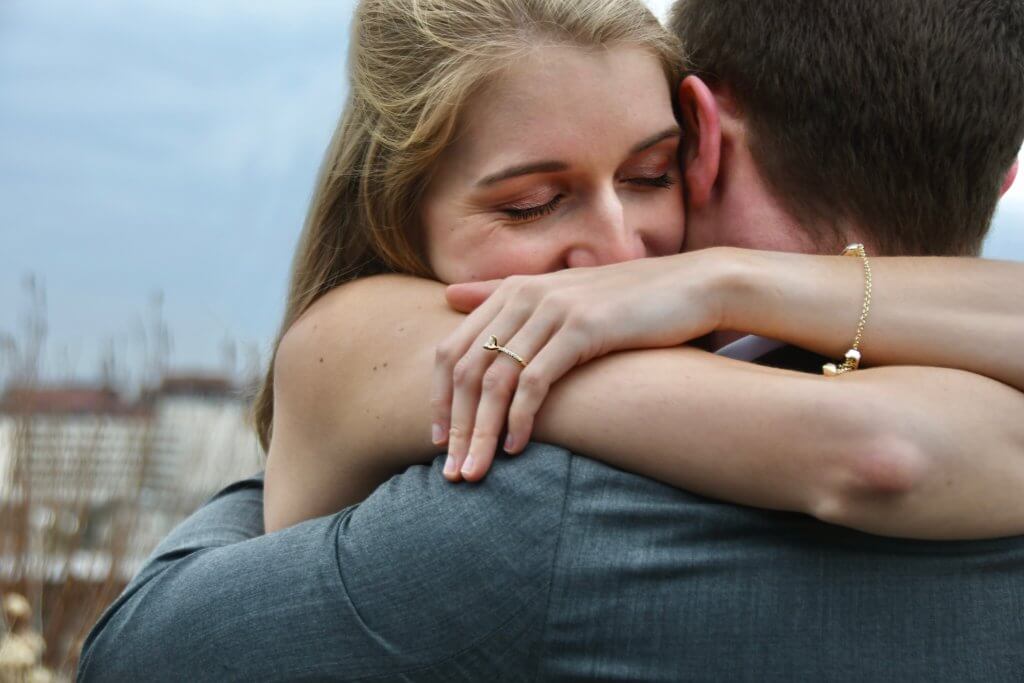 Unless your girlfriend has made it abundantly clear that she intends to be involved in every step of the ring-buying process, the chances are that it's entirely down to you to navigate this part of the journey on your own. Daunted? We wouldn't blame you.
Lucky for you, there's a bit difference between being a little apprehensive and being entirely hopeless. So, while this is undoubtedly new territory for you, there's plenty you can do to make sure that your choice turns out to be a good one.
To get you on our way, we've put together our favorite tips to finding the perfect ring for your bride-to-be…
How do I Describe My Girlfriend's Style?
Aim for five to ten adjectives that clearly summarise your girlfriend's fashion sense, lifestyle, and tastes.
By now, you probably feel like you know your girlfriend's style inside and out. Still, there's a big difference between knowing and understanding, and you've likely never had any reason to really put into words what she likes – whether she's more traditional or experimental, a minimalist or a little more extravagant.
Given how well you know her, taking the time to write down a list of her likes and interests may seem like an unnecessary step – but, if you miss it, you could turn up to the jeweler's and find that describing your significant other to a complete stranger is a lot harder than you thought it would be.
The best way to ensure you won't miss anything out is to get it down on paper first. It needn't be full exposé – just a few salient points the jeweler should know.
How Do I Figure Out My Girlfriend's Ring Size?
You can use string, a tape measure, or order a ring sizer to provide an accurate measurement, or take the more direct route and ask.
You have a few choices here – all of which depend on how much secrecy you're hoping to build around your upcoming proposal, and how stealthy you can be.
First off, you can measure any of her existing rings – just keep in mind that there's some considerable difference between the circumference of an index or middle finger, and the daintier ring finger.
If the cat's already out of the bag with her nearest and dearest, or you're planning on asking for their help with planning the event anyway, ask a sister, her mother, best friend – or anyone else who might already know that all-important number.
Finally, you could always try to measure her finger while she's asleep – something that probably sounds easier than it'll prove to be. But, if she's a deep sleeper and the stars happen to align, it might be worth a go.
How Do I Choose a Diamond Cut?
Research different styles before visiting the jeweler, so you don't feel overwhelmed, and consider browsing through any Pinterest boards she might be keeping behind the scenes.
Aside from that initial sparkle as the ring first catches daylight – or, if you're a true romantic, candlelight – the shape of your chosen diamond will no doubt be the first thing your girlfriend focusses on.
First off, you can't make an informed decision without first being informed, so take a look at our Diamond Search Engine to get acquainted with the different shapes, then let it connect you with a local jeweler who can talk through the specifics with you.
Jewelers are experts at extracting vital information from their customers, and putting together their own picture based on what's available to them, but it's always best to go into the store with at least a basic understanding of what's out there.
Finally, you may be lucky enough to be dating a woman with a highly cultivated Pinterest board. If so, check for any cookie crumbs she may have scattered – it might tell you more about the shapes she's interested in.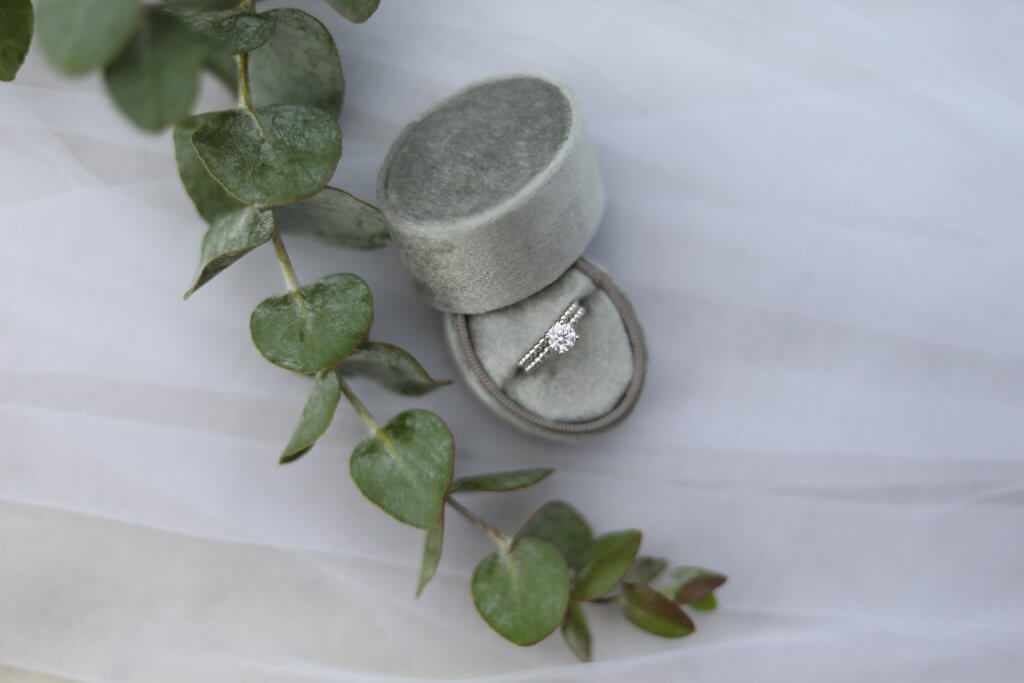 Should I Buy the Ring Online or In-Person?
Unanimously, in-person.
While the internet will prove to be your best friend during the research-phase of your journey to engagement, all the 'cheap deals' and mix-and-match features in the world can't replace the guidance and reliability of a real-life jeweler.
Also, never underestimate the importance of experiencing the ring in-person before buying.
You're not going to book your wedding venue without visiting first, and you're not going to order your suit without feeling and seeing the fabric for yourself – and your bride-to-be definitely won't be ordering her dress without trying it on at least once in the store – so don't leave this vital first step up to the whims of the world wide web.
How Do I Know a Diamond is Sustainably Sourced?
Buy your diamond from a reputable and trustworthy local business – but make sure that they are fully transparent about the diamond's country of origin.
Again, do your research before stepping beyond your front door. Take a look at not-for-profit resources dedicated to changing the face of the diamond industry, like Diamonds Do Good, in order to get familiar with what 'conflict free' truly means.
Any jeweler who is genuinely committed to sourcing their diamonds sustainably will be more than happy to share as much information as possible with you.
Do Engagement Rings Need to be Gold?
Not at all. There are no rules dictating whether rings need to be gold, silver, or platinum. It is often advisable to try to match the band with any other jewelry your girlfriend frequently wears, but even this might not be necessary.
The cooler tones of silver, platinum and white gold can all complement skin tones in a way that is drastically different to the warmer tones of the traditional 'yellow' gold. If you want to work out whether or not your girlfriend has a preference, take a look at some of her staple pieces – other rings, a necklace or a pair of earrings may be enough to give you a valuable clue.
Alternatively, if her jewelry collection is a little more eclectic, she may not have a preference at all. You might consider a mixed metal band, a sturdy platinum, or something that complements your diamond, such as a contrasting and modern rose gold.
Should I Choose a Popular Style?
Don't choose a particular design for the sake of popularity alone. If you love it, and you have good reason to believe that she will love it too, then a popular style is the perfect choice. If not, move along until you find something that stands out, regardless of popularity.
We look at this in a lot more detail in our guide to the best engagement rings, but popularity is just one of a long list of factors you'll want to consider as you move closer to that final decision.
Finding the perfect ring is about a lot more than window shopping until you hit upon the one. It's about getting your head round an entirely new process, learning even more about your bride-to-be, and working out how to find your way through the woods of settings, precious metals, clarity, and carats – and, eventually, out the other side.