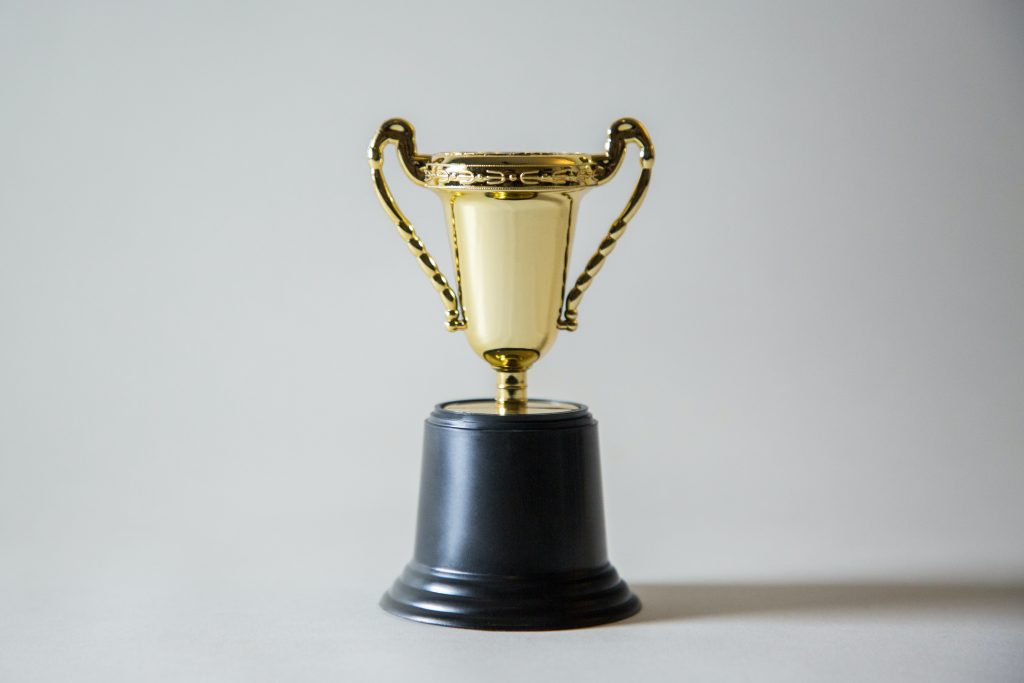 PGI USA celebrates the artistry and creativity of platinum designs with the 6th annual Platinum Innovation Awards.
View entries
Platinum Guild International USA (PGI) is excited to announce the 6th Annual Platinum Innovation Awards. This competition recognizes innovative platinum designs in three categories:
Platinum Bridal
As an artisan, you put your heart into crafting the jewelry that a couple exchanges to begin their journey through life together. Submit an engagement ring and/or wedding band you feel best showcases your craftsmanship of platinum in bridal rings. You may submit two designs in this category.
Platinum Fashion
Platinum jewelry symbolizes the passionate and extraordinary moments that make up your life. Submit up to two platinum fashion pieces for men and/or women that best encapsulate your inspiration and love of design.
Entry Platinum
Artistry in platinum can be accessible at any price point. Submit up to two platinum jewelry designs, in bridal (semi-mount) or fashion, that retail for under $3500.
The Platinum Innovation Awards are designed to showcase your latest, most innovative platinum designs. We invite all platinum designers attending JCK Las Vegas to submit their most noteworthy and inspiring pieces.
This year, all entries are eligible to be selected for an integrated custom content marketing program. Multiple winners in each category will receive exciting prize packages that ensure their piece is seen by jewelry-buying customers.
You must create an account to enter the Platinum Innovation Awards. Please keep your login info!
To register click here.
Contest Requirements
Keep these considerations in mind when preparing your entry:
Each designer is allowed 2 entries per category. In the event that a designer submits more than 2 entries in a particular category, PGI will randomly select 2 entries and include only those for judging.
Each entry requires an image, rendering or video. Keep in mind that the image is an integral part of the judging, so be sure to show off your gorgeous platinum metalwork!
Submission guidelines only allow for a single image to be uploaded, so we suggest compiling multiple views of the product into a single image to provide the best representation of your design.
Tip: A helpful tool to create a compiled image is www.makephotogallery.net. Photos and videos are the suggested method for showcasing your designs.
Please provide the following information for each submission:
Complete Product Description
One Sentence Narrative Product Description
Product Retail price
Product Insurance Price
There is no participation fee. PGI USA and JCK Las Vegas are offering this opportunity to JCK and Luxury exhibitors to acknowledge and recognize great platinum designs and to help connect manufacturers with top retailers. All entries will receive equal consideration to be used in PGI USA's marketing and press initiatives.
All entries must be received online.
Top Entries:
PARATIMIUM RING
By: Andrew Utas
Views: 165
Comments: 0
Type: image
Sublime Splendor
By: Kristina Pelletier
Views: 124
Comments: 0
Type: image
DA – Double-Signature Ring (PGI) Video
By: David Alan Jewelry
Views: 122
Comments: 0
Type: video
Shebelle
By: Jamie Tsao
Views: 136
Comments: 0
Type: image
Oscar Heyman PLATINUM Multicolor Sapphire and Diamond Necklace
By: OSCAR HEYMAN
Views: 165
Comments: 0
Type: image
DA – 3-Quarter Horn Ring (PGI)
By: David Alan Jewelry
Views: 111
Comments: 0
Type: video
Braided With Love
By: Darshna Rana
Views: 124
Comments: 0
Type: image
TR526
By: Brooke Brinkman
Views: 102
Comments: 0
Type: image
Jasmine Collection
By: John Preziose
Views: 135
Comments: 0
Type: image
The Uneek "Everything" Diamond Bracelet in Platinum
By: Angelo Rodriguez
Views: 97
Comments: 0
Type: image
1R1370
By: Shawndria Aghjayan
Views: 153
Comments: 0
Type: image
Dahlia Band
By: Angela Karaguezian
Views: 103
Comments: 0
Type: image
The Embrace
By: Jamie Tsao
Views: 101
Comments: 0
Type: image
MR2523
By: Brooke Brinkman
Views: 106
Comments: 0
Type: image
Waves of Diamonds
By: Stacey Thal
Views: 102
Comments: 0
Type: image
Prizes that Turn Into Purchases
Elegant trophy…
Custom signage to proudly announce your award…
But, what really matters? Getting your award-winning design in front of jewelry buying consumers and the people that influence consumers. That's where PGI USA delivers. This year, all Platinum Innovation Award winners will receive a featured designer profile on PGI USA's new consumer inspiration website, launching this spring.
FAQs
Q. I am not exhibiting at the JCK Las Vegas or Luxury show. May I still participate in the contest?
A. No, this contest is open only to JCK Las Vegas and Luxury show exhibitors.
Q. May I submit designs that are made of other metals or pieces from my alloy line?
A. No, the pieces must be platinum, and they must be stamped PLAT, PT950 or PT900.
Q. When will I receive my in-case signage?
A. PGI will distribute your SINGLE in-case signage to your JCK or Luxury booth. A brand representative must be at your booth between 2:00 – 4:00 p.m. to accept the signage.
Q. Do my pieces need to contain live diamond center stones?
A. No, you may submit pieces with CZ center stones.
Q. May I enter more than one piece into a category?
A. Yes, you may enter up to 2 pieces per category.
Q. How will I know that I've won?
A. A Prize Patrol will surprise category winners at their booths
Q. May I submit a sketch or rendering if I don't have product photography?
A. Yes, you may submit a sketch, or rendering in lieu of product photography, but it may decrease your chances of winning. A video is also an acceptable entry. Remember to win, all pieces must be completed, present and in platinum at the JCK and Luxury show.
Q. May I enter more than one category?
A. Yes, you may enter up to 2 pieces in each of the 3 categories, for a total of 6 entries.