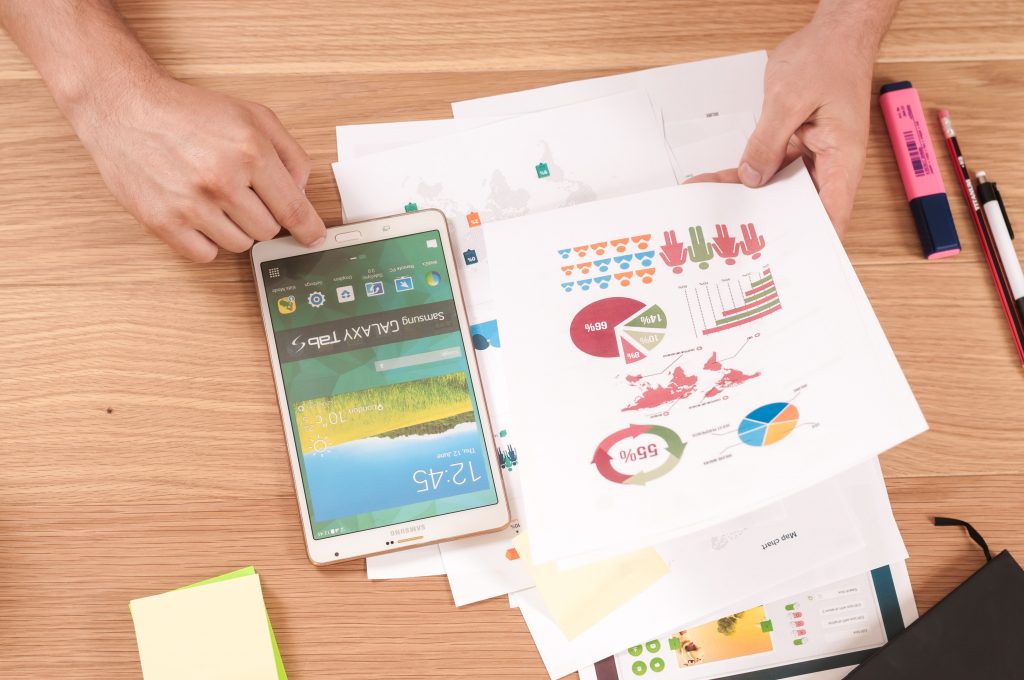 September 8 & 9 in Park City Utah
This dynamic duo of sales and marketing has incredible track records for helping jewelers…
Get more bodies through the door and…
Put more dollars in the till
If you would like both of these outcomes in your business, don't miss this unparalleled event!
Shane Decker has made a career of helping jewelers, and their staff sells more products in bigger sizes for greater margins for a longer time than anyone else in the industry.
But he doesn't stop there; in addition to training salespeople all over the continent, Shane's consultations have proven invaluable to store owners in the areas of…
• Mark-ups and margins
• Sales management, systems, and best practices
• Inventory management and reduction
• Sales team compensation
• And much, much more
Jim Ackerman's specialty is helping jewelers get more bodies through the door, including new customers and repeats. Since the early 2000s, Jim has worked with retail jewelers large and small throughout the nation, helping them improve their advertising and marketing results.
Jim's profit-proven Marketing Gems Programs have helped hundreds of jewelers…
• Dramatically increase response to your ads
• Save money on media buys
• Integrate traditional marketing channels with the new, digital media
• Take control of your marketing budgets
• Stop making costly mistakes that suck your marketing budget try, with nothing to show for it
• Install measurable, predictable marketing systems in your businesses
• And much, much more
Now, with a sensational year under their belts, "Ack" & "Deck" team up again to help you grow your jewelry business in the only 3 ways possible…
Get more customers
Increase your average transaction & closing rates
Get existing clients coming back to buy more often and for a longer time.
Straight from the Horses' Mouths…
Dear Friend and Jeweler,
We want to help you make more money, be more successful, enjoy your business more, have more free time to spend with your family, reduce your stress levels, avoid financial disasters, and make sure you own your business instead of the other way around.
And if the results we created last year are any indication, attendance at the remarkable event we've put together for you will help you do just that.
We'll explain the details in a minute, but first, there are some extraordinary reasons we have put this program together…
Our decades of experience have taught us there are, perhaps, thousands of independent jewelers out there who need what both of us have to offer.
Our consulting and coaching services are exceptional, but not every jeweler has the time or budget to invest in these highly effective, business-revolutionizing services.
Other ways of getting you the information we have to offer fall short when it comes to implementation. Books, audio programs, and seminars at trade shows may provide knowledge, but sales and marketing require skill, system, and habit development, uniquely available in this intensified, concentrated, and more prolonged environment.
We recognize, as we're sure you do, that every retail jeweler needs both the sales and marketing (advertising) ends of the equation, but the industry has had no vehicle for giving you both in any coherent, organized, and effective way. Sales without marketing limits your potential, and so does marketing without sales. This is the only place where top industry experts have teamed up to give you both.
Perhaps most important, we both LOVE the jewelry industry and independent jewelers and want to see you not just survive but thrive in your enterprise. This seems like the perfect alliance, provided at the perfect time of year.
DON'T TAKE OUR WORD FOR IT…
Listen To What Actual ATTENDEES Have To Say!
How & Why it Will Work for YOU…
Books, audio programs, and seminars are great. Hey, we produce them ourselves. They can be very useful in providing you general directions and even some specifics along the lines of WHAT to do.
The problem is, that's only 20% of the full equation to generate lasting, positive change. No wonder implementation rates following reading, listening or attending seminars only range from 1.4 to 8.4 percent.
There are 4 additional elements, and here they are…
• HOW to do it… The Hows can have an incredible impact on the results you get from the Whats
• Resources to get it done… Far too often, it takes a little more to enact an initiative than information. You need the resources to help you EXECUTE. Nobody can do it all, all alone.
• Feedback… One of the key reasons why people fail to implement is they're afraid they'll do it wrong.
Feedback helps you confidently move forward, knowing you're on the right track
• Accountability… Having to report to somebody dramatically increases the likelihood that you'll
actually, do it.
What we're providing in "Ack the Deck" is a complete system for changing your business, marketing, and corporate sales culture that will elevate implementation and satisfaction rates to between 63 and 93 percent.
And the collective impact on your business can be absolutely STUNNING!
HERE'S WHAT YOU GET…
Advance assignments from both of us to prepare for the event. These will consist of self-assessments of your sales and marketing systems, goal setting, and some preparatory content review, so you come into your 2-day event ready to get the most and make the most of your experience there.
The 2-Day ULTIMATE JEWELRY SALES & MARKETING BOOT CAMP – where everything you thought you knew about sales and marketing will be challenged – torn down and rebuilt where necessary, improved and enhanced where possible.
On-site, sales & marketing, SYSTEM-SPECIFIC skill and system development, including exercises, practice, on-the-spot feedback, "hot-seat" experiences, and more, from both of us.
Post-event assignments specific to your specific business situation. These will NOT be group assignments but tailored specifically to the needs YOU have in YOUR business. Each due for completion within 2 weeks to 30 days following the Booth Camp, so your new practices and systems are deployed, debugged, and running smoothly in plenty of time for the 2016 Holiday season.
Follow-up Teleconferences or Webinars – We won't pat you on the fanny and send you on your way. All participants will have access to a series of monthly, follow-up teleconferences or webinars that will take you through the holidays and beyond. There will be at least 6 of these events to help you improve your efforts and add even more techniques and strategies to send your sales to curve soaring!
EVENT RECORDING – We just got done saying audio & video programs don't change behavior. Yeah… when that's all there is. But you will have just gorged on a 2-day feast of unparalleled sales and marketing information… THAT NOBODY ELSE IN THE INDUSTRY HAS!
You're going to want to review it often and pound it into your brain. And that's why we'll be recording every minute of the entire 2 days, including the HOT SEAT sessions. This is where these recordings will prove invaluable. As the great change-inspiring motivator, Anthony Robbins says, "Repetition is the mother of SKILL!"
(but you will have to sign a pledge not to share them with people outside of your business)
PROGRAM MANUAL – Not only bursting with all the content you get at the Boot Camp, but also overflowing with incredible supplementary material; tools, forms, systems, methods, tricks, tips, and more! Plenty of room to take copious notes, both during and after the event, as you reflect on how you can apply these powerful, profit-proven principles, strategies, tactics, methods, and systems in YOUR enterprise.
1-YEAR, ALL STAR MEMBERSHIP IN THE BIZKABOOM ALLIANCE™ – You'll become a member of this national consortium of assertive, like-minded business owners who are absolutely dedicated to growing their businesses. You'll get ongoing consultation, ad critiques, FREE Call-in Days, a monthly business-building webinar, newsletter, and audio programs. Plus discounts on products, services, events, and preferred vendor services as well.
MARKETING GEMS III AUDIO TRAINING PROGRAM FROM ACK & DECK – This is the 3rd installment of the popular program that has been enjoyed and utilized by literally hundreds of retail jewelers around the country. And this is the best edition yet, because it features Shane Decker, along with Jim, in a series of can't miss vital interviews; up to 6 hours of incredible programming! And this program WILL NOT BE RELEASED to other Jewelers until 2017! You get a 4-month head start!
PROFESSIONAL JEWELER CHRONICLES BOOK – This amazing compendium of columns written by Jim Ackerman for Professional Jeweler Magazine, rise like a Phoenix from the ashes of the now-defunct magazine, to bless your lives all over again, with incredible, crafty, profit-producing promotional ideas and concepts and nifty tips for pursuing important niche markets that will leave your competitors – including the Internet – coughing in your dust.
MARKETING GEMS TURNKEY PROGRAMS UNIVERSAL LICENSE – Choose any or all of more than a dozen ready-to-go, Turnkey Marketing Promotions from JewelersMarketingGems.com's collection. Individually licensed, you'd pay upwards of $10,000.00 for these programs. The Universal License, which covers them all for a 1-time price, is normally up to $3,600.00! But you pay NOTHING for a year-long license just because you're an "Ack The Deck" Boot Camp Attendee!
2 FULL DAYS – Half the time, it's Shane, the other Half Jim. Never before have 2 Uber-powerhouses of the Jewelry industry been brought together at 1 place and 1 time to COMPREHENSIVELY cover EVERY aspect of the sales and marketing continuum, from lead generation to closed business to clienteling to frequency of purchase management.
SPECIAL "SATURDAY NIGHT LIVE" BONUS SESSION – 3 INHUMANLY SENSATIONAL HOURS of additional, BONUS insights into sales, marketing, advertising, and management that only these two could possibly bring your way. Never will 3 hours after an already long day be so energizing!
NOT JUST KNOW-HOW… DO-HOW! – It's one thing to know something. Something else altogether to be able to DO IT! Due to the intense nature of this concentrated program, you'll walk away with new SKILLS, practiced on the spot and honed under the watchful and discerning eyes of these 2 sage coaches and their team. The impact on your sales and marketing success can be nothing short of ASTONISHING!
VALUE-MAXIMIZING PRE-EVENT OPPORTUNITY – Most events are show-up, participate, leave, and done. Not so with "Ack, the Deck." You'll have the chance to double or triple the value when you take advantage of the pre-event evaluations and content reviews. Like an athlete heading to training camp, you have the chance to come in, in shape, and ready to hit the ground running.
ON-SITE CRITIQUE & HOT SEATS – Jim, Shane, and their team will provide you with insight, review, critique, suggestions, recommendations, and feedback. But you may also have the opportunity to find out what your peers think – and what you're made of – through our unique "Hot Seat" sessions. It ain't for everybody, but for those who are bold enough, you may find it one of the most exhilarating, insight-laden, self-discovery experiences of your life!
POST-EVENT EXTRAS – Again, unlike other events, this is not a "1 and done." Assignments come complete with critiques, and the ongoing help you will receive in the follow-up teleconferences or webinars will assure ongoing feedback and additional insights, and implementation accountability. Point is… YOU WILL GET IT DONE!
AND MUCH, MUCH MORE…