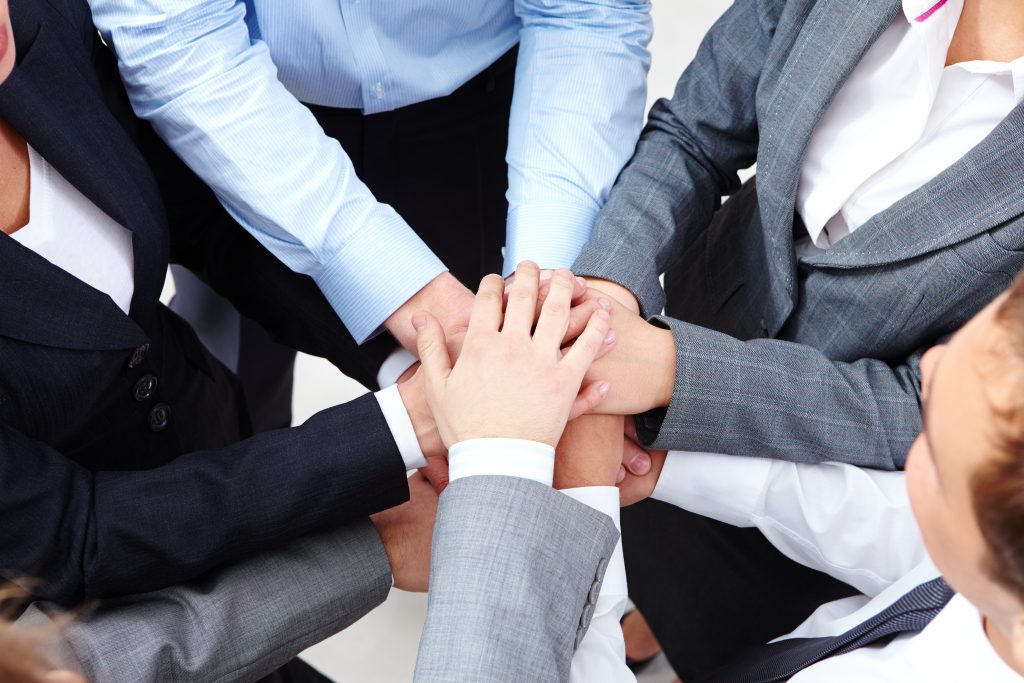 A directory of regional and local jewelry associations
The leading jeweler associations for professional jewelry companies provide a wealth of benefits and services to many nationwide jewelers and suppliers.
A list of national and regional jewelry associations is listed below by state and may offer jewelry networking, social and educational opportunities to jewelry professionals.
Connecticut Jewelers Association
The CJA and its members are committed to maintaining the highest standards of honesty and fairness. Educational programs for owners and employees, group insurance programs, legislative representation, and consumer information are available to CJA members.
The Connecticut Jewelers Association serves as the retail jewelry industry's primary trade and professional association in Connecticut. Founded in 1949, it now consists of about 200 members who can accomplish more together than any single jeweler alone.
CJA's purpose is to promote the general welfare, standing, and prosperity of the jewelry industry. It is governed by officers and a board of directors elected for a one-year term by the membership.
In the early years, in addition to their state jewelers association, the CJA also had local associations. In his message to the 1955 convention, then-president Howard I. Michaels of Michaels Jewelers wrote;
"I wish to mention just a note about our drive for a better grassroots organization. Some progress has been made! We are grateful for the existence of solid city associations in Bridgeport, Hartford, Middletown, and New Haven and for the efforts of those jewelers who gave generously of their time to build them.
However, the job to organize from state boundary to state boundary is not yet complete, and I strongly urge all local jewelers to join the informal association. Our industry needs all of you.
It's up to you to give us the powerful voice we so desperately need on federal, state, and local legislative levels."
The CJA became incorporated as an association in 1971 and registered with the Connecticut Secretary of State's Office. In 1972 the CJA received their federal tax exemption letter that they are exempt from federal income tax under the provisions of the Internal Revenue Code Section (501) (C) (6).
Throughout the years, the Connecticut Jewelers Association has been especially active in state legislation and regulations, and they have accomplished a great deal.
During the 1970s the CJA won a dramatic victory on the state level in defeating a bill proposing a 10% excise tax on jewelry, furs, leather goods, and cosmetics. This extremely burdensome tax would have been disastrous to their members if enacted.
In the 1980's they became very active in seeking tighter state regulation of jewelry advertising. The CJA wanted to end "60-70% off" jewelry sales and to control deceptive pricing. Then CJA president Michael Rosenthal of Savitt Jewelers, New Haven, stated;
"Connecticut has made a major breakthrough. We applaud the Department of Consumer Protection for its strong stand on this most important issue in favor of much-needed regulation on off-price retailing."
It took many steps over a period of two years and three months for the Comparison Price Advertising Regulation to be adopted in Connecticut.
The CJA began their fight to end off-price retailing in Connecticut in November of 1983 with a meeting with then Consumer Protection Commissioner Mary Heslin. The regulation finally went into effect in February 1986.
Connecticut became a leading state in adopting this regulation to control deceptive pricing, and the Connecticut Jewelers Association became a recognized leader in the field.
Every December, the CJA Board designed advertising pieces published statewide in the Hartford Courant on the topics of "Truth in Pricing" and "What You Should Know About Jewelry Discounts."
In the 1995 session, CJA helped kill SB961 in the Judiciary Committee. This bill concerning Pawn Brokers' Licensing, Precious Metal Dealers, and Dealers in Second Hand Goods ended the worst threat to the jewelry industry in several years in the state legislature. The bill would have created a hardship for their jeweler members.
In the 2001 legislature, CJA helped kill in the General Law Committee HB 5584 Dealers of Second Hand Merchandise and Precious Metals and SB 1324 Concerning Written Estimates for Repair Work. Both of these were dangerous bills.
In the 2005 legislature, a bill passed and was signed into law concerning the Expiration of Gift Cards, which is beneficial to retail jewelers.
CJA continues to monitor legislation at the state capitol and works with the Jewelers of America on any legislative issues on the national level.
In another area, CJA for many years has presented outstanding educational sessions both at their convention and throughout the year to help their members run their business successfully. The CJA they have a long tradition of delivering exceptional seminars by leading jewelry experts who make attending these sessions rewarding experiences.
New England Jewelers Association (NEJA)
The New England Jewelers Association (NEJA) has evolved from the former Massachusetts Rhode Island Jewelers Association, formed in 1916. Today, NEJA includes Maine, Massachusetts, New Hampshire, Rhode Island, and Vermont and consists of quality independent jewelers and industry partners.
Today, NEJA presents educational and social networking events as well as tuition scholarships for related coursework. They are also planning buying and selling events. Fundraising activities in the form of an annual golf outing, jewelry design competitions, and more have been designed to encourage networking & information sharing to add value to its membership. The newsletter provides current industry information as well as membership and event news.
The Association's purpose was to foster the integrity and professionalism of the retail jewelers through communication and education. NEJA has maintained these clear objectives throughout the years.
Each year jewelers face the challenges of the ever-growing technology of buying and selling online, treatments of gems, updates on global issues such as conflict diamonds and dirty gold, and the need for timely information and education in all of these areas. The NEJA strives to provide valuable information to its jeweler member.
The celebration of over 95 years of this Association stands as a testament to the New England Jewelers Association., Inc. In conjunction with other state jewelers' associations, the membership forms a strong and clear voice in the industry. These voices help keep not only NEJA but also the entire industry one of integrity and professionalism.
The Nebraska Jewelers Association / South Dakota Jewelers Association
The Nebraska/South Dakota Jewelers Association is a retail trade organization committed to Consumer education and educating retailers.
NESD can provide easy retailer and product access to consumers searching for a "Jewelry Professional" in the states of Nebraska & South Dakota. Additionally, NESD provides updates for both members and consumers alike on the jewelry industry.
Whether you are a jewelry store looking to improve your staff's knowledge and expertise or a consumer looking for quality products, NESD can help guide you through the industry.
Tennessee Jewelers Association
With a mission to increase consumer confidence in Tennessee's jewelry industry, the Tennessee Jewelers Association advocates professionalism and jewelry making. The TJA members share and discuss jewelry-making issues and knowledge. All people who are interested in jewelry making or become a jeweler are all welcome.
Hopping all visitors can learn jewelry-making knowledge and skills from other members
Hawaii Jewelers Association
The Hawaii Jewelers Association serves as the retail jewelry industry's primary trade and professional Association in Hawaii. Organized by a small group of interested retail jewelers in 1948, informal meetings were held to discuss the benefits which result from the organization of a local jewelers trade group.
Originally formed as The Retail Jewelers Council, mutual problems discussed were; The Jewelry Auction Problem, The Ship's Service Store policy, and The problem of the Retail Wholesaler. From these topics, their conclusions were that they all agreed that much can be accomplished by getting together to work out the jeweler's own trade problems.
Since most of the leading jewelers were already members of the Retail Board, it was agreed to organize the Honolulu Jewelers Council as a trade council within the Retail Board.
By taking this action, which paralleled the recent formation of the Honolulu furniture Dealers Council, the usual financial, membership, and staff problems were eliminated, and the group gained formal representation on the Retail Board Executive Committee. On July 26, 1971, Hawaii Revised Statutes, for a charter of incorporation, for themselves and their associates, as a non-profit corporation under the name of HAWAII JEWELERS ASSOCIATION.
"The location of the principal office of the corporation shall be in Honolulu, State of Hawaii, and the specific address of its initial office shall be c/o Chamber of Commerce of Hawaii, Dillingham Transportation Building, Honolulu, State of Hawaii."
The corporation's propositions: "To further the interest of persons engaged in the jewelry industry by improving the prestige of said industry; To promote activities relating to the betterment of the jewelry industry; To advance, through education and the dissemination of information, a keener interest in the jewelry industry to the end that person engaged therein may better serve themselves and the public at large; To encourage among persons in the jewelry industry, practice in their relationship with each other, their employees and associates, and the public at large to the end that all interests may be fairly served; and To foster goodwill and fellowship among persons in the jewelry industry."
Missouri Jewelers Association
The Missouri Jewelers Association (MJA) is a retail organization founded in 1906 and is committed to advancing the jewelry industry's general well-being, reputation, and prosperity.
Whether you are a jeweler looking to improve your workforce's knowledge and expertise, or a consumer looking for a "jewelry professional" or a basic understanding of jewelry products, MJA can help lead you through the industry.
Texas Jewelers Association
The Texas Jewelers Association is a Texan retail jeweler organization with the goal of "promoting the general welfare, reputation, and prosperity of the Texas jewelry industry." Since 1906, TJA has served the needs of Texas jewelers.
Virginia Jewelers Organization
Virginia Jewelers Organization provides accessible retailer and product access to consumers searching for a "Jewelry Professional" in the state of Virginia. Additionally, Virginia Jewelers Organization provides weekly updates for both members and consumers alike on the jewelry industry.
Virginia Jewelers Organization can help you navigate the jewelry industry, whether you are a retailer looking to improve your staff's knowledge and expertise or a consumer looking for quality products.
Ohio Jewelers Organization
The Ohio Jewelers Organization's mission is to foster and promote the advocacy, business, ethical, and education interests of the retail jewelers of Ohio for the betterment of the jewelry-buying public.
Arkansas Jewelers Organization
When you visit one of the Arkansas Jewelers Organization members, you may be assured that the jeweler has access to the best and most relevant educational programs, including a national certification program that evaluates jewelry professionals according to nationally recognized standards.
Buy with confidence from your jewelry professional, the AJA member jeweler.