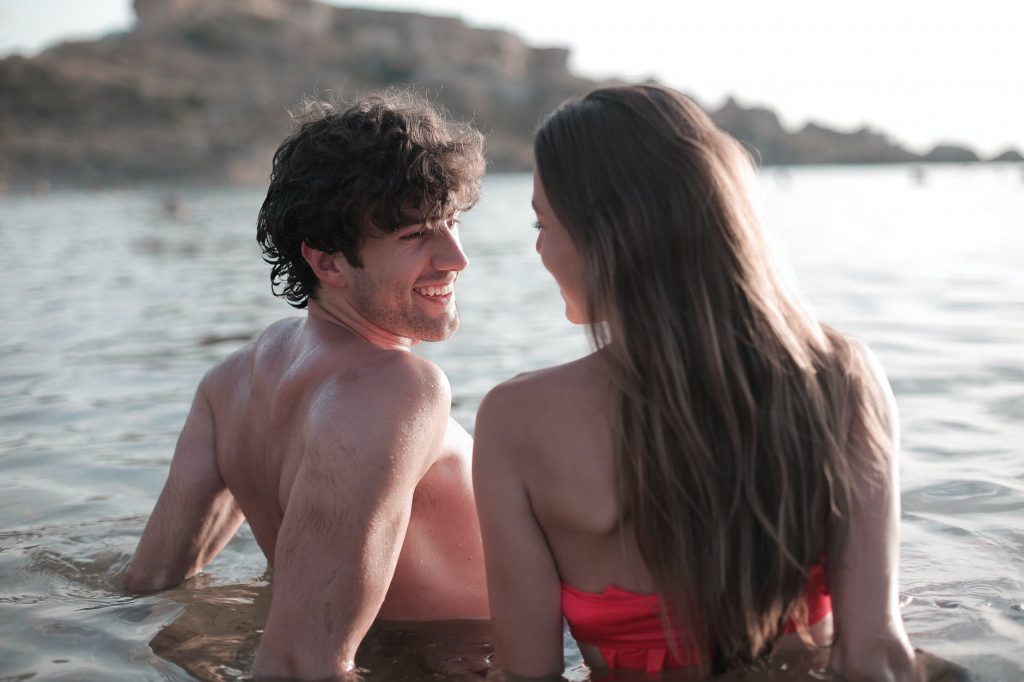 Willyou.net's Looking for Love asked some of our readers where and how they met their significant others. We wanted to hear about the stories behind their diamond rings. Here are some of our favorite ones that our customers shared with us:
How They Met:
"I first laid eyes on my fiancée while riding the subway. I was on my way home after a long day of work when I suddenly noticed a cute girl. I started chatting her up and when I felt like she was flirting back, I got the guts to exchange emails with her. I emailed her a few days later and asked her to dinner. Thankfully, she agreed and the rest is history. We're getting married this upcoming summer and yes, I proposed with a Willyou.net ring!" – Dave G.
"My husband and I met in Club Med, Cancun! My friend asked me if I wanted to go on a last minute trip with her. Singles week in Mexico, how could I say no? The second we got off the plane, this hot guy approached me and invited me to join him for some drinks. Admittedly, I was a bit surprised and told him I wanted to get settled in first and that I'd talk to him in a couple hours. I wanted to shower and change out of my gross travel clothes. (Do guys not need to do that??). I met him for drinks later that evening and we hit it off like a house on fire. We spent the rest of the week together, and people constantly mistook us for a couple that had been together for years. The chemistry was just there. So natural and comfortable. Three months later, he proposed and a year later, we officially tied the knot. Magic." – Annie K.
"My wife and I met in our university's main library. I was studying for a chemistry exam and like a gift from the gods, she sat next to me. It's important to understand that my wife literally looks like an angel and I'm more like an ogre, though she claims otherwise. Anyway, I noticed her staring at me so I finally said, "Umm… Can I help you?". She giggled and asked me some chemistry related question that she obviously knew the answer to. I could tell by the way she smiled and nodded at my explanation. Right before she stood up to leave, she left me her phone number, and I've been counting my lucky stars ever since." – Shawn G.
"I met my fiancé through some mutual friends. I sometimes wish our story was a little crazier but, oh well. A close friend suggested we meet and arranged for a group hang-out. At first, I really didn't see it. I couldn't wrap my head around why they thought this guy was for me. He wasn't particularly friendly and didn't seem interested in me. Two weeks later he Facebooked me and asked me out. I decided to go for it because, why the hell not? We had a surprisingly great time and from then on, have been basically inseparable. We're getting married in three months. Who would've thought?!" – Nicole H.
Bottom Line…
You never know how and when you'll meet the one. What's important is to be open to opportunities and meeting new people. Whether it's in line at the grocery store or by the lockers after a spin class- your significant other might be just around the corner. Once you find her and decide to keep her, log onto Willyou.net to find her dream ring and propose!