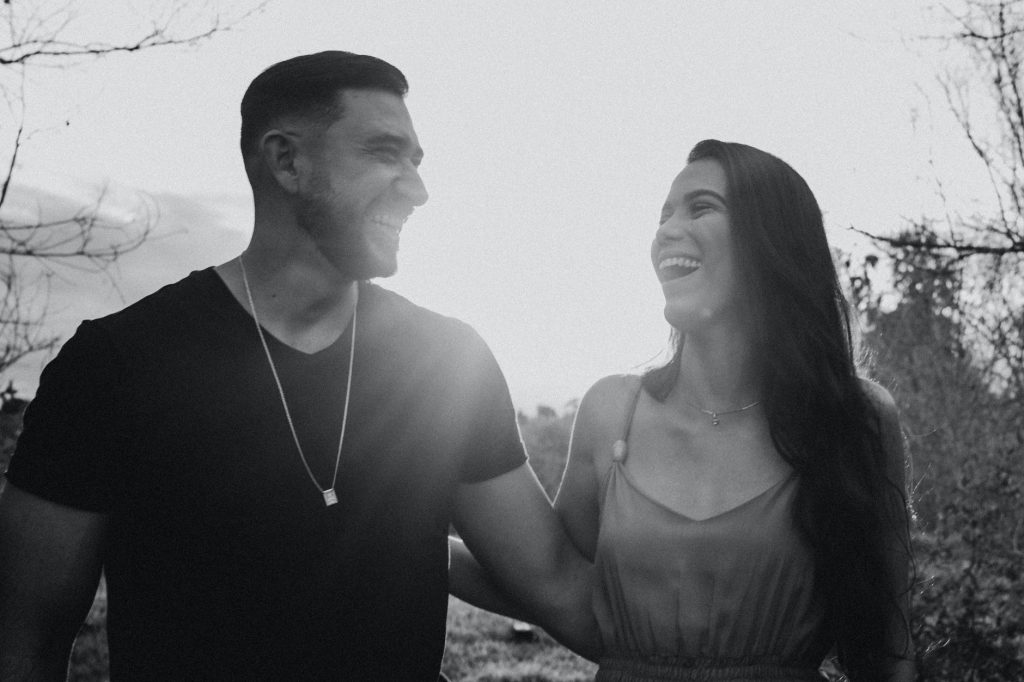 We wait for it. We dream about how and where it will take place. We send our friends pictures of exactly what type of diamond engagement ring we want, so that one day, they'll be ready and willing to lead him in the right direction – to a master jeweler.
Getting engaged is a magical moment not only in your relationship, but in your lifetime. It's woven into the very fabric of 'true love' and deemed as being one of life's great milestones. It's no wonder that when it finally happens, time seems to stand still, and we float in a cloud of love, indulging in the pool of romance that encompasses us. It really does feel like a dreamy scene from an old film.
But shortly thereafter, the bright lights begin to dim and reality sets in. Engagement means wedding. Wedding means guests. Guests mean dinner and floral arrangements and hair and makeup and bridal showers and groomsmen gifts and the list goes on and on. What venue do you choose? Live band or D.J.? Speeches or slideshow? Open bar or destination wedding at an all-inclusive on the moon???
If you feel like an engagement's arrival is imminent, or even if it's just occurred, best thing to do is take it easy and try to live in the moment. Now, of course, that's easier said than done, but it's in your best interest to take a breath and let go. Couples often tend to get all wound up right before or just after an engagement. Thinking two steps ahead and looking towards our future is something we're so used to doing that it can be hard to break the cycle. But this forward thinking habit can be deadly for the continually budding romance that your relationship needs to keep thriving. You need to keep watering that delicate love so that it can grow.
Here are a few ways to chill out, reducing your engagement anxiety and keeping your relationship healthy and positive:
Tips for the Affianced:
Note Ninja
Leaving your fiancé a little note before you leave for work is a great way to let him know how much you love him. It's cute, casual, and will most definitely put a smile on his face. It can be an inside joke on a post-it note on the bathroom mirror, or a sexy little secret something you scribble on the notepad next to his computer. He'll get a kick out of the surprise when he notices it… whether it's first thing in the morning or midday. A quick and easy way to give him a little wink and let him know he's in your thoughts. And just like that, you'll also be in his!
Frame Game
With everything on our phones these days, you might have forgotten how special it was to put a picture in a frame back in the day. Well your day has not passed! Take a cute shot of the two of you, get it printed, and put it in a frame. If you see one you like in a store, grab it, or get crafty and make your own. Set your masterpiece with the perfect pic inside on your dresser or on the bookcase in the livingroom. Framing a photo gives us a new perspective on a moment in time and in this case, a relationship. You'll both have a new little reminder of your connection and how much you love each other.
Bust a Move
It may sound cheesy, but sign up for a dance class. This doesn't need to be a weekly commitment. Lots of dance studios offer drop-in classes for anyone looking to spruce up technique or to just have fun and shake it off. If you have a good time, you might even consider signing up for a few more lessons to prepare a little something for your wedding night. Whether it's a salsa routine or a classic waltz, your guests will love watching the two of you connect and you'll be guaranteed to have a blast together. Save the sexy bachata for your date nights alone together.
Get Down
It doesn't need to be marked down on your fridge, but it's important to set aside some time to really indulge in (or out of) the bedroom. Even if you have a healthy sex life, it's likely that it's taken a back seat or become a bit routine because of the added stress of an engagement or upcoming wedding. Schedule a night to turn phones off and turn each other on. A lil' lovin' goes a long way. Wink, wink!
Bottom line…
It's inevitable that stress and anxiety surrounding an engagement and wedding are going to rear their ugly heads. However, it's up to you to keep it under control and remember why you're doing this in the first place. You're in love! Let our helpful tips keep those dark clouds at bay and enjoy this special time together. Cheers, to you!