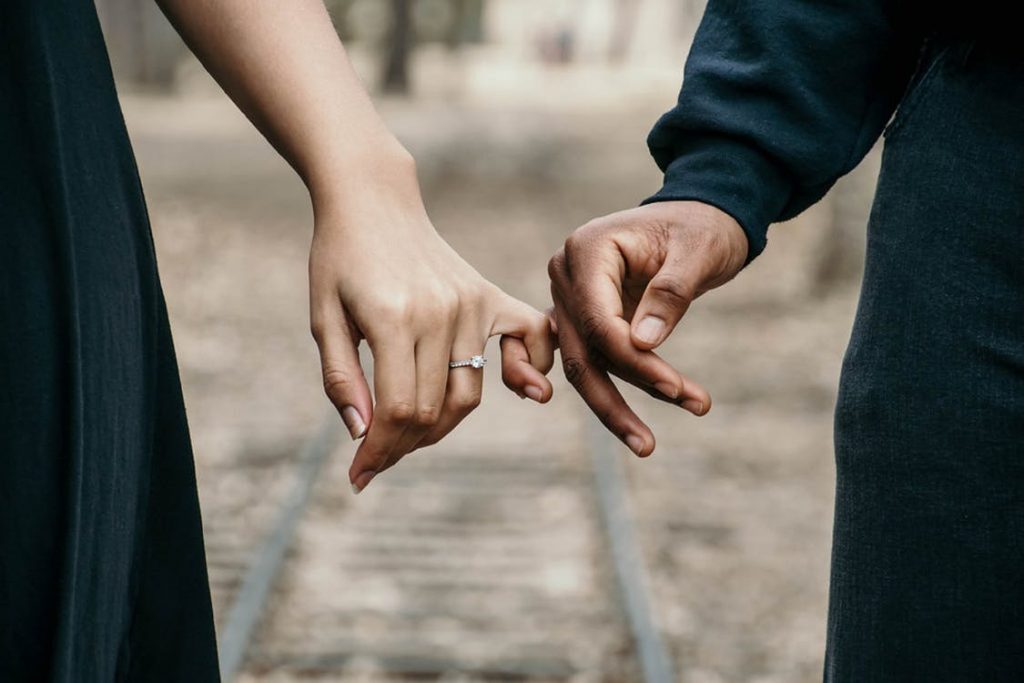 We know you learned the alphabet in Kindergarten, but you might want to go over it before visiting Willyou.net and meeting your local diamond jeweler. Before committing to each other with a gorgeous diamond engagement ring, let's go over our ABCs for a fail-safe ring-shopping experience.

Assistance: Make sure the jeweler helping you is a professional. (Let Willyou.net pair you with one of our pre-screened trusted jeweler partners so that you'll know you're in good hands!)
Budget: Carefully consider your piggy bank. You don't want to go overboard and be stressed about it for years to come.
Certification: Make sure your diamond is GIA certified.
Design: Create a custom made diamond engagement ring to make it unique. You want your ring to be special and personal, and not some cookie-cutter ring that you see everywhere.
Elegant: Choose a timeless, classic ring. Don't go too trendy or you may regret it.
Family: Ask your family for their opinion. Sometimes our parents and siblings can get on our nerves. They give us advice when we don't need it. When it comes to a diamond engagement ring, it never hurts to get their suggestions. You don't have to take them. It's just food for thought.
Gems: Engagement rings can also incorporate other kinds of stones, not just diamonds. If you have old jewelry from a grandmother, let's say, you might want to think about repurposing some of the stones. What a great way to turn old into new.
Happy: Your dream ring should make you happy every time you look at it. Keep this in mind while creating or designing your ring.
Inspiration: Get inspired from Instagram accounts and celebrity designs. If you see a ring while on your phone that sparks something inside you, take a screenshot and see if you feel the same later on.
Jewelry: Jewelry can get overwhelming because there are so many options, so just have fun, and enjoy the experience.
Kardashian: You're not a super wealthy celebrity so do NOT compare the ring you're interested in with that of a celeb.
Love: Engagement rings symbolize your man's love and commitment. Don't forget that.
Make: If you make a list of things you want in a ring, it'll be easier to find your perfect one.
Never: Never never never buy a ring you're not 100% into. Trust your intuition and gut feeling.
Only: Only try on engagement rings you can actually afford.
Pride: Be proud of your taste and style. Don't look at or listen to what other people say. Their style is their own. Yours is perfectly gorgeous and suits you!
Quit: Quit getting side-tracked and focus on what's important. Eye on the prize… the prize being your ring!
Research: Learn as much as you can and gather information before meeting with your diamond jeweler. Start with the 4 Cs. Know 'em?
Size: It matters! (…in this case). Make sure your ring is properly sized. You don't want that puppy falling off!
Take: Take your time. A diamond engagement ring is an investment and like any big purchase, you don't want to rush. Really think about it before you purchase.
Unique: An engagement ring should reflect your unique personality.
Vintage: Romantic vintage styles are in, so go ahead and explore antique designs to see if they speak to you.
Wedding: In case you've forgotten, you'll probably have a wedding ring to worry about as well. Consider what will go with your engagement ring, or vice versa. Will you be wearing your wedding band all the time? What about your engagement ring? Do they look good together?
Xtra: A little extra glitz and glam never hurt anyone. If you supersize your fries, why not do the same with your diamond ring? Consider a halo or pavé setting for some extra sparkle.
You: It's all about you, for once! Not your mother and definitely not about your mother-in-law. Not even about your BFF. So get a ring that's good for you!
Zzzzzz: Don't lose sleep over your engagement ring purchase. You'll have it forever. It's worth it. Relax.
Now you know your ABC's, next time buy a ring for me!