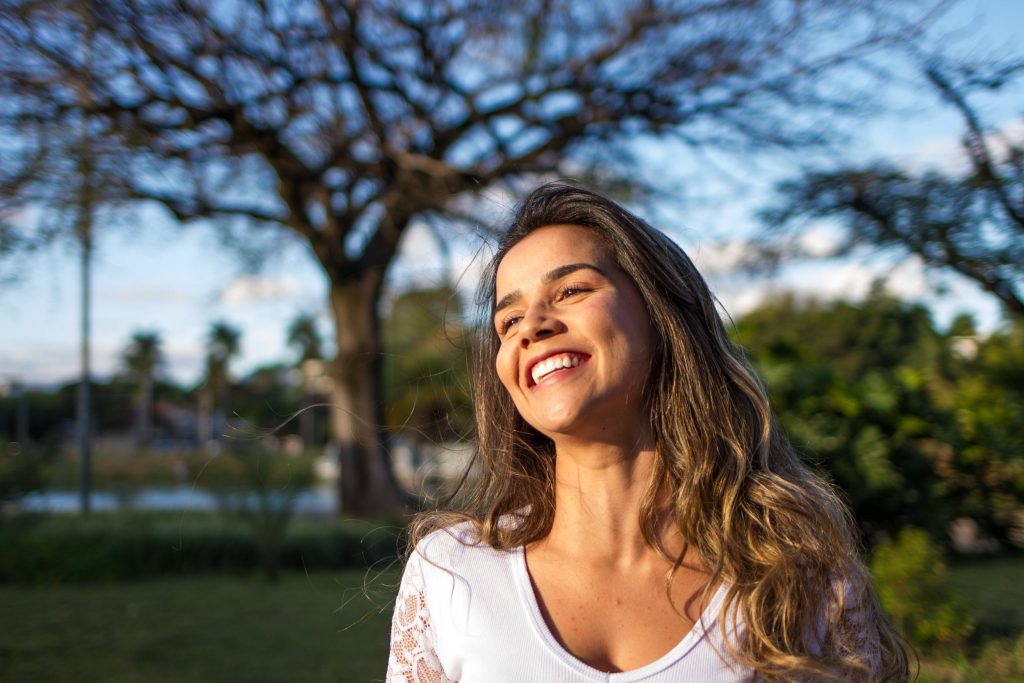 It's 2021 and 33 is the new 25. Some would take it a step further and say 55 is the new 33. Woman today, overall, are much more in-shape than our mothers and grandmothers were back in the day. We have more say in what our futures hold and have the power to shape them, which is much more than our matriarchs can say for their past selves. We've made gains in our respective workplaces and are obtaining more advanced degrees in several formerly male-dominant fields of study. Beyoncé says it best: Who run the world? Girls!
As expected, because of our well-deserved career advancements, getting married a little later in life has become increasingly popular, not just in the United States, but around the world. The U.S. Bureau of the Census Statistics recorded that the average woman's age when she was first married shot up to 27.9 between the years of 2014-2018. In 1990, it was 23.9 years of age. That's quite a difference. Online dating sites have reported an influx of dating and relationships in users over 35. The ease of meeting online has definitely changed the dating scene and kept jewelry stores in business.
Kate Middleton, or Catherine Duchess of Cambridge, was significantly older than the late Diana, Princess of Wales, who married Prince Charles at the young age 20. Kate, contrarily, was engaged at 29. If waiting a little bit longer than our mothers did means being named Duchess, I think we're all in.
Many of our favorite actresses have walked down the aisle post 35th birthday. Helen Hunt was 38 when she tied the knot. Nicole Kidman was 39. Salma Hayek and Elizabeth Hurley were 42 years of age when they said, 'yes' and Julianne Moore was 43. The shock and horror, right?! These women are just a few examples of how we can have it all. A career. A family. A husband. Waiting until it's right isn't risky… it's rewarding.
There have been several studies done which highlight the benefits of getting married after the age of 33. Research has shown that getting married before the age of 27 makes you three times more likely to get divorced, as opposed to those who marry later on. It's a no-brainer that couples who tie the knot later in life are much more financially stable. Also, couples who get married after 33 are more mature which directly affects their happiness in their relationships. They're better at understanding what they need and want, and are also better at communicating those things.
TIPS ON PURCHASING AN ENGAGEMENT RING AFTER 33:
Stop. Collaborate and Listen.
It used to be thought as taboo, but women should feel comfortable and open to talk about their ring preferences with their partners. Women over 35 know what they want and aren't afraid to say it. Besides, it's your ring and you'll be the one who has to look at it all the time, so best to make sure it's something you really love. Especially for women who've already been engaged or married before, it's a good idea to be a part of the ring designing or picking process so that your new ring isn't an exact replica of your old one. He can still surprise you with the actual proposal itself, but best to not be surprised with an ugly ring that you'll hate wearing.
Career Connection
Usually, when you're a bit older, your career is pretty locked in place. There might be some promotions, lateral moves, or new opportunities to shift into but overall, you're doing what you want to be doing, and by now…you're good at it. An engagement ring should sort of match your job. If your occupation involves working with your hands a lot, you probably won't want a ring with a massive diamond that really sticks out, or it could easily get caught on something.
Know Thyself
A woman who's over the age of 35 usually knows what works for her and what clearly does not. Younger women tend to follow passing trends whereas women with a little more experience understand that you like what you like, despite what others tell you is 'in style'. An engagement ring should really reflect the woman who will be wearing it. A more unique woman with one-of-a-kind style might elect for a ring that's just as special as she is. At the same time, an equally eccentric women might just want a plain gold band, because, well… she just does! The more time you've spent with yourself, the more in tuned you'll be with what you want.
Classic for a Reason
Most women over 33 understand that classic styles in fashion and jewelry have remained timeless for good reason. Solitaire diamond rings and traditional bands are a winning elegant choice, no matter who you are. Classic styles are versatile and go with anything, appropriate for any occasion and every woman.
Bottom Line…
Getting engaged is an incredible milestone at any age. Being slightly older than those just out of high school or university is not a point against you. Use your life experience and maturity to pick the best ring for yourself and enjoy this exciting time! Log onto Willyou.net for more ring ideas!