Key Takeaways
Gerald Peters is very clear that customer care is an essential part of their service. Their website has an online journal, detailing many of the stories their rings are involved in.
Gerald Peters' Sales Associates are GIA trained. Coupling their expertise with their eagerness to ensure the customer can purchase exactly what they want, means the customer will have an excellent experience finding a ring at their independent store.
Their collection favors quality, over quantity. Gerald Peters serves as a place of inspiration, going from the initial design to the final touches. Aftercare for your purchase is a guarantee too, keeping your piece in the best condition time and time again. The price, of course, is more expensive than online retailers, but you wouldn't get this experience.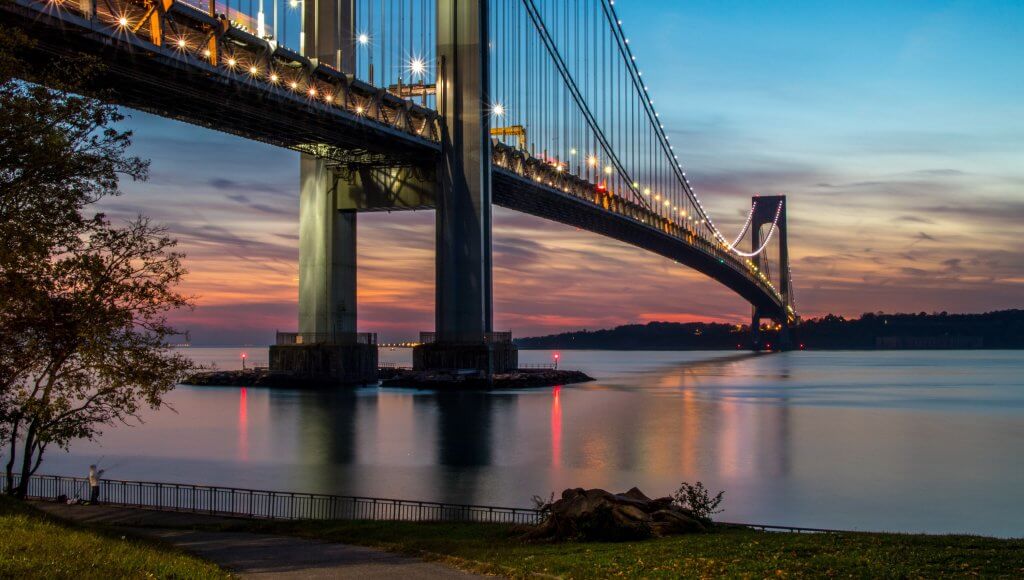 There's a certain charm about Gerald Peters – something that, we think, is derived from a combination of its history as a family-run business, passed down through two generations, and the unmistakable passion it has for what it's been doing since 1982: celebrating those moments when life is at its sweetest.
We are, admittedly, always intrigued by jewelers who remain as committed to customer care as Gerald Peters. While the art of taking someone through the process of being an engagement ring isn't on the brink of extinction, it's always refreshing to home in on jewelers who are as dedicated to ensuring customers get the most out of their experience as we are – and Gerald Peters manage it with a signature flair, attained over years of servicing their community.
But, more than simply offering a service to their community, Gerald Peters are truly invested within it – or, more specifically, the lives and stories of their clients. It's good to see a jeweler as reputable and busy as this one remain so committed to the role they play in the lives of real couples from near and far.
Our rating: 5 stars
The positives: a long-established, reputable family business in the heart of Staten Island.
The negatives: if you're not based nearby then you'll probably want to commit to an overnight stay in the city – slightly trickier if you're trying to keep this purchase under wraps until you pop the question.
The Brand
Begun by Jerry Amerosi Sr., and eventually named after his two sons, Gerald and Peter, who continue to oversee the store to this day, Gerald Peters has grown into itself organically throughout the years. Now, it is able to boast the largest selection of bridal jewelry on Staten Island, and unwavering enthusiasm for people who come into their store, ready to celebrate a landmark moment in their lives.
On their website, you can find their online journal, where they document the unique stories that Gerald Peters are proud to have been involved in. It's great to see, simply because one of the key things we value in bricks-and-mortar jewelers is the fact that, unlike the online jewelers, they are able to really listen – to involve themselves in a unique love story and help choose a ring based on what they're told.
Gerald Peters' sales associates are also fully GIA trained. It's all too easy for even a good jewelry store to be let down by gaps in their staff's knowledge, so the level of expertise found in Gerald Peters represents another one of its strengths – and yet another reason why it's been steadily growing for more than 35 years.
The Experience
Gerald Peters is located in Staten Island Mall, less than an hour from Manhattan by car, making it a prime location to add to your list if you're in or near the city, and looking to put yourself in good hands while you gather ideas for your engagement ring.
Shopping from Gerald Peters really is an experience – and testament to the unrivalled value of shopping for your engagement ring in person, rather than over the internet. From the detailed knowledge their sales associates hold to their careful approach to helping customers choose a diamond and create their perfect engagement ring.
Their store is larger than you might expect from an independent jeweler, but it's not daunting. It's modern and luxuriously appointed, but it retains the relaxed feel most of us want when we're entering into unfamiliar territory – and it's pretty fair to say that 'buying an engagement ring' represents unfamiliar territory to most of us.
Gerald Peters' in-store experience is all about getting you the best version of what you have in mind. Their approach to helping you find the right diamond is very robust, and it's clear that they really do go the extra mile to ensure that their customers walk away (and get down on one knee) happy.
There are a lot of highpoints to celebrate. From their GIA graded diamond selection to their lifetime diamond upgrades.
The store carries a number of designer names, such as Gabriel & Co. and Hearts on Fire (not two of our favorite brands), but what we were really interested in were their own Gerald Peters Bridal selection.
Gerald Peters Bridal
Their own, signature label, Gerald Peters bridal encapsulates the classic luxury and attention to detail that can only come about when each of the pieces are expertly designed and crafted.
Their collection isn't as sprawling as those offered by some of the larger jewelers, but we wouldn't want it to be. One of our biggest issues with some of the largest (online) jewelers is that there are, put simply, too many choices. It's often the case that shoppers need inspiration, rather than to look at every possible combination of design features and styles before they can start to make up their minds.
Gerald Peters is, in our opinion, an excellent source of inspiration – and inspired shoppers can then rest assured that they are in safe hands for the all-important next part of the process: turning that concept into a real, sparkling engagement ring for their partner.
The level of attention they pay to their customers means that, during your consultation, you can feel confident talking through ideas, asking for their input, and really working out the fine details rather than rushing to the finish line, for fear of taking too long.
Aftercare
We've mentioned already that we were impressed by Gerald Peters' commitment to their existing customers. From following up on their proposal stories, to offering lifetime bridal guarantees and diamond upgrades, it's very important to know that your experience doesn't end the second you walk out of their front doors.
Why is this so important? Because engagement rings are big investments. Financially and emotionally, you're unlikely to make another purchase anytime soon that holds quite as much weight as an engagement ring, and doing that 'blind' – for instance, doing it over the internet, without ever having a real conversation with someone, let alone an expert in their field – is an incredibly daunting prospect.
If you feel your jeweler takes your investment as seriously as you do, then you can trust that you'll always have someone to turn to if you need to – whether that's for resizing, repairs, cleaning, upgrading or, of course, returning together to purchase your wedding bands or, even further in the future, your eternity band.
Cost
It's a well-known fact that bricks-and-mortar jewelers are almost always the more expensive choice when compared with online retailers, who are capable of sorting through an incredibly high volume of orders from across the country (and around the world) each and every day.
We will always lean toward stores that service a smaller client base, with more time, attention, and experience to lend to each and every person who walks through their doors – even if it costs slightly more.
At the same time, Gerald Peters' costs are far more realistic and affordable than the prices you'd find at the luxury, designer jewelry stores like Tiffany & Co. and Harry Winston. As we mentioned in our reviews of these two stores, however, the quality available from jewelers as established and committed as Gerald Peters will not be inferior – and, in our opinion, the level of customer care will be superior.
Gerald Peters' prices vary, but, from our perspective, shoppers who are able to settle on a beautiful ring at their price point will be making a strong financial choice with this store.
Our Summary
Before you even step foot in Gerald Peters' store to browse their selection, their history at the very heart of their community is sufficient to prove that they've got a lot going in their favor. With the pressures of online jewelers and luxury brands on either side, a strong and reputable establishment with 35 years under its belt represents a ringing endorsement for any shoppers.
One of the best things about choosing a local jeweler is the fact that you know you will have the time and attention to make your decision. This isn't a level of service that's reserved for those small few with the funds to invest into a designer piece, and the alternative doesn't have to be doing it yourself through a website.
Gerald Peters is a prime example of the staying power of the traditional, bricks-and-mortar jeweler – how irreplaceable they are, particularly for shoppers who understand that the expertise, insight, and creativity of an expert jeweler is still essential to picking out the perfect ring for their partner.
In our minds, the type of service they are able to offer is irreplaceable. We will always consider ourselves to be true proponents of the bricks-and-mortar jewelry store, and everything it is able to offer to shoppers, but a store offering the level of service and attention to detail that Gerald Peters prides itself on will always be able to stand out from the rest.
If you're living or working in New York – or just passing through – we'd highly recommend you pay Gerald Peters a visit.