Key Takeaways
Infinity Jewelers check a lot of boxes for us.
While their use of third-party jewelry designers is not our cup of tea, there is so much to love about the work they are creating – and the service they are providing – in house.
Their range of GIA certified diamonds is particularly strong, and a great option for anyone who really wants to find the best possible diamond for their budget.
Family-owned and -run, Infinity Jewelers is a great destination for anyone based in Philadelphia, and ready to find the perfect engagement ring for their proposal.
Be sure to book an appointment, rather than turning up on a whim.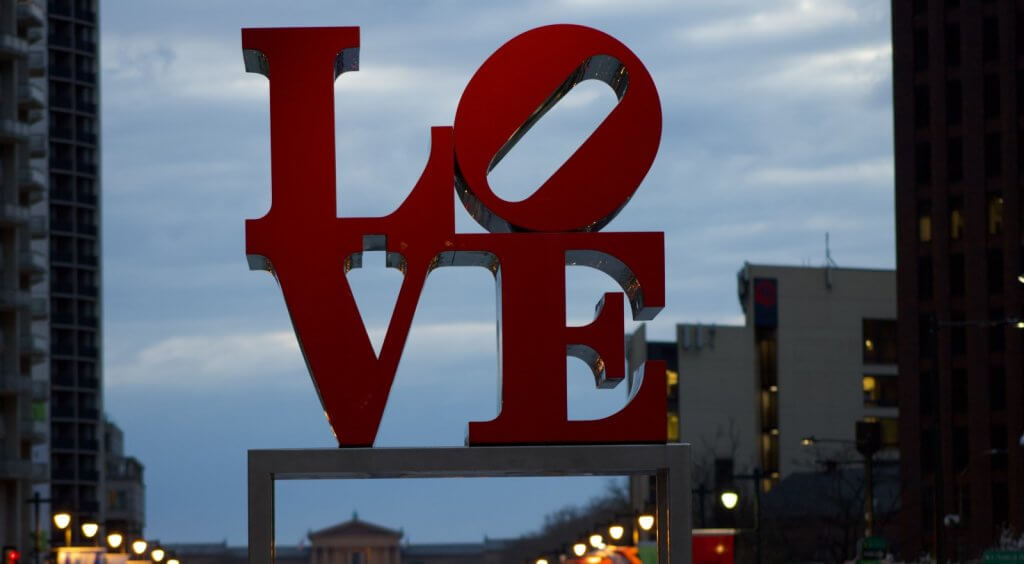 At WillYou.Net, we write a lot about the value of the local jewelry store. The businesses that have earned the respect of the local community – as well as creating life-defining moments with its members – and withstood years, decades, or even generations' worth of changing fashions, changing budgets, and changing priorities from their customers. It's testament to the power of the bricks-and-mortar jewelry store that the best option remains the one that's often closest to home, rather than the big names that work on a much larger scale.
But it's one thing to take our word for it – another entirely to see living proof that what we say holds water.
That's why it's so rewarding when we come across a store like Pennsylvania's Infinity Jewelers, who exemplify so much of what we take to be essential to the ring- and diamond-buying processes. They're the sort of store that proves us right – time and time again – each and every time they guide another customer through the process of finding an engagement ring that really lives up to expectations.
From the in-store experience itself to the pieces themselves, anyone within reach of Philadelphia (or the surrounding area) should put Infinity Jewelers high on their list.
Keep reading to find out what makes Infinity Jewelers such a bright, shiny jewel in Philadelphia's crown…
Our rating: five stars
The positives: a long-established jewelry store offering two locations, booked appointments, a great range of GIA certified diamonds, and custom engagement rings crafted in house, to a very high standard.
The negatives: we're not so enthusiastic about the third-party brands they stock, but it's easy enough to avoid these and focus on Infinity Jewelers' own, expert services. Doing so simply means that you'll get to work directly with the person who will be creating your ring, rather than using your jeweler as an intermediary between you and the company producing it.
The Brand
Family-owned, Infinity Jewelers now operates two Pennsylvania locations. The first is easy to spot on Cottman Avenue, Philadelphia, and the second is located further north of the city in Huntingdon Valley.
In many ways, Infinity Jewelers are emblematic of a traditional approach to jeweling. Their one-of-a-kind pieces are crafted in-house by their master jewelers, and their approach to customer service is precisely what we have in mind when we talk about the value of the long-established, bricks-and-mortar jewelry store. With Infinity Jewelers, shoppers have the undivided attention of their jeweler – both before the ring is created, and long into the future, thanks to their exemplary aftercare.
What's more, Infinity Jewelers stock an extensive range of GIA certified diamonds. This is a tremendous load off any shopper's mind, as it means they can feel sure that what's printed within the report is truly indicative of what they're looking at – and what they can't even see for themselves. It's also indicative of a jeweler with a true commitment to their customers, as using some of the inferior labs is, unfortunately, far more beneficial for the jeweler than for the customer.
In essence, Infinity Jewelers seems committed to creating a fair and level playing field for customers who, until recently, probably understood very little about the processes of buying a diamond, and designing a ring to hold it. Rather than putting across a 'pushy sales' vibe, they routinely state their commitment to offering education to shoppers, and offering them the understanding they need to feel confident about the ring they leave with.
The Experience
To start with, scheduling an appointment with Infinity Jewelers is very simple. Their openings are listed on their site, and it's easy to select a date and time that works for you. They will allocate a one hour consult for engagement rings or wedding bands, which is a great amount of time whether you've got a lot of ideas, or prefer to lean on their expertise.
This is a great extra layer of reassurance if you're worried about carving out some time in the workday, for instance, and walking in to find your chosen store crowded, and every available staff member taken. This can be the way in some jewelry stores, particularly in the build-up to major holidays, so Infinity Jewelers' approach to means they start off on a strong foot.
In other words, we know that a lot of shoppers are apprehensive, walking into a situation like this for the first time, and knowing that there will be a friendly face waiting for you, and how long you can expect to spend in store, is very valuable.
Infinity Jewelers' stores are warm and welcoming, and offer the vibe that only a family-owned jewelry store can really capture. It's a world away from the more generic experience you can expect from some of the larger brands, and it's ideal for settling the nerves of a customer about to make one of the biggest commitments of their life.
While you can have your design created and hand-crafted by Infinity Jewelers' own artisans, they also list a couple third-party setting designers – Gabriel & Co. and Stuller – on their website. If you've read our reviews of Stuller and Gabriel & Co. in the past, then you'll know that we'd always advise you to take advantage of Infinity Jewelers' own team of artisanal jewelers, rather than a B2B brand that produces their orders for the mass market.
That's not a count against Infinity Jewelers, however – just a reminder that the best experience will have you speaking directly with the expert who will be making your design, rather than a faceless third-party. We're always keen to encourage shoppers to minimize the number of people and steps involved in the process, rather than increasing them.
The Cost
Since Infinity Jewelers specialize in creating one-of-a-kind rings to order, their prices are totally dependent on each ring they create – the time it takes, the level of expertise, and the materials used.
True, it'll work out to be a little more expensive than, say, one of the online vendors, but keep in mind that the list of benefits to shopping from a store like that instead of a website is very long indeed. From being able to work face-to-face with an expert over the specifics of your design – taking advantage of their creativity and innovative approach to design – to being able to look at your choice of diamonds in person before making any sort of commitment, we're strongly committed to the idea that the traditional, bricks-and-mortar experience is more than worth the slight premium attached to it.
In reality, an online jeweler simply can't compare with the experience offered by a business like Infinity Jewelers, and we're confident that our readers will agree within moments of walking in for their consultation. Just as you wouldn't want to save money on a visibly included diamond, or one that features a discernible yellow tinge, there are a lot of downsides to saving money online.
But, with a jeweler like this, you'll want to keep an open mind until your consultation. Go in with a clear figure in your head of what you want to spend, and make sure you're open about it from the beginning. A business like Infinity Jewelers will be more than open to working to your requirements, rather than against them, so you don't need to bottle it up until it's time to seal the deal.
Our Summary
We spend a lot of time talking about, reviewing, recommending, and challenging the services on offer to people who, with little knowledge and (often) few concrete ideas, are preparing to find the perfect ring with which to propose – and at the best price possible. That's why, when a store like Infinity Jewelers comes along, it is so rewarding to be able to discuss exactly what they're doing right, and exactly why we are willing to rate them so highly for our readers.
The fact that we will always find more merit in a bricks-and-mortar jeweler store than one operating primarily online is never going to change, but even we will admit that there is still a lot of discrepancy between one jewelry store and the next. Some are, disappointingly, missing the features that we believe remain essential for shoppers to get the most out of the experience, and to go down on one knee knowing – without a shadow of a doubt – that they've make a knockout choice.
This is what we see in Infinity Jewelers – a store that has rightfully earned a high regard within the local community through its unwavering commitment to quality, customer service, craftmanship, and education. From their range of GIA certified diamonds to their capacity for designing and creating engagement rings in house, there are a lot of positives to focus on when it comes to this business.
If you're starting to think about purchasing your own engagement ring and you're based in or around Philadelphia, then we would strongly recommend you bumping Infinity Jewelers to the top end of your list.