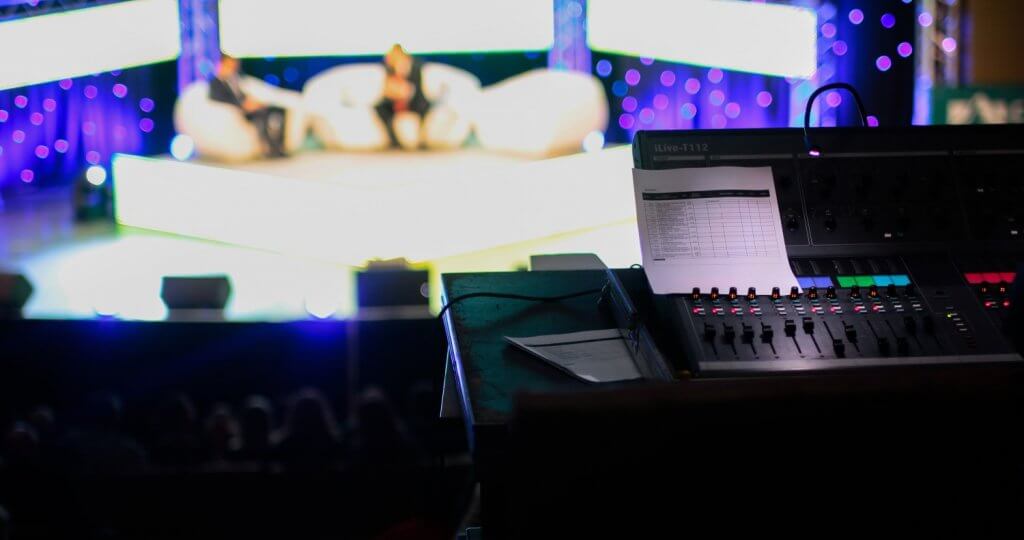 Jewelry TV has been hanging around our sets for more than twenty-five years now. What began as America's Collectibles Network back in the early 90s – filmed on just one camera – has evolved into the 24 hour powerhouse of jewelry sales we know today: jtv. Whether you watch it regularly or land on it for 'background sound' every once in a while, most of us are familiar with their angle.
Like most broadcast shopping networks, jtv works by promoting a selection of pieces within a relatively short span of time – each available in a limited number – and slapping some pretty heft reductions on them.
Again, as with any example of teleshopping, it's not hard to see the sort of tactics they rely on. While online or in-store shopping lets you browse at your leisure, jtv brings a sense of urgency. The sale price is one-off, availability drops and drops and, as it drops, the desire to act on impulse grows.
We all know how it works, but why does that matter if you're getting top quality jewelry for once-in-a-lifetime prices?
Our rating: 1 star
The positives: you might get a fair deal on a piece of fashion jewelry.
The negatives: buying a diamond without ever seeing it or its report is never advisable, particularly when the seller is known for selling a very mixed bag of diamonds without being clear on certification.
The Brand
Jewelry TV airs over cable, network television, and online, too. Provided you have a TV, phone, or computer, you can drop-in and shop for discount jewelry at any time of day, from virtually anywhere.
Their products vary from low-cost, mass-produced pieces to and everyday wearables to much more expensive items featuring diamonds and a more intricate level of craftsmanship. Typically, they will list the 'jtv price' alongside the day's sale price. Some pieces will be available in larger quantities, while others will be part of a much more limited run.
Jewelry TV sells real diamonds – both earth-made and lab-grown – as well as common simulants like cubic zirconia and moissanite. There's no trickery involved, and the gemstones used are all clearly labelled. What we did find lacking, however, is any clear information about diamond certification – whether or not they have been graded and, if so, by which lab. This is a major issue for us, as we would never, ever recommend anyone invest in a diamond not graded by the GIA or AGS.
The Experience
Jewelry TV's experience is very different from the traditional trip to the jeweler. Their presenters know how to get viewers pumped up over whatever piece is currently on-air, and we found that the greatest temptation came from the major discounts rather than the look or quality of the pieces themselves.
For the diamond jewelry, many of the items we encountered were cluster-style rings, meaning that the diamonds used, while real, were very small, and intentionally clustered together within the setting to create something more impactful and more sparkly.
We've talked in the past about the setbacks of cluster rings. They're frequently offered by brands that focus on offering big savings – for instance, Walmart and Zales. While they can look great, they're lacking many of the key qualities that traditional ring styles – solitaires, halos, and two- or three-stone engagement rings – feature, and aren't so popular among brides-to-be.
For any customer, the worst part of the experience is the lack of clarity or accuracy. Every single diamond mined is unique, and its unique features determine how beautiful and sparkly it will be. If you're investing in a piece not accompanied by any professionally determined grades for Clarity, Cut, Color, etc., then you're investing in a total unknown. While the ring being shown by the presenter may sparkle under the studio lights, the ring you get could look totally different.
Jewelry TV aren't selling fakes or knockoffs, but they are selling products that feature totally unique, earth-made gemstones. This inevitably means that there will be major differences in quality between one and the next and, unfortunately, that means that a single price will never work out well for the customer.
The Cost
Jewelry TV's biggest selling point is its ability to offer heavy discounts. All customers need to do in return is buy the pieces up before they're gone forever. It's a system that could pay off for you, as a customer, but not always.
The explanation goes straight back to our issue with jtv's lack of diamond certification. First-time diamond shoppers need to do their research into the many different aspects of diamond quality – and what a diamond's value really means – before they can consider themselves 'ready' to invest. With that being the case, how can you be sure you're getting a good deal if you're buying a diamond, sight unseen, without even having those vital credentials to go off?
The whole thing is riskier than traditional online shopping – and that's saying something. We're firm believers in you being able to see, feel, and experience your choice before you hand over a single dollar, and that's something jtv, whatever their intentions, can't offer you.
Our Summary
Jewelry Television – jtv – can be good fun to watch. It takes us back to those snow days in middle school, when daytime TV presented only a handful of options and having something on in the background was better than nothing at all. Every now and then, we're sure a great deal pops up on viewers' screens, but we're fairly sure those deals will be for cheaper, lower-risk jewelry.
There's nothing wrong with augmenting your everyday jewelry collection with a piece (and price) that catches your eye, but we're focused on the diamonds and, for us, the diamonds jtv stock and sell to their customers are far from worthwhile.
There really is no 'fast track' way to getting a diamond at an excellent price. It's possible, but it takes a little more research into the subject. Ultimately, you're far better off getting your head around the basics of the Four Cs and how they impact diamond price, then reaching out to a trusted and reputable local jeweler to find something that really makes your heart sing. Anything else is too much of a risk for us to recommend.