Key Takeaways
Lux Bond and Green are one of the jewels in Connecticut and Massachusetts' crown, and a great destination for any soon-to-be investor in bridal jewelry.
Family-owned, Lux Bond and Green are a strong example of the fabulous service and attention to detail offered by local jewelry stores with a rich history servicing generations' worth of brides and grooms.
Lux Bond and Green are certainly a more expensive option than other jewelers we have reviewed in the past, but they're still significantly better value than the bigger, higher end names that charge a major premium for their branding.
In our opinion, Hearts and Arrows diamonds aren't really worth the higher cost, since the hearts and arrows themselves are not noticeable unless you've got a proper viewing tool.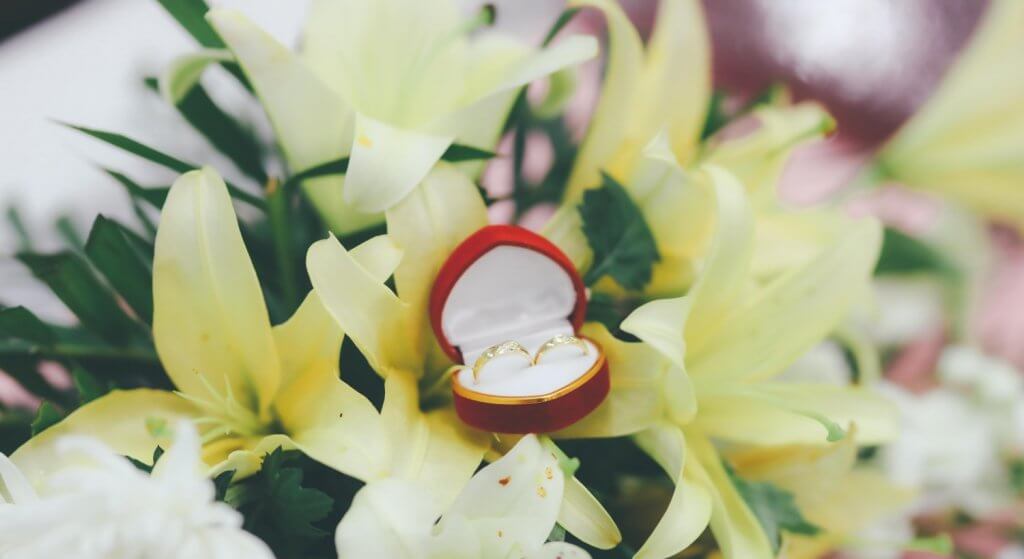 There's a special kind of appeal associated with a jewelry store that has been servicing the local community for generations. Sure, our heart will always lie with any reputable bricks-and-mortar store, but it's even easier still for us to romanticize the bricks-and-mortar stores that have been around for longer than living memory.
Lux Bond & Green is one of those establishments. Steeped in its own romantic history, and continuously living up to the high standards that have made it a staple in Connecticut and Massachusetts for more than a century, it's a very strong choice for anyone who wants to do justice to the enormity of buying an engagement ring.
Our rating: four stars
The positives: a family-owned business with an excellent commitment to quality of service, and of the engagement rings themselves.
The negatives: the emphasis on Hearts and Arrows diamonds is a little restrictive.
The Brand
Lux Bond & Green first opened its doors in 1898, when its founder, Morris A. Green, decided to grow his business from the single horse and cart he had operated – although, at the time, it was named M. A. Green. The name was changed when four of his seven sons purchased the store in 1932. Soon after, they opened subsequent stores in Connecticut, and Lux Bond & Green started to grow into a familiar and trusted name within the community.
The store remains in the family, and is now owned and operated by fourth and fifth generation jewelers. In Connecticut, they have stores in Glastonbury, Mohegan Sun, Westport, and West Hartford while, over in Massachusetts, they have stores in Boston and Wellesley.
It's pretty clear that a large part of Lux Bond & Green's success stems from an unwavering commitment to quality – quality of service, of experience and, of course, of the diamonds and rings they sell to their customers. From the name to their elegant storefronts, they make grand promises and, in our opinion, fulfill them, too.
The Experience
While much more affordable than the top luxury designers we've reviewed (think Tiffany & Co. and Van Arpels) Lux Bond and Green manages to capture some of the elements more commonly associated with those prestigious names. Their packaging, for starters, is very distinctive and very luxurious – gold, with a white ribbon – and their stores carry the peaceful, immersive, and plush air of some of the more expensive establishments.
While Lux Bond & Green have grown considerably (in reputation, and number) beyond that first store, they remain committed to the same level of quality control you would associate with an independent store. They house six trained gemologists, and impose a level of quality control on their diamonds and pieces that goes beyond many of the other stores we've talked about in the past.
Lux Bond & Green's diamonds are all accompanied by a GIA certificate, which is very refreshing and indicates a true commitment to quality, consistency, and value for money. Many jewelers stock diamonds graded by a variety of labs, but this really offers no benefit to the shopper in terms of quality – only a broader range of prices (at the expense of value).
Limiting the shopper's options, in that regard, is important. Then again, Lux Bond & Green do limit the shopper's options a little more than is necessary. All Lux diamonds are classed as Hearts & Arrows diamonds thanks to their superior-than-superior cuts. We've written a full guide to Hearts & Arrows diamonds in the past, and why they're not generally worth the extra cost – but the benefit, of course, is that you can be sure of a strong light performance from any of Lux Bond & Green's diamonds.
If you're on a tighter budget, understanding the ideal cut parameters of your chosen shape will still get you a diamond with plenty of fire and brilliance, however.
The Cost
Lux Bond & Green are very open about the fact that their prices are a little higher than what some shoppers might expect to pay. They're not trying to compete with the budget stores, but they do still offer good value for money, and are more than willing to disclose the fact that the cost of a Lux Diamond is higher than the cost of a similarly sized diamond not sold by them.
We mentioned above that Lux Bond & Green capture the essence of the high-end jewelers, and they do – and that, of course, comes at a higher price. Nevertheless, this is nowhere near as high as the big name designers, and is totally indicative of a very high standard for every aspect of the ring – from the service to the diamond and setting.
Don't write them off if you feel your budget is on the lower side, however – their prices vary drastically from below the $5,000 mark, to six figures, so it's all about managing expectations and talking things through openly with your jeweler.
Our Summary
Lux Bond & Green is a gem in America's jewelry scene. Its impeccably high standards, coupled with its rare ability to cater to an incredibly broad range of price points (their custom rings start at $2,500, but they're no stranger to rings worth more than a hundred times that) make it a truly valuable choice for anyone living in the area, or willing to go that extra mile for a truly unique and valuable experience.
It's great to see that the luxury befitting a purchase of this magnitude is not reserved for those shopping from high-end, globally-renowned names – and that the level of luxury exuded by Lux Bond & Green's stores is matched by the quality of the pieces they are selling.
True, there are cheaper options out there. Lux Bond & Green would be the first to admit that their diamonds are more expensive than other diamonds of the same size. You don't need to invest in a Hearts and Arrows diamond for a beautiful sparkle, and it's not even a feature that will be documented in your stone's GIA report.
But, provided you are cognizant of the incredibly minor difference between a diamond with an Excellent or Very Good cut grade, and a Hearts and Arrows diamond, Lux Bond & Green is an excellent choice for your engagement ring.