Online Jewelry Stores
by
Willyou.net
* Jun 2, 2021
While convenient, online stores do not provide the security that you'll require when purchasing a diamond engagement ring. We tried answering questions we're asked frequently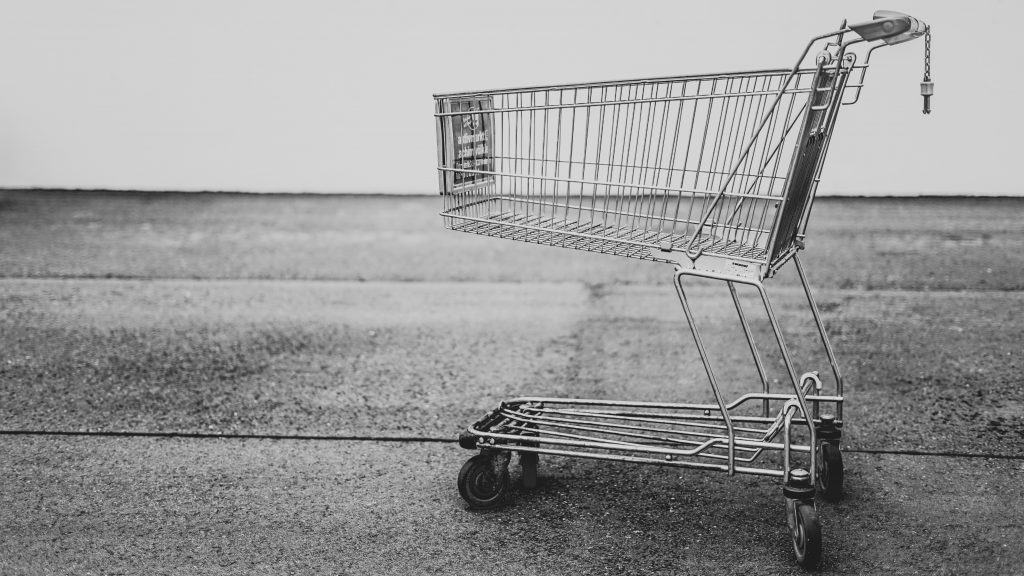 These days, everyone is looking for a quick fix, especially with large undertakings like finding a diamond engagement ring. But the thing about quick fixes, used for almost anything in any area, is that they're unreliable. Sure, they're fast and they get the job done, but only temporarily. The act of finding a ring you like online is easy, but the hard truth may arrive in the mail weeks later – It's not the one.
So often consumers who are dissatisfied with a purchase can return to the store that originally sold them the item, and have their issue dealt with and resolved. The trouble with online jewelry stores is that you don't know who you're dealing with. If you clicked a button to add something to your cart, you haven't previously had a personal exchange or interaction with the employees that are supposed to virtually assist you should something go wrong.
Oftentimes diamond engagement ring-hopefuls see a picture online of a ring they like and since the website looks up-to-date and dependable, they go for it. Paying hefty sums of money before seeing your product is problematic, to say the least, especially when you're on a timeline before a proposal. The ring you receive has a high likelihood of being far from what you envisioned, or worse, a completely different ring from the one you chose. To have all that money on hold and potentially not be able to use it to purchase another ring is something nobody should have to go through. So what to do?
Where can I buy fine jewelry?
Finding and buying fine jewelry isn't a problem, but finding fine jewelry you can trust to be real can only happen with your local diamond jeweler. Seeing and feeling your fine jewelry in person with your own eyes and hands will ensure its authenticity. If you're looking to buy a diamond engagement ring, trusting a local jeweler to present you with GIA-certified diamond options is your best bet. Otherwise, you just can't be sure.
Where can I buy authentic jewelry online?
Where can I buy vintage jewelry online?
Here's the thing. There are, of course, online jewelry stores that offer beautiful and authentic fine jewelry. There are also online jewelry stores that specialize in vintage pieces. But, you won't be able to know for sure until you see everything in person. Without an in-store experience, there's no telling what you'll get delivered to you. You need a certified diamond jeweler to authenticate your diamond or vintage jewelry purchase. You can take a chance and go online but remember, you're risking wasting your money on fake, poorly made, or simply unwanted jewelry.
Is it safe to buy jewelry online? Is it safe to buy diamonds online?
Is buying jewelry on Amazon safe?
Is it safe to buy wedding rings online?
Listen. You can buy just about anything online today and yes- it makes life a lot simpler. We can all agree that if you have the option of sitting at home and having something delivered to you instead of trekking out to go find it, you're likely to choose to shop online. However, with such a sizable and meaningful purchase as a diamond engagement ring, you're going to want security.
Security means getting personalized advice from an expert local diamond jeweler and knowing for certain that your diamond is 100% authentic. It means seeing and feeling your diamond engagement ring and making sure it's exactly what you envisioned before spending thousands of dollars. Online shopping, while perfect for groceries or office supplies, is not safe when looking to buy fine diamond jewelry, specifically, a diamond engagement ring.
Where is the best place to buy a diamond ring?
What's the best website to buy jewelry?
It's a no-brainer. The best place to buy a diamond ring is at your local jeweler. They offer years of expert training and diamond experience that you will undoubtedly benefit from. You'll be able to choose from each jewelry store's extensive diamond engagement ring collection, or stray away from the display and custom-make her dream ring alongside your specific mastercraftsman.
As for the best website to buy jewelry from, we'll say this: Log onto Willyou.net to START the buying process. That means going online to pick a local diamond jeweler (with whom you'll work), choose a diamond setting and cut, and once you head to your personal in-store appointment, you'll be a hop, skip, and a jump away from buying your completed diamond engagement ring.
Is Zales or Kay better?
Why are Zales diamonds so cheap?
Here's the thing. Both Zales and Kay have online jewelry websites you can purchase from, or you can choose to head to one of their many brick and mortar store locations. Having jewelry stores located in malls bodes well for both companies. It gives passersby a glimpse of what they could potentially buy when looking for a diamond engagement ring and where they'll be able to go to find one when the time eventually comes.
The problem with both Zales and Kay is that most of their diamonds are IGI-certified, which is a lesser certification than GIA-certified diamonds. Grading standards of IGI diamonds are much lower and less strict, meaning the quality of each diamond's 4Cs – carat, clarity, color, and cut, potentially get higher grades than they deserve. So although the diamonds are real, they're less valuable than their price implies. Willyou.net pairs its users with trusted local diamond jewelers who only work with GIA-certified diamonds, so you know you're getting the best of the best.
Both diamond jewelry stores offer a wide range of prices to suit a variety of budgets, with prices ranging from $29.00-$39,999.99 at Zales and $369.00-$36,699.00 at Kay. While you can't always tell by price, it would be wise to spend a little more than thirty bucks on an engagement ring. You want to buy a ring that uses the best materials, and let's just say stainless steel is not one of them.
Although Kay's slogan, "commemorate a moment or a relationship" seems more fitting for a diamond engagement ring purchase, both stores have plenty of options if you're looking to pop the question. But again, be aware that any online purchases might not be the way to go for such a big and meaningful investment. Best to book an appointment with your local diamond jeweler for some peace of mind.
Which online diamond store is best?
What is the best wholesale jewelry website?
Is Blue Nile legit?
Is vrai jewelry legit?
Is Pandora Jewelry real?
Is Monet jewelry real gold?
Is Mejuri jewelry worth it?
These commonly asked questions from people searching for the best online jewelry store can only be answered one way: personal experience. So we thought to share some customer reviews about popular jewelry websites they shopped at:
" I bought a diamond ring from a well-known online diamond store on Oct 31st. On Dec 30th, one stone fell out and got lost. I wore the ring maybe 15 times, so it was clearly made with poor workmanship. I emailed the company at the address given on their website- no response for 4 days so I initiated a chat with a customer service rep. Disaster. The woman was clearly trained in how NOT to answer questions directly while wasting time and wearing the customer down in the hopes that they just give up. I asked repeatedly what warranty I have. She gave me all sorts of warranty info and when I asked which of those warranties applied to my situation, she came out with this gem: "As per the warranty you do not have NONE since the diamond bond is voided." ??? When I asked her to speak plainly, she responded with, "I don't want to confuse you as it will not make sense." ? So, needless to say, I lost an hour of my life in this alternate reality of doublespeak and still have a broken ring and no promise of repair or replacement from one of the top online jewelry stores in the country. Never again will I buy jewelry from them." – Colleen
"I tried to place an order from "the best place to buy jewelry online" yesterday. The order would not go through as I kept getting an error message. Later, as I was checking my bank account balance, I noticed my account had a negative balance because this online ring store charged me 3 times for an order that didn't even go through! And it wasn't only charges that were pending. They were all posted charges to my account. I obviously wanted everything reversed immediately. I called the customer service line and was told they couldn't help me because an order hadn't actually been placed. But somehow I was still charged 3 times! It felt so, so wrong. Insane, actually. I couldn't even get groceries to feed my children because of this catastrophic screw up. Each charge on my account was for $410.70. That's a total of $1,232.10. This was the most ridiculous thing I've ever had to deal with! Do not order fine jewelry online!" – Brenda
"The old adage…'You can't please everyone' is still true but sometimes a company should at least try. I have spent over 15k in jewelry from this online diamond store over the years. Quite simply, I had a sizing issue with my wedding ring and I contacted them. Had bought the ring with the extended warranty and I was told initially that it covered the ring for as long as I owned it. Just recently, I learned that it was only for 3 years!! That was NEVER mentioned at the time of purchase. I was told the warranty was for 'the life of the ring'. Now the problem I have is that I'm just over 3 yrs by a few days and was flatly told that they couldn't help me." – Jessa
Bottom Line:
Online jewelry stores and popular jewelry websites seem like a convenient idea in theory, but in actuality, are a risky place to purchase a diamond engagement ring. If you don't get an opportunity to see or feel your ring in person before you buy, you have a high chance of being stuck with a ring that either isn't authentic, is poorly designed, or looks different than you imagined. Unfortunately, just because a website is well-designed and looks reputable doesn't reflect the quality of the rings it sells. The only way to ensure you get the highest quality of diamond and a beautifully designed ring catered specifically to you and your vision, is to visit a local diamond jeweler today. To feel secure in your pre-proposal purchase and begin your diamond ring-finding adventure with a trusted local jeweler, log onto https://willyou.net/jewelry-stores and get linked up today!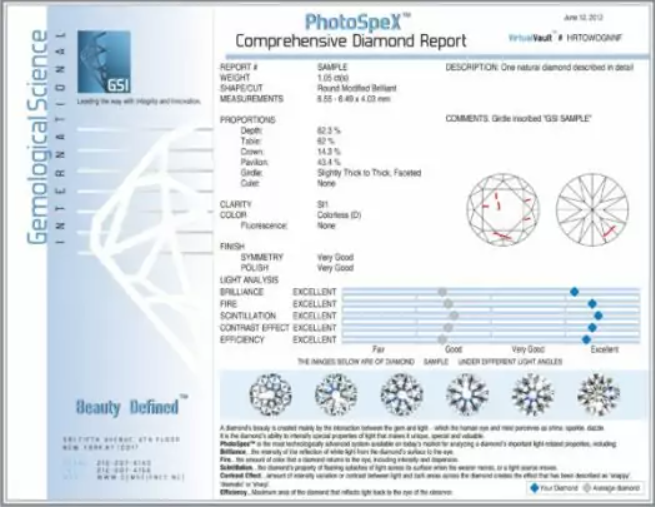 Diamond Certifications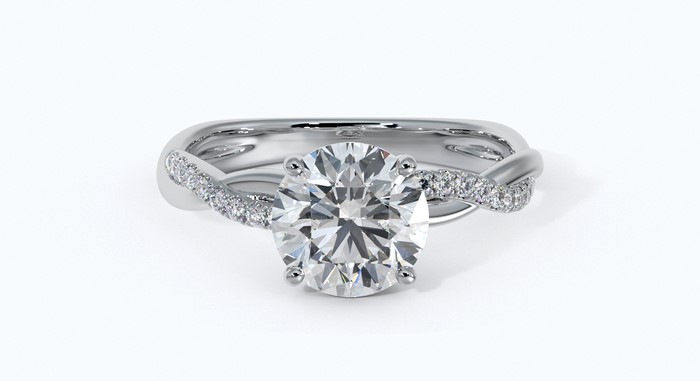 Diamond Prices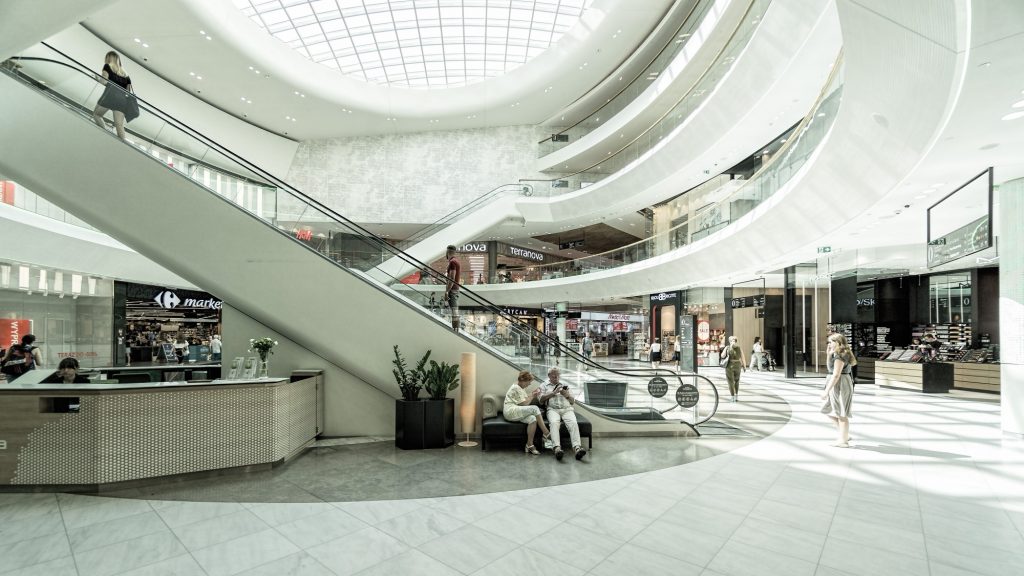 Reviews