Key Takeaways
It's always great to come across a jeweler with a long history in the local area, and Persin & Robbin is proof of quite how valuable they can be to shoppers just starting out on the road to finding an engagement ring.
We'd much sooner recommend the jewelers own designs and work, over the third-party brands they stock.
Their store is located outside of the city's Diamond District, and a great example of why, sometimes, it pays to wander off the beaten track.
All things considered, we would strongly recommend Persin & Robbin to anyone living in the Chicago area, looking to find the perfect ring for their proposal.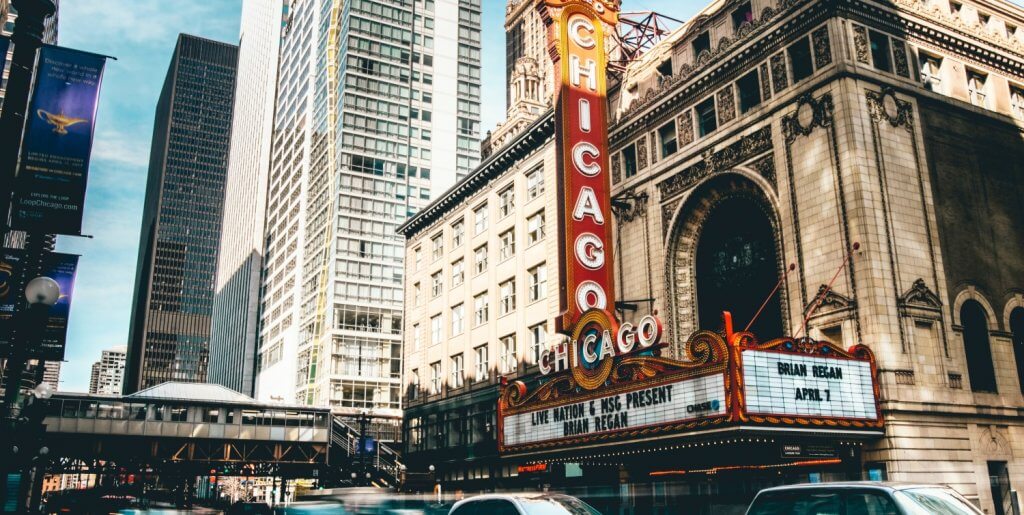 We love it when the stars seem to align, and we come across a business that represents everything we spend so much of our time talking about at WillYou.Net. For shoppers who, in the majority of cases, pass the threshold of their jewelry store with more questions than answers, you just can't overstate the value of a knowledgeable and highly regarded business – particularly when they've been a part of the local community for decades.
That's why, with more than sixty years' in the business, Persin & Robbin is one of those lucky finds that we consider to be exemplary of the timeless value of America's bricks-and-mortar jewelry stores. Every state has its gems, and one of the best things about doing what we do is being able to sing their praises, and offer our readers insight into the very best jewelers working in their area – wherever they are.
So, if you're local to Chicagoland, take a closer look at what put Persin & Robbins Jewelers so high on our list. From their diamonds to their designs, their service to their prices, we found a lot to shout about when we looked at Persin & Robbin Jewelers…
Our rating: 5 stars
The positives: long-standing and historic business that has helped many, many Chicago residents find the perfect ring for their partner, offering a custom ring-making service and excellent aftercare for their customers.
The negatives: we're not so interested in the third-party brands, although this isn't a major issue. It's simple enough to focus your attention and energy toward Persin & Robin's own offerings, rather than using them as a middleman to reach a B2B designer.
The Brand
Founded in 1959, Persin & Robbin have upheld incredibly high standards for quality and customer services for well over half a century. Their Chicagoland store, located in Arlington Heights, sets the backdrop for precisely the sort of experience that we believe is integral not only to purchasing fine jewelry and watches, but to the most daunting and high-stakes mission of all: finding an engagement ring.
For some jewelers, it's easier to ignore the pressures created by the large, online vendors – but not for Persin & Robbins, who are more than ready to prove their indomitable value to modern shoppers who are, by now, more than aware of the (supposedly) convenient and cost-saving option of trading a jeweler for a website.
It's great to see a jeweler like Person & Robbins actively fighting back, and putting their money where their mouth is by offering a service to shoppers unparalleled by the online vendors. It's not just about keeping America's businesses thriving under the weight of the internet – it's about ensuring that shoppers really do have access to the best service the industry can offer, and that they do not miss out on it for the sake of (supposed) convenience.
This is a point we are always ready to argue – the inherent risks of buying a diamond online, and the fact that, given the size and importance of your investment, the minor savings that the big vendors can offer to online shoppers really aren't worth it. And, besides, as we'll discuss in more detail below, sometimes the online vendors can't undercut bricks and mortar businesses like Persin & Robbin Jewelers…
The Experience
Persin & Robbins' store is bright, airy, and modern. It's also spacious, but not so large that you feel like you're walking into the high school dinner hall for the first time, totally overwhelmed by counters and sales staff, with no idea where to go.
You can expect a friendly, warm welcome at Persin & Robbins. As a standalone business, they are able to invest significantly more time and training into their staff – something that often pushes us in favor of independent and family-owned businesses, rather than the big chain stores which, in general, have a much higher rate of staff turnover.
While Persin & Robbins do stock a number of third party designers like Tacori, which is a brand we've reviewed in detail here, they also offer one-of-a-kind custom designs. This is precisely where the online jewelers fall short – in being able to offer shoppers the opportunity to take their time talking to someone who knows more than they do – someone who has ideas off the cuff, and who can turn a basic idea into something totally unique and special.
After all, if you go online, you're responsible for leading yourself through the process. Sure, they make it pretty easy for you to get from beginning to end – point A to point B – but, after completing the checkout, how can you be totally sure that you haven't inadvertently missed the opportunity to turn a beautiful ring into the perfect ring for your partner?
In a jewelry store like Persin & Robbin, where you can feel as though someone is genuinely invested in your journey through the ring-buying and proposal-planning process, the results can wind up being totally different – and even better than you could have anticipated. Whether they offer an entirely new direction for the design to go in, or simply add those finishing, ring-defining touches into the design, there's a lot they can offer simply by listening, and turning your unique vision into something you couldn't even have imagined.
The Cost
In our opinion, Persin & Robbin Jewelers are true rivals to the experiences offered by many luxury stores. Their entire philosophy is centered on customer care, quality of service, and of making the most out of every moment spent with any customer who walks through the door. But, as we know so well, bricks-and-mortar jewelers can't compete with the internet on price, right?
In some cases, no, they can't, since the internet jewelers run off business models are built around minimizing overhead, and, as a result, working to razor-thin merging.
However, Persin & Robbins are moving with the times, and they recognize that the only arena in which the online vendors can truly get one-up on the bricks-and-mortar businesses located across the country is by undercutting them on the price of their diamonds.
Their solution? To price their diamonds to compete with the online jewelers, while still offering the same incredible level of service that the online jewelers can't match them on.
We're not saying that you were still looking for a reason to shop in-store. It's not hard to see the irredeemable pitfalls to shopping for something as unique, high-value, and important as a diamond ring – but, more importantly, it's not hard to see the major benefits to shopping from a store like Persin & Robbin, either.
Sure, it's convenient to be able to make the entire purchase from your computer – but what's convenient about receiving the ring and feeling less than 100% sure about it? What's convenient about having to mail it back, go through customer service, and wait for a solution?
Stores like Persin & Robbin are more than master jewelers; they're masters at working with their customers, and making the entire experience run smooth from start to finish.
Our Summary
Chicago is a great place to buy an engagement ring. We've written about the city's Diamond District (known locally as Jeweler's Row) in the past, but the truth is that there is a lot more to Chicago than Wabash – and the many stores crammed into it – alone. Persin & Robbin is an excellent example of one of the longstanding, highly regarded gems of the city, and we would happily recommend it to any reader shopping in the area, and looking for a business manned by trustworthy, skilled, and passionate people.
One of the biggest concerns most shoppers have when they start getting serious about finding an engagement ring is that they're going to walk into a jewelry store with no direction, and no idea how to turn their vague ideas into something real.
It's understandable that it's so common to feel this way, but a good jeweler will banish those thoughts before the doorbell has even stopped ringing. A store like Persin & Robbin isn't there to churn through customers, and to rack up sales like a grocery store each and every day – and that's one of the areas where we think a lot of the bigger chain stores can't match local businesses like this one when it comes to service and the customer experience.
Instead, a store like Persin & Robbin is there to extract information – even if it's limited. They're there to spark your imagination, and to work through the finer details until you know you've made the perfect choice. Specializing in one-of-a-kind designs, Persin & Robbins are exactly the sort of store any newcomer to the diamond world will want to track down.
Sure, we're not big proponents of the designer brands, but we were very impressed by everything else that Persin & Robbin are offering to their customers, and recommend it highly to anyone looking for an engagement ring in Chicago.