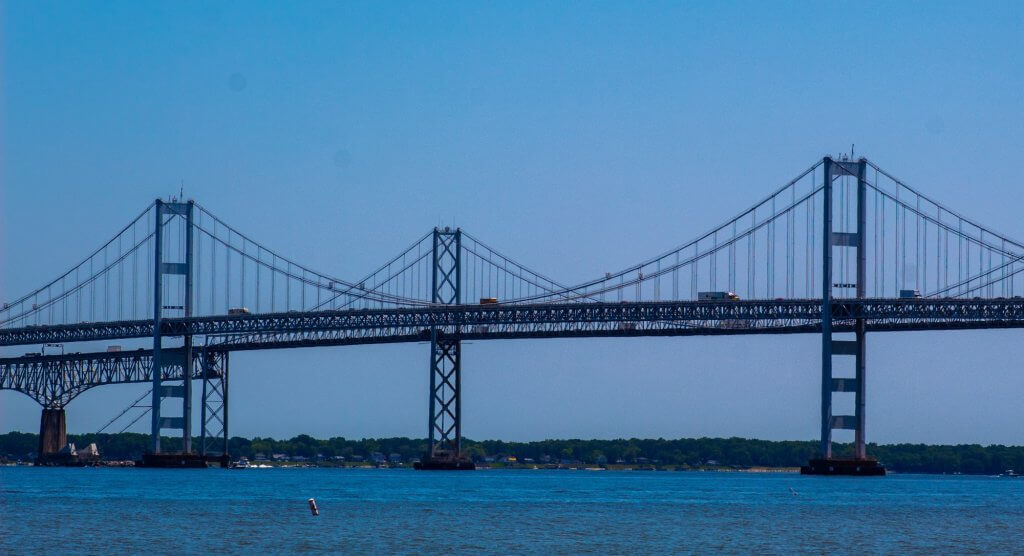 The East Coast is filled with incredible jewelry stores – some of which have been mainstays of their local community for decades. They have seen generations of couples through some of the most important moments of their lives together, and, as a result, hold some incredible significance for the people who call the East Coast home.
We consider ourselves fans of the traditional American jeweler for that exact reason. Whether you're in Maryland or California, Alaska, or Hawaii, it's warming to think of how many people pass by even the smallest, family-run jewelry stores and instantly think of some of the most magical moments of their lives.
When it comes to Smyth Jewelers, the story is exactly the same – although we imagine that, given their size and significance in Maryland, an even larger number of couples get a nostalgic smile on their face when they're passing down York Road in Timonium, where Smyth Jewelers' flagship store is located – and that's not even counting the people passing down Towne Centre Boulevard in Annapolis, or Resort Road in Ellicott City.
In operation for more than a century, and now regarded as 'Where Maryland gets engaged', Smyth Jewelers has a rich history – and an enticing selection for anyone looking to make one of the most important purchases of their life.
Our rating: four stars
The positives: one of Maryland's oldest and most popular destinations for bridal jewelry, with a wide selection of GIA graded diamonds, and exquisite ring choices.
The negatives: not quite as 'cozy' as some of the other local jewelers we've reviewed, although their level of customer care is still right up there.
The Brand
Established in 1914, the store has passed through three generations of the Smyth family. In that time, it has grown beyond its flagship store and into two additional locations across Maryland – a veritable success within the community. It's a direct result of its success – and the high level of service it provides to shoppers – that the store has come to be regarded as the destination for starry-eyed shoppers looking to bag the perfect engagement ring or bridal set, and there's no denying quite how strong an accolade that really is.
As a result of their longevity – and strong business acumen – Smyth Jewelers have formed many valuable relationships with their suppliers and, as a result, are able to ensure a high standard for their customers.
The brand enjoys a pretty unique position within its community. Unlike many other family-run jewelers, it's attained a level of prominence that, across Maryland, makes it as recognizable a name as some of the larger, nationwide jewelry stores. But, at the same time, unlike those larger chains, it retains an undaunting, personable atmosphere much more on a par with the smaller family-run jewelers.
They stock a wide array of designer pieces, but their own Smyth Jewelers collection is a definitive draw for shoppers: a combination of classic elegance and modern flair, it's certainly worth a long, leisurely browse when you want to start gathering your ideas.
And, as an added bonus for anyone who has to squeeze their consultation into their lunch hour to avoid rousing suspicion from their partner, Smyth Jewelers also promise freshly baked cookies every day…
The Experience
Smyth Jewelers stores are considerably larger than what you'd expect from your typical family-run jeweler – particularly their flagship store in Timonium, which you can't miss thanks to the larger than life diamond ring leaning up against its awning. It's clear just standing on the street outside any one of Smyth Jewelers' locations that this is an established, highly professional establishment, and we imagine plenty of shoppers will feel at ease with this jeweler.
Still, despite the showiness of their exteriors, Smyth Jewelers have maintained that highly personal approach to customers that we so highly value in a bricks-and-mortar store. Even their website makes it clear that they're there to educate, and to assist, rather than simply presenting shoppers with an array of options and leaving them to make up their mind.
It was also good to see that Smyth Jewelers focus on GIA and AGS certified diamonds only. Of all the gemological labs, these two stand out as the most reliably by far – although we'd always steer readers towards GIA, if they have the choice. Diamonds graded by either of these labs offer the strongest guarantee of quality to the shopper.
They offer an extensive array of diamonds, including a number of shapes that, in our experience, don't prove popular for bridal jewelry anymore. Still, buyers won't face a shortage of choice when it comes to the classic Round Brilliants, Ovals, Emeralds, and Pears, either.
These days, they also offer virtual consultations, but we'd always urge our readers to book an in-person meeting as we don't feel picture and video is enough to base your decision upon.
One thing that makes the experience at Smyth Jewelers a little different to the experience you'd expect to find at one of the smaller jewelers is that they sell a pretty wide variety of items in store. Beyond the fine jewelry and watches, they also sell a variety of gifts and knickknacks which, depending on your expectations, might make the experience feel a little less special.
Smyth Jewelers Designs
Smyth Jewelers' own collection of engagement rings is indicative of a high level of quality, and with plenty of options for shoppers of a wide variety of tastes. It's not the biggest selection we've ever seen, but there's still a lot to spark your inspiration.
Plus, the store also has a master hand engraver to ensure a personal, finishing touch for your chosen piece.
The Cost
Like many of the other local, family-owned jewelry stores we've reviewed and visited in the past, Smyth Jewelers enjoys a comfortable middle ground between the really high-end brands, and the online vendors offering rock-bottom prices. This middle ground is what we also consider, in our experience, to be the ideal 'sweet spot' for shoppers, too: not too expensive, but also not so inexpensive that it's lacking in any of the quality or care that a shopper would expect from a purchase like this.
Smyth Jewelers' prices align with our expectations of a bricks-and-mortar jewelry store working to a high standard. And, thanks to their longstanding reputation, they stand by their ability to scour the diamond market in a way that keeps their costs low.
It would be easy to find a beautiful, quality ring – with a stunning diamond at the center – for a budget below $10,000, but the quality of their work really caters to any budget, and those with larger budgets could easily find their dream piece at Smyth Jewelers too.
That's one of the great things about shopping from a local jewelry store. You don't have to sacrifice the craftmanship or quality of designer pieces that are significantly more expensive, but you also don't have to sacrifice the expertise and guidance of a real jeweler for the sake of saving a little money online.
Smyth Jewelers is perhaps lacking a little of the 'finesse' of some of the other jewelry stores we've reviewed in the past. This is largely down to the sheer size of their flagship Timonium store, and the fact that it's not what many shoppers would expect when they picture themselves walking into a jewelry store for a personalized experience.
Our Summary
Smyth Jewelers probably isn't exactly what you'd expect from a local, family-run jewelry store. It doesn't quite fit the cookie cutter shape most of us imagine when we think of turning away from the big, nationwide brands. This isn't for any other reason than the fact that it's highly successful at what it offers to the Maryland community, and has long since outgrown those small beginnings.
There is, after all, a lot to like about Smyth Jewelers – and an opportunity to get the best of both worlds from them.
For more than a century, Smyth Jewelers has represented the place to go for so many couples in Maryland. Its label as the place where Maryland gets engaged has been earned through generations' worth of diligent work.
If you're looking for a very lowkey, small, quaint jewelry store, then Smyth Jewelers might not appeal as much as one of the smaller establishments we've reviewed. Their flagship store in particular is on a par with the first floor of a department store, and anyone feeling particularly daunted by the unfamiliar experience of buying an engagement ring might prefer somewhere a little 'cozier'. But, at the same time, keep in mind their ongoing dedication to offering every customer the time, attention, and help they need in coming to this all-important decision.
Smyth Jewelers is a central figure in Maryland, and has played a pivotal role in some of the most magical moments of countless couples' lives. It's a reputable establishment with some high standards to meet, and we're sure it's a strong choice for anyone ready to start their search for an engagement ring.