Key Takeaways
Your Private Jeweler of Lake Norman is a true gem for North Carolina residents.
Their store is intimate and welcoming, and, from their team, you can expect an incredibly high level of service appropriate for the purchase you're making.
Your Private Jeweler of Lake Norman was founded on a passion for every stage of the design and creation of fine jewelry, and that passion is clear to see in every piece they create.
With a strong choice of GIA certified diamonds, and a beautiful portfolio of custom pieces, Your Private Jeweler of Lake Norman is an ideal destination if you're based in the local area.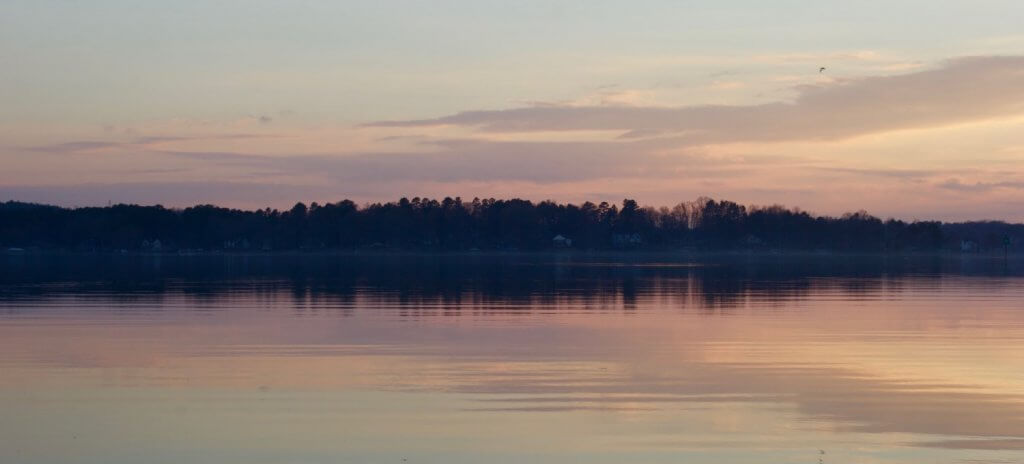 If you came to us and asked for our shortlist of places to find an engagement ring in Cornelius, North Carolina, then, whatever unique requirements you brought to the table, we're confident Your Private Jeweler of Lake Norman would be among the very highest on our list of recommendations.
A part of the heart and soul of the community for more than a quarter of a century, and backed by the expertise of a lifetime spend within the industry, Your Private Jeweler of LKN brings a heartwarming combination of the all-American friendly welcome, and the hard-earned expertise any first-time shopper needs if they're going to feel totally comfortable with the choice they take home with them.
So, if you're within driving distance of Lake Norman, consider this your formal introduction to Your Private Jeweler of LKN – and a friendly nudge in their direction. Read our thoughts on their unique approach to jeweling, below.
Our rating: five stars
The positives: a welcome store that comes highly regarded by the local community in Lake Norman, backed by the expertise and passion of the store's founder and master jeweler, Michael Malyszko.
The negatives: if you live outside of Cornelius, NC, then you'll want to set aside the better part of a day to make time for the round tip. Other than that, we're finding it difficult to criticize…
The Brand
The story behind Your Private Jeweler of Lake Norman starts long before the store first opened its doors to the people of North Carolina. It starts almost half a century ago, when Michael Malyszko first started to find his feet in the world of designing and creating fine jewelry. In fact, Michael's passion for the craft compelled him to put his plans for retirement on hold, and to continue to work on creating beautiful pieces for the shoppers of Lake Norman.
The entire store runs off Michael's own passion and sense of ambition – not to mention his commitment to strong service, and invaluable help for customers who walk through the door not knowing the first thing about diamonds. This is something that makes Your Private Jeweler of Lake Norman an unforgettable store – one that is driven not by sales or numbers, but by representing exactly what their customers need.
For shoppers who are feeling any sense of 'first timer' nerves about wandering into a jewelry store and preparing to make a major commitment on their own, a store like this one is the perfect antidote. We are very confident that, however you feel before the appointment, you'll feel right at home within You Private Jeweler of Lake Norman's store within moments of walking through that door.
The Diamonds
A diamond is a major investment, and the only way to get the most out of your money is to hold it, look it over, and experience it for real first. Sure, photography and video have come a long way when it comes to capturing the beauty and sparkle of a diamond digitally, but there's something that just can't be experienced until you're right there with it.
Your Private Jeweler of Lake Norman offers one hour slots for their diamond consultations, which is an excellent opportunity for you to talk everything through, and get personalized advice based on your budget and expectations.
But what about the diamonds themselves? And, as we would hope of a store like this, Your Private Jeweler of Lake Norman stocks an extensive selection of GIA graded diamonds. For customers – whether they know it or not – this is a major benefit, as it promises a level of consistency, fairness, and transparency that no other grading lab can offer.
For us, any jeweler that overlooks the superiority of the GIA's approach to grading diamond quality are doing their customers a disservice, since there will always be a risk that they are paying for quality that, in reality, isn't there.
Your Private Jeweler of Lake Norman's decision to focus on GIA certification signals a strong commitment to quality, and to their customers. It means you never have to second guess the information you've been given, and that you can make an informed decision with your jeweler, rather than wondering if you're working against a tide of sales tactics.
The Experience
Consultations at Your Private Jeweler of Lake Norman are by appointment only, but it's very simple to book a time slot through their website. As we mentioned above, you can arrange for a one hour slot to find your diamond, or a forty-five minute session to consult on the design of your engagement ring.
This is the part where your own ideas – ideas you didn't think it possible to pin down, or put into words – will start to take shape right there in front of you. You can talk about the ring, your partner's preferences and style, as well as practicalities like budget and, bit by bit, see your ideas taking shape on paper.
For more complex designs, Your Private Jeweler of Lake Norman also offers CAD (or Computer Aided Design) technology, which can be used to create a detailed, digital design for your ring. It's certainly not required in all instances, but it's a great resource for intricate concepts – or if you've decided to get an old gemstone mounted within a new setting.
Those who have spent any amount of time on WillYou.Net will be aware of the fact that we're big proponents of the experience you get from a jewelry store that has spent decades honing its craft, and this is a perfect example of what we're talking about. Rather than merely shopping from a selection of existing designs – something you'll get if you go online – you can talk it out, go through every detail (even the ones you haven't considered yet) and, perhaps most importantly of all, feel confident about your choice of diamond.
There are ways for shoppers to gain confidence when it comes to spotting great diamonds, like looking for eye cleanliness and interpreting the weight and depth percentages written in their reports, but there's always an important element that only an expert jeweler like Michael Malyszko or his team at Your Private Jeweler of Lake Norman can bring to the table.
The Cost
Since so many of Your Private Jeweler of Lake Norman's pieces are custom made, the price generally depends on the design, and, of course, the diamond you select to be mounted at its center. In general, however, the store's pricing is significantly more reasonable than some of the other jewelry stores that we have reviewed in the past, despite the fact that their level of service, expertise, and the craftmanship behind the pieces they create are genuine rivals to some of the world's most coveted brands.
You've probably heard already that the cheapest place to find an engagement ring is generally online. Keep in mind, however, that you're not just trying to find any old engagement ring – of which there are plenty online. You want to walk away with the ring – the ring of her dreams, daydreams, Pinterest boards and deepest desires – and, for that, you'll need to treat the entire process as more than a run-of-the-mill purchase.
That's why we always recommend buyers accept the (admittedly minor) premium attached to bricks-and-mortar jewelry stores, in spite of the fact that we're committed to offering education on how to find the most affordable diamond possible, whatever your budget.
Your Private Jeweler of Lake Norman also offers reasonable prices on their general repairs, and on appraisals, deep cleanings, polishes. That's unlikely to be a priority for you in the near future, but it's always great to know when the jewelry store you've purchased your ring from offers excellent aftercare services to their existing clientele.
Our Summary
We've run into this problem before. In our reviews, we can list every one of the attributes that makes a store like Your Private Jeweler of Lake Norman a standout choice, but there always seems to be some quality that we can't put into words. We take that to be a great sign, when it does happen – the best sign, even, as its indicative of a store that's got real heart, and a unique flair that can't be compared with anything else.
Your Private Jeweler of Lake Norman is one of those stores we love to find. From Michael's passion for design, quality, and customer service, to the pieces he and his team create, that undefinable quality is something that has to be seen and experienced to be believed.
For customers like you, finding a store than can offer what Your Private Jeweler of Lake Norman consistently offers, day after day and through the years, is a little like striking gold. It means that accessing that expertise and creativity at its source, rather than struggling to get by in a world that is, to newcomers, pretty overwhelming.
At WillYou.Net, when we were focusing our search on the Cornelius area, we felt like we'd struck gold with Your Private Jeweler of Lake Norman, and