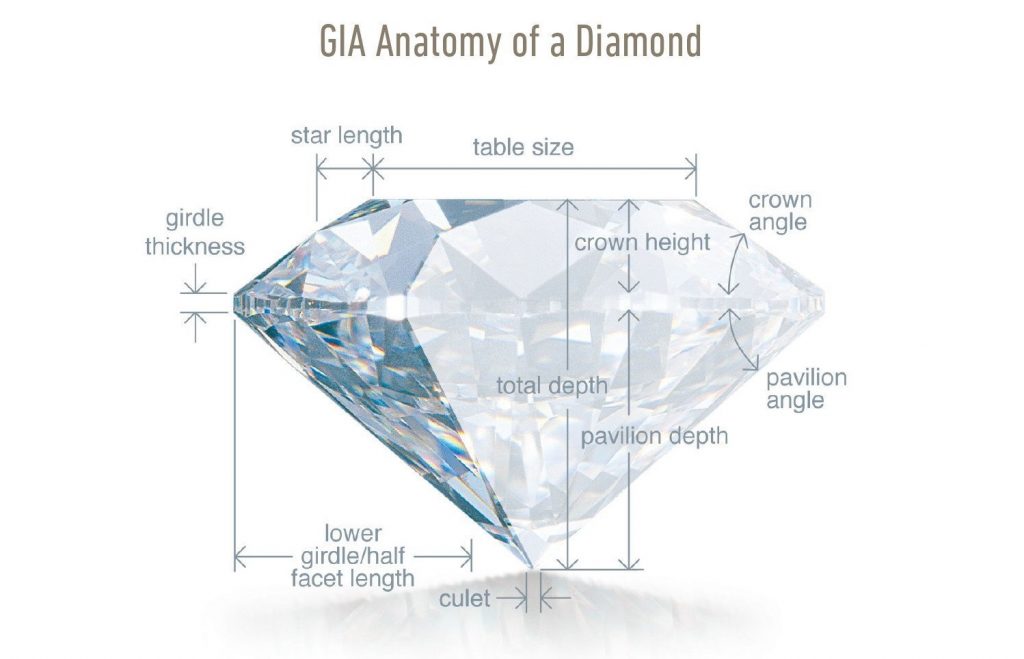 GG – Graduate Gemologist program by the GIA
One of the most prestigious qualifications in the industry, the GIA Graduate Gemologist program provides the comprehensive knowledge of diamonds and colored stones needed to succeed anywhere in the jewelry business. You will acquire technical expertise and practical skills to evaluate gemstones with the 4Cs (Color, Transparency, Cut, Carat Weight), International Diamond Grading System, and Colored Stone Grading System.
In the jewelry business, an internationally recognized GG (Graduate Gemologist) is educated as a comprehensive gemology specialist, including gem knowledge, grading/identification technology, business know-how, and ethics related to gem trading. This title is given to those who have mastered all aspects of gemology.
Although there is no national qualification for gemology in Japan, the internationally recognized qualification of GIA (GEMOLOGICAL INSTITUTE OF AMERICA) GG is awarded to a gemology specialist. By obtaining this GG Diploma (GIA Gemological Institute of America Certificate), you will be officially diamond certified and accepted as a professional not only in Japan but worldwide. The world-class education, confidence, and pride you'll gain from GIA are sure to enhance your life.
WHAT YOU WILL LEARN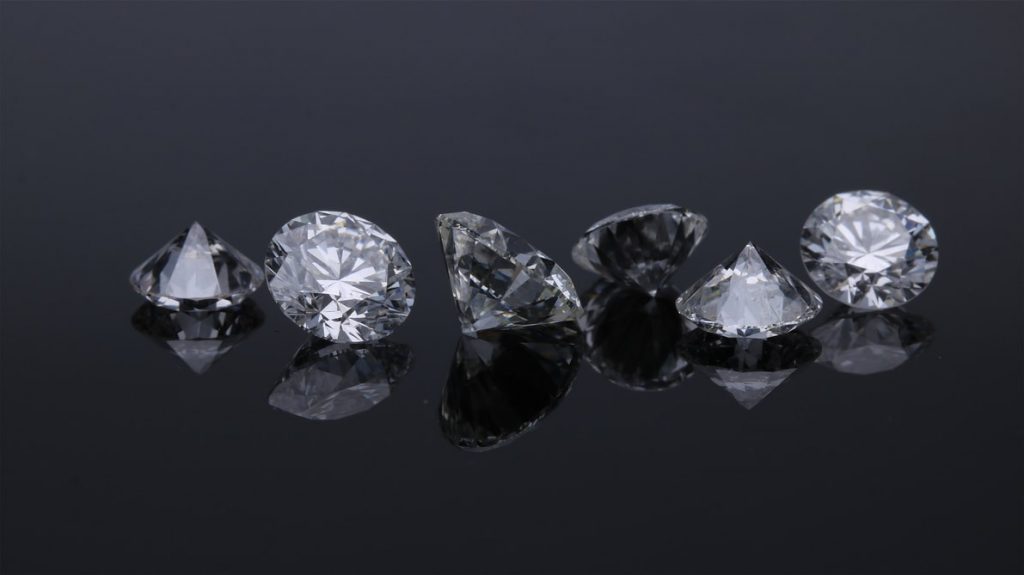 Experience the GIA International Diamond Grading System and 4Cs (color, clarity, cut, and carat weight)
Work with quality diamonds in the color range from D to Z
Build a knowledge base on colored bricks and the colored brick market.
Use Gem Equipment Effectively to Identify Gems
Classify using the GIA diamond colored stone grading system gemstones by quality
Identify the characteristics of gemstones, simulate them in treatments, and recognize when advanced testing is needed
Understand how gems are mined, enhanced, and traded
Recognize how the quality and rarity of color affect value
Determine how market factors affect the value of gems.
POSSIBLE PROFESSIONAL PATHWAYS
Auction House Jewelry Specialist
Real estate jewelry distributor
Inventory management specialist
Owner of a jewelry business
Research Laboratory Professional
GG FAQ's
Q: What kind of organization is GIA?
A: Established in the United States in 1931, GIA provides the world's most extensive gemology education in 10 countries (USA, Japan, South Korea, Taiwan, Hong Kong, Thailand, Italy, Russia, United Kingdom, India). GIA is also known for systematizing the 4Cs (carat, color, cut, clarity) of diamond grading. They offer various educational programs needed to do business in the jewelry industry, but only GIA JAPAN can grant you the internationally prestigious GG title along with diamond certification. From comprehensive learning of discrimination and grading techniques, distribution, marketing, history, etc., to improve your creative skills such as jewelry design, wax model production, and businesses such as jewelry display and pearl courses. GIA JAPAN also has correspondence courses you can choose to take, which are available immediately.
Q: How do I find materials from GIA's school?
A: There are no pamphlets for overseas branches, including GIA's school in Japan, so please contact the branch in the country you wish to attend directly.
Q: What is GG (Graduate Gemologist)?
A: This is a title given to those who have completed training as a comprehensive gemology specialist. Training includes acquiring gem knowledge, business know-how, grading/identification skills, and taking ethics courses. Japan does not have a national qualification for gem appraisal and discrimination, but an alternative qualification, which is also internationally recognized, is a GG gemologist. Some people generally call GG a "gem appraiser." Still, the GG program has assembled all the information required to successfully do business in the gem industry that does not fit within the "appraiser" frame.
Q: How long does it take to complete the GG program?
A: There are two acquisition methods. One is to go to school every day from Monday to Friday on a full-time basis and learn for approximately 6 months. The other is the correspondence course, which allows you to study freely and at your own pace within the deadline. It is possible to complete the course within 6 months, at the earliest, but 2 years is the standard course completion time. Also, a hybrid course is available in which the school will work together with you to manage and schedule time for you to study with your instructor. This will enable you to complete the course within a year.
Q: What are the benefits of acquiring GG?
A: The most significant advantage of acquiring GG is the wide range of gemological knowledge, quality evaluation of real diamonds and fake diamonds, and advanced expertise in discrimination you'll receive, along with academic backing for diamonds and other gems. This means that you can get the GG title that has gained tremendous trust from the jewelry industry not only in Japan but from around the world. Meaning, you can actually use your GG status for work such as purchasing, selling, identifying, and grading diamonds.
Q: What is the pass rate for GG?
A: The GG program's pass rate is about 80-90% or more for the full-time system and about 40% or more for the correspondence system. However, in the correspondence system, more than 70% of those who have completed the diamond course have graduated.
Q: When do you start distance learning?
A: Correspondence education can be started at any time. However, in the case of a hybrid program, the start time is fixed.
Q: Can I receive corrections online?
A: Since April 2000, corrections (other than exams and practical training for the GG Home Study Program) can be given and received online.
Q: Is there any difference in GG between a full-time system and a correspondence system?
A: Although there are differences in learning methods, the same textbooks will be used for studying, so the content to be learned and the title "GG" to be finally acquired will be the same.
Q: Is the school open on holidays for classes?
A: The residence program is closed on Saturdays, Sundays, and public holidays. Also, if you feel sick and need to rest, you can take 3 days for the Diamond Program, 5 days for the Colored Stone Program, and 3 days for the Design Wax Class, but there is no supplementary course for those days missed. For this reason, students are encouraged to take care of themselves so as not to fall behind.
Q: I don't have any equipment, do I need it?
A: In the case of a residence (full-time system), some equipment is included in the tuition fee, and all other equipment can be borrowed. The GG Home Study Program requires equipment for practical training like a diamond scale and diamond tester, for example. All you need for a diamond grading course is tweezers, a 10x magnifying glass, a cloth, and a brush with needles. For the gem identification course, please prepare tweezers, penlights, refractometers, polarizing devices, etc. If you do not have any of these, you can purchase or rent them at the GIA campus before starting training.
Q: What is involved when studying jewelry design?
A: It can be said that jewelry design is a means of communication. Typically, communication between jeweler and customer is done in written or oral letters and words. Still, for example, when requesting a third party (processing craftsman) to process the jewelry you want to make, representations might not be as accurate as a visual design. By drawing a design picture, you will be able to accurately convey your image to a third party.
Also, consider the case where a customer asks for custom-made jewelry. If you draw a design picture, it is relatively easy to make corrections while listening to the customer's requests. If you simply listen to the customer's verbal wishes and make changes to the jewelry directly without using design drawings to confirm, the customer might still not be satisfied with the finished product, meaning you'll have to put even more time and energy into remaking it.
In this class, you'll learn lessons such as how to draw lines, how to make motifs, how to color various gems and precious metals, how to draw three-sided drawings (design drawings of jewelry from three different directions), how to draw perspective drawings (three-dimensional drawings), etc. You will acquire the essential knowledge needed to become a designer.
Q: I want to study design, but I have no imagination at all. Can I still keep up with your studies?
A: There is no problem. All GIA courses are programmed so that even beginners can learn the basics to develop their creative skills with confidence.
Q: What is GIA (Accredited Jewelry Professional)?
A: The newly established GIA program consists of three courses: Jewelry Essential Course, Diamond Essential Course, and Colored Stone Essential Course. After completing all courses, GIA will award students with a GIA Accredited Jewelry Professional Diploma.
This course covers essential basic information for sales, such as jewelry terminology, history of jewelry, handling of jewelry, sales method, etc., so that jewelry can be professionally sold. The course is designed so that anyone, whether an experienced salesperson or a beginner, can learn the material in a short period of time. Participants in the GG program will also be eligible for the GIA title upon completing the Jewelry Essential Course.
Q: Can I have access to the textbooks?
A: You can browse the textbooks freely at any time during the classroom hours (Monday-Friday 9:30-17:00 but the school is closed on Sundays and public holidays).
Q: I don't know anything about jewelry, is that okay?
A: The GG program is designed so that even beginners can study with confidence. All you need is to be motivated.
Q: What is the gender ratio and main age group of the students?
A: Although it varies depending on the season, the male-female ratio is about 40% male to 60% female. The ages of GIA students vary anywhere between 18-60. The majority of students are those in their 20s and 30s.
Q: If I can't speak English, can I still study?
A: GIA Japan offers a Japanese translation of all the course material. Lectures will also be given in Japanese.
Q: How much is it necessary to come directly to the classroom when taking the correspondence system from a distance?
A: In the case of the correspondence system, you will basically study the theory at home and need to be in the classroom for practical skills and exams. Also, you need to attend the "Open Course," which is a compulsory schooling system. In the case of the correspondence system, the progress will differ depending on the student. There is no way to say how many days you'll end up coming to the classroom, but you'll need to attend at least 6 times for the exam and 13 times for the open course. The average training time for diamond grading and gem identification courses is about 2 months. Due to GIA's curriculum's nature, it is necessary to actually see as many stones as possible, so the system is slightly different from other correspondence courses. The students need to manage their own schedule, including both the theory studied at home and the practical skills taught in the classroom.
Q: When should I apply?
A: Reception hours are Monday-Saturday 9:30-17:00 (GIA is closed on Sundays and on public holidays). You can apply directly in person on campus, but if you do so, let the school know in advance.
Q: How long before admission should I apply for a full-time class?
A: Recruitment will start when the schedule is announced in the admission guidelines. Please note that the reception will be closed as soon as the capacity is reached.
Q: Can I use an education loan?
A: Currently, the national education loan (Japan Finance Corporation) is available. It seems that it can be used at a low-interest rate. Please inquire for details.
Q: Can I study if I have poor eyesight?
A: There is no problem as long as it does not interfere with your daily life. If you have severe astigmatism, you can correct it with glasses.
Questions about life after graduation
Q: What kind of workplace and what kind of work do Japanese GG holders currently work in and do?
A: Currently, more than 40,000 GGs are active in various countries worldwide, and the number of domestic acquirers is more than 3,800 (as of 2010). More than half are engaged in the import and purchase of diamonds and other gems and the wholesale and sales fields. The extensive knowledge and experience gained here about gemstones has made a great contribution to the retail business and has earned customers' trust and popularity.
Q: What employment options will I have after graduation?
A: There is no doubt that the current employment environment is difficult, as you know. It seems that consumption has slightly increased compared to previous periods, but in general, it seems that the number of job offers hasn't. However, looking at GIA JAPAN's recruitment, the recent situation has been favorable, partly because the recruitment of human resources of each industry company has shifted to more emphasis on immediate work. GIA provides individual employment guidance based on the job vacancies received from each company. During your program and after graduation, the person in charge of employment will provide support tailored to each student.
Q: What kind of employment offers does GIA receive?
A: GIA is receiving job offers from various industry companies, mainly for those who have acquired GG. Basically, the GG program will allow you to do business in any area of ​​the jewelry industry. Major occupations include manufacturing, wholesale, retail, import/export, appraisal/identification, pawnshops, jewelry production, educational institutions, and shop owners. Also, actual work includes product management, sales management, product planning, sales, over-the-counter sales, operation/management, buyers, graders, sorters, identification work, teaching profession, etc., and jewelry designers, bench jewelers, etc.
Q: Do those with GG titles work around the world?
A: The GIA system, a diamond quality evaluation method, is widely known among diamond traders in the United States, Belgium, the United Kingdom, Israel, India, etc., which are the major diamond trading countries in the world. Businessmen with GG qualifications are actually active on the front lines, and their credibility is internationally renowned.
Q: Are there any age restrictions on men and women when getting a job?
A: It seems that the jewelry industry has a relatively open policy regarding age compared to other industries.
Q: Is there any curriculum for improving skills after graduation?
A: There are several courses you can take after graduation to continue improving your skills, such as the jewelry design course, pearl specialty course, and other courses focused on jewelry sales. Also, there is an alumni association ( AAJ ) for graduates. As part of its activities, the alumni association holds various seminars regularly, and you can listen to lectures by a wide variety of experts. Discussion meetings are held by alumni association members to solve problems that graduates have experienced at various companies and develop solutions. There is also a brush-up course using sample stones in the training room. GIA AAJ is highly recommended, not only for the reasons above but also to refresh and solidify the knowledge you may have forgotten in your busy days after graduation.
For companies considering hiring a GIA GG
GIA has produced many GG holders who have acquired jewelry appraisal and identification techniques, general knowledge useful for the jewelry business, and specialized jewelry design skills. These GG graduates have a high sense of purpose and will be responsible for the industry's future.
GIA accepts job applications from companies at any time, regardless of whether they are part-time, full-time, or contract positions. If you have an available position, please print out the job vacancies form, fill in the required items, and send it to GIA Japan by mail or fax.
If you decide to hire, please let GIA know. Students and graduates will contact the hiring manager directly.
GG Alumni are saying: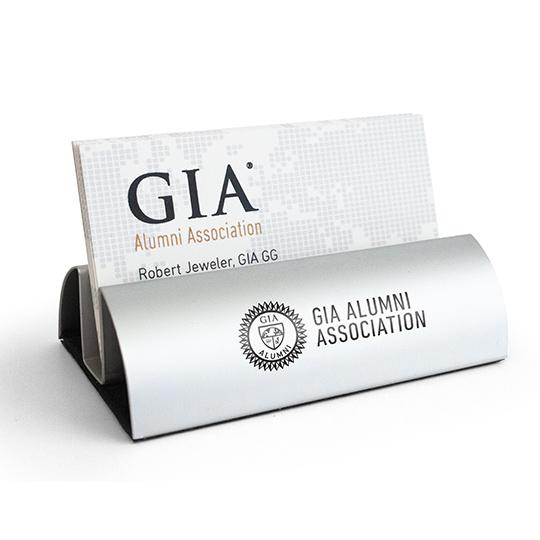 Ariga Ibuki GIA-GG
GG Home Study Program graduate
I wanted to handle jewelry like a work of art, so I aimed to get GG with the home study program, and it took me nine months to graduate. After I started the discrimination training, I went to class regardless of the weather and physical condition, even if I had only one hour. At first, I was worried because no one knew me, but as time went on, I gradually made friends. We encouraged each other and said, "Let's all pass by the end of this month," and exchanged information to help each other. During the exam, I remembered everything I had learned and felt like I was talking to the teacher. After graduating from school, I realized I had never been so focused on studying, and it was a diamond-like sparkling moment. I felt like I was shining.
Mayuko Wakui GIA-GG
Graduated from GG Residence Program
Product Department Precious Stone Procurement Section
When I first entered GIA JAPAN, I was worried about the many words I didn't understand and whether I could handle all the tasks, but the class about my favorite kind of jewelry was very interesting, and when I realized that, I enjoyed going to school every day.
I was especially absorbed in the practice of diamond grading and colored stone identification that I felt like time passed quickly. I was learning how to identify stones that I had never heard of before.
I still can't forget the joy of passing the 20-stone discrimination practical test and the GG final. Currently, I am engaged in diamond purchasing and grading work, and the detailed, generous advice of the teachers, along with the interaction with classmates of various ages and backgrounds, are often useful for my current job.
I would like to continue to do my best by making use of the knowledge acquired at GG.
Eriko Ishii GIA-GG: Jewelry Designer
GG Home Study Program Graduated
Jewelry Manufacturing (GIA New York)
"Why are the prices different even though they are the same red stone?" The older woman on the sales floor politely took out the ruby and showed me. "This is because it is very rare." The small heart-pounding event in front of that deep red color was the moment when I became interested in jewelry. I got a job, got married, and thought that I could work from home while raising children, so I went to GIA in my favorite field.
While gearing towards home study, I had an interview with Mr. Ronald Winston and exclaimed, "I'm aiming for GG now!". After graduating GG, I went on to manufacturing because I wanted to know the whole process of how the jeweler creates jewelry. At that time, there was only a GJ course at Santa Monica, so I studied abroad. I learned how to file, how to draw a design, WAX casting, and Ishidome.
After selling at a specialty store and gaining experience as a designer, I returned to Japan and became independent, producing and selling original jewelry. Then, I set up shop in the department store remodelling corner, created designs in front of the customer, and got to work. Every day I created pieces with my master craftsman.
I am grateful that I am qualified as a GG and that I am trusted by my customers. Many of the jobs allow me to provide my customers with joy, and I get to share in their happiness. We make each and every one of the pieces with the customer's desires in mind so that they'll be happy when they are delivered.
Naomi Suzuki GIA-GG: Carat of Colors
Graduated from GG Home Study Program
When I was at the crossroads of my life, stuck between "I want to do what I love" and "I want to do something that only I can do", I was fascinated when I looked through a microscope for the first time at diamonds, and took the plunge into the jewelry industry. It was difficult to proceed with work, home, and home study courses at the same time, but thanks to the detailed follow-up care of the teachers, I got GG five years later.
When I was working as a salesperson while dreaming of independence, inspired by the management of GG, whom I met at the AAJ seminar, I received a request from a new diamond seminar instructor prior to the opening of a new jewelry store in Ginza. Having continued to work from a familiar perspective, it was an opportunity to relearn. I was worried, but thanks to the new lab manual and the advice of the GIA JAPAN teachers, I was able to let that worry go.
Now, while focusing on the mental health of working people, we are pleased to remake your jewelry while comparing the color of jewelry with popular color therapy. It's been 14 years since I got GG, and the people who continue to support me are GIA JAPAN and the friends I met there. The knowledge I've gained with GIA JAPAN is indispensable.
Aya Ryo Ike: Jewelry designer
Graduated from the jewelry design class
For me, the main criterion a student should consider when choosing a school should be its reputability, meaning it needs to be a top, authoritative, internationally recognized program in whatever industry the student is heading into. No matter how talented I am, if I don't know how to put my abilities to use, I think my talents will die without blooming. I am a young person still taking the GG program and I still lack knowledge. However, after completing the jewelry design class, something has started to explode in me.
The "photographs" that were always moving in my head are now being realized. The ideas are endless, and I spend every day trying to make my dream of building a brand with "jewelry" that I designed a reality. Those who want jewelry to be made for them with the highest quality materials, technology, the magical spice of my design, and who see the light in my design are my greatest customers.
Originally, I just wanted to live my future life as a jewelry designer. I really wanted to be a world-class designer. For me, the exotic atmosphere fills my heart and it feeds on new creativity. The new creations of seasonal designers, such as the Paris Collection, remove the concept of "should be" from within me. It makes me feel like my imagination is infinite.
Now, like me, I'm about to be crushed between dreams and reality, but I'm full of itching and frustration, hoping that there is a place where those who have high aspirations can connect with each other. I think that the rough stones that should shine are still buried in the mountains. Rough stones, let's stand up without atrophy! The future can be changed by our own hands …
Hiroko Kimura GIA-GG: Jewelry designer
GG Residence program graduate/Jewelry design class graduate
My motto is, "There is nothing wasted in my experience so far." Until a few years ago, I was in a jewelry-free environment, but now I'm in the jewelry job I wanted. To reach this point, I have had various life experiences, met many people, made various life choices, and sought ways to bring out my charm. The most important thing was, "What can I enjoy and help others with?" This is because when you enjoy yourself and act, you can concentrate so much that you forget the time and feel a great sense of accomplishment. I've always loved making things, and I also like the mystery of gems. I was vaguely looking for something to be involved in connecting both of these, and I came across jewelry.
I was also able to acquire the knowledge of stones necessary for designing and producing jewelry at GIA Japan.
Both 'design/production' and 'knowledge of stone' are very complex, and I only learned the basics at school, so I have to study further. However, from being challenged by the time when I was an office worker, I now feel like making time and a spirit of inquiry within me. The way of working has changed from "increasing my salary" to "improving my ability, providing better pieces, and getting money." One day I would like to become a member who will liven up Osaka and Japan. And I think that there are many powerful people in various fields of the same industry and different industries in the world. I would like to continue to do my best while receiving good inspiration from those people.
Kazuki Ozawa GIA-GG,
GG Residence program graduate
I think that if you have the GIA pamphlet in your hands, you're probably thinking, "I want to get the best knowledge about jewelry." Of course, so did I. Originally engaged in the publishing industry, when I changed to the jewelry industry, which is a completely different industry, I really wanted to be able to fill in that blank.
The curriculum is a detailed one with practical content that cannot be digested with a half-hearted attitude. From the origin of each gem to its history and physical characteristics, one needs to have a professional who handles gems. You'll cover all of it with GIA GG.
However, the title of GG is worth more than just showing that you are a gem expert. GG is a world standard title. Being a GG also means that we can make friends across generations and nationalities who have a common ambition worldwide. Acquiring a GG means that you will be part of GIA's cultivated history. It should give you unwavering confidence and pride in living in the jewelry industry.
Bottom Line…
We strongly recommend taking part in the GIA GG Program. You won't regret it.