Key Takeaways
Luxury brands are a tempting option for anyone with the budget to shop from them, but they don't represent the wisest choice – even if you can afford one of their pieces.
Ultimately, it's about the beauty and significance of the ring – not the branding itself. It can be hard to turn down the opportunity to bring home that distinctive, revered packaging, but it'll wind up in a drawer somewhere. The ring is what everyone will see each day.
No one will be able to rival the level of care, time, and personal advice offered by an independent jeweler – an expert in their craft.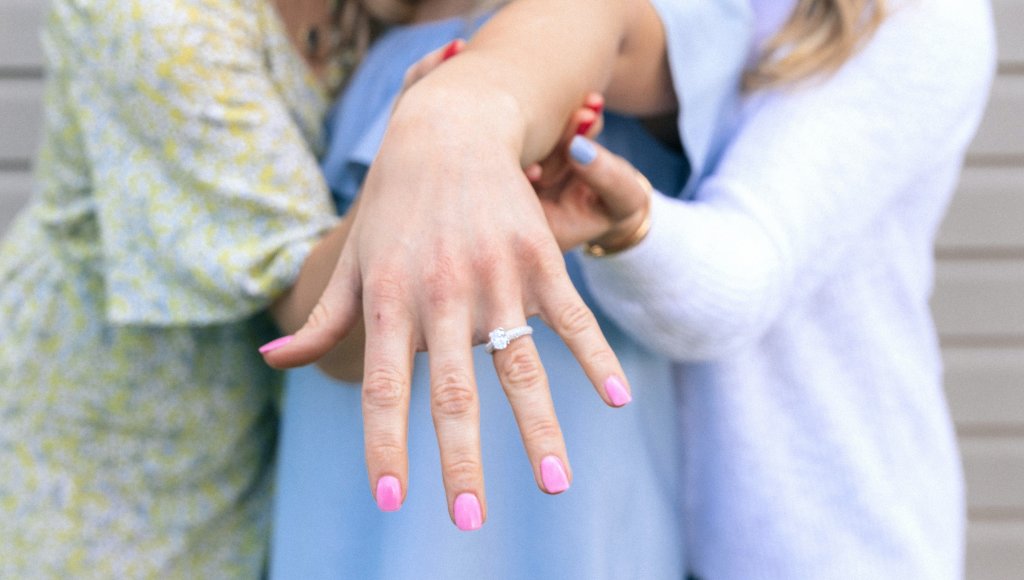 Even if you're a diehard romantic, there's no denying the fact that diamonds – or, more specifically, diamond engagement rings – are a pretty powerful show of status. And, while that's not all there is to them (after all, they're also a universally recognized sign of love and commitment), finding the very best our money can buy is definitely a priority when we start shopping around for the ring.
For one thing, our brides-to-be deserve the very best – a truly jaw dropping moment when the lid is lifted from the ring box and the light first hits that beautiful diamond.
For another, this is a major financial investment, and probably ranks in the top five most of us will ever make in our lives. It's only natural that we want that money to be spent wisely, and to know that the receiver will be getting the absolute best our budgets can buy.
This is where our minds inevitably go to the top brands. Whether you're considering the jewelers to the starts, or the longest-standing businesses in the industry, here's the lowdown on the best places to buy your engagement ring from.
What Are The Best Ring Brands?
In terms of prestige, Harry Winston, Cartier De Beers rank pretty highly. For those of us who are not flying high at the top of the VIP list, however, that same passion for craftsmanship and perfection is easily found in independent jewelers up and down the country.
Brands become popular because of a particular mix of quality, artistic flair, creativity and, of course, attention from notable figures and celebrities. Over the years, their prestige continues to grow, and they become coveted because of their name alone.
That's not to say this prestige is not deserved – some ring brands are true pioneers. De Beers, for instance, is widely regarded as the forerunner of the modern engagement ring. While they did not invent it, they began the narrative that continues to this day. Their combination of beautiful work and clever marketing is the reason you are feeling the pressure you feel to get this ring perfect – and they did it almost eighty years ago.
Similarly, the world-renowned brand Tiffany's owes part of its fame to the creation of a new setting, known as the Tiffany Setting, while both Cartier and Fred Leighton are mainstays of Hollywood movies featuring diamonds.
These brands have defined the world of engagement rings, but their status as 'the best' does not necessarily mean they're the best choice for you.
Which Jewelry Store is the Most Expensive?
The eponymous brand founded by Harry Winston, AKA the King of Diamonds, has seen some of the world's most famous diamonds pass through its doors.
Even if your knowledge of diamonds and fine jewelry is limited, chances are that you've heard of the Hope Diamond, which is arguably one of the world's most prominent colored diamonds. Weighing in at 45.52 carats (that's more than 44 carats larger than the average engagement ring, FYI), this diamond resided with Harry Winston for many years.
It comes as no surprise, then, that Harry Winston's legacy sits at the very top of the fine jewelry food chain, and represents one of the most expensive options for shoppers. Jennifer Lopez was presented a Harry Winston ring by Ben Affleck back in 2002. The ring was reported to have cost around $1.2 million – just in case you needed the value of this jeweler put into perspective.
Where do the Royal Family Get Their Wedding Rings?
Many royals' look to celebrate their ties to Wales by commissioning rings from Clogau, a Welsh jewelers who use gold from the region. Most recently, however, Prince Harry designed his ring for Meghan Markle at London-based jeweler's Cleave & Co.
The exclusive jewelry stores frequented by the royals may be unrealistic choices for the rest of us, but their creations continue to inspire new trends and styles within the wider world of fine jewelry. For instance, Meghan Markle's history-making ring further popularized the three stone ring setting around the world following the announcement of her engagement to Prince Harry.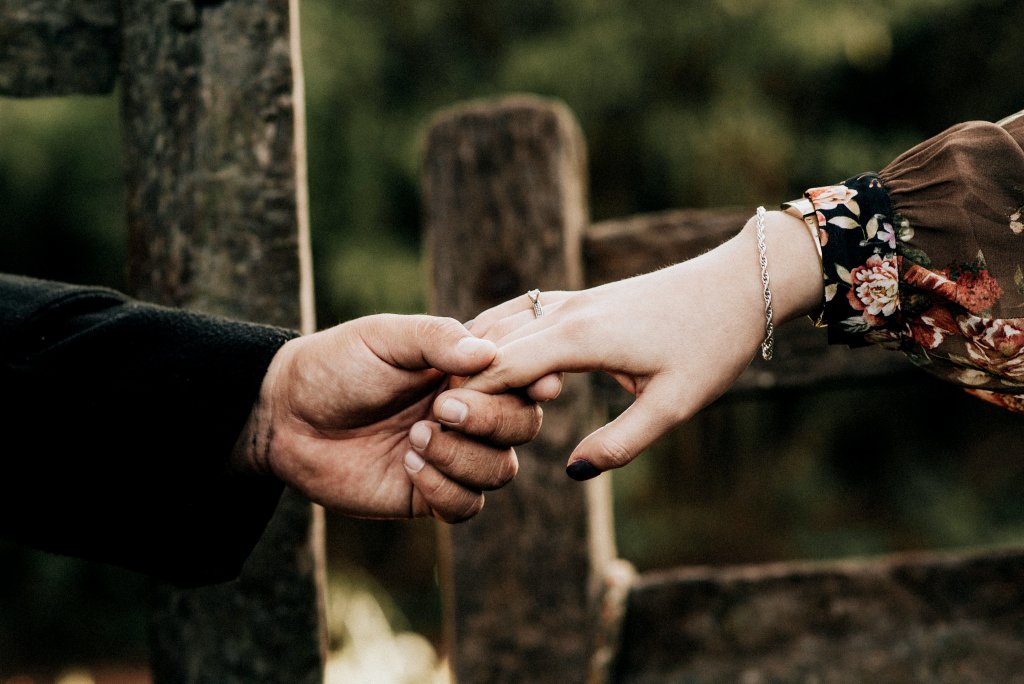 Does Brand of Engagement Ring Matter?
No, not when it's eating into a budget that could be put towards finding a better quality, larger diamond – and a more personal experience.
It would be much, much simpler if diamonds were priced based on one factor alone. If their prices were calculated according to, say, their weight (and nothing else), then working out how to spend your budget – and what sort of a diamond ring you could hope to get at your price point – would be much more straightforward.
As it is, however, two diamonds of the same weight be priced thousands of dollars – if no, in some cases, tens of thousands of dollars – apart, just as two diamonds of totally different sizes can cost similar amounts.
This is why it is important for you to develop your knowledge before you buy, and to focus on channeling as much of your budget as possible into finding a diamond that ticks as many of your boxes as possible.
If you're paying for a particular brand, you're investing a significant portion of your budget into that brand – a portion that does not go directly into the size and quality of your diamond, or even the quality of the completed ring, since independent jewelers are more than capable of meeting that same quality.
Is Designer Jewelry a Good Investment?
Yes, and no. Designer jewelry can grow in value over the decades, but, in the case of engagement rings, the emotional investment is far more important.
Designer brands use high quality diamonds and metals – just like independent jewelers – but these components don't always fetch as high a price on the resale market as they do first-hand.
Prestigious branding on a ring can make up for this shortfall, and afford a much higher price a few decades down the line, but it's pretty uncommon for anyone to want to part from their engagement ring, even after so many years.
To make the most of your investment, then, it's better to focus on what you can see and feel right now: a beautiful diamond, a stunning setting, and a wearer who wouldn't part from it for the world.
Why Choose an Independent Jeweler?
Instead of paying for a brand name – and the undeniable prestige that comes with it – you can put your money into more tangible aspects of the ring: the diamond, the design, and the time you spend perfecting it with your jeweler.
With all this talk of designer brands, coveted names, and history-making rings, it may seem counterintuitive for us to bring independent jewelers into the mix but, as we mentioned above, there are plenty of reasons to turn down a branded ring box in favor of someone a little more obscure.
One of the main reasons we are such proponents of local jewelers is the fact that, beyond the ring itself, you get a totally personalized experience. During your consultation, you can talk to the jeweler about your bride-to-be (maybe over a glass of champagne) and let them make their own suggestions until you both hit upon the right thing.
In the months that follow the engagement, you can return to the same jeweler for your wedding bands and, for years after that, head into the store for any deep cleans or check-ups your diamond ring might need.
With the larger brands, their time is torn between a much bigger clientele. While their excellent service is obviously a part of their prestige, it would be impossible for them to dedicate the same time to you – unless, of course, you're heading in with a celebrity-worthy budget.
The most attractive parts of a high-end brand – quality, care, authenticity, and skill – are all available at independent jewelers, even if the branding on the box is a little less well known.
Can I Trust a Jeweler?
Provided they hold a strong reputation in your local area, then you can trust them to care for your diamond, create a beautiful and durable setting, and to give you a fair and reasonable price.
This is where WillYou.Net can help. Our extensive network of jewelers reaches across the length and breadth of the US. We have personally worked with each one, meaning that we can be sure they work to a high standard for quality, and offer a highly personalized experience to their clients.
This personalized experience begins the moment you first step foot in the door, and continues far into your married life in order to ensure that your ring remains fit to last generations.
So, What Engagement Ring Brand Should you Pick?
A local, long-standing brand who charges for their skill and expertise, their creativity and ability to turn a vision into a stunning reality, rather than a name that comes with its own price tag.
While you might feel a little 'brought down' by all the information being thrown your way right now, the fact remains that buying an engagement ring is an incredible process. The journey you make from this point in time, to the moment you go down on one knee, is a great time to get to know yourself, your bride-to-be, and this new stage of your life.
Doing it with a jeweler who can invest all their time and skill into your search for the perfect ring for her is worth far more in the long run than a branded box or a small stamp inside the shank. Focus on investing into the current qualities of the ring, rather than the potential for a strong financial investment.