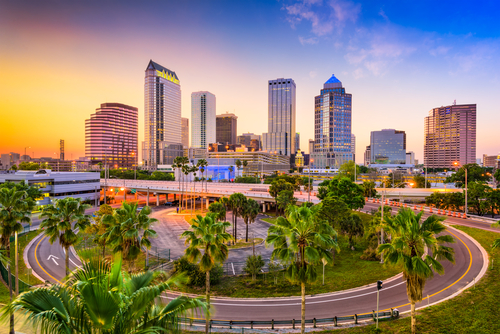 Gainesville, Florida, is home to the state's flagship university, the University of Florida, and has lots of options if you're looking for outdoor recreational activities. The local diamond jewelry stores in Gainesville, FL, are well known in the community and have a high reputation throughout the Sunshine State.
If you want to make sure you're getting the best of the best, we suggest finding a local diamond jeweler near you to work with. But your local diamond jeweler can also provide you with valuable information about anything related to engagements. We spoke to one of our local diamond jeweler partners and asked them the most important question of all: Where is the best place to propose in Gainesville, FL? Here's what they had to say:
Local Diamond Jeweler
"Govind and Sons Fine Jewelry suggests heading to the Kanapaha Botanical Gardens for the perfect proposal setting. Enjoy the exotic flora and fauna and head to the gazebo for a quiet moment together, where you can present your one-and-only with the diamond ring of her dreams." – Govind and Sons Fine Jewelry
Govind and Sons Fine Jewelry in Gainesville, FL, is a jewelry store that brings you a stellar diamond jewelry experience. They have been helping their customers find high-quality engagement rings for years, and their master jewelers create everything in-house, so you know you're getting the best service in the area.
3 Best Places to Propose in Gainesville, FL
1. Butterfly Rainforest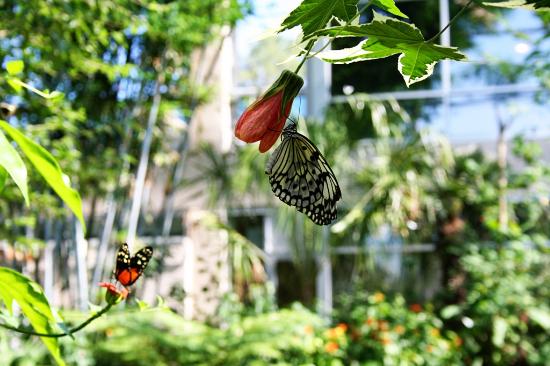 After finding your perfect diamond engagement ring at one of our local Gainesville, FL, jewelry stores, we suggest a proposal surrounded by hundreds of butterflies and birds at Butterfly Rainforest at the Florida Museum of Natural History, 3215 Hull Road SW 34th Street and, Hull Rd, Gainesville, FL, 4.2 miles (11-minute drive) from Gainesville, FL. The magical and romantic sanctuary will make her heart flutter.
2. Harn Museum of Art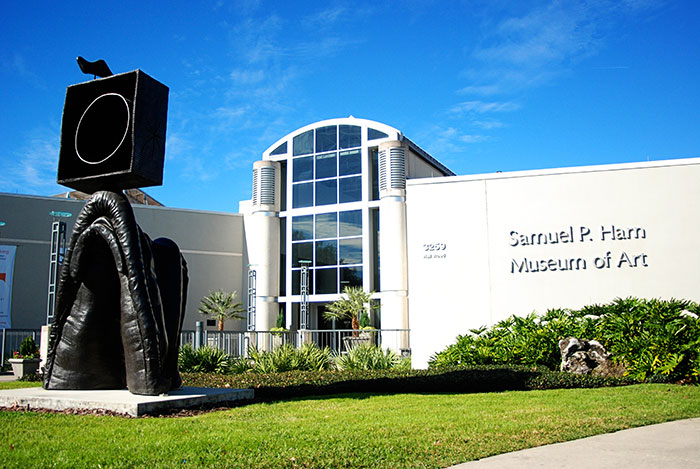 If you're looking for more of a cultural and artistic proposal location, you could visit the Harn Museum of Art, 3259 Hull Rd, Gainesville, FL, 4.2 miles (12-minute drive) from Gainesville, FL, where you'll find an extensive selection of incredible Asian and African pieces of art.
3. Swamp Head Brewery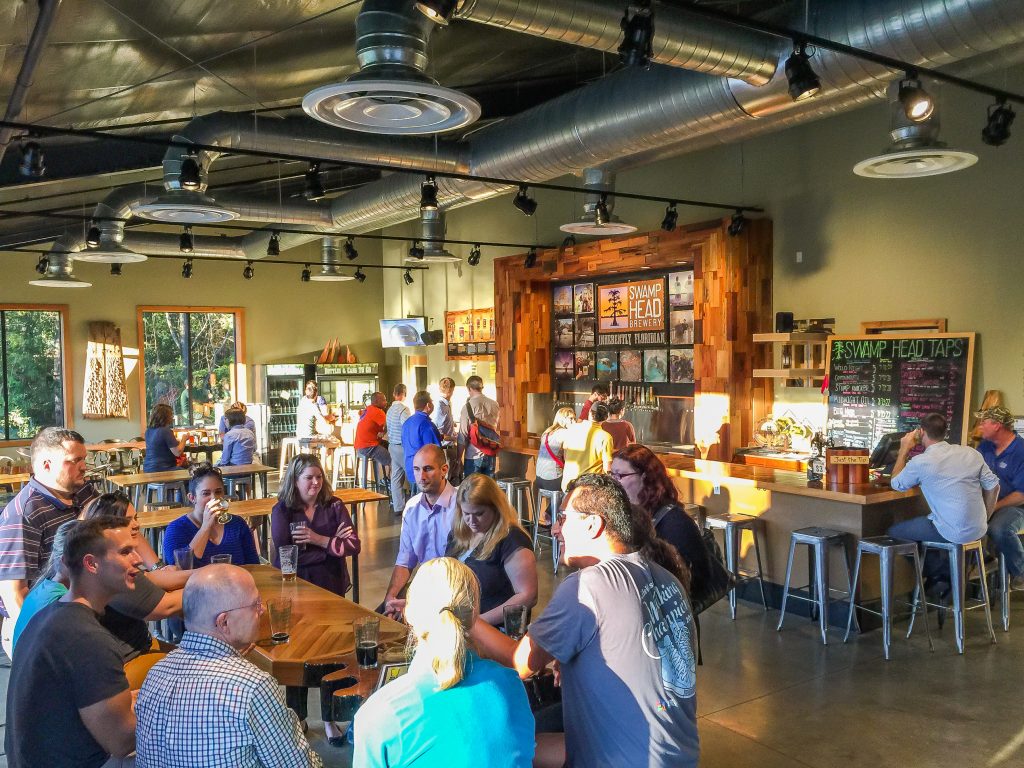 Of course, a laid back diamond ring reveal is just as recommended at our well-loved Swamp Head Brewery, located at 3650 SW 42 Ave, Gainesville, FL, 6.1 miles (13-minute drive) from Gainesville, FL. Indulge in some craft beer and (carefully!) get down on one knee to present your love with a Gainesville, Floridian diamond engagement ring.
Gainesville, FL, Love Story and Proposal : Charlie and Trey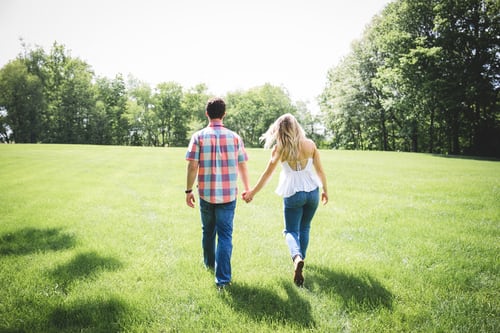 How They Met:
Charlie and Trey met when they were both studying at the University of Florida. During Charlie's last semester, she applied for a job at the campus gym. On her first day, Trey began showing her around for her training session and they couldn't help but enjoy themselves. They spent the rest of the semester secretly trying to schedule shifts with the other and both ended up working more than they had expected to, but it was worth it.
After graduating, both Charlie and Trey kept on their own respective paths. Charlie moved overseas to teach English in Thailand and Trey relocated to Alabama. While on a trip to Indonesia, Charlie met a group of British tourists. One of them claimed to know someone who also attended University of Florida and as luck would have it, it was Trey! Charlie felt compelled to get in touch with him despite the time that had passed. The two messaged back and forth a little bit but that quickly subsided.
The following year Charlie was back in Gainesville and returning to her old life. A few girls from her sorority had a tradition of attending a Gators football game every year. As she was getting ready for her fun-filled and long-anticipated girls' night, she received an unexpected text from Trey asking her if she was back in town. From that text on, they've been inseparable.
How They Asked:
The week before Thanksgiving, Charlie was helping her mother cook and prep for the holiday meal. In the late afternoon, Charlie's mom asked if Trey would want to pop by and have dinner after his shift. Charlie passed on the message to Trey and kept on chopping veggies.
When he arrived for dinner, he handed Charlie a card, and in it, the beginning clues to a surprise scavenger hunt! The prize for completing the quest was her anniversary gift, so Charlie was keen to get it done, fast! She ran around the house, finding clue after clue, flipping couches and squeezing her arms behind a flatscreen. Finally, she solved her last clue and discovered that Trey was taking her to Costa Rica! In one hour!
Thankfully, Trey had asked Charlie's sister to come to their apartment and pack her a bag hours prior. They hopped on a plane and quickly arrived at a stunning resort location. They ate lunch and went on an incredible horseback riding adventure along the beach all afternoon. Trey mentioned that they would have a relaxing evening and that the following night they'd have their anniversary dinner.
The following morning they were scheduled to have massages but just before they entered the spa, Trey said he had some bad news. He explained that they would have to change rooms after the spa treatment because when he booked the trip, the room he wanted wasn't available until now. Charlie didn't mind this slight inconvenience at all. After their massages, Trey came clean and said that there was no room booking mishap, he just wanted to upgrade them to a better suite: The Honeymoon Villa. Charlie responded with, "But isn't that bad luck?"
They spent the afternoon by the pool and before heading back to the room to get ready for dinner, Trey said he wanted to take a stroll by the beach and watch the sunset. On their walk, they stumbled upon a message in a bottle. Trey didn't have the best poker face so Charlie immediately understood what was happening and got extremely emotional. She read the note with tears streaming down her face, Trey got down on one knee, and Charlie said yes before he could even ask.
Bottom Line…
Choose the best place to propose in Gainesville, FL, and pop the question after finding a beautiful diamond ring with one of our local diamond jewelers on Willyou.net.