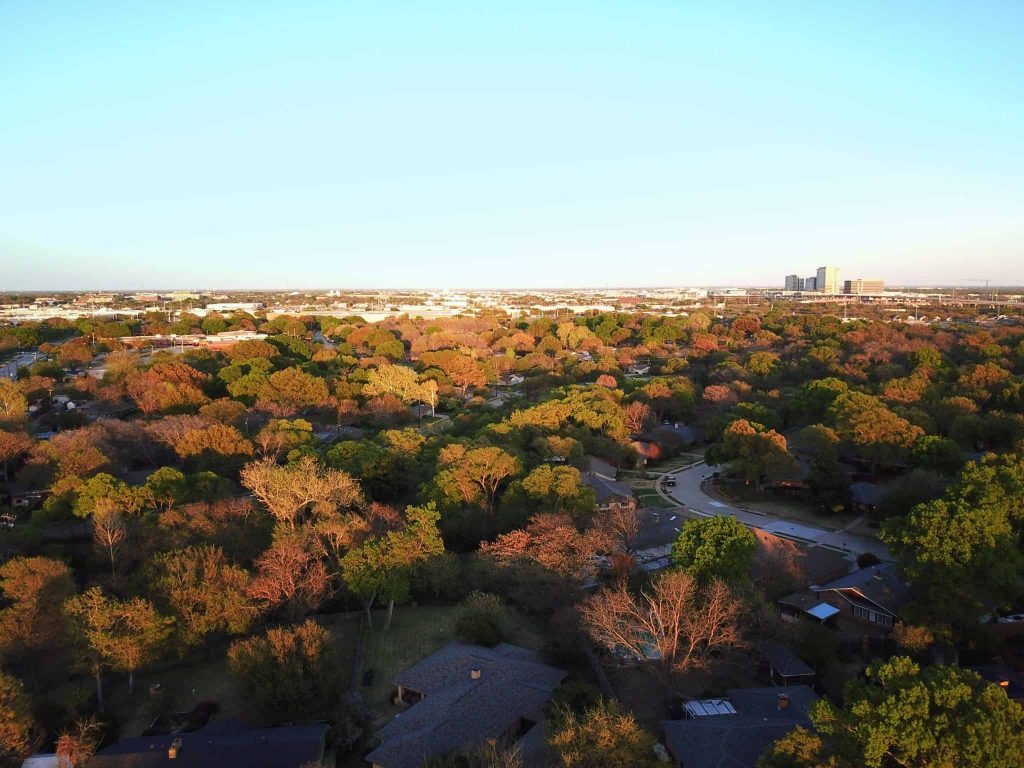 Plano is a city located in Texas just 20 miles north of Dallas that has grown from a small, quiet farming community to a city having a strong job market with a high quality of life. Its nickname and reputation of being "A great place to do business" is verified and well-deserved. Southfork Ranch, located Northeast of town, was made famous as the setting for the popular TV series "Dallas." With lots of fine diamond jewelry stores in Plano, TX, our local residents and visiting tourists who are ready to tie the knot have a wide selection of diamond engagement rings to choose from.
Just because you begin to imagine spending eternity with your partner does not automatically mean that you know everything there is to know about diamonds. The world of diamond engagement rings is vast, with hundreds of options to explore. Your job is to refine what you think she wants based on suggestions you receive from her directly or from your secret agent collaborations with her friends or family. Even if you think you know what you're doing and which way she's leaning, the decision-making process can get tedious, and you'll want help.
That's when you go to a local diamond jeweler in Plano, TX, and get their expert opinion. A trusted and professional diamond jeweler can answer all of your diamond-related questions and provide you with information you would not otherwise have access to. Their knowledge and years of personal experience with couples are invaluable, so use it to your advantage. You can be sure that you are getting the best value and security you definitely won't get from an online jewelry store.
Another big part of working closely with your local jeweler is having access to their clients' proposal stories. Jewelers like to share ideas not only on diamond designs but also on possible locations for proposals. They even have creative and romantic ideas to present you with for your proposal. We spoke to some of our local jeweler partners to see engagement locations in or around Plano, TX. This is what they had to share:
Local Diamond Jewelers
"The Arboretum and Botanical Garden is the best place to propose in our area of Plano, Texas. The gardens are stunning, with some of nature's best offerings in Texas. They offer special wedding and engagement events – perfect for a couple looking to get engaged." – Adore Bijoux Jewelers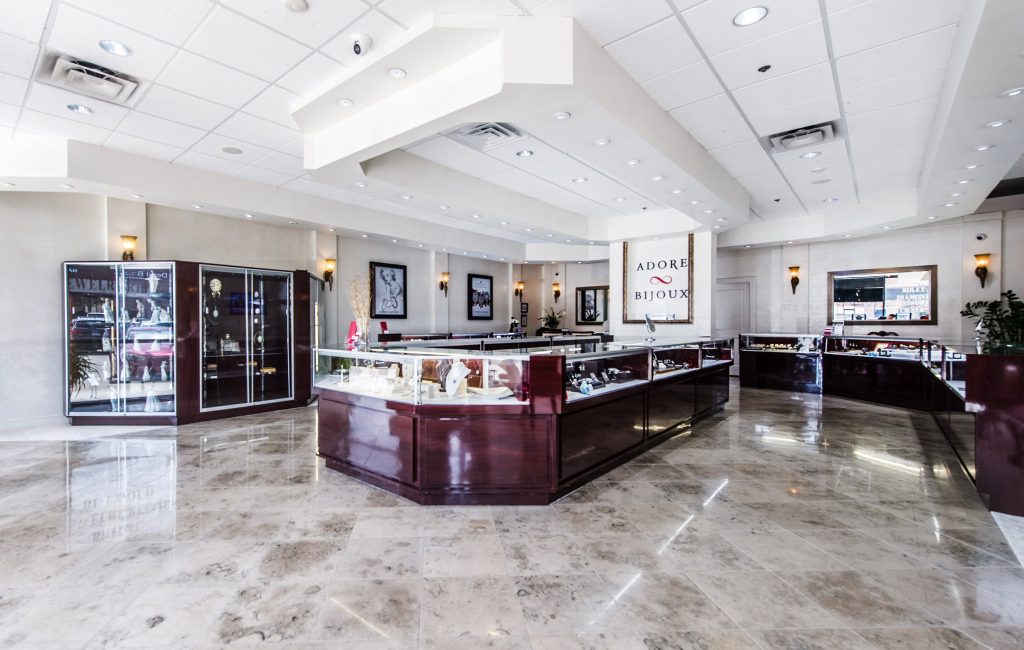 Adore Bijoux Jewelers is a family-owned and operated jewelry boutique in Plano, Texas, with over 25 years of experience in the jewelry industry. The Hoang family has a passion for fine jewelry and diamond engagement rings, which they bring to every piece in the store. They provide their customers with the top diamond rings, precious gemstones and diamonds in the area.
We met with the store's manager, Chau Hoang, and asked: What is the most memorable proposal story you heard from a Plano, TX customer?
"One of our customers was planning on proposing in Cuba while on vacation with his then-girlfriend. He knew he wanted to propose by the ocean, but had no idea where to begin. Our staff helped him find the spot to propose, on google map. And it worked!" – Chau H
What is the Best Place to Propose in Plano, TX?
Oak Point Park and Nature Preserve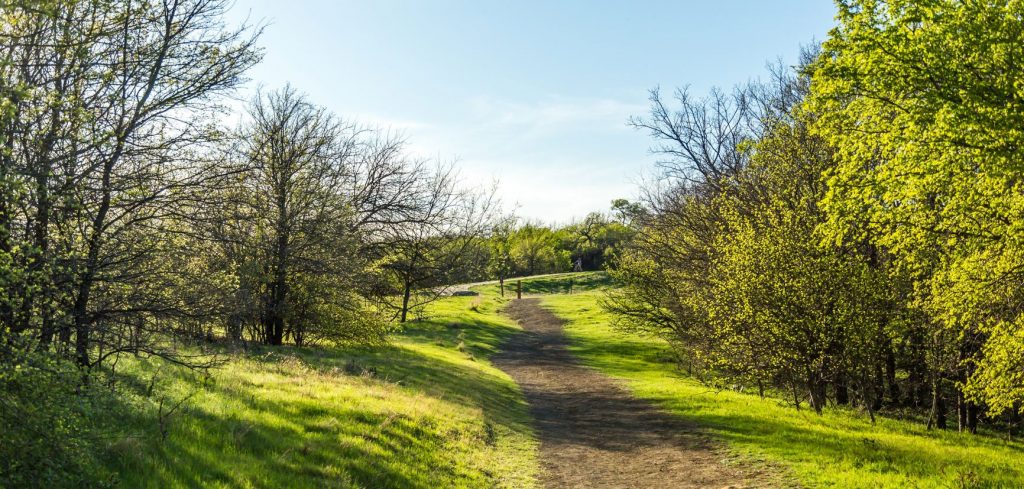 If you ask us, the perfect place to propose in Plano (say that ten times, fast!) is at Oak Point Park and Nature Preserve 5901 Los Rios Blvd, Plano, TX 75074, 3.8 miles (8- minute drive) from Plano, TX, our city's largest and most impressive park. Open for kayaking, canoeing, and stand up paddleboarding, the 800-acre park also features a combined 13 miles of concrete and soft-surface trails, ideal for a quiet moment of connection for you to pop the big question and present your stunning diamond engagement ring.
Our obsession with celebrity status and pop-culture means that we're very tuned into what goes on in the lives of the rich and the famous. However, just because reality TV stars get sent hundreds of roses on a random Wednesday 'just because', doesn't necessarily mean the average American can afford those luxuries. And that's ok! Your diamond ring reveal will be just as special as any extravagantly displayed proposal because you're sharing your feelings of love and commitment with your partner. Nothing is more intimate.
That's why we encourage diamond engagement ring purchasers to think about what kind of proposal might speak to them and, with that, which location. You could plan for a proposal at a sports stadium if watching sports is your shared pastime. You might consider playing a sport together and integrating a proposal mid-game. If she loves the theater you can take her to see a play and maybe try speaking to the staff there beforehand to plan something on stage after the cast take their bows at curtain call. If you're not quite sure, Oak Point Park and Nature Preserve is the perfect spot. The romance and intimacy that come from being outdoors together will surely make her dreams come true.
Bottom Line…
Log onto Willyou.net for the chance to find her dream ring by getting matched with your local diamond Plano, TX, jeweler today!