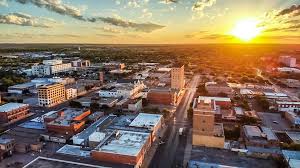 San Angelo, with just over 100,000 residents, is located on the Concho River in the Lone Star State. It is referred to as Angelo, the Concho City, the Pearl of the Conchos, and the Oasis of West Texas, and is home to Angelo State University. The city is well-known for its 1860s U.S. army post called the Fort Concho National Historic Landmark, The Concho River Walk, and for being the nation's largest auction spot for both types of livestock. With plenty of options for fine diamond jewelry stores in San Angelo, TX, we invite you to come and say 'Howdy' if you're on the hunt for a sparkling engagement ring.
If you are looking for the diamond engagement ring of her dreams, it is doubtful that you will find everything you are looking for online. The internet is a great place to start, but to get the security you need when making a major investment, like buying an engagement ring, you will want to personally find a local diamond jeweler in San Angelo, TX. A trusted, experienced, and professional jeweler can answer all your questions and help you choose from a wide range of diamonds and find a ring. If you stick to the computer in hopes of making things faster and easier, chances are you will run into some trouble later on. You need to be able to touch and feel your ring instead of relying on a computer-based image and fancy website to really know what you're getting. Most importantly, your local diamond jeweler can really take your precise wants and needs into account, which online stores simply cannot.
Local jewelers can also help you in your search for a romantic place to propose. After working with so many upcoming weddings, they have gathered a great deal of information related not necessarily to diamonds alone but to engagements, in general. They always have the latest on where the most romantic proposal spots are and clever new ways of popping the question. We spoke to one of our local jeweler partners to get their thoughts on how and where the best place to get engaged might be in San Angelo, TX. Here's the scoop:
Local Diamond Jeweler
"Legend Jewelers highly suggests visiting any of the local family ranches for the perfect San Angelo, TX, proposal. With lots of space and wildlife, the ranch is the right choice for a Texas ranger to profess his love for his woman. Come to Legend Jewelers to choose or design her dream diamond engagement ring and then head to the ranch to pop the question." – Legend Jewelers
Legend Jewelers, in San Angelo, TX, started as a fairly small store in 1996. Since then, the business has grown into Concho Valley's number one jeweler, specializing in unique diamond engagement rings. Legend Jewelers is known for its tradition of excellence in the craft of fine jewelry making and gemology.
We met with the store's manager, Hector Vega, and asked: What is the most memorable proposal story you heard from a San Angelo, TX customer?
"At Legend Jewelers, we love hearing about our customers' outrageous or romantic engagement moments, but our favorite diamond ring reveal has got to be the one that happened in our very own San Angelo store. A lovely man wanted to upgrade his wife's engagement ring for their 35th wedding anniversary. He arranged for the store to be decorated, floor to ceiling, with streamers and balloons, not to mention bottles of her favorite champagne! Customers who had popped in thought we were having a holiday party! He then went for a stroll with his wife and mentioned to her that since they were in the neighborhood, it would be nice to visit the jeweler who had designed her diamond engagement ring 35 years prior. Boy, was she shocked to learn that our store celebration was for her. 'Hubby, dearest' presented her with her new and improved ring and she just about fell over. Love it." – Hector V
What is the Best Place to Propose in San Antonio, TX?
International Waterlily Collection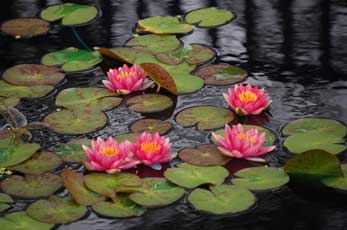 When looking for a local Concho City proposal location, consider showering her with lily love and affection at International Waterlily Collection, 2 S Park St, San Angelo, TX 76901, 1.1 miles (4-minute drive) from San Angelo, TX, a most romantic engagement spot. Or better yet, take a stroll down Concho Riverwalk, San Angelo, TX 76903, 1.2 miles (3-minute drive) from San Angelo, TX, and connect by the calm and peaceful waters before your diamond ring reveal.
San Angelo, TX, Love Story and Proposal: Kirsty and Ron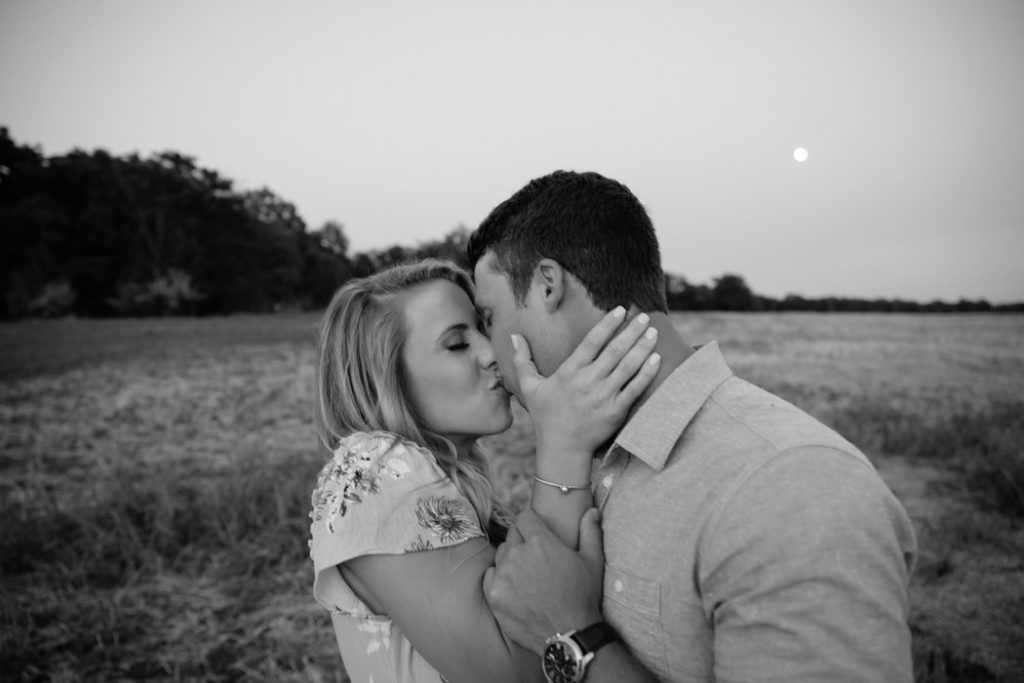 How They Met:
Kirsty and Ron met while they were in middle school in San Angelo TX. They sat close to each other in their science class. Kirsty claims that although they were young, she knew from the second she first saw him, that he was special. They became friends, hung out with the same group of students and attended the same high school.
They would always talk during classes and play games that they would pass on notes. They both played on a couple of sports teams but would find time to spend together during lunch. They took the bus home together daily and quickly became best friends.
Throughout their first couple of years of high school, everyone assumed they were dating, and when asked, they would both reply, "No! That's my best friend!". Kirsty realized that she did, in fact, wish they were dating but never wanted to ruin the friendship. One day after school, Ron asked if Kirsty would wait and meet him after practice. She was surprised to see him, very nervous, and hear him ask if he could kiss her. It immediately began to rain, and from that moment on, everything changed.
How They Asked:
The day of my Kirsty's college graduation, her parents had a party in their backyard with all their close friends and family. A moment before they were about to cut her graduation cake, he took the knife out of her hands, moved her over a few steps, and got down on one knee. She immediately understood what was happening and started laughing through tears. He pulled out the most beautiful diamond engagement ring that he had made at a local diamond jeweler in San Angelo, TX, and put it on her finger. It was meant to be.
Bottom Line…
With enough southern charm, she's bound to say yes before you even ask! Log onto Willyou.net and find your local diamond jeweler today in San Angelo, TX.