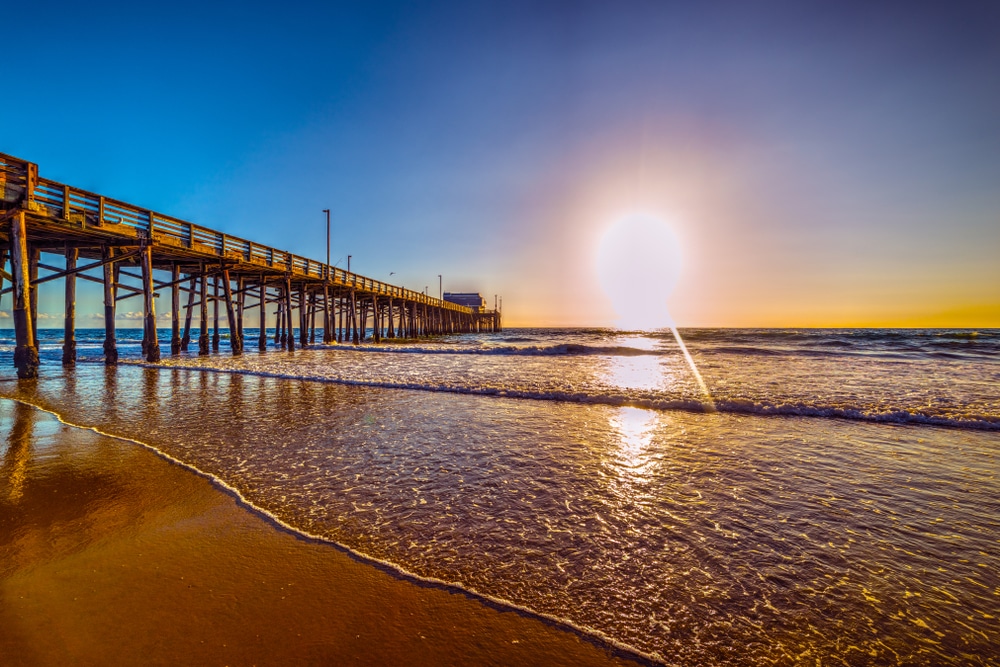 Offering a laid-back, coastal feel, Newport Beach, CA, is, hands down, one of the best places to reside in or visit, here in The Golden State. With lots of sandy beaches to discover, Newport Beach also offers its locals and visiting tourists the best jewelry stores around. After finding your perfect diamond engagement ring at a local diamond jeweler in Newport Beach, CA, you could ask your local diamond jeweler for their personal input on the best place to propose in the area.
We trust our local diamond jeweler partners to give the highest-quality service when helping people find their dream diamond engagement ring, but they can also provide customers with other useful info. Anything related to engagements, be it flower arrangements, live music, or party planning, your local diamond jeweler from Newport Beach, CA, will be filled with helpful hints on where to go and who to talk to.
For example, Jules Jewels is located in Newport Beach, CA, and since 1995 they have been a premier jeweler in the Orange County area. They specialize in unique diamond engagement rings, including sizing, engraving and any maintenance or repairs needed throughout your ring's lifetime. When we asked them about the best place to propose, here's what they had to say:
"Location, location, location! Much like real estate, when it comes to the proposal, the location you chose to get engaged is going to be a huge factor in what kind of experience it's going to be. Luckily for you, living in The OC means you have access to some of the most gorgeous beaches around. At Jules Jewels, we are continually in awe of our customer's elaborate ways to celebrate their love through their proposals. That being said, there's a soft spot in our hearts for couples who get engaged on the beach. If you have a photo of yourself popping the question and getting down on one knee in the sand, we'd love to see it! Any one of Newport's sun kissed beaches is an excellent choice to get down on one knee, whether it be a dreamy sunset or a sunny midday picnic (or even a sunrise surf for the more adventurous!)". – Jules Jewels
Newport Beach, CA, Love Story and Proposal : Lindsay and Craig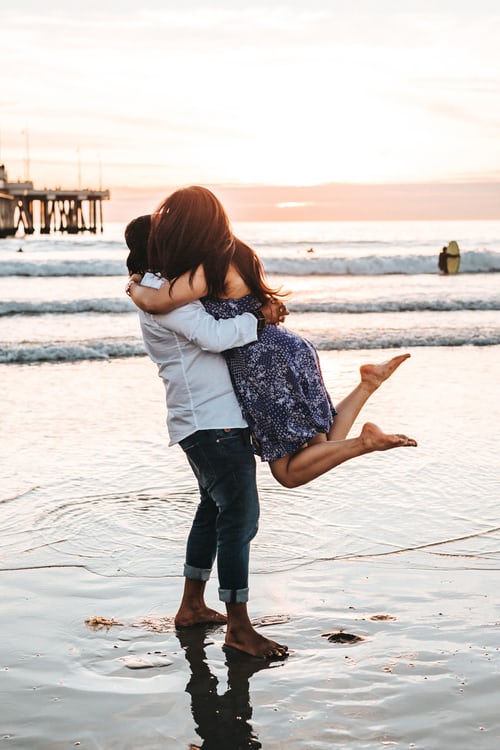 How They Met:
Lindsay met Craig through a mutual friend who connected with Craig on a business trip after college. After spending time with him in a larger group of friends, the mutual friend was dead set on setting the two up for a date. Lindsay decided to do some light stalking on Instagram before agreeing to being set-up. She commented on a couple of his posts, liked a few pics, and he sent her a message asking for her number.
Lindsay was surprised when after a month of sending him her digits, she still hadn't heard from him. After he texted, and they set up a first date, her hopes were high. Unfortunately, the date was disappointing with lots of awkward silences that were so uncomfortable that neither reached out to the other for a month. Lindsay made the next move and invited Craig to a football game. He was in.
How They Asked:
While on a trip with family in Newport Beach, CA, Lindsay's Dad and Craig decided to take everyone to a fancy dinner. Lindsay, under the impression that the dinner was in honor of her mom's birthday, brought a gift and a beautiful card to the restaurant, in addition to arranging for balloons to arrive. The whole family walked along the beach back to the resort, with Lindsay and Craig leading the way home.
Taking no notice that they had been left alone, with the rest of the family lingering back to give them space, Craig stopped and took Lindsay's hands in his own. He shared with her how he felt like he'd never had a better friend, and that he wanted to make her happy for the rest of their lives. He got down on one knee and pulled out a sparkling diamond engagement ring from a local diamond jewelry store in Newport Beach, CA, and asked her to marry him.
Luckily, the rest of the family were primed and ready to get this all on camera from a safe distance. With Newport's beautiful coastline in the background, Lindsay and Craig have the most romantic proposal pictures to keep forever, reminding them of that magical moment when everything changed. Newport Beach, CA, is the place to be to get down on one knee.
2 Best Places to Propose in Newport Beach, CA
1. The Wedge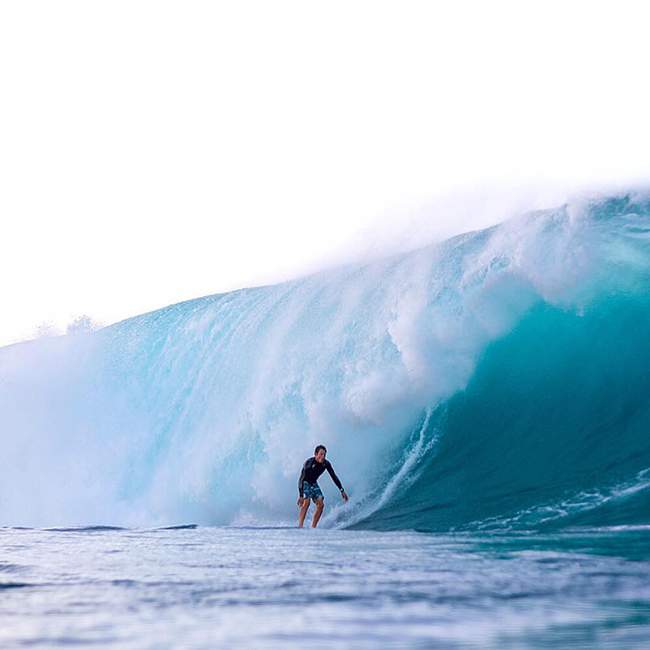 Take your bride-to-be to see some of the best surfers catching 30-foot waves at The Wedge, Newport Beach, CA 92661, 3.6 miles (9-minute drive) from Newport Beach. From afar, the small colorful surfers look peaceful as they gracefully weave in and out of the white foam, but in reality, their adrenaline is pumping, keeping their focus sharp. This spot is ideal for you to ask your love if she'll have you as her husband, and together, you can promise to fearlessly face life's challenges – head on – just like the California surfers.
The Wedge is an internationally renowned wave located just outside Los Angeles. One of the most challenging rides on the West Coast, the Wedge welcomes thousands of visiting surfers each year who try to conquer the behemoth water wall and live to tell the tale. If you're an experienced surfer or want to enjoy the California surfing scene, this is the perfect place to propose to your 'Surfer Girl'.
The Wedge merges the essential elements of a classic beach break, a volatile point break, and a crushing shore break. To make matters worse, there's always a tricky backwash that can propel you up into the sky. Needless-to-say, only highly experienced surfers should brave the 30-foot adrenaline-pumping monster. Many injuries have been incurred by intermediate-level surfers who weren't prepared to tackle the water beast, but if you're down to try, remember to always avoid going right, stay away from the jetty, respect the locals, and wait your turn. And of course, if you're planning to propose at The Wedge, make sure you keep your diamond engagement ring from Newport Beach, CA, in a safer place than your swim trunks!
2. Balboa Pier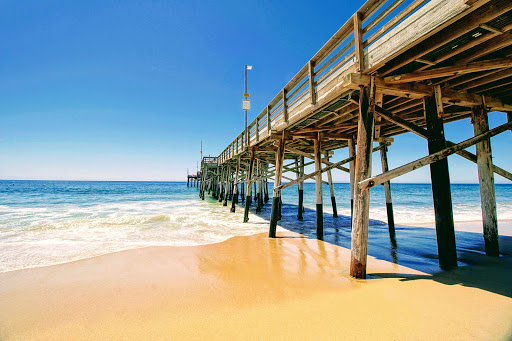 Another romantic proposal location option is featured in many films. After you've spent the day at the Wedge, keep heading north along the water's edge and have some fun with your diamond ring-reveal at Balboa Pier, 1 Balboa Pier, Newport Beach, CA 92661, 2.5 miles (5-minute drive) from Newport Beach, CA. Stroll down the boardwalk, cast your fishing rod into the water, then propose after dining at one of the many fine oceanfront restaurants.
Bottom Line…
Newport Beach, CA, is a gorgeous place to propose to your sweetheart with a quintessentially laid-back, Californian vibe. Log onto Willyou.net to get connected to your local diamond jeweler and begin the exciting process of finding or custom-making her dream ring today!