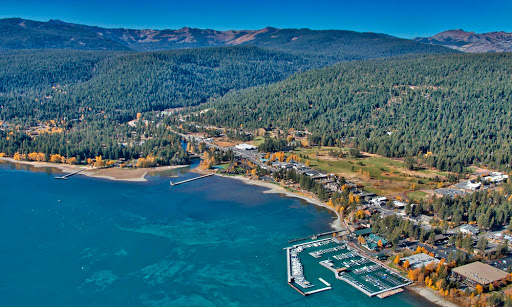 In Tahoe City, CA, you have your choice of several fine jewelry stores to find your dream diamond engagement ring.
When shopping for a diamond engagement ring, you'll be hard-pressed to find security and value solely online. You'll probably want to connect with a local diamond jeweler in Tahoe City, CA, and work with them to gain assurance from their valuable diamond expertise. There are simply too many options out there these days and if you go online, you're likely to get lost. A real, live, local diamond jeweler will be able to walk you through all of your choices and what's more, they'll be able to explain to you why one diamond might be better than another. They can describe, in detail, the pros and cons of different diamond settings. Most importantly, they can take your wants and needs into real consideration, which a computer screen or website simply can't.
Jewelers can also come in handy when searching for a romantic place to pop the question. They're always in the know on the best spots to propose in the city. After working with and speaking to so many engaged couples, they've even picked up some inventive ideas on how to pop the question. We spoke to one of our local jeweler partners to get their ideas on how and where the best place to propose in Tahoe City, CA, might be. Here's what they had to say:
Local Diamond Jeweler
"At Bluestone Jewelry, we'd say there's no better place to propose than in Lake Tahoe itself! We may be a little bit biased, but truly, there is no place more beautiful than surrounded by majestic mountains in the exquisite waters of the famous lake. Present the love of your life with a dazzling diamond engagement ring in Lake Tahoe." – Bluestone Jewelry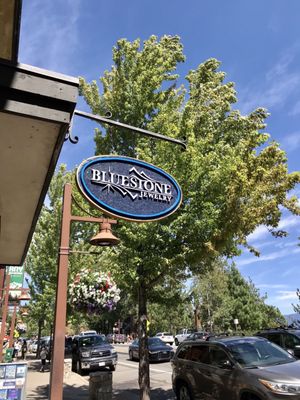 At Bluestone Jewelry, their top jewelers are one of Tahoe City, California's most trusted jewelers. Selling the highest quality diamonds, gems, and engagement rings, their local master jewelers work in-house in an impressive workshop to transform any engagement ring into the ring of your dreams.
We spoke to the store's manager, Marc Bigelow, and asked: What is the most memorable proposal story you heard from a Tahoe City, CA, customer?
"At Bluestone Jewelry, we love hearing about our customers' romantic proposal stories. A particularly memorable image was of a couple who went kayaking and got engaged in the middle of our beautiful Lake Tahoe. California has lots of beautiful spots but we think they got it right- a brilliant diamond engagement ring presented in waters just as sparkling seems like perfection." – Marc B
What is the Best Place to Propose in Tahoe City, CA?
1. Hellman-Ehrman Mansion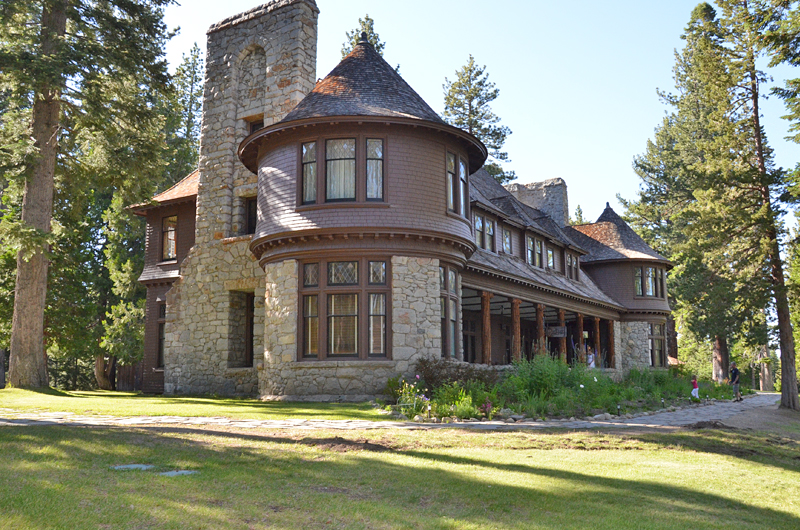 For a culturally immersive and meaningful proposal, head to Hellman-Ehrman Mansion, Highway 89 at Pine Street, Tahoe City, CA 96145, USA.
Walking around a museum or historic site together, taking in history and art, can be a very bonding experience. In addition to taking in all the information around you, you'll also both be subconsciously noticing each other. When anyone is focused on something or concentrating on learning, they're immediately more attractive, so your heart will be pumping, readying you for your big moment.
2. Eagle Falls Trail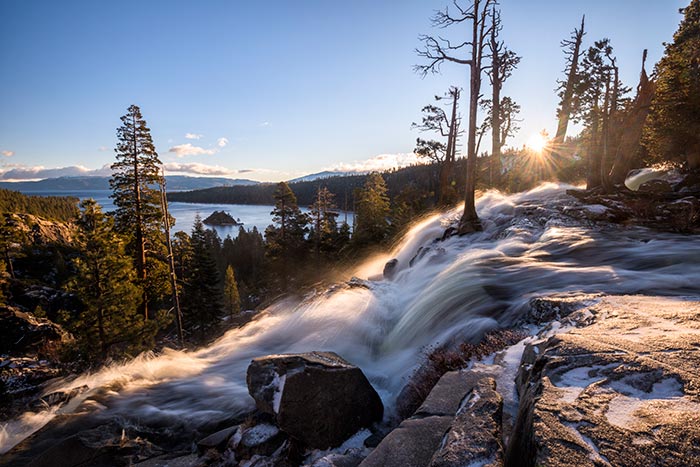 Or, if you'd like your big moment to be surrounded by nature while exploring the great outdoors, you might consider choosing Eagle Falls Trail, Highway 89, Tahoe City, CA 96150, USA.
Of course, everyone's goal is to come up with the most epic proposal of all time, but the truth is that anywhere you choose will take her breath away because that's the nature of proposals. They're grand gestures of love and commitment so, of course, they're going to feel important. Your job is to choose somewhere you think will suit both of you. It's best to pick a place she's mentioned wanting to go to or someplace you've already made a memory in. A place of importance to her could be where you had your first date. It's a sure bet that an outdoor proposal never goes wrong, so choose Eagle Falls Trail for your diamond ring reveal.
Having access to nature is one way of making her feel more connected to herself, her emotions, and you, in turn. No matter whether it's the fresh air, surrounded by the beauty of trees and plants, or a body of water that ripples peacefully, or an intense storm raging nearby, the great outdoors connect us with what really matters. Natural proposal spots are always popular because they're simply romantic, straightforward, and classic.
Bottom Line…
In Tahoe City, CA, any place you choose will make for the most memorable place and to ask the big Q. Log onto Willyou.net and find your local diamond jeweller in Tahoe City, CA, today.