Key Takeaways
Jewelry is, indisputably, one of the best gift ideas for anyone special in your life.
While there are plenty of different styles of jewelry out there, nothing screams 'special' quite like a diamond – or, if it's a very merry Christmas, a handful of diamonds.
As always, you're going to want to figure out how to get the most bang for your buck. A beautiful diamond doesn't need to score at the top of the GIA's grades for Clarity and Color – and, once you get used to that, you'll find it a lot easier to find something great at your budget.
Make sure you match their metal. Most people have a preference for yellow gold, silvery tones (white gold and platinum) or rose gold, so stick with what they've already got in their collection.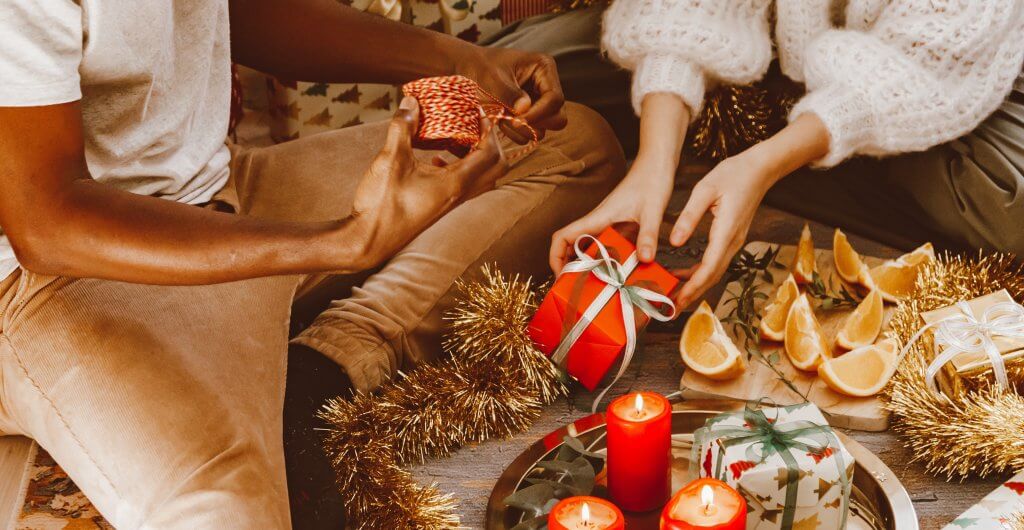 Somewhere between decking the halls and singing the yuletide carols – people still do those things, right? – you've got to find that special someone in your life a gift.
All too often, it turns out to be the case that the more important someone is to us, the harder it is to pin down the perfect present idea – but, as it has done for so many years, jewelry will always, always have your back. They say the best things come in the smallest packages, and we're pretty sure that's just a fact of life at this point.
Here's why…
The Big Question: Is Jewelry a Good Christmas Gift?
Yes a gift of, jewelry is an excellent choice, and offers plenty of options that can be tailored to suit your budget, what the receiver means to you and, similarly, what stage your relationship is at.
A piece of fine jewelry, whether a ring, necklace, bracelet, or pair of earrings, is something that can be cherished for years – or even generations – to come. Unlike clothes, with go out of style, or perfume, which is anyone's guess, jewelry takes on a sentimental value that will only continue to increase over the years.
Whether you're searching for the perfect gift for your wife, mother, or sister, here is some much needed inspiration…
Our Top Choices For Christmas
The common phrase is 'say it with diamonds' – and, provided you steer clear of the ring department, you don't need to worry about the diamond doing too much talking on your behalf.
The Chic Tennis Bracelet
For the wrist, we would recommend a tennis bracelet featuring a series of small Round Brilliant diamonds. Simple, versatile but not at all understated, the tennis bracelet is the 'Little Black Dress' of the fine jewelry world. The diamonds will follow the curve of her wrist and sparkle in a pretty mesmerizing sequence as she moves.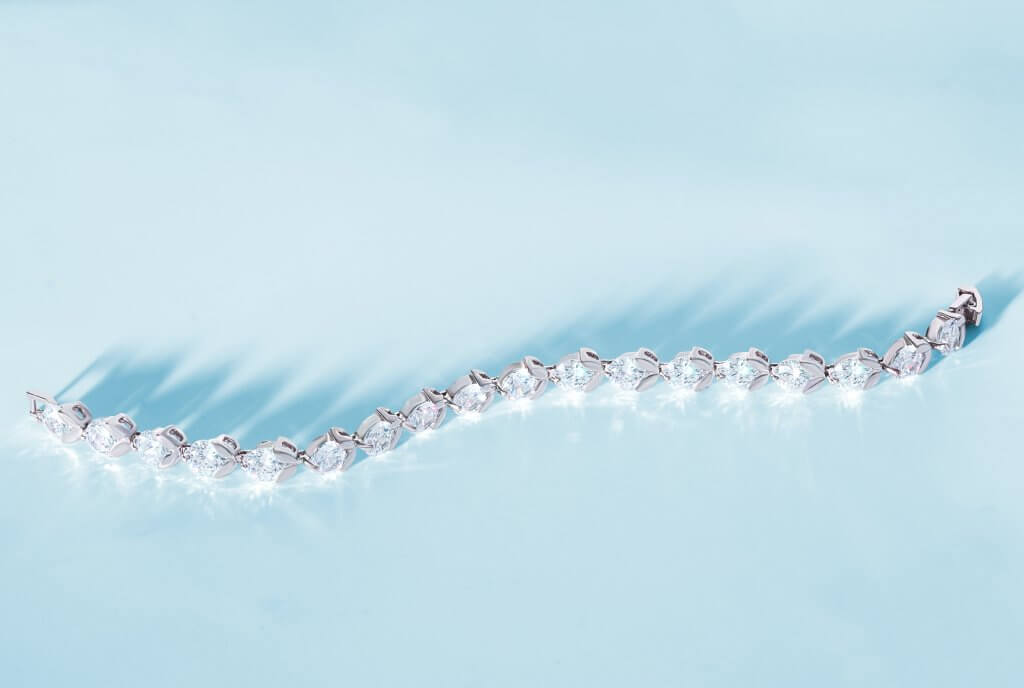 Diamond Earrings
If the tennis bracelet is the 'little black dress' of the jewelry world, then diamond earrings are the equivalent of Chanel No. 5. Irreplaceable, luxurious, and suitable for any occasion, even the simplest solitaire studs are going to take pride of place in her jewelry box for many years to come.
Again, the Round Brilliant is the obvious choice for its high degree of sparkle – and we'd never steer you away from that. For a modern re-telling of this classic piece of jewelry, however, consider Princess cut diamonds for their incredible sparkle and large face-up appearance.
The Solitaire Pendant
A single diamond is more than enough to win Christmas. While the Round Brilliant will generate the most sparkle, we'd also recommend considering some of the more unusual shapes for this piece, and saving the best until last (or, in other words, a potential engagement).
For something a little different, consider a Pear diamond pendant that will echo the dip of her collarbone. A simple diamond pendant is striking enough to be worn alone, but also minimalistic enough to be layered with other chains and pendants for a more bohemian vibe.
A Stacking Ring
Stacking rings are very simple, relatively plain bands of gold, sterling silver, or platinum, often featuring a small gemstone such as a diamond or birthstone. Not to be confused with any bridal jewelry, they're designed to add a little sparkle to any finger, and to sit comfortably alongside one another as her collection grows.
For this, you might consider a half-pavé or, alternatively, a twisted shank for something simple, yet special.
Dare We Say it…?
There's no getting around the fact that, across the US, Christmas represents one of the most popular times of the year to propose. Whether it's the roaring fires, the sparkling lights, the family gatherings or the sense of new beginnings, something about the month of December puts rings on fingers.
If your palms are starting to sweat, however, then here are some alternatives for your girlfriend…
What Kind of Jewelry Should I Get My Girlfriend for Christmas?
Depending on where you're at in your relationship, a necklace, bracelet, or earrings is a safe bet, and keeping it simple means you don't have to worry too much about messing up on the design. Here's what you need to consider:
Her Current Collection
Take a closer look at that necklace or ring she never takes off – or, when she's out the house, take a look in her jewelry box. Are you seeing a lot of gold, or more silver? This is your first major clue. Most women have a preference for yellow gold, rose gold, white gold or platinum and getting this part right is going to make everything much simpler.
Her Style
Have you ever seen her wearing a bracelet, or, if the answer is yes, does she tend to take them off within an hour of putting them on? Are her ears even pierced? Does she like dazzling, statement pieces, or something more subtle? Diamond jewelry can be dressed up or down accordingly – all you need to do is think her style through carefully.
Your Relationship
If it's early days, you're safest sticking to bracelets and necklaces, since they come in larger boxes and won't set her mind spinning the moment you add your gift to the tree. If, however, things are a lot more serious, then you might want to consider a promise ring – just keep in mind the power a ring box shaped gift will have, and consider talking it through with her first.
Quality
There's a massive amount of difference between jewelry bought at a chain store, and jewelry that's been designed and created by a real jeweler – and that difference is pretty obvious, even to the uninitiated.
Jewelers are experts in more than just engagement and wedding rings, and the difference in quality is more than worth the difference in price.
Don't be fooled into thinking that the big brand names are worth more simply because of their branding, either. In fact, you'll likely wind up paying a premium for the box, rather than the craftmanship behind it. Instead, use our Jewelry Store Locator to find a trusted jeweler in your area, ready to make this Christmas one to remember.