There is no 'perfect time' to buy a diamond ring, but there is no 'wrong time', either. Some jewelers will offer seasonal deals on settings or particular designs, but a good diamond is not likely to go on sale at any point in the year.
Key Takeaways
The best time to buy an engagement ring will be personal to you, since only you know when you and your finances are ready to take this big step forward.
While major holidays like Valentine's Day and Christmas represent some of the most popular times of the year to go down on one knee, the deals run during these highpoints aren't always as good as you might expect.
Sometimes, the quieter points in the year are the better option – not least of all because there's a good chance the jeweler will be able to offer you more time (and, potentially, a shorter turnaround time on the ring's creation).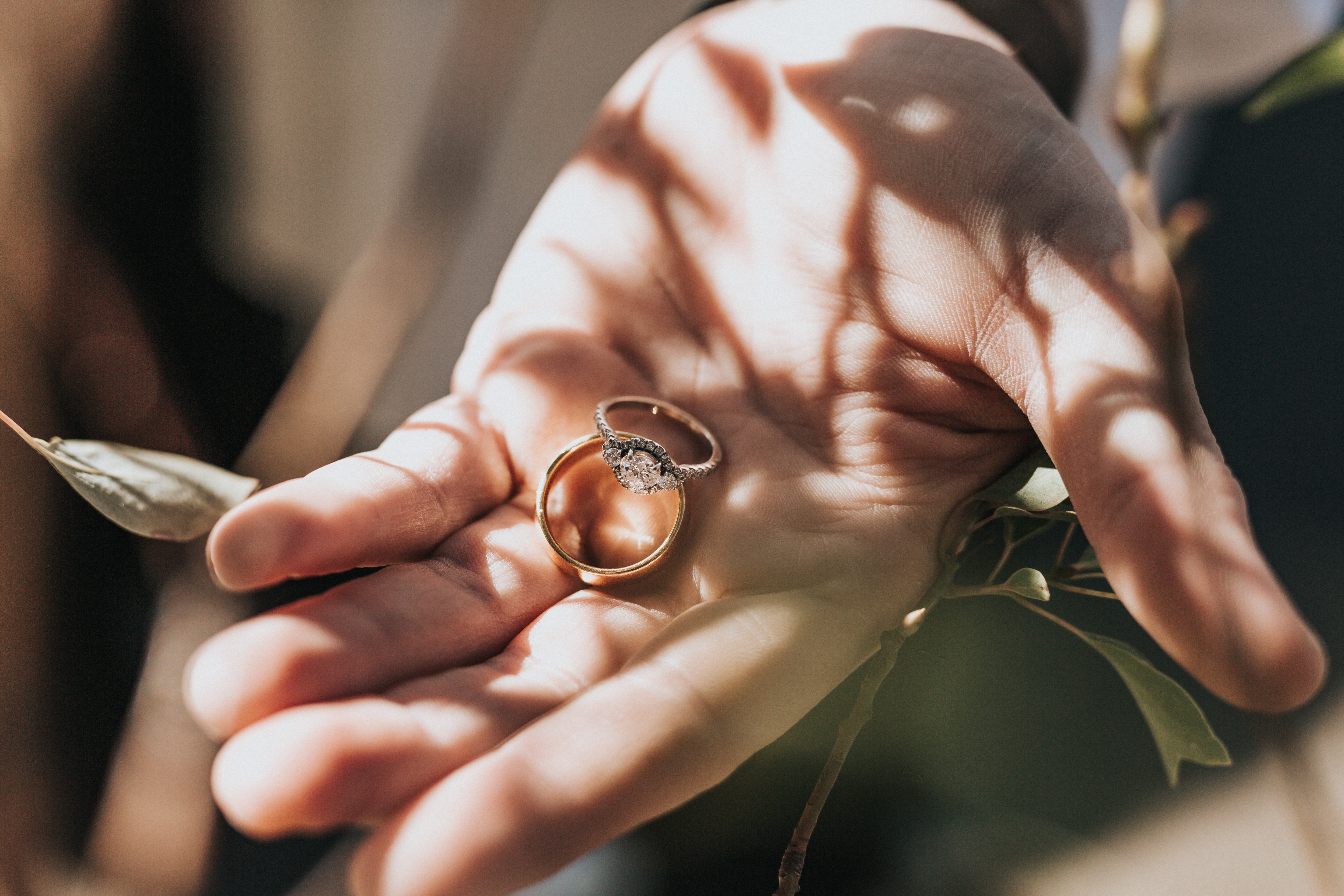 When it comes to territory as unfamiliar as a proposal, the first question on almost anyone's mind is, simply, when? When and, more importantly, how will you know the time is right?
The poetic, starry-eyed answer is that familiar old you just know. But, for anyone who is looking to nail down the practicalities and approach the situation hands-on, this is probably the least helpful answer any friend, sibling, parent, or co-worker could possibly say to you.
The real question on any fiancé-to-be's lips is this: how and when can I get the best ring possible without going over budget?
Diamonds are a major investment – one of the biggest many of us will ever make, not only in terms of significance, but cold hard cash, too.
So, do some months represent a better time to invest than others? And, if so, is it really possible to make your budget stretch further with a little careful forward planning?
Peak Proposal Times
What's the one thing that keeps the wheels of the engagement industry turning? The number of guys going down on one knee at any given point in the year. And, while plenty of fiancés-to-be will likely choose to play the long game, hide the ring in their sock draw, and wait for the 'perfect moment', plenty more will be responsible for those predictable spikes in sales at jewelers across the country.
What is the Most Popular Time of the Year to Propose?
At the moment, Christmas and Valentine's Day seem to have retained their popularity among prospective fiancés, although we're not ruling out any major holiday just yet.
If we asked you to think of the most romantic day of the year, we're willing to bet on the fact that your mind has probably already landed on Valentine's Day. The rose-red and candy-sweet holiday is pretty much synonymous with romance, right?
In actual fact, we have plenty of reason to believe that one of the most popular scenes for the modern proposal is in front of a roaring fireplace decked with boughs of holly, ankle-deep in a fresh white snow, or under the mistletoe and a garland of twinkling Christmas lights.
What does this mean? It means that some of the biggest times for proposals are placed at regular intervals throughout the year: New Year's, Valentine's Day, a summer vacation on the beach, and the Christmas period all represent great calendar events to home in on for fiancés-to-be.
Why is this important to know? Because, as an investor, understanding supply and demand – when jewelers will be garnering more interest and making more sales, vs when they will be looking to draw in business – is incredibly valuable to your search.
What Is The Best Month to Buy Jewelry?
The late summer months – July through to the end of September and early fall – often represent an excellent time to bag a deal on fine jewelry, although it's always worth paying attention to seasonal deals around major holidays.
This is, in many ways, an answer of two halves.
On the one hand, jewelers will be keen to pursue sales during those naturally occurring 'quiet periods' throughout the year. As the summer is winding down, families are getting back to the grind after a much-needed vacation, and fall has not yet reached its full beauty, it seems inevitable that the jeweler will see fewer walk-ins.
As a result, they may choose to run a few deals – or be more open to a little negotiation.
Then again, the busier times of the year also represent the most competitive times of the year. The Christmas period – and, of course, the first couple weeks of February, when Cupid starts firing his arrows – represent a major event for jewelers across the country, and, to make the most of those months, they have to be competitive.
Holiday deals may well be in abundance, although the busier the jeweler, the less likely he or she is to be able to negotiate on price with every customer who walks into the place.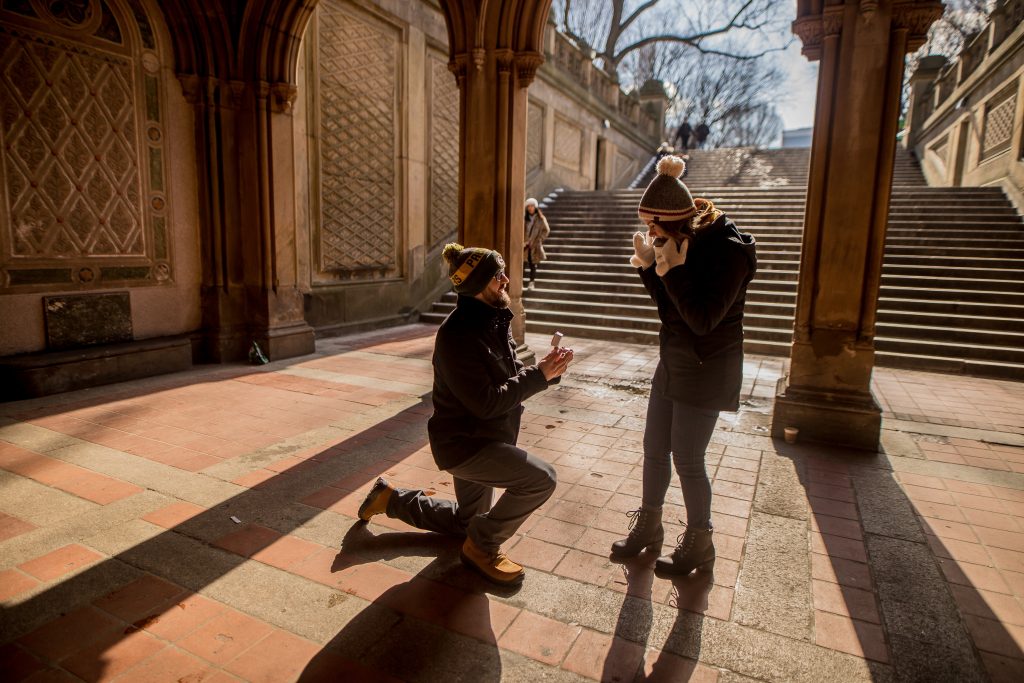 The 'How' and 'When' of Negotiation
You've likely heard it said that negotiation is an art, although it's pretty likely you've never had to do it for yourself – unless, of course, you've ever found yourself on a used car forecourt. But it may well be the case that your engagement ring represents the perfect time to start…
Can You Negotiate the Price on an Engagement Ring?
Yes, this is one of the benefits to shopping from a local business operating a brick-and-mortars store, rather than a website. If you've got the confidence to engage in a little back-and-forth with your jeweler, then it's always worth a whirl.
Now, you may not be one of those lucky few who actually enjoys a bit of on-the-spot haggling, but there is certainly something to be said for seeing that price tag as more of a guideline – a starting point – than an imperative. 'Don't ask, don't get' is pretty key here.
As with any major purchase, the visible deals are only part of the story. This is one of the reasons why we strongly recommend against limiting yourself to what's for sale online; there, you can't build a relationship with an expert jeweler, or work out a deal that looks genuinely attractive to the both of you.
There is, of course, much more to this collaborative relationship than negotiation – it is, after all, the secret to finding the perfect ring for her and getting all those burning questions answered by someone who knows their stuff inside and out.
So often, the large, online-only marketplaces encourage shoppers to browse based upon their highly competitive prices – prices that, they claim, jewelers cannot rival. For us, the benefits of shopping with a reputable local jeweler far outweigh any savings offered online – particularly when you take into consideration the ability to negotiate your price.
How Can You Negotiate with Your Jeweler?
By doing your research beforehand – knowing what you want, how much it ought to cost, and what you're willing to sacrifice on in order to get it on budget – and, of course, knowing your budget (and how much wiggle room it has) inside and out.
Believe it or not, negotiating isn't as big of a deal as we tend to make it out to be in the US, and, if anyone is comfortable with (not to mention expecting) a little back-and-forth, it's a local jeweler with years' worth of experience in the business of supplying star-crossed customers with engagement rings.
The first thing you need to do is augment your knowledge of diamonds, and diamond rings. Like learning to walk before you can run, you need to know how to buy an engagement ring before you set foot in the store. Learn about the four Cs of diamonds – how far your budget will take you – and work out whether or not you're going to tailor your design, or choose one of the jeweler's designs.
Next, you want to learn the basics of negotiating. A successful back-and-forth rests on a good relationship between buyer and seller, so don't assume it needs to be an aggressive power struggle. The jeweler is the more experienced party here, and they won't dip below a price that works for them, so don't make the mistake of thinking you need to work hard enough to push them out of their comfort zone.
This is where researching the basics online beforehand will prove invaluable. You can't keep drumming the price down without making a couple of concessions, so knowing which aspects you're willing to bend on – maybe you're okay with a SI graded diamond rather than a VS graded diamond, or a smaller carat weight – is essential.
Understanding Sales and Deals
Very few of us are immune to the pull of the sale. Limited time offers and opportunities to bag a ring below the usual asking price can be pretty seductive, but are they essential to making a strong investment?
Do Engagement Rings Ever Go on Sale?
Yes, many jewelers will run sales at certain points throughout the year. It's important to remember, however, that a good diamond will never need to go on sale, so you're getting a discount on the setting, not the diamond. Also, remember that sales are a trick of the trade like any other – negotiation remains the other half of an otherwise unfinished story.
Also, think about the last sale you visited. You don't need to go to Black Friday to know that any store running a good deal is apt to become pretty busy, pretty quickly. A good jeweler will always make ample time to see to each one of their customers on a personal basis, but, even so, a busy shopfloor can make it more difficult for you to take your time browsing.
Obviously, this is where researching online beforehand becomes so valuable, but the whole point of going into a local jewelry store is being able to see, hold and experience these rings in-person – and, for that, you need plenty of time and space.
So, yes, engagement rings do go on sale – particularly during competitive periods for jewelers. But the price tag is never the full story, provided you steer clear of online stores, where the pixel-price is final, and chains, where prices tend to be much more rigid.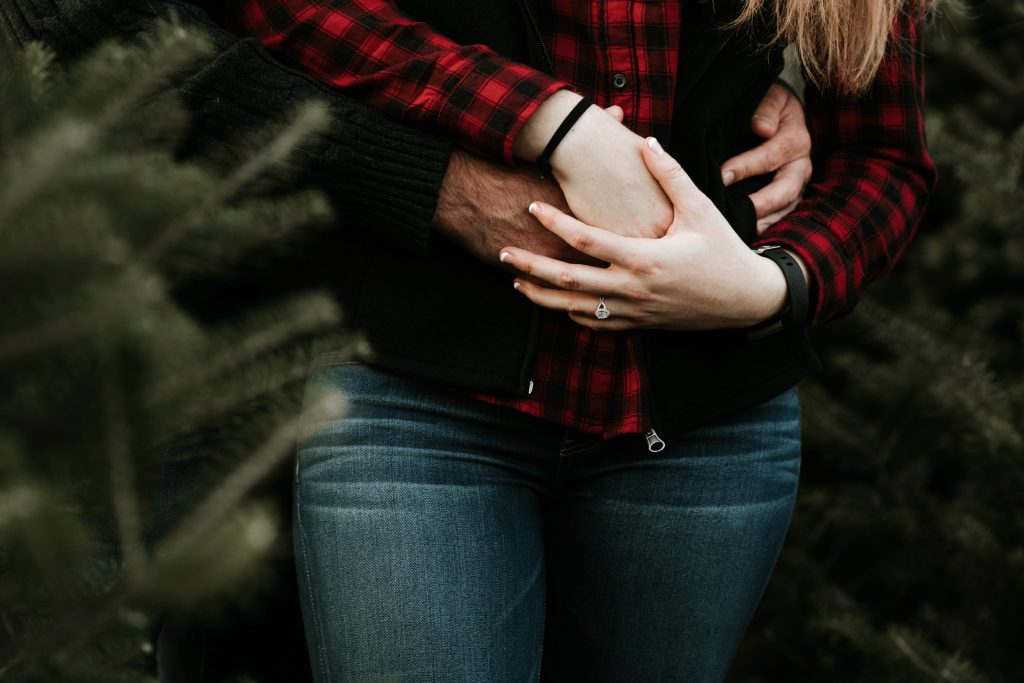 How Do You Know if a Diamond is a Good Deal?
By educating yourself prior to your consultation. A fair and reputable jeweler won't steer you wrong, but, at the same time, the importance of cut, clarity, carat weight and color are all pretty big concepts to process on the spot. You need to know why clarity is important, how carat weight and color impact value but not necessarily the diamond's visual impact – and which of the four Cs are most important to you.
Jewelers dedicate a large part of their lives to studying diamonds, and the language they use to understand and describe each individual gemstone remains pretty alien to most of us.
The quality of any GIA certified diamond – the only sort of diamond you should ever invest in – is carefully described via a number of grading systems known as the four Cs. Its quality is, of course, what determines its value, and whether or not it makes financial sense for you to invest into it.
We are continually adding more and more up-to-the-minute information to willyou.net in order to ensure that prospective fiancés are not only able to connect with the perfect, local jeweler's, but that they are able to walk into that store with a strong foundation of knowledge in order to find the perfect ring at the best price possible.
Unless your budget is into six or seven figures, you won't be able to get a diamond that scores perfectly across the four Cs. A good deal will be one that fits your criteria without charging for features that aren't there.
To someone who has never studied the diamond grading systems before, SI might sound highly undesirable – when, in reality, it represents an excellent grade for someone looking to balance eye cleanliness with a good size and cut, on a relatively modest budget.
A Note on Timing
Whether you're creating a one of a kind engagement ring from scratch, or simply having an engraving added to an existing design, timing is absolutely everything when it comes to meeting with the jeweler – and making that initial deposit.
How Long Does it Take to Make an Engagement Ring?
While the answer will vary significantly depending on the complexity and originality of the design, an engagement ring can take anywhere from a week to a couple months to complete. If you and your jeweler are starting from the drawing board, then give yourself at least eight weeks before booking that reservation.
Do you see where we're going with this?
Let's say you've just booked your summer vacation, and it occurs to you that this would be the perfect time to call ahead and arrange a truly unforgettable beachside proposal. For you, the best time to buy an engagement ring – regardless of seasonal offers, sales, or peak times – is, to put it bluntly, ASAP.
You can't rush art and, if you try to speed your jeweler up, you're probably not going to get anywhere.
What you can (and should) do is locate a trusted local jewelry store, book your consultation – after, of course, doing your preliminary research – and explain to them your budget, your timeframe, and your design requirements sooner, rather than later.
If you have no deadline to meet, then you can simply put your feet up while the jeweler does all the hard work, and take some time to put your plans in place for the moment that ring does find its way into your hands.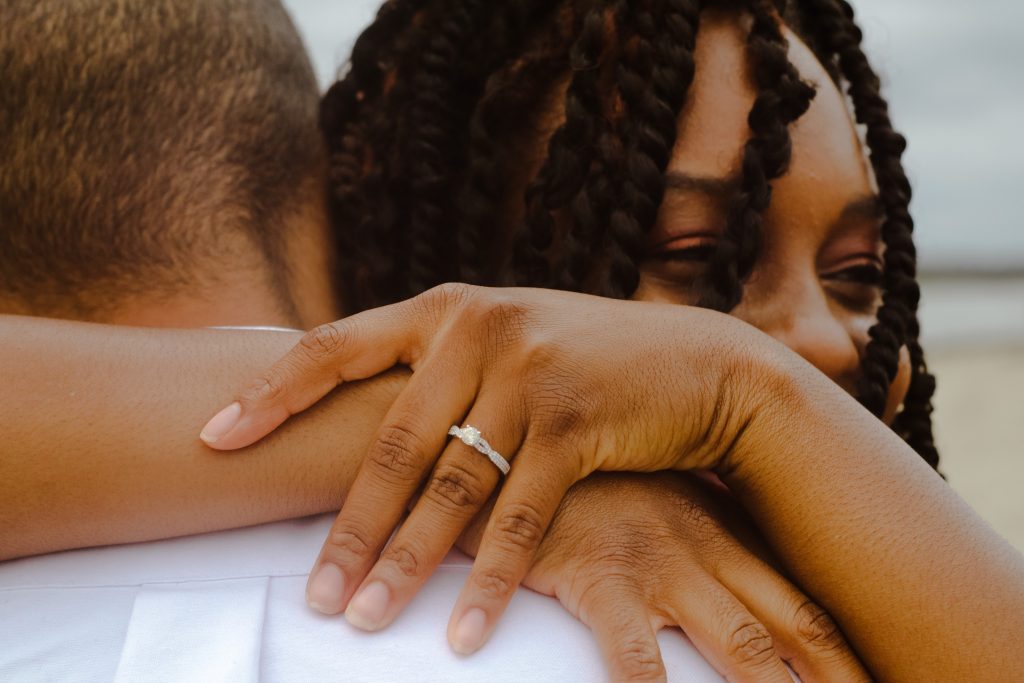 Our Summary: When is the Best Time to Buy an Engagement Ring?
Late summer, early fall. Your jeweler will likely be experiencing a quieter point as life finds a sense of equilibrium after the summer vacation period dies down, and before the romance begins to pick up once again in time for the holiday period.
Yes, that stands in opposition to what we said about 'seasonal' deals and the hyper-competitive periods around Christmas and Valentine's Day. The point we would like to hammer home, however, is this: deals are great. Every shopper knows that rush of stumbling across a sale. But buying an engagement ring is unlike any other purchase you will make, and there is a lot more to a good investment than a discount price sticker.
In our opinion, opt for a time when the jeweler is relatively quiet. Squeeze every moment out of your consultation to talk, learn, pick the jeweler's brain, and, most importantly, experience those rings in-person before making your big decision.
Building that relationship and negotiating the price down a few digits will make up for any deals you may have missed, but a couple hundred dollars saved can't replace the experience of working with your jeweler's expertise, rather than against their price tags.
The best time is, at the end of the day when you and your finances are ready to go ahead with this purchase.