Key Takeaways
The popularity of online jewelry vendors has blown up in recent years, with a lot of new names appearing on the scene, but there are some major downsides to shopping online for something as important as an engagement ring.
Bricks and mortar jewelry stores are made successful by the jewelers who operate them – the level of care and expertise they can offer to the local community. This is what is missing from online vendors, but it's also something we would never recommend any shopper goes without.
Every diamond is different. You can't appraise it using a photo (or even a GIA report) alone. You've got to see it, and talk it through with an expert, to feel sure you're making a good choice.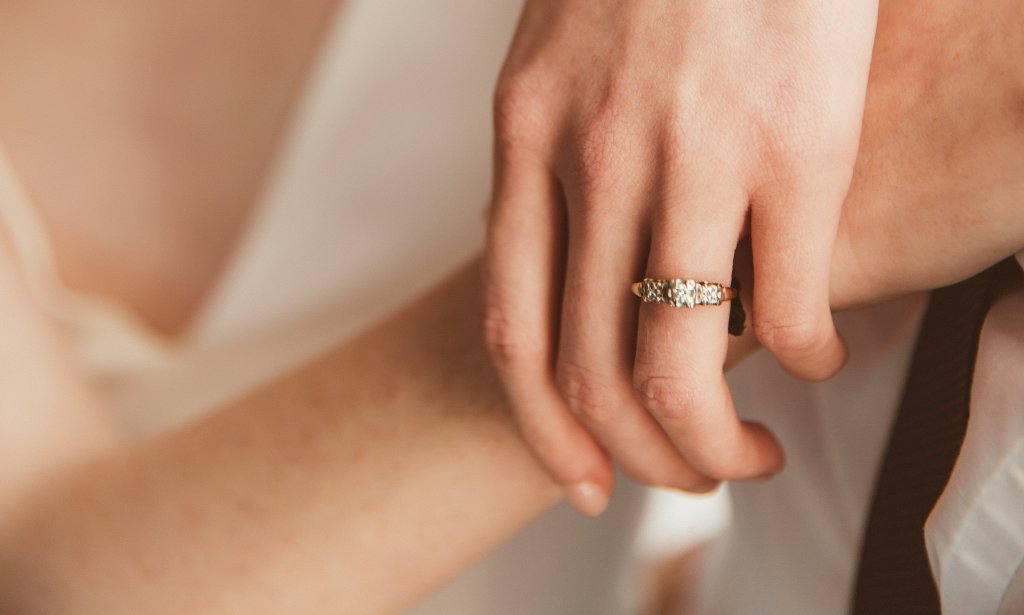 There's no two ways about it. If you've decided to buy an engagement ring in the last few days, weeks, months – or, if you're really good at 'taking it slow' when it comes to big decisions, years – then the thought has crossed your mind at least once: wouldn't it be easy to design or pick your engagement ring online, and get it delivered to your house, rather than making a trip to a jeweler?
Doing it online has definitely got its proponents. Online shopping sales are at an all-time high, with nearly 90% of consumers jumping online to snag their next purchase. The current numbers for 2021 have the number of digital buyers at 2.14 billion – meaning that about 1 in 4 of us is an e-commerce shopper.
Not only that, but we can name more than a handful of large, well-marketed online stores offering to tailor the complex and highly personal process of buying an engagement ring to you, without ever requiring you to set foot out the door – or even get up off the couch.
But, do those numbers translate to shopping for diamond rings online as well? A common question asked, "Should I go online to browse diamond rings, or should I go into a store?" And, to cut a long story short, our answer is this: "Absolutely, yes…and definitely not."
Confused? Don't be. At WillYou.net, we're all about getting the best of both worlds – and it's not as contradictory as it might sound at first.
The Ring

Is it Okay to Buy a Diamond Ring Online?
Are Diamond Rings Cheaper to Buy Online?
Should I Buy an Engagement Ring From a Chain Store?
How Can I Buy a Diamond Ring Online With Absolute Certainty?

The Diamond

The Best Way to Buy a Diamond
Why the Online Shopping + Local Jeweler Method is the Best Way to Buy a Diamond Ring
The Ring
Right now, your mind is probably focused on the finished piece. There are, however, a few steps that you will need to go through before you reach that point but, before you get started, here's the lowdown on where not to set your sights.
Is it Okay to Buy a Diamond Ring Online?
While there are plenty of reputable online stores on the internet today, we would never recommend putting your faith (and your money) into a diamond ring without seeing it in person first, and without the expert guidance of a real-life jeweler.
So, there's a very good reason why people are a little nervous when it comes to buying a diamond ring online – and why, in a world of internet shopping, expert jewelers are still centering their business within their brick-and-mortar stores.
Diamond rings are huge, life-committing purchases, and they should be treated as such. Browsing online at diamonds is a fantastic way to begin your journey. With today's technology, you can view any diamond magnified, read its specs, and see if it sits in that comfortable middle ground between your budget and your expectations – but you still can't decide whether or not it's the right one for you.
Are Diamond Rings Cheaper to Buy Online?
In general, yes. Online stores work a little differently, and are able to produce rings in larger quantities, faster, and, as a result, at a lower cost. But these savings are rarely worthwhile when you consider what you lose alongside those savings.
There aren't many things that matter as much as your engagement ring. From the style and fit to the cost, everything has to be aimed toward perfection.
Of course, it also has to be affordable – whether your budget is in the thousands, or the hundreds of thousands.
Online stores pride themselves on being able to make a higher level of quality affordable at a lower price and, since they run their operations pretty differently to your local jeweler, they do manage to knock a little off the final price in many instances.
The trouble? Buying an engagement ring is about a lot more than the final transaction.
The experience of researching, meeting with your jeweler for a consultation, planning and bouncing ideas off a true expert, viewing the diamond, the setting and, eventually, the completed ring all need to come before that final transaction. It is an entire experience – and one that we don't recommend just for the heck of it.
Countless shoppers have headed into their jewelry store with an idea, and left with something totally different and more perfect than they could have imagined. Those face-to-face conversations shape the final product as much as the jeweler's tools.
Still, that's not to say the internet isn't invaluable to you as you begin this process; there's a lot to learn before you can go into your consultation with any idea what you want from your jeweler.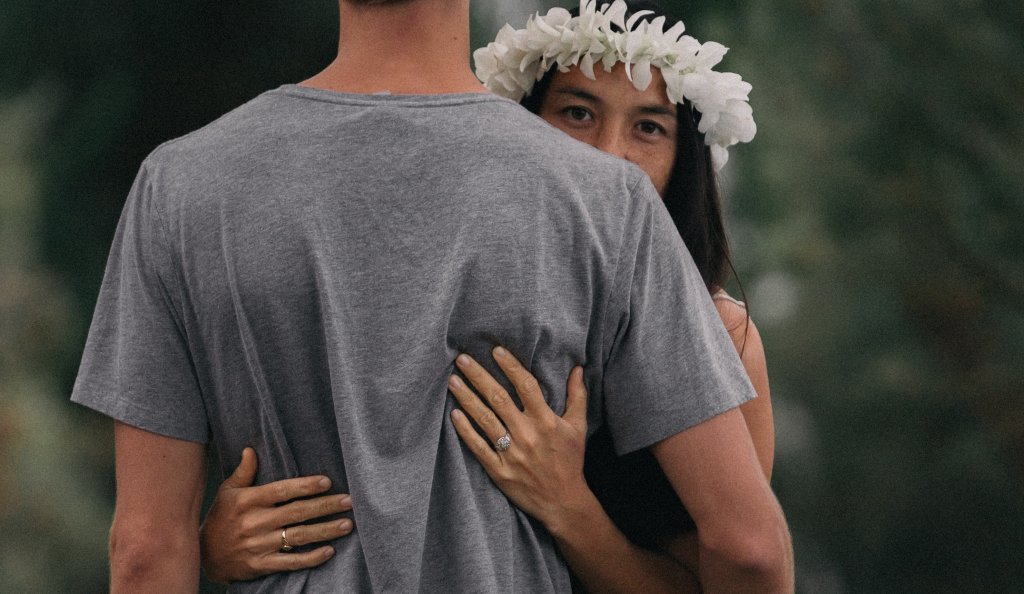 Should I Buy an Engagement Ring from a Chain Store?
No – we would never recommend a chain store over a local, independent craftsman. From quality to price, expert jewelers will offer the best experience to engagement ring buyers.
Despite the fact that engagement rings pretty small in size, they're made up of a long list of elements that all deserve the same time, care, attention, and personalization. They also require you to make the most of your budget – something which is impossible to do when you are paying a premium for a particular brand's name and reputation.
The most obvious of these elements is, of course, the diamond, which needs to be broken down into the four Cs: cut, color, clarity, and carat. For the best diamond possible, you will want to strike a careful balance between each of those factors, and make sure your money is going directly into quality, rather than anything else.
This is what a jeweler can help you with. Their reputation rests on reliability and trustworthiness, rather than prevalence and a clever national (or international) marketing team, which means a lot when you're making such a major investment.
At lower end chains, where prices are considerably lower, our concern lies with quality. Remember that any store marks up the prices on their wares, so a ring available for a very low price will be worth even less than that 'competitive' price tag.
We're definitely not saying that these stores are going to lie to you straight-up, but they are going to benefit from shoppers who have not done their own research, and don't know the difference between a VVS diamond and an SI diamond, or a micro pavé setting featuring melee diamonds vs cubic zirconium. These factors might not sound all that important if the finished ring looks beautiful but, without seeing a good selection in person first, you won't have anything to compare it to.
Chain stores sell rings, whereas jewelers explain, guide, create and perfect the next stage of your love story.
How Can I Buy a Diamond Ring Online with 100% Certainty?
Only by attending an in-person consultation with the jeweler, and viewing the ring for yourself (instead of through photographs and video alone) before you hand over your money.
There's absolutely nothing wrong with looking online. Like browsing Pinterest, it's an incredibly useful way for you to ground yourself inside the world of engagement rings, find your partner's style within it, gather ideas, and get yourself pointing in the right direction.
This is why we have developed our own Engagement Ring Search Engine. The only difference is, it's there to connect you with local jewelers who can combine and customize your favorite features into one piece.
The only way for you to have full certainty in your choice, however, is to 'try before you buy'. Even if we take quality out of the equation, this ring might check all your boxes online but, in person, it could be missing that special, nameless quality that makes it right for you.
Here's How it Works:
Select a Jeweler Near You
First, you'll be connected with a local jeweler who will come into play after you select your diamond ring online. They will be part of the WillYou.Net network, hand-picked based on their reliability and quality.
Choose the Diamond Ring Online
Create a one-of-a-kind diamond ring or choose from thousands in our extensive collection. Take your time exploring the different types of ring settings, diamond cuts, and metal types until you get a good idea what sort of thing you're looking to create. Don't worry if you don't get a solid idea – step three will represent the perfect opportunity to bounce ideas off an expert.
Meet Your Jeweler
Once you've found your diamond ring online, next comes the all-important consultation. See and feel your diamond with your own two eyes, or talk through design specifics with your jeweler. This is where the 100% certainty comes into play – and nowhere else.
Pick-up Your Ring
Your jeweler will then finalize the ring requirements and present it to you in person when it's ready. This will be your opportunity to see it, hold it, and let the full weight of what's about to happen sink in.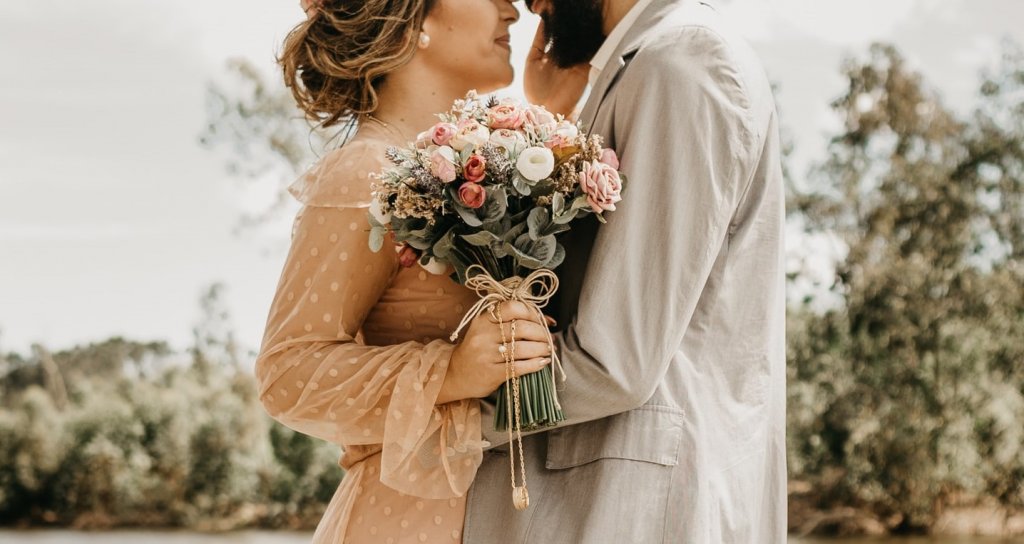 The Diamond
So, we've talked about the ring itself – but what about the diamond? For most buyers, the diamond is the centerpiece – the part around which everything else is constructed. Even if you get your ring setting designed and created by a jeweler, there's nothing wrong with getting the diamond at a more competitive price online first, right?
The Best Way to Buy a Diamond
Here's our Buying a Diamond Ring Online Guide to help you choose the absolute best diamond ring.
Choose Your Vision – Go to our Diamond Search Engine explore an extensive collection of high quality, GIA graded diamonds.
Start with the Cut – Choosing your diamond's cut (or shape) is the first step in buying a diamond ring. Most brides know in advance what cuts they want (and they might have already thrown a few hints around) because it's considered the most important aspect of the ring. The cut of a diamond has the greatest influence on its sparkle, and its overall appearance.
Consider the Clarity – How do you know the diamond's clarity? Zoom in to see if there are any blemishes or imperfections on a diamond. If you can't see any when you go to look at the diamond in person, then this is known as 'eye cleanliness' – a much better standard to aim for than genuine flawlessness, which costs many, many thousands of dollars more.
Any GIA certified diamond comes with a Clarity Grade, and this will give you a good indication of the diamond's quality before you go see it. Always keep in mind that diamonds with higher imperfections cost less than flawless ones, but may not sparkle so perfectly.
Pick a Color – Color grading is determined by how colorless a diamond is. Look for diamonds that appear colorless, without any brown or yellow tinting – as close to a D grade (the best possible grade) as possible, but remember that the less color a diamond has, the higher the value it has. Eye cleanliness remains key here.
Choose a Carat Weight – The diamond's carat will determine the size (or weight) of your diamond. It also has a substantial role in the price of a diamond. This factor will probably impact the price of the diamond the most – not to mention the look of your completed ring.
Verify the Certificate – With our Grade & Score Check tool, you can verify any diamond to ensure that it is a GIA certified and graded diamond. This is a foolproof way of ensuring that you are paying a fair amount for any diamond you come across – and that it's real in the first place.
See Your Diamond in Person – Once you've narrowed your choices, use our site to find your chosen diamond at a local jeweler. You'll then go in and see and feel it before finalizing, and moving onto the design of the ring itself.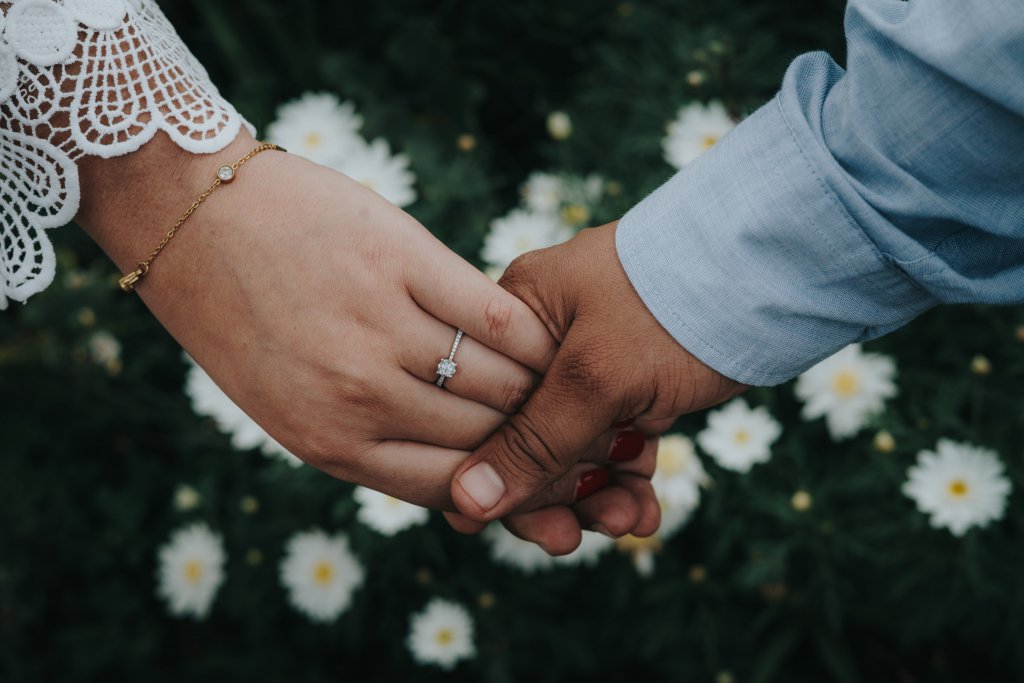 So for those shoppers hesitant to buy a diamond ring online for fear of being ripped off or not knowing for sure exactly what you're getting, our combination is the perfect solution for you.
You still get the comfort of online shopping from your own home without any time or constraint barriers. Sit on your couch in your comfy slippers, sip your coffee, and take as much time as you need to find the perfect diamond ring for her!
And when you're ready to purchase, you'll be doing so with the confidence of knowing that what you're getting is 100% what you want! Because before you make that final buying decision, you have the opportunity to see and feel your diamond ring first.
Receive expert advice and customized, personal service from your local jeweler. That's something you'll never get from just an online buying experience.
Combining the online shopping experience and the expertise of a local jeweler is hands-down the best way to buy a diamond ring!
Can Jewelers Be Trusted?
Absolutely – they are dedicated to their craft, and to creating irreplaceable memories between two people starting on a new journey together. We have hand-picked our network of jewelers from more than 40,000 across the United States, and can vouch for their reliability.
Local jewelers see far fewer clients each year than the large, online stores. As such, they are far more committed to building meaningful relationships with everyone who turns to them for guidance.
Keeping a brick-and-mortar business going for many years is not easy, particularly with the incredible rise of online stores promising a fully customizable service to shoppers who are, in general, pretty unfamiliar with the engagement ring buying process.
For this reason alone, you can be sure that your jeweler will prove invaluable to you throughout this process. Yes, you'll need to be discerning – as you will with any big purchase – but our tools are there to ensure that you never need to second guess your decision.
Our Summary: Where Should You Not Buy an Engagement Ring?
Anywhere that boasts savings at the expense of quality – whether that means the quality of the ring itself, or the quality of the ring buying experience.
In case it wasn't clear already, the one and only place you should be buying an engagement ring is a brick-and-mortar business that boasts a very strong reputation within its local community.
Yes, stores that have many locations across the US – or a strong online presence – are often the slightly cheaper option, but their price reductions come at the cost of some of the most important aspects of buying a beautiful ring. What's more, their prices are determined by the level of attention, time and craftsmanship that goes into each piece, rather than the branding on the box, or the so-called convenience of being able to fulfill the entire process of picking out a ring from your living room couch.
Ask yourself, How do you really know how that diamond looks and feels 100%? Without seeing it in person, it's still a risk. Even with the most reputable websites, you can't guarantee you'll love it as much when it finally winds up in your hand. So, even though it might be safe, is it the best way to go?
With Willyou.net's innovative online shopping + local jeweler experience combination, you'll still receive the best-priced diamonds with the best of both worlds. Our diamond selections are amongst the best in the industry, with competitive prices and excellent customer experience.