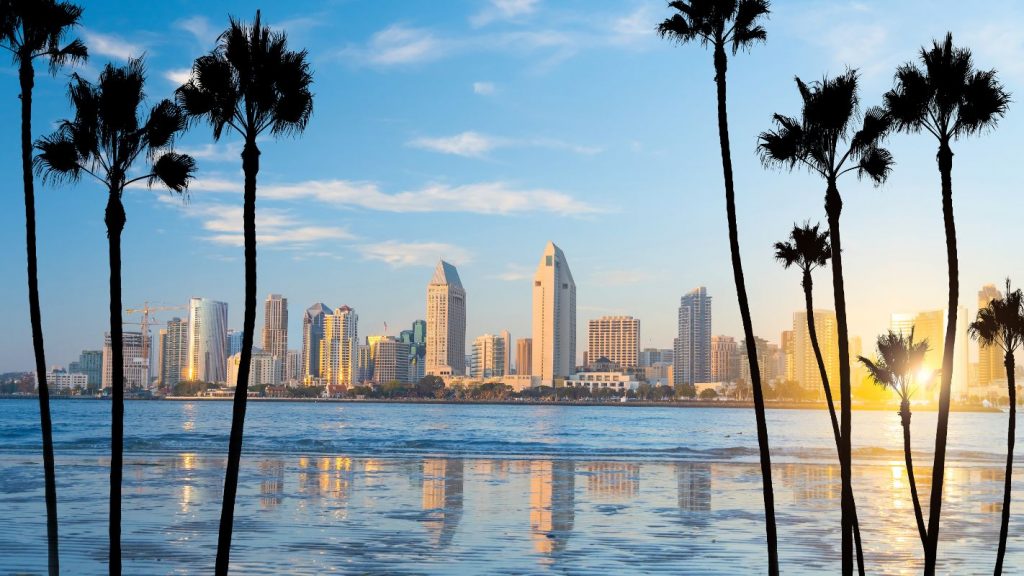 San Diego a.k.a. "America's Finest City" has a laid back, small city feel to it- perfect for an intimate proposal. Known for its sprawling white sandy beaches, our city's family appeal makes it an even more welcoming place for couples to begin their lifelong journey together with a diamond engagement ring from a local jewelry store in San Diego, CA.
With so much information out there, it's easy to get lost, especially when searching for a diamond engagement ring. The only way to be sure you're getting exactly what you want is to put your trust in the expertise of a local diamond jeweler in San Diego, CA. They can also provide you with valuable information related to proposals in general. We asked one of our local diamond jeweler partners where they think the best place to propose in San Diego is and this is what they had to say:
Local Diamond Jewelers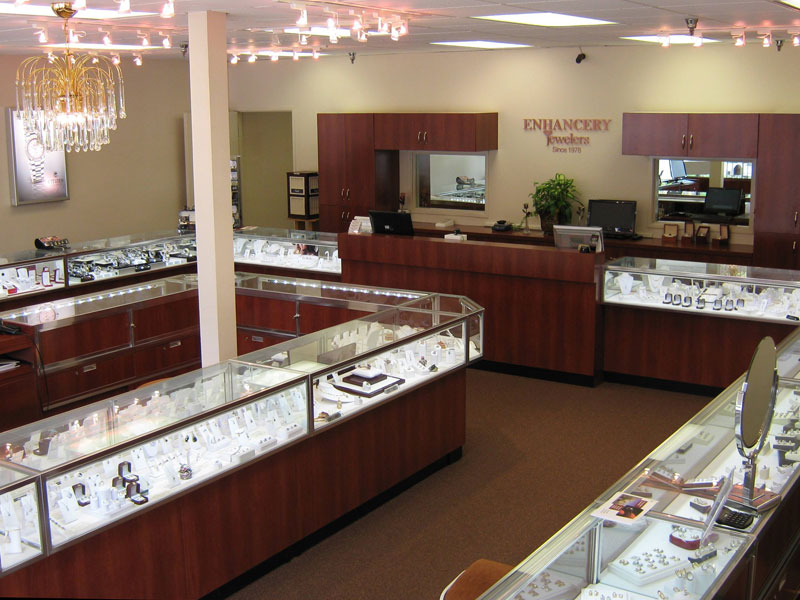 "San Diego has some of the best proposal views in the entire country. Our mountains and beaches are some of the best places to propose in our area. Many of our clients propose at these two types of locations, and they make for some incredible stories." -Enhancery Jewelers
3 Best Places to Propose in San Diego, CA
1. San Diego Zoo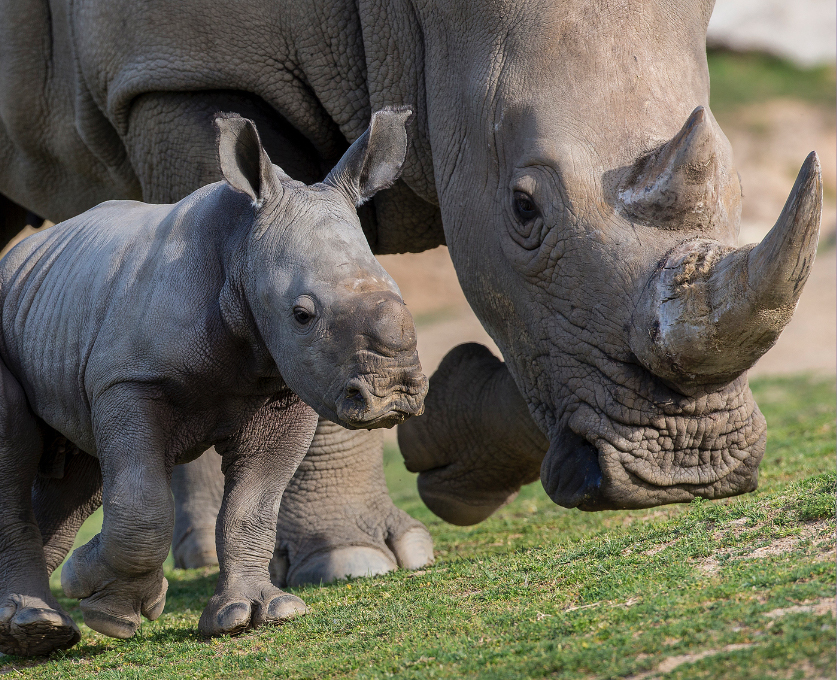 Take a stroll through the San Diego Zoo, 2920 Zoo Dr, San Diego, CA, 2.5 miles (8-minute drive) from San Diego, CA, and look at the 3,500 animals with the love of your life, before popping the question with your diamond engagement ring from San Diego, CA, in front of a pair of cuddling koalas, flirting flamingos, or swooning sea lions.
2. Petco Park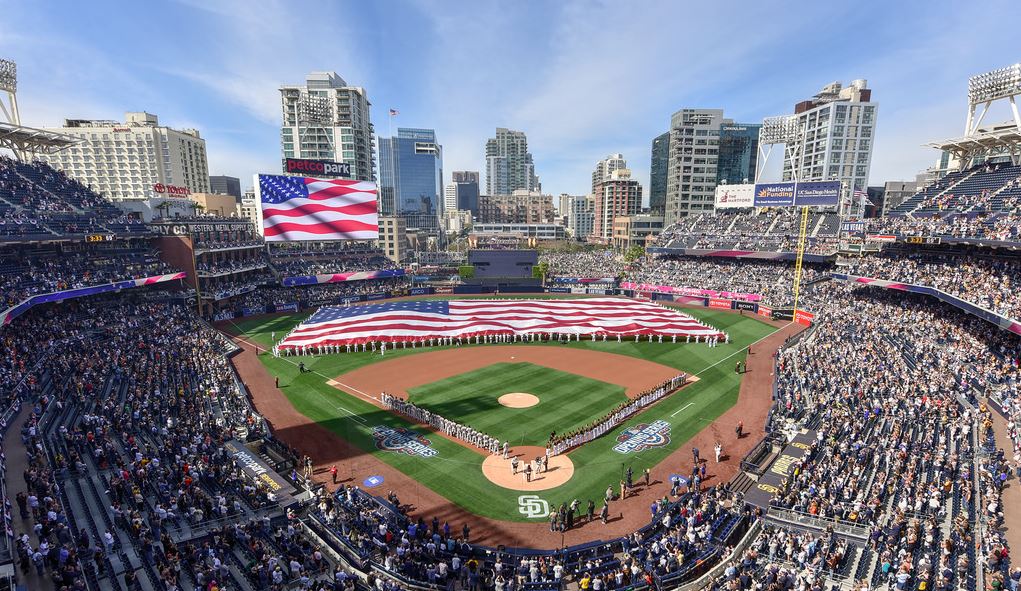 Or, you can root, root, root for the home team by surprising her with a baseball game proposal. Take her out to see our dear Padres, have a hotdog, and get down on one knee at Petco Park, 100 Park Blvd, San Diego, CA, only 0.7 miles (4-minute drive) from San Diego, CA. You're sure to hit a home run with a custom-made diamond engagement ring from one of our local diamond jewelers in San Diego, CA.
You can get your proposal message displayed on the Petco Park right field LED scoreboard for just $75. As long as your message is 120 characters or less, and your request and payment are made 24 hours before the game (48 for Sunday games), you're good to go! All proceeds are donated to the Padres Foundation for Children. Make sure she doesn't leave to go to the ladies' room between the 1st and end of the 3rd inning because that's when your message will be displayed!
3. Point Loma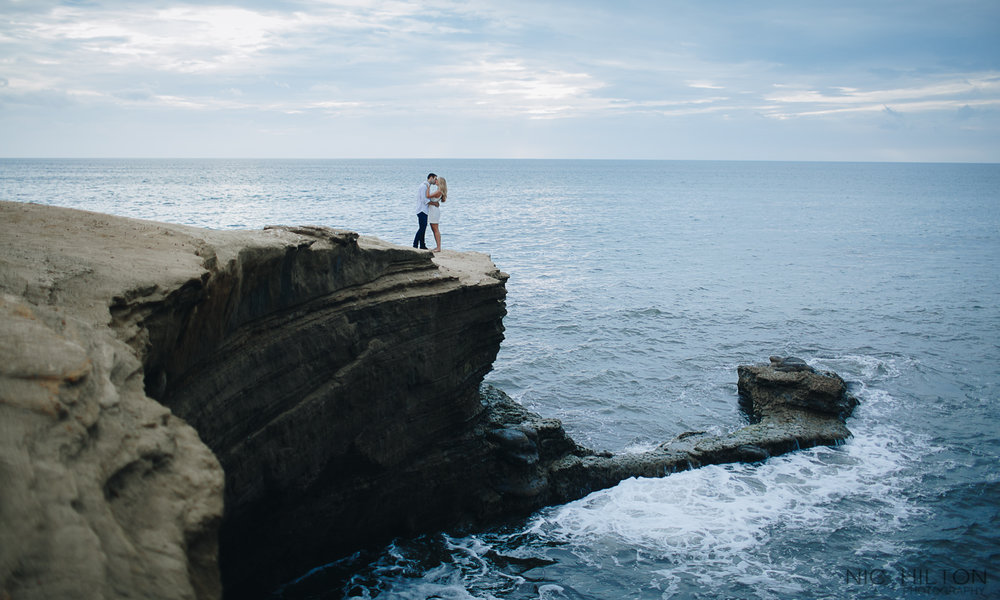 For a real west-coast diamond ring engagement, take a 16-minute drive just 10.5 miles from San Diego, CA, to Point Loma, CA. Shop at Liberty Station, indulge in some fresh seafood at Shelter and Harbor islands, listen to live music at Humphreys Concerts By The Bay, and watch the sunset over the vast Pacific Ocean at Sunset Cliffs Natural Park.
San Diego, CA Love Story + Proposal : Josh and Kelly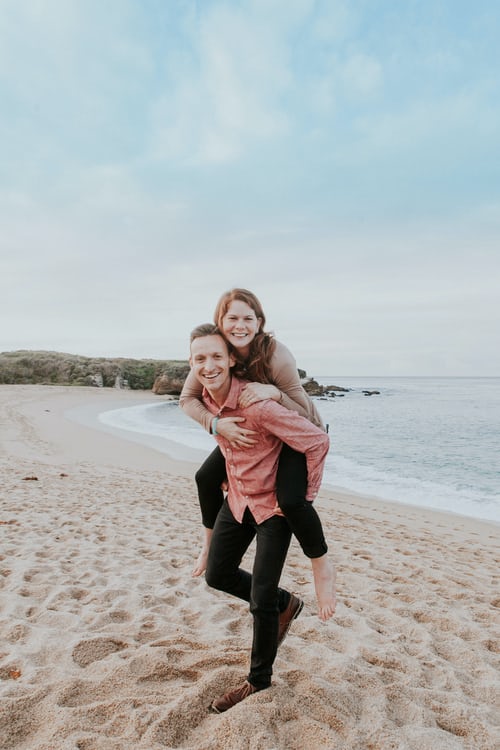 How They Met:
Josh and Kelly met while they were in college. They were in the same chemistry class and both clearly had crushes on each other, but Kelly, unfortunately, had a boyfriend at the time.
After their freshman year, Josh transferred to Point Loma Nazarene University in San Diego, where both had dreamed of studying. Kelly eventually followed suit and joined him there, claiming that his stories were making her too jealous and that she couldn't stand it anymore.
Both now in San Diego, they began to fall in love with the city, and with each other. To Josh's surprise, Kelly and her boyfriend broke up, and the rest is history.
Their first date was Valentine's Day and within six months, they were an item. Three and a half years later, he asked her to become his wife and she gladly said yes.
How They Asked:
Kelly was under the impression that she was planning his 24th birthday weekend celebration but Josh had something else in mind. She had arranged for them to head to Petco Park and see the Giants vs. the Padres and meet up later on with all their friends for birthday shenanigans at a bar. They spent the day at Point Loma, relaxing, catching some rays, and enjoying the sites. They checked into a hotel and Kelly began to get ready for the evening.
She took notice of Josh and how he was behaving sort of funny. She couldn't put her finger on it but he was being really weird, suggesting to get the car while she finished doing her hair. She realized it was getting late and agreed, not really thinking too much of it. She went downstairs the moment she was ready and was frustrated to find him nowhere in sight. There was a huge limo parked right in front of the hotel's entrance, which she stomped around to try and find Josh, without success.
Suddenly, her brother stepped out of the limo, followed by her mom and dad. Kelly was confused… where did they just come from? How did they know she was there? And all of a sudden, it clicked. They handed her a note from Josh. It was happening.
Kelly's mom and best friend brought her a dress to change into. Her BFF gave her another note. Both notes were filled with kind words from Josh, explaining how excited he was to spend the rest of his life with her. He described, in detail, so many different moments throughout their relationship during which he saw flashes of them growing old together.
They stopped at the restaurant they went to for their first date and picked up Kelly's other best bud who handed her another note. They went to pick up Josh's parents outside of Petco Park, packed them into the limo, had a drink, and headed to the ferry landing on Coronado Island, where the two ended their first date.
Once they parked, she hugged her parents and ran to the pier where Josh was waiting. He grabbed her hand, gave it a squeeze, and asked if she would join him on a walk. When they found a private place without many passersby, he expressed his deep love for her and got down on one knee. Kelly said yes before he even got a chance to open his mouth. He laughed, and asked her what she had always wanted to hear come out of his mouth: "Will you marry me?". It was the best day of her life.
Bottom Line…
Any woman is sure to say yes to a sparkling diamond in California's City in Motion, San Diego. Log onto Willyou.net today to find your local diamond jeweler in San Diego, CA, and give her the ring she's always dreamed of having!