Key Takeaways
The solitaire remains the classic choice for an engagement.
While the Round Brilliant Solitaire is undoubtedly the most popular and traditional choice for an engagement, this setting style is perfect for making the most of any diamond shape, and allowing the details of Cut and quality to take center stage, without any distractions from the ring's other features.
The solitaire is a good choice if you're worried about picking a ring that will go out of style, since it's remained the ultimate symbol of the proposal for decades, and across many generations of brides and grooms.
There's less scope for creativity if you go for the solitaire, but that needn't be a dealbreaker.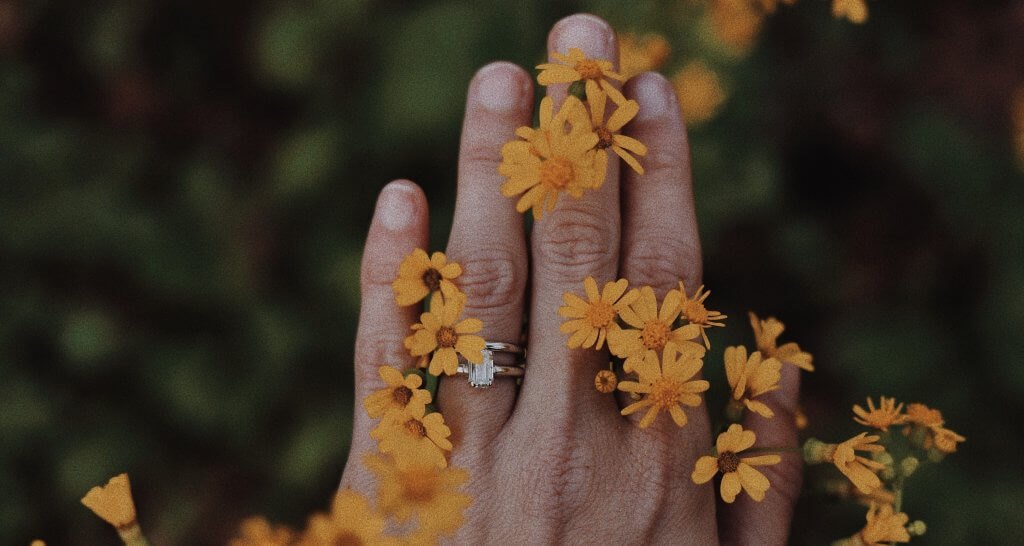 There is always a reason why the classics come to be known as 'the classics', and that fact has never been better demonstrated than it is by the diamond solitaire engagement ring. Simplistic, elegant and, more than any other style, synonymous with the romance and excitement of a proposal, it truly is – and will likely always be – the classic choice.
Not only that, but it's also highly versatile and lends itself to a more modern bride, just as it continues to represent a traditional option for the more traditional wearer. For that reason alone, it should certainly sit high on your list of 'potentials and maybes' as you prepare for your consultation with your jeweler.
What is a Diamond Solitaire?
How Old is the Diamond Solitaire?
The Setting

What is a Solitaire Diamond Ring Setting?
What is the Difference Between Solitaire and Diamond?
What is the Best Setting for a Solitaire Diamond?
What are the Differences Between Halo, Solitaire, and Pave Settings?

The Diamond

How Many Carats is a Solitaire?
Is a Solitaire Diamond More Expensive?
Is a Solitaire Diamond a Good Investment?
How Much is a One Carat Diamond Solitaire?
Why are Solitaires so Expensive?
Which Solitaire Shape is Best?
The Design
We have all no doubt encountered plenty of solitaire diamond rings in person, on TV and in the movies throughout our lives, although you may not have realised it until now…
What is a Diamond Solitaire?
The term diamond solitaire refers to any item of jewelry featuring one single diamond. This means there is only one stone set in the entire piece of jewelry with no other stones flanking or surrounding it. Diamond solitaires can be found on earrings, necklaces, and other types of jewelry, but they are most famously connected with engagement rings.
As you may have guessed, the word 'solitaire' is borrowed from the French, and translates to solitary. It is, of course, a prime example of the innate beauty of a diamond that it requires no extra embellishments or additional gemstones to make a major impact.
The diamond solitaire is also considered to be a symbol of true love, with the single stone representing the singularity and strength of the relationship.
Whether you're a romantic to the core, or have simply fallen for the irreplaceable elegance of the diamond solitaire ring, our appreciation for this style is pretty much unanimous.
How Old is the Diamond Solitaire?
This design is thought to be more than 540 years old, although archaeologists think that diamonds have been charming is for thousands of years.
Across centuries, skilled jewelers have worked tirelessly to put their own, exacting touches on the traditional diamond solitaire – but, even now, nothing quite compares to the original design.
The Setting
Although Solitaire Engagement rings simply have the single center stone as their centerpiece, they can be matched with a variety of settings to create that one-of-a-kind ring you're looking for. Here are some of our stunning Solitaire engagement ring setting designs that will turn your finger into a showstopper!
What is a Solitaire Diamond Ring Setting?
This refers to how the diamond is "set" or mounted onto the band, and includes styles such as the cathedral, the split shank, and the knife edge. Each one will subtly change the profile of the ring, and create something unique but instantly recognizable.
The type of setting chosen for a solitaire diamond is meant to show off the beauty of the one brilliant stone – and the personality of its intended wearer. A few different types of settings work well with a solitaire diamond ring, with the most common being the four and six-prong solitaire settings.
For instance, the four prongs visible on this Princess Cut Solitaire Engagement Ring represent one of the most popular choices, since they hold the diamond securely in place without covering more of the top or sides (known as the table, crown and pavilion of the diamond) than necessary. This ensures that as much light as possible enters the diamond from all angles – in turn meaning that the wear gets maximum sparkle with every movement they make.
One of the most famous settings, the Tiffany setting, is characterized by six prongs, rather than four. These six prongs are recognizable by their extended reach, effectively lifting the stone much higher over the finger.
There are, however, plenty of other setting types that prove highly complementary to the diamond solitaire.
This Emerald Cut Cathedral Engagement Ring, for example, preserves the overall impression of the diamond solitaire but, when the wearer lifts her hand and examines the profile of the ring, those subtle arches of the cathedral setting add a beautiful final touch to this classic shape.
Similarly, the split shank – or, in other words, a technique used by jewelers to split the metal band of the ring into two separate ends – can also add a touch of intricacy to the diamond solitaire.
What is the Difference Between Solitaire and Diamond?
Solitaire refers to the gemstone setting – a single piece of jewelry, while the diamond is the gemstone placed within it.
A solitaire setting can also feature any other type of gem, from pearls and opals to rubies, emeralds, and sapphires. Still, the classic engagement ring always features a sparkling, clear diamond.
What is the Best Setting for a Solitaire Diamond?
If you want to celebrate the classic shape of the solitaire diamond, then a four pronged setting on a shank of plain gold or platinum will never steer you wrong.
However, there's more than one way of celebrating this massively influential style.
As we mentioned above, there's a long list of setting options that can complement a lone diamond, and many of them are capable of very subtly modifying the ring's overall style.
A bezel setting, for instance, is a highly modern, minimalist-inspired alternative to the use of prong. The same goes for the tension setting, also capable of reinventing that original diamond solitaire for a thoroughly modern bride.
Still, when it comes to getting the most out of your diamond, there really is nothing better than a four prong setting. This remains the ultimate design choice for anyone who wants maximum sparkle, and to show off the high quality of their chosen diamond.
For this, you'll want to look for a diamond that has been grades well according to all of the four Cs. Our GIA Diamond Look Up is a great place to start.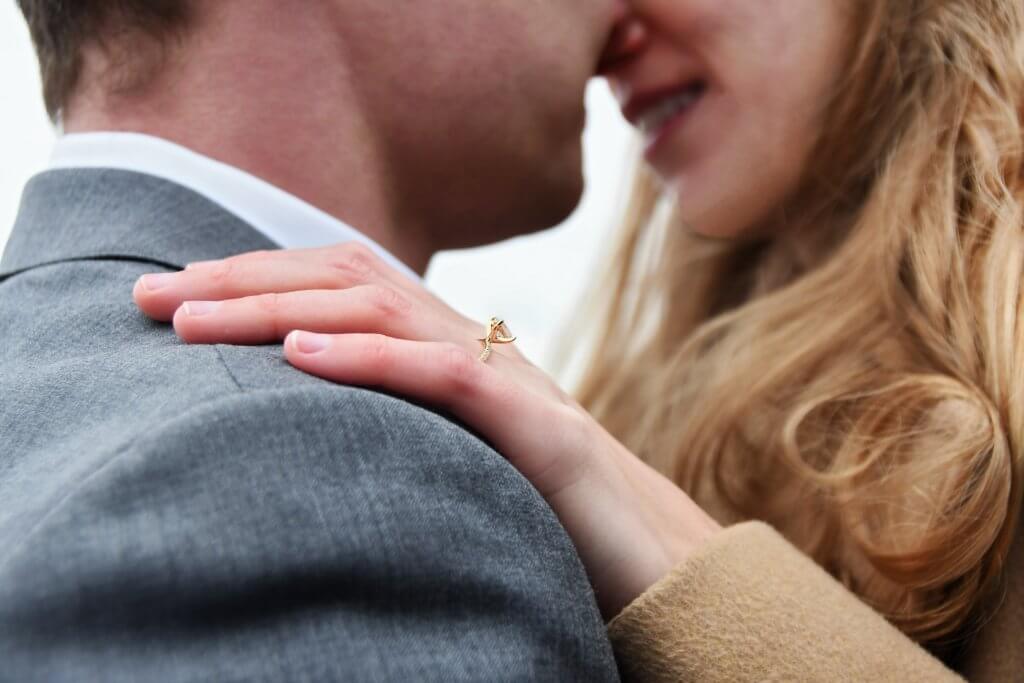 What are the Differences Between Halo, Solitaire, and Pave Settings?
Three of the most popular engagement ring settings are the Halo, Solitaire, and Pave. The main differences between the three lie in the band choices. A Solitaire is a single stone set on the band with no additional diamonds or stones surrounding it.
The Halo also contains a single diamond or stone in the center but is surrounded "or haloed" by smaller diamonds around the band using shared prongs.
A Pave setting also contains one center stone but is flanked "or paved" with smaller diamonds set closely together and held together by tiny prongs that push up metal from the ring to create a paved surface of diamonds.
The smaller diamonds are set in a series in a Halo, whereas with Pave settings, the diamonds are paved, often resembling old cobblestone streets paved with stones. Pave settings provide an endless view of sparkling diamonds.
The Diamond
It goes without saying that anyone in the market for a diamond solitaire is probably thinking more about the diamond than any other feature so, without further ado, here's everything you need to know about that solitary gem.
How Many Carats is a Solitaire?
A diamond solitaire can be any carat weight but, for an engagement ring, we'd recommend going no lower than 0.75 – preferably one carat or more, so that make the biggest impact possible.
Most jewelers are reluctant to go below 0.3 carats for solitaire diamond settings, although we wouldn't recommend
Half-carat solitaires are common for engagement rings with prices ranging from around $1,000 to $2,500. The larger the carat, the more expensive the ring becomes and can reach anywhere up to $25,000.
Is a Solitaire Diamond More Expensive?
Maybe – maybe not. If you've chosen a classic solitaire diamond setting, then you only need to invest in one diamond, but you will want it to be a very high quality.
We'll look a little more at what factors to consider when you're budgeting for your diamond but, in a nutshell, the most important thing to keep in mind is the fact that 'keeping it simple' with a single diamond means that every minor imperfection will be more obvious.
You don't have to spend more on a solitaire diamond, but it is advisable that you focus on getting the best quality possible.
Is a Solitaire Diamond a Good Investment?
Yes, but only if you understand how to recognize a good quality diamond
Most people who buy a Solitaire diamond look at it as a lifetime investment, not a temporary one. It's given as a gesture of love, commitment, and spending forever together. Still, a diamond ring is a big investment – one of the biggest any of us will make in our lives – and it helps to know that our money is going toward something that will stay valuable for the long haul.
For those of us who aren't experts, the high cost of diamond can be explained by how rare and popular they are. Look beneath the surface, however, and you discover the many factors that go into determining the cost of any diamond.
Carat weight, and the stone's grades for color, clarity and cut all determine the price – and you need to understand these in order to know whether or not you're making a sound investment. You also need to be able to trust that you're consulting with a reputable, honest, and experienced jeweler, since there are plenty of people out there who will overcharge on diamonds that are too flawed to be considered good investments.
So, brush up on your diamond knowledge, and find a local jeweler who can guide you through the process, toward a sound investment.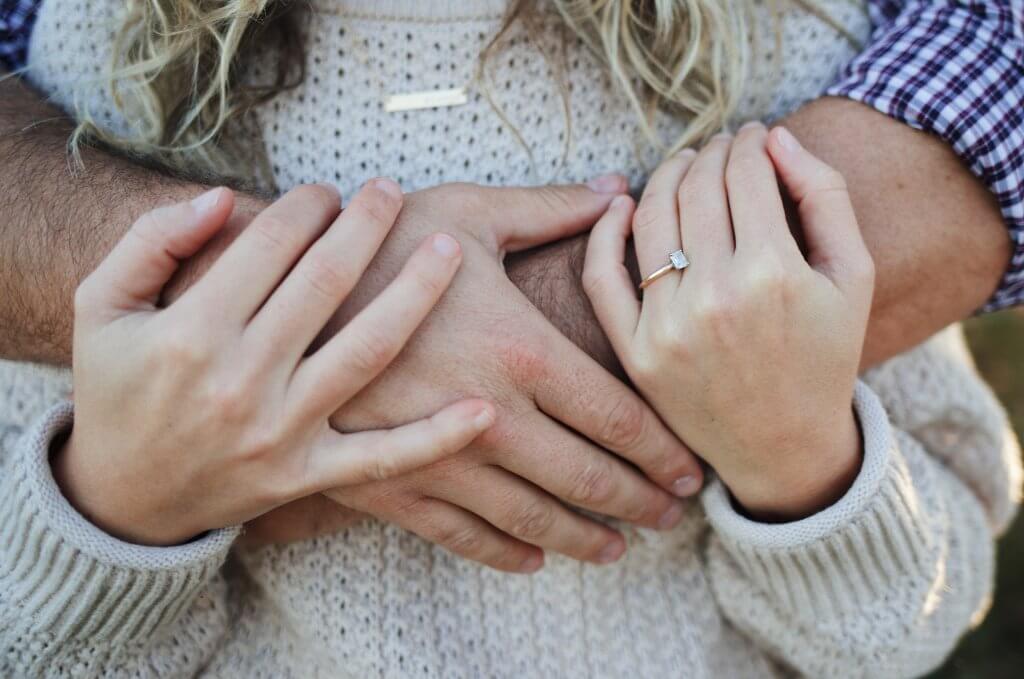 How Much is a 1-Carat Diamond Solitaire?
A 1 carat diamond can cost anywhere between $2,000 – $12,000, although there will be a significant difference in quality between the two.
A diamond's value is not based on weight along. Its quality and its shape are also just as important to consider when the price is determined.
In general, the price of a highly graded, one-carat diamond solitaire ring will cost anywhere between $4,500 – $6,000. For example, a 1-carat diamond with G color and SI1 clarity will cost around $6,000, which can be paired nicely with both white gold and yellow gold bands.
As we mentioned above, the round cut is almost always the more expensive choice, for two important reasons: first of all, it's the most popular and, second of all, it's one of the most complex shapes to get right.
Some cuts, like the emerald cut, are less popular and, as a result, will probably allow you to get a greater carat weight for the same amount of money.
As always, however, the jewelry world is constantly seeing new and returning trends as celebrities and movies re-popularize certain styles, so diamond prices will shift accordingly.
Why are Solitaires so Expensive?
Because a Solitaire is a piece of jewelry with one single diamond, that particular center diamond tends to be larger in size, making them more expensive.
The quality also sways to a higher-quality diamond in a solitaire than other ring settings, consequently raising the ring's price.
Which Solitaire Shape is Best?
If we're going off popularity alone, then the round cut. Your bride-to-be's heart might lie in a different direction, however.
Every diamond cut offers its own unique twist on the solitaire shape. Round and fancy cuts will sparkle the most, while step cuts will create that lustrous depth and geometric elegance. Round cuts will cost more, while the more unusual cuts will probably give you more wiggle room on size and clarity.
In essence, every good quality diamond cut is beautiful, and shows off a unique side to the diamond used. Below, we look at the different shapes, and how they can make their own mark on the solitaire ring design.
Princess-Cut Solitaire Diamond Engagement Ring
The Princess-cut Solitaire engagement ring is a timeless look with sharp lines and gorgeous shine and one of the world's most popular diamond engagement rings. It looks stunning paired with white, rose, and yellow gold as well as platinum bands.
Round-Cut Solitaire Diamond Engagement Ring
Round-cut Solitaires are known to be a classic engagement ring choice, displaying stunning fire and brilliance. Brides love combining this look with yellow and rose gold bands for a dramatic look.
Pear-Shaped Solitaire Diamond Engagement Ring
Often called the teardrop ring, Pear-shared Solitaires are elegant and unique – perfect for a one-of-a-kind, sophisticated bride.
Cushion-Cut Solitaire Diamond Engagement Ring
Stemming from their softly rounded, pillow-resembling corners, the Cushion Cut Solitaire is a great way to make a statement. They are widely popular and give off an elegant and sophisticated sparkle.
Oval Solitaire Diamond Engagement Ring
Oval Solitaires aren't going anywhere anytime soon! Their timeless and sophisticated look makes them just as popular today as they were years ago. It's a classic shape with an elegant, feminine feel.
Marquise Solitaire Diamond Engagement Ring
Also referred to as "navette" or little boat, Marquise Solitaire diamond engagement rings are long and narrow containing a large surface area, creating the illusion that it's larger than it actually is. Its unmistakable shape makes it an eye-stopping ring.
Emerald-Cut Solitaire Diamond Engagement Ring
Emerald-cut Solitaires are step cut with a larger table, offering a rare type of beauty from other classic Solitaire settings, creating a chic and elegant look for brides who want a unique look.
Our Summary: Should You Pick the Diamond Solitaire for Your Bride to Be?
In our opinion, this is one style you can't falter on so long as you find a beautiful diamond to tie it all together. While the more decadent styles certainly have their place in our hearts, the simple lines and silhouette of the diamond solitaire can never be unseated as the epitome of romance.
A well-made diamond solitaire engagement ring is, however, deceptively simple. The relatively basic shape of the ring (when compared with other styles, like the halo) can lure some shoppers into believing that creating a solitaire diamond ring is easy – or, in the very least, easier.
Still, as with most things in life, the simplest creations are often the hardest to master since every minor flaw will be glaringly obvious in the completed piece. For this reason, we would implore any of our readers to turn to a reputable and experienced jeweler, rather than that big question mark: the online seller.
A skilled craftsman begins by mastering the simplest features, and mastery is what your diamond solitaire will need if it's going to light up the room one day.
If you're drawn to the diamond solitaire engagement ring, then you're certainly not alone. There's no need to go 'all out' on additional design features and sparkle if those simple, elegant lines – and the timeless romance of this classic piece – have already won you over for good.