Key Takeaways
Ross-Simons has a pretty limited presence outside of the internet and its mail-order catalogs.
Their range of jewelry is incredibly broad, and not focused all that closely on engagement rings. This is, unfortunately, exemplified by their decision not to invest in third-party grading.
While Ross-Simons states that its in-store graders follow the GIA's standards, it's impossible to know how accurate their system is.
.We wouldn't recommend shoppers find their diamond in Ross-Simons. Between third-party designers and internally graded diamonds, there's not enough to reassure us it's the best place to find your engagement ring.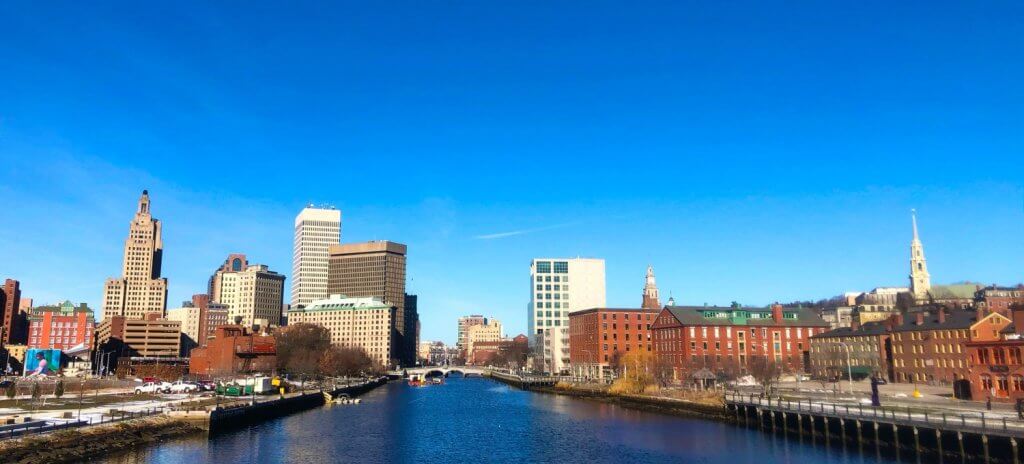 Ross-Simons is one of the older names in America's jewelry world. They have been around since the mid-twentieth century, when their first store was opened in Rhode Island, although anyone familiar with the name will likely be more familiar with the brand as an online retailer.
While Ross Simons maintains their flagship store in Warwick, Rhode Island, they're primarily available through their website – or, alternatively, through their catalog.
Our rating: 1 star
The positives: they've got a good history, particularly in Rhode Island, and a substantial selection of engagement rings.
The negatives: their approach to diamond grading is, in our opinion, all wrong. Plus, if you can't make it to their flagship store, you'll have no other option than to shop online, or through their catalog.
The Brand
Ross-Simons is a bit of an enigma to us. It's a brand with a long history behind it, particularly in Rhode Island, but other than that, there's not a long that really stood out to us about Ross-Simons. The brand stocks an incredibly wide range of brands, and, like some of the other retailers we've reviewed in the past, it's also spread pretty thin in terms of the products it sells. From home accessories to fashion jewelry, luxury watches and bridal jewelry, there's a lot going on in their store, and on their website – not to mention their catalogs.
This can be useful for some shoppers on the hunt for Christmas gifts but, if you're in the market for an engagement ring, the wide variety of goods on offer can be distracting, and make the experience feel a little caught-up in the everyday rush the store has going on.
In their engagement ring department, Ross-Simons stock a pretty wide range of designers and styles. From Bulgari to Gabriel & Co., the wide scope of third-party designers means there's not much cohesion between the rings they offer. This isn't necessarily a negative, but it does mean that the service given by their in-store jewelers has to be first-rate, or shoppers could walk away confused.
The Experience
No matter how many engagement ring options a store has on offer, the choice will only ever be as strong as the grading and diamond quality underpinning it. One thing that turns us away from Ross-Simons' offering is the fact that many of their diamonds are graded in-house. While they state that they follow the GIA's standards for diamond grading, the fact that these diamonds are not being graded by an unbiased professional is off-putting, to say the least.
The GIA was founded with the aim of creating a level playing field for shoppers. The strength of their grading system is about much more than the scales themselves; it includes their commitment to the highest standards in the industry. While other labs sometimes give the jeweler the advantage by grading diamonds better than they are, the GIA do not.
We recommend the GIA to our readers – not jewelers who 'follows' the GIA's standards but doesn't actually have their diamonds graded by the GIA. Unless your diamond is accompanied by a full diamond report from the GIA, it is a bad idea to invest in it.
The Cost
Given the sheer scope of Ross-Simons' offering, there is a big difference in price between the most affordable and most luxurious items in their offering. Again, there's nothing inherently wrong with this, but it's another factor that can make the entire experience feel spread thin.
Still, Ross-Simons place some pretty sizable (and tempting) reductions on their engagement rings. Their Special Buy rings have thousands of dollars knocked off the comparison price, which is definitely appealing if you're looking to get the biggest possible bang for your buck.
But, at the risk of talking in circles, there really is no value (for you) in investing into a diamond that has not been graded by an independent, reputable lab like the GIA.
Our Summary
A good shopping experience requires a lot of factors to be brought together, under the same roof – particularly when you're shopping for something as important and high value as an engagement ring.
Unfortunately, Ross-Simons seems to be lacking a lot of these factors. Third-party, unbiased grading for their diamonds is one of the biggest issues for us, but also their lack of physical stores. Unless you're based close enough to their Warwick store, you're going to have to shop for a diamond ring through their website – a big 'no' in our book – or, worse still, through a catalog.
To choose a good diamond, you need to see it. You need to look at the GIA report, watch the diamond sparkle under the light, and appraise eye cleanliness for yourself. You can't do any of these things through a website, and you definitely can't do the diamond justice if it's not accompanied by a full report – even if it's right there in front of you.
Diamond value is predicated on the information in those reports. We'd always rather go with the GIA's judgement, rather than anyone else's.
At WillYou.Net, we're committed to offering transparency and clarity to anyone who's feeling lost on their journey to finding the perfect engagement ring. You can read our guides for more help, and use our Store Locator tool to find a reputable and highly rated jeweler in your area.