Key Takeaways
There are not many names more recognizable throughout the bridal industry than Vera Wang. Her dresses have turned countless women into brides, and there's no denying quite how special it is to wear a true 'Vera Wang'.
Her engagement rings are, however, a slightly different story, and not quite as special as the dresses she became famous for creating.
Besides the fact that they're missing a lot of the romance and allure of Vera Wang gowns, her rings are also produced to meet with a very high level of demand.
Couple that with the fact that you're going to have to sacrifice the traditional jeweler experience, and we can't quite 'fall in love' with Vera Wang rings.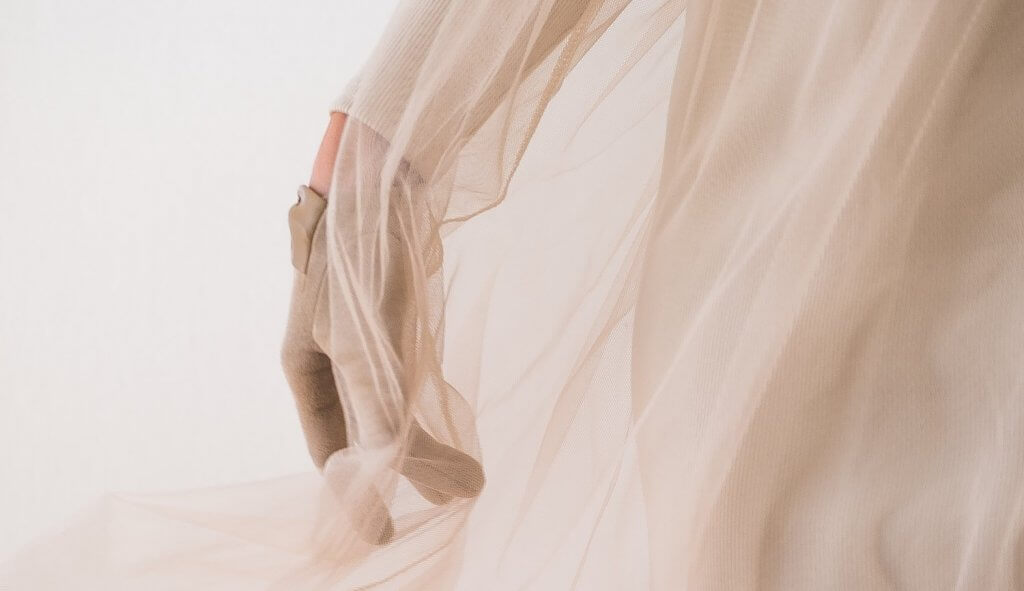 Some names have become practically synonymous with weddings. Colin Cowie and Jennifer Zabinski are pretty much the king and queen of celebrity wedding planning; The Plaza and the Breakers Resort set a high standard for wedding venues and, in the realm of music, Frank Sinatra and Ed Sheeran have the dancefloor covered for the next few decades.
Vera Wang is another name that anyone who has planned a wedding will know – a name that, most would argue, carries more weight and meaning for the bridal world than any other. She is inarguably most famous for her wedding dress designs, which blend modernity with precision and attention to detail, and are available at a much wider range of price points than many other designer names.
But, while bridal wear may be her primary focus, she has also expanded into a range of other interests, from perfume to engagement rings.
A name as recognizable and evocative of luxury carries a lot of significance wherever it is found, but is it the right one for your engagement ring?
Our rating: three stars
The positives: a name with a lot of power and prestige attached to it, and some unique and modern designs in her collections.
The negatives: since the brand is B2B, you're missing out on the full experience of working with a jeweler – plus, in order to meet demand, the pieces are produced on mass.
The Brand
Born and raised in New York City, Vera Wang's influence in the world of fashion and bridalwear spans decades. Having begun her career as an editor for Vogue in the early 1970s, at the age of just twenty-one, she honed her craft for almost twenty years before electing to focus exclusively on her own bridalwear label.
Despite the fact that her bridalwear is a common sight on celebrities as distinguished as Mariah Carey, Ariana Grande, Victoria Beckham, and Kim Kardashian, many of her dresses are found on the rails of bridal stores up and down the country, on the aisles of more understated and private weddings, and on brides who wanted something affordable, but no less elegant or intricate than what they found on the pages of Vogue.
Her engagement rings are a more recent edition to her collection. They're available at a number of stores like Jared, which we've reviewed here, and sister store Zales, and are pretty easily recognizable for the fact that they all feature a peekaboo sapphire, located underneath the center setting.
The Experience
The most important thing to keep in mind about shopping for a Vera Wang engagement ring is that you'll have to make do with using your jeweler as a 'middleman', since her collections are sold through other vendors, rather than direct to shoppers. This is something that has deterred us from giving particularly strong ratings to a number of 'big names' in the engagement ring world, like Verragio and Simon G.
This means that the nature of your experience with Vera Wang depends entirely on the affiliate store you visit.
As for the rings themselves, her designs are largely united by an emphasis on accents, halos, intricate metalwork, and pavé settings. While many of her dresses are designed according to clean lines, elegant minimalism and feminine shapes, her rings are bulkier, blingier, and more ostentatious.
There's nothing inherently wrong with that, but it is what struck us first when we started browsing her Wish and Love collections. For some designers, these large, glitzy settings – like double halos wide, pavé shanks – and tend to go in and out of style, and can be used to detract from diamonds that aren't all that high quality.
Something else seemed to be missing from Wang's signature approach: a name. Her collections feature names like Love and Wish, but, unlike her dresses which feature names like Elise, Coraline, Margot and Marcelle, her rings were simply listed by their identifying features and carat weights. True, this isn't a big deal at all – it's better to buy a beautiful diamond ring with no name than an average one with a pretty name attached to it – but, for an influential brand like Vera Wang, an easy opportunity seems to have been missed.
The biggest issue, however, is concerned with certification – or the total lack of any certification whatsoever for preset rings. Unless you opt to buy the setting and diamond separately, you can't be sure that the diamond you're getting is really worth what its grades for Cut, Clarity and Color imply.
The Price
Much like her bridalwear, the prices of Vera Wang's engagement rings vary significantly. Shoppers on a pretty tight budget will have options to choose from if they're set on purchasing a Vera Wang, while shoppers with a much looser budget will find a good range too.
The trouble is, unless you pick out your diamond yourself (in person, and with the ability to compare what's written in the GIA report with what you see in front of you) you can't be sure whether or not you're paying significantly more than what that diamond is worth.
Plus, keep in mind that you're paying for the prestige of Vera Wang's name. And, while her entire brand is focused toward providing good quality at every price range, the sheer popularity of her name means that these pieces need to be produced on mass, to meet the demands of the market.
Our Summary
Most people have heard Vera Wang's name, and recognize it as a true cornerstone of the bridal industry. There's a lot to love about her philosophy and, of course, the designs themselves – particularly her bridalwear, which remains the central feature of her legacy.
To us, the designs of her engagement rings felt a little erroneous – and, considering most are sold complete with the diamond, the opportunities for you to get the very most value out of your purchase are limited. Designing a custom or bespoke piece with an expert jeweler, and picking your diamond in person, using its GIA reports and your own judgement as a guide, is still the best way to ensure a strong balance between affordability and quality.
Unless you're one of the big celebrities looking to get hitched, it's unlikely that you'll wind up with a bespoke Vera Wang creation – and, unfortunately, that limits your options significantly.