Key Takeaways
Jared Jewelers has a lot in common with its 'sister' companies, but it is a little higher-end and more expensive than other stores that are, generally, more commonly associated with the mall.
The experience is a little more special, and the rings themselves are very impressive.
They've got plenty of GIA graded diamonds, which is ideal, and they're able to offer an experience that the online vendors of a similar size and reputation will never be able to compete with.
The experience is not, however, on a par with the more intimate, personalized experience you'll get from working with a master jeweler, as opposed to one of a large pool of sales associates.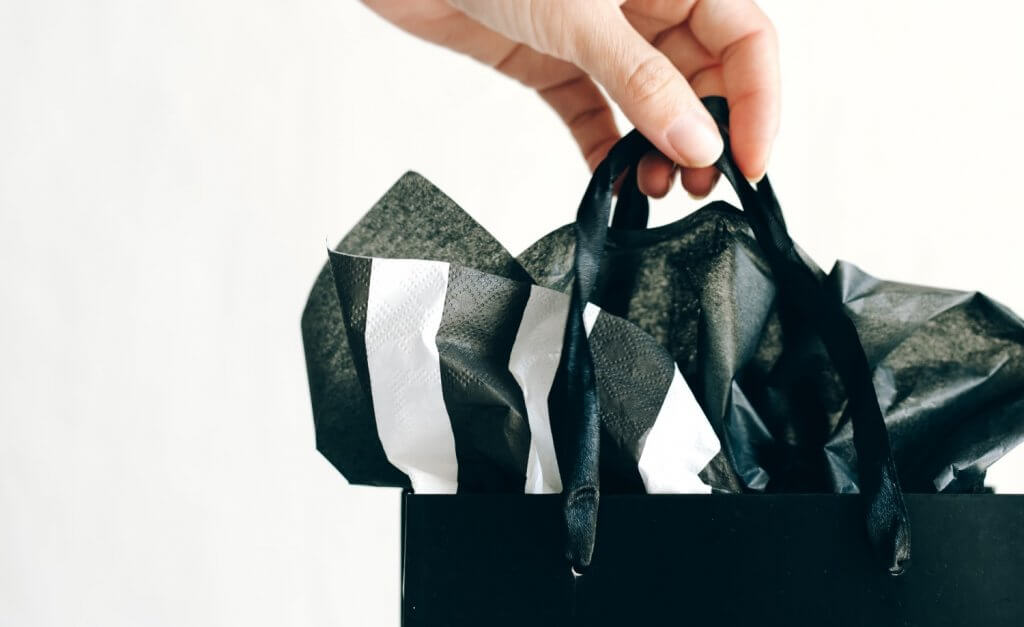 If you've spent much time on WillYou.Net already, then you'll be well aware of the fact that we don't write off entire brands simply because they've become synonymous with the mall, or so big that you'll find one in virtually any city across the US. There are a lot of reasons for this – primarily the fact that they're still able to offer a lot more than the online vendors – but we're always realistic about the face that, as a result of their success and growth, they can feel a little generic, and a little 'middle of the road'.
Jared Jewelers isn't necessarily 'breaking the mold' when it comes to chain jewelry stores, but that's not to say it's a copy-paste of its competitors – or its sister companies, either. It's a name you'll be used to seeing signposted across plenty of large, impressive buildings on the outskirts of town, away from the mall units and Main Streets where the majority of jewelry stores reside.
A 'Galleria of Jewelry', the store is typically considered to sit at the higher end of jewelry than some of the other chains – although, at the same time, it's not exactly a luxury or premium brand.
Our rating: three stars
The positives: they're a highly reputable brand with a broad selection of GIA graded diamonds, and the opportunity to design and order a bespoke ring in store with the help of their in-house expert jeweler.
The negatives: they're a pretty big brand, and still share some similarities with their sister companies, which can make the experience a little generic – plus, their sales associates are unlikely to be quite as knowledgeable or as passionate as the teams you'll find in smaller stores.
The Brand
Jared is one of a number of jewelry stores owned by Signet Jewelers, which is now the largest specialty jeweler in the country. Even so, you are less likely to have heard the name than you are to have heard of their US-based brands, Zales, Kay Jewelers, Diamonds Direct, and the online vendor James Allen. The retailer has a lot of other divisions, but these are the most prominent names within the States.
The first Jared Jewelers opened in 1993, but there's not much of a story behind it. It's been engineered to offer a slightly different experience to what you'll get from, say, Zales. While it's still got some of the traits of a large chain store, you also get the sense that it's intentionally emulating some of the aspects more commonly found in specialist, local jewelry stores. At the same time, however, they can't get away from the facts of their roots, and, if you're looking for a store with a rich history or several generations of jewelers behind it, you might as well head in the other direction right now.
As we said, you'll mostly find their stores in larger, standalone buildings. The coziness of the mall-based store, or a historic building in the center of town, are typically traded for size and 'grandeur' – both inside and out.
Whether or not you think this is a good thing comes down to what you're comfortable with, and what you think will help you to find a ring that you're totally sure about. While many people prefer the more intimate and peaceful experience found in smaller stores, with fewer members of staff and fewer customers wandering around, others feel more confident walking into a big store, with plenty of hustle and bustle going on around them.
The Experience
Jared's stores are plush and elegant inside. They're pretty safe in terms of décor and layout, and that can make them feel exactly like what they are: bigger, slightly more upmarket versions of the mall-based chain stores they are trying to distance themselves from (both geographically, and in terms of service).
In some ways, Jared do excel beyond their competitors and sister companies. Every one of their stores has an expert jeweler on site, meaning that you can get more than just the usual sales talk – something that puts large chains behind the smaller stores, who typically process fewer sales each week, month, and year.
In other ways, however, the similarities seem pretty obvious. Their stores – of which there are more than 200 spanning the length and breadth of the country – all have certain standards to meet, which is a good thing, but also an easy way to get a slightly generic vibe across every store.
Nevertheless, strong service is strong service, and if you're not bothered by the atmosphere of a chain store, there's no reason to avoid Jared simply because of the number of stores they operate.
When we were looking at Jared, one of the things that jumped out at us was the interest they seemed to have in the eCommerce side of the business. Their website works a lot like many of the big, online vendors (sister company James Allen included), and even offers a pretty detailed process for designing your own ring online. We won't focus on this side of the business, since we're totally against the suggestion that buying a diamond ring online is a better or more convenient than buying one in-store, but it's worth pointing out.
The Diamonds
Jared stock diamonds graded by a long list of labs. While the GIA and AGS are both featured, they're listed alongside diamonds graded by the IGI and GSI, as well as GemEX and MiniCert diamonds, too. If you've read through our guide to diamond certification already, then you will no doubt be keenly aware of the fact that no two labs are created equally, and that you simply can't compare a diamond graded by the GIA with a diamond graded by the IGI, since the true quality of the latter is unlikely to be accurately represented in the IGI's report.
If you haven't read the guide yet, then here's the main point: GIA or AGS certified diamonds are the only diamonds we would recommend you invest in, since their results are by far the most consistent.
There's nothing necessarily wrong with a store stocking a combination of diamond grades, provided shoppers go into the store knowing that they should ask their sales associate to show them GIA and AGS diamonds exclusively. Unfortunately, a lot of shoppers don't know the importance of limiting their options, and may wind up with an inferior diamond not worth the price they paid.
If you are able to head into Jared and clearly state that you're only interested in looking at diamonds that are accompanied by GIA and AGS reports, however, there's every opportunity you'll find a beautiful, ring-worthy diamond in their selection.
Keep in mind that the larger chains typically struggle to match smaller, specialty jewelers in terms of diamond expertise and education. They need to employ a massive number of sales associates each and every year, and the sheer size of their workforces mean that they can't train every single member of staff to be capable of offering extensive knowledge on the subject of diamonds. Nevertheless, your own research beforehand is essential regardless.
The Rings
Jared offer an extensive selection of pre-designed ring settings, as well as a great customization service.
In terms of their existing designs, we'd generally advise shoppers to steer clear of some of the big name designers they house in their stores, which are so often produced on a mass scale. For instance, Jared stock Vera Wang – a big name in wedding dress design, but not so compelling in the jewelry department – as well as Tacori, which we've reviewed in full here.
As far as Jared's own collections are concerned, there's a great range of choice, and we're sure there's enough there to spark the imaginations of customers. Where Jared Jewelers shines even brighter, however, is in its in-store custom design studio. It's clear they're attempting to mirror this in their online platform, but, for reasons that are likely to be obvious, there's a lot more value to be found in working with an expert jeweler in-store, where you can pursue that organic, creative conversation central to designing a bespoke piece for your partner.
Remember than Jared Jewelers is a little higher in the pecking order than somewhere like Zales or Kay Jewelers – they're more interested in offering high quality experiences, and that commitment is also reflected in the time and attention they're willing to invest into bespoke pieces.
Cost
To us, Jared Jewelers seems to fall in the mid-range for engagement ring prices – although slightly higher than other mid-range jewelers. We saw some prices that would appeal to shoppers on pretty restrictive budgets, but the diamonds were generally of a visually-poor quality, so don't assume that everything on display in store meets the same standard.
Obviously, Jared Jewelers is a more expensive choice than an online vendor. This is the case with any bricks-and-mortar jewelry store, even a chain, since there are more costs associated with running them than there are with operating an online store, which can save on costs by drop-shipping direct to the customer, or only acquiring the stock after an order has been placed.
We've said it before and we'll say it again: the costs of shopping from a bricks-and-mortar store are as worthwhile as picking a GIA diamond over a IGI diamond, or prioritizing eye cleanliness over lawlessness. To us, they're part and parcel of making an investment of this size and importance, and can't be struck from the list of priorities simply because online vendors have found a business model capable of undercutting jewelers on price.
Diamonds are expensive investments, whichever way you look at it, and the price difference between a diamond purchase online and a diamond purchased in person becomes less significant as soon as you get used to the idea that buying a diamond is not like any other purchase you'll make. These are unique items, and can't be compared using their grades – or even a good quality photo/video alone.
So, is Jared Jewelers the cheapest store you could get your engagement ring from? No, but we'd rate their bricks-and-mortar stores significantly higher than we rate their online competitors.
In other words, pay for the experience, as well as the item you're getting out of it.
FAQ
Get all your questions about Jared Jewelers answered in one place.
Is Jared Jewelers legit?
Yes, Jared Jewelers is a highly reputable brand owned by Signet Jewelers, the largest specialty jewelry vendor in the United States.
It's got excellent reviews from past customers, and a pretty solid approach to customer service, as well as a good assortment of natural, GIA graded diamonds.
Is Kay and Jared the same company?
No, the two brands are different. Their similarities stem from the fact that they're both owned by Signet Jewelers, making them 'sister companies'.
You can read our full review of Kay Jewelers to find out more about our thoughts on this brand.
Can you negotiate at Jared Jewelers?
No, Jared's prices are fixed.
Many jewelry stores – primarily small or independent stores – welcome negotiation, but it's far less common in chain stores, where sales associates don't have the authority to play around with pricing. It can be a great way of getting a really attractive price on your ring, although you'll need to pluck up the courage to give it a try, first.
How Long Does a Custom Ring Order Take?
On their website, Jared quote a typical wait time of around eight to ten weeks on custom pieces.
This is pretty standard for any custom ring design, and simply means that you'll want to plan ahead if you've got a specific date in mind for the proposal.
Also keep in mind that certain times of the year can be a lot busier for jewelers, particularly if they're working on custom orders. We talk about this in our guide to the best time to buy an engagement ring, and how, in spite of the romance of Valentine's Day and the rush for a remarkable Christmas gift, it can be easier to avoid these 'peak' times during the year. Ultimately, the best time to buy an engagement ring is (a) when you're ready, and (b) at a time of year when you're not competing for space in the jeweler's busy diary.
Is Jared better than Zales?
While it depends on what you're looking for, we rate Jared a little higher than Zales in terms of selection, the diamonds themselves, and the level of service you get in store.
Honestly, neither store is an ideal choice in our opinion – although there are still some benefits to choosing one of these store. If you want to find out more about the service available at Zales, check out our review of the brand here.
Alternatively, take a look at our Jewelry Store Locator. We've compiled experience-based recommendations of jewelry stores up and down the country, to ensure our readers know where to find reputable and talented jewelers in their local area.
Our Summary
Jared Jewelers is a nice store. It's a little like walking into the lobby of one of the more upmarket hotel chains, where the décor is elegant, but generic, upmarket and higher-end than many mall-stores, but not so upmarket that the prices are totally overblown and out of reach, as they are in some of the luxury stores.
In other words, while it feels average, it feels nicely average. It's welcoming without being all that personal or intimate, simply because of the fact that the brand is used to extending its welcome to a much longer list of clients than smaller brands, or independent, local stores. There's every chance you'll wind up having a good experience with your sales associate or jeweler, and that you'll pair a great diamond with a beautiful ring – provided you do your research beforehand, and figure out your list of non-negotiables before you walk through their doors.
As always, your non-negotiables should (at the very least) include eye cleanliness, no discernible color (particularly if your setting is going to be platinum or white gold), GIA certification (or AGS), an Excellent or Very Good cut, ideal cut proportions, and, in less definable terms, an appeal that makes it easier for you to imagine getting down on one knee, and popping the question.
Nevertheless, it's important to stay realistic about the setbacks of choosing a big brand like Jared, too. Its size and reputation precedes it, and that means that it's not the most affordable option for bricks-and-mortar stores – particularly if you find yourself drawn towards one of the big name designers they have on display on the shopfloor. It's also not the most intimate option. For a jewelry store, their locations are pretty large, and offer a wide variety of other services and products alongside their engagement rings. It's worth keeping in mind, simply for the fact that the sort of experience Jared offer might not be what you have in mind when you say you're looking for a specialty jewelry store.