Key Takeaways
Shane Co.'s stores are welcoming and modern, and offer just the right touch of luxury that a lot of shoppers are hoping to find when making a purchase of this size and significance.
The biggest issue comes down to their approach to diamond certification.
Diamonds must be reliably certified, or you can't be sure that what you're paying is truly reflective of the diamond you're walking home with. At WillYou.Net, we only recommend the GIA and AGS – not the GSI, or in-house 'labs' that are there to avoid paying an external lab.
As a shopper, it's always best to take advantage of the GIA's unbiased and level-headed approach to grading, or you'll never know if you could have found something better elsewhere.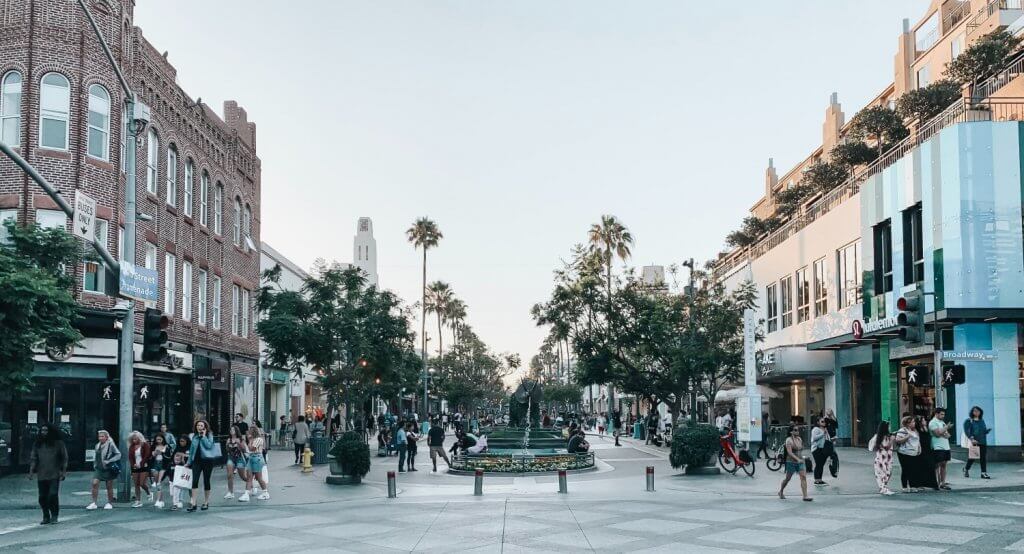 Picture this: it's a long, hot evening in summer and you're driving down the I-85 in your parents' old Acura Vigor after a long day of college classes when the Nickelback song gives way to a commercial. It's a voice you recognize instantly – the voice of Tom Shane of Shane Co., talking diamonds, as he has so many times before.
Now, however many years later, you can still recite those words perfectly – maybe even recall where Shane Co. is located in your city – and you're wondering whether or not they're the right people to (finally) turn to for your engagement ring.
Memorable marketing tactics may have changed a lot over the years – for instance, these days, the internet is awash with advertising campaigns from the big, online vendors – but, for so many people shopping for a diamond today, it's only natural to want to give into the nostalgia when the time comes.
Our grade: two stars
The positives: family-owned, with a welcoming atmosphere and many years' experience.
The negatives: a strange approach to diamond certification – one that could be detrimental to customers who are not sufficiently clued-in to diamond quality and value.
The Brand
The Shane family first entered the jewelry business in 1929, and, since 1979, Shane Co. has been making memories with its customers. It is currently operated by father-son duo Tom (whose voice you will likely recognize) and Rordan Shane. Now the largest privately-owned jewelry store in the United States, it is maintained by knowledge that has passed through four generations of the Shane family, and has enjoyed a prominent position in the cities it services thanks to those oh-so memorable radio campaigns we mentioned above.
They now have locations spread between California, Kentucky, Montana, Kansas, Indiana, Colorado, Arizona, Georgia, Minnesota, Utah, Tennessee, Oregon, and Washington.
On their site, Shane Co. demonstrate a great deal of pride in their exacting approach to hand-picking diamonds for their customers – but, at the same time, take a pretty loose approach to their diamond reports.
While some of their diamonds are GIA graded, others are GSI graded, and many more are graded by Shane Co.'s in-house team of graders. This is something we have encountered from Lee Michael, and we can't see the benefit of it. The GIA was intended to offer an objective approach – one that levelled the playing field for shoppers who had, until that point, been at the mercy of whatever prices the jewelry industry quotes them.
Having to rely on an in-house appraisal seems like a step back, and we would never advise our readers to invest in a diamond that has not been properly appraised and certified by the GIA (or, if that's not an option, the AGS).
If you need a refresher, here's our guide on the importance of diamond certification.
The Experience
The real value of Shane Co. lies in the fact that, as a customer, you can see and experience the diamonds for yourselves before you even consider spending any money. Experiencing the stone's light performance, checking for yourself whether or not it's eye clean (regardless of what's printed on the report), and looking for any deal-breaking signs of asymmetry or color are all vital steps that you simply cannot do if you're shopping online.
So, while we'd always strongly caution our readers against buying an uncertified diamond from Shane Co., browsing their GIA selection in store is infinitely better than choosing to browse the database of a large, online vendor instead.
Shane Co. pride themselves on their ability to offer a warm welcome, and their decades' worth of expertise to every customer who walks in their door. This is the sort of approach we value so highly in bricks-and-mortar jewelers, but do worry that it's off-set significantly by their approach to offering uncertified diamonds to trusting customers.
Why? Because uncertified diamonds harm customers more than they do vendors. It's far more likely that they will be charged above the diamond's value, then below it, and that's not something we can get on board with.
The Cost
Shane Co. diamonds are priced a little higher than some of their competitors, but it's very difficult to judge quite how significant this price difference is when there's so much discrepancy between the stones they offer. With GIA, GSI and Shane Co. rated diamonds all available at the same time, there's no way of knowing which diamonds are reasonably priced, and which are (potentially) worth less than what customers are being charged.
It is disappointing, to find that a store as familiar and influential as Shane Co. allows so much discrepancy between the diamonds they offer, but this is one of the reasons why we focus so much of our attention on the GIA. No other lab can provide the same level of consistency and, when it comes to diamonds, you cannot afford to make any concessions over consistency.
Our Summary
It's surprising that a jewelry store with the reputation and experience that Shane Co. is able to boast would still bother listing diamonds that have not been certified by an objective and highly regarded gemological lab like the GIA or AGS – particularly when they work to put across such a customer-oriented philosophy.
It's also a shame, since we're always working to ensure that shoppers are aware of the inherent value of popping into a local, bricks-and-mortar jewelry store rather than going online instead. There's a lot these stores can offer – a lot that shoppers with limited experience can't do without – and it's sad to think that a name as prominent and respected as this one is unable to offer it in the way we feel it should be offered.
Shane Co. is a big name in many states. If you're aware of the need for strong certification, and know the focus on the GIA diamonds, then it may be worth a visit but, from our perspective, there are other jewelry stores offering a better service to new shoppers than this one.