Key Takeaways
If you're based in Connecticut, then you'll probably already know someone who bagged their engagement ring at Michaels Jewelers.
They do offer a good range of GIA and AGS certified diamonds which, for us, is vital. However, it's important shoppers are mindful not to stray into their collection of IGI certified diamonds, since they won't get anywhere near the same level of reliability in terms of consistency and value from these stones.
The best part about Michaels is the ability for shoppers to see their prospective diamonds before they actually make any financial commitment. For us, these is also vital.
It's a good destination for shoppers who want to be financially savvy, and avoid paying extra for an exclusive brand name.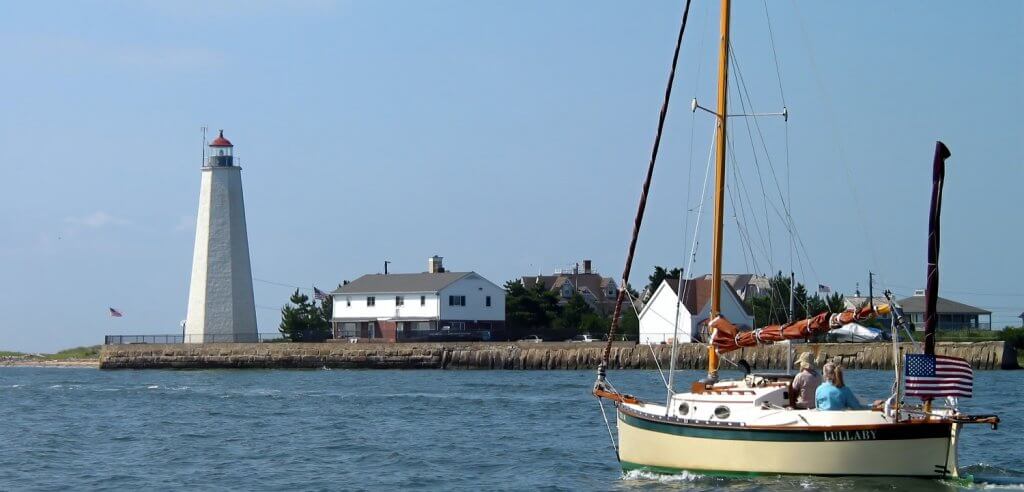 Michaels Jewelers will be a familiar name, particularly to any of our readers who spend a lot of time shopping round Connecticut. With stores in Bristol, Canton, Meriden, Waterbury, Orange, Manchester, Farmington, Danbury, and Westfield Trumbull, they represent a pretty obvious choice for anyone searching for an engagement ring in the Nutmeg State.
Not only that, but they have done for more than a century, and have no doubt got plenty of love stories to tell from the local community. It's always great to think about the many, many generations' worth of couples who will be forever linked to the country's bricks-and-mortar stores, and will always be brought back to the most meaningful and memorable moments in their lives whenever they drive past one of their distinctive storefronts.
While it may not be the most practical string to the bricks-and-mortar businesses' bows, there's a lot more to picking out a beautiful engagement ring than practicalities alone, and it's safe to say that most of us are suckers for a romantic backstory.
But, as is the case with a number of prominent names that were, once upon a time, defined by humble beginnings, Michaels has changed a lot over the years. Servicing communities across Connecticut, it's got a lot of sway – a lot to offer – but also some things we're not so convinced by.
Our rating: three stars
The positives: a longstanding and reputable jewelry store with plenty of locations to offer Connecticut shoppers the space, time, and help they need to pick out a beautiful engagement ring. Their diamond selection includes a good choice of GIA and AGS diamonds.
The negatives: the main area we're left a little lukewarm by Michaels jewelers is in certification. While they do stock GIA and AGS diamonds, they also stock IGI certified diamonds – a major step down in consistency and value for shoppers, and a big risk when it comes to drawing up comparisons.
The Brand
Michaels Jewelers was first established under the name Irving Michaels & Company in the nineteenth century. For a time, it operated as a wholesale jewelry business until Irving Sr., Abraham's son, relocated from Nova Scotia to New York City and opened the business's first store in 1911, signaling the business's transition from wholesale to retail.
That first store started operating under the joint name Michaels Maurer, until Maurer sold his side of the business to the Michaels family, and, for the first time, it started operating under the name that is recognizable across Connecticut to this day. Thanks to the success of the business, additional stores opened over the next thirty years, and, to this day, you'll find ten locations across the state of CT.
For long-time residents, their storefront will be a familiar sight – and, chances are, you know at least one person walking around with a Michaels Jewelers original on their finger. That's part of the charm of the smaller, local businesses – you become a part of their history, and they of yours.
The Experience
At WillYou.net, we're big supporters of the experience in any bricks-and-mortar jewelry store. Sure, some stores live up to it better than others, but there's a lot of value to a location like Michaels Jewelers.
It's worth noting that, while Michaels Jewelers does not have a nation-wide reach like some of the bigger brands, it's a well-established chain across the state of Connecticut. It occupies a relatively unusual space, halfway between 'big chain' and local business. Their stores are predominantly located within malls – although some, like their Haddon Heights locations, are a little further from the crowds. What you prefer will simply come down to personal preference. We're not against mall locations, but it's often the case that these locations feel a little less intimate than the rest.
Otherwise, Michaels is able to offer the experience we are always talking up – and, going by their success and reputation across CT, they do it consistently, and they do it well.
The Diamonds
Michaels stock a pretty robust selection of diamonds certified by the GIA, AGS, or the IGI. While it's always good to see a jeweler focusing on the GIA and AGS for their diamonds, it's surprising that a store with such a long history – and such a big reputation – across Connecticut would stock IGI certified diamonds, too.
The IGI, which stands for the International Gemological Institute, does things very differently to the GIA – both in terms of speed, and the results themselves. Favored by big chain stores like Zales and Kay Jewelers, the IGI's ability to churn out diamond reports much, much faster than the GIA – and at a lower overall cost to the jeweler – is seen as a pretty major benefit, given the number of diamonds that pass through their business each year.
We can certainly see why it helps them to keep things moving – and to keep overhead down – but there's no real benefit to the shopper here. Fast grading means inconsistent results, and the IGI has been the subject of a number of independent investigations over the years, as a result of its reputation for inconsistency.
As such, shoppers really can't compare a GIA diamond with an IGI diamond, even if the grades seem to be like-for-like between the two reports. If the GIA had graded both, there is every chance that the IGI diamond would have come out with significantly lower grades – and, as a result, a much lower overall value.
In other words, you stand a much better choice of getting the most for your money with GIA diamonds.
The Cost
Michaels Jewelers is a relatively affordable option, that sits comfortably around the mid-range that most shoppers are looking for. They stock a number of designer brands, which we typically advise readers to avoid in favor of their chosen jewelers' capacity for creating custom designs. This is partly so you can walk out with a unique and hand-crafted piece, made locally and by a jeweler you personally know, rather than an item that has (potentially) been mass produced and shipped to your chosen store without any direct discussion between you and the person making it.
Fortunately, Michaels Jewelers do offer an in-store design service, with the capacity to create a 3D digital design following your consultation. Obviously, the exact cost of your ring with depend on the design itself – its complexity and, of course, the diamond you pick.
You could find a beautiful ring at Michaels for around the $10,000 mark – or a little below, if the design you pick out is simpler. But, at the same time, the store seems more than capable of catering to a much higher price point, making it a good all-rounder in that department. Their diamond selection is extensive enough to appeal to shoppers of a higher budget, and their experience with creating custom designs is more than up to the task.
Who Owns Michaels Jewelers?
Michaels is currently owned by the Hannoush Family.
The store remains within the Michaels family between the years of 1885 and 2019, through five generations, until it was purchased by Camile Hannoush. The store continues to uphold the same philosophy it always has, however, and remains very much the same as it always was for regular visitors.
Our Summary
Michaels Jewelers has got a lot of what we like to see in a jewelry store. Not only has it got strong roots in the local community in which it first started back in the early twentieth century, but it has also managed to grow and thrive across the state of Connecticut across generations. There are few endorsements as valuable as those that come from a store's own customers, and there's a lot to be said for the store's solidity and high regard.
Nevertheless, there were some things we didn't like. As we mentioned above, we can't quite see why a store that seems so invested in its customers would branch out to include IGI certified diamonds in its offering. They represent a major step down from the GIA and AGS, but that step down is felt by the customer (whether knowingly or unknowingly) more than it is by the vendor.
For us, IGI certified diamonds can't be trusted – not when there are thousands of dollars at stake. Since they consistently fall behind the GIA and AGS in terms of accuracy, there is a constant risk that shoppers will invest in a diamond that they believe to be significantly better quality than it is.
Michaels Jewelers don't just stock IGI diamonds – which begs the question, why stock any at all? For stores like Zales and Kay, who are prioritizing low overheads, the motivation is clear, but Michaels caters to a different sort of customer, and we would hope they would arm themselves with the knowledge needed to avoid IGI diamonds altogether – whoever is selling them.
We will always speak up for the unparalleled service that reputable bricks-and-mortar jewelers offer to their customers, but it's always important to weigh up the good and not-so-good sides to a store's approach to diamond quality, value, and, most importantly, consistency.