Key Takeaways
Zales enjoys a pretty strong reputation around the country, although it's probably more famous for its value as a mid-range jeweler of gifts, fashion jewelry and watches than it is as a source of engagement rings.
The in-store experience will vary from location to location, but you can guarantee that it'll offer more guidance than the alternative – online vendors of engagement rings and diamonds.
Their stores do feel a little 'safe', and are lacking the more luxurious, modern qualities other jewelers have started to embrace.
Zales do, however, stock plenty of GIA graded diamonds, which is great news for shoppers who want to make an informed decision.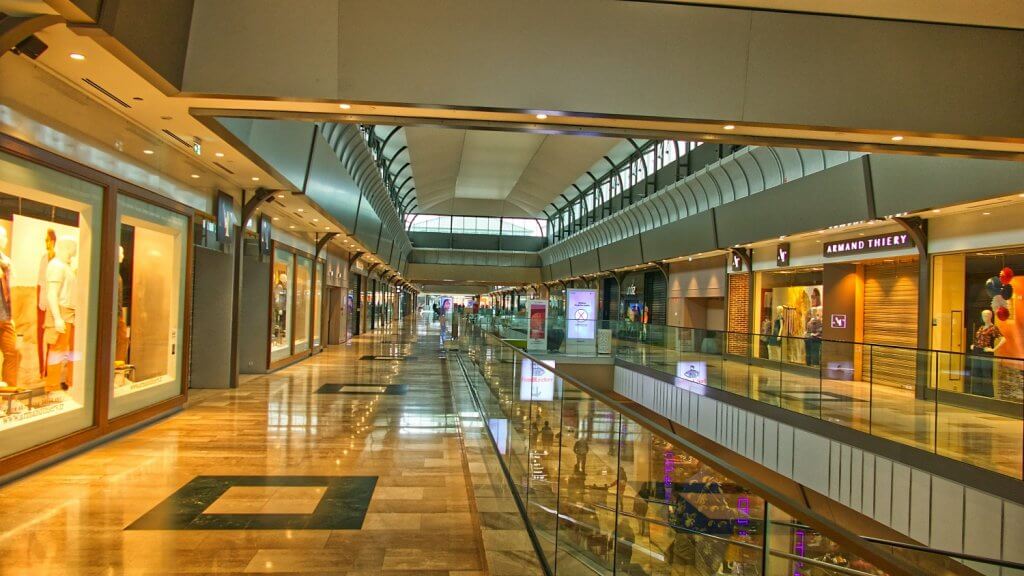 We've all heard of Zales. Even if it's been a hot minute since you last stepped foot inside the mall, there's a strong possibility that, within a few seconds of hearing the word 'jewelry store', the name Zales pops into your head. It's a big brand and, as far as American jewelry stores go, it's a pretty old brand, too. Sure, it's best associated with the heyday of the mall, but its sheer size and longstanding reputation means that most of us haven't forgotten about it entirely just yet.
Plus, in more recent years, Zales has expanded online, so it's far from fading into history.
Zales was always a crowd favorite for getting jewelry at a reasonable price. A little like Pandora, the brand offered a pretty handy middle ground between downright cheap, and jewelry that was way out of budget. You could stop in there for a Valentine's Day gift, or something for an upcoming anniversary, Mother's Day, or holiday, and walk out feeling pretty confident that you'd made a solid choice.
Obviously, picking out an engagement ring – and feeling sure about its ability to sweep your partner off their feet – necessitates a little more than a 'solid choice'. It's got to be perfect, in every sense of the word, and fit your budget comfortably without being too safe.
So, is Zales the right port of call for you? Here's what we think.
Our rating: three stars
The positives: a reputable and consistent store with a lot of locations, and a good aftercare service.
The negatives: choices are pretty limited for GIA diamonds. Many of their diamonds are graded by the IGI or by an unnamed lab, and clarity is generally pretty poor, with many of their diamonds featuring grades as low as I1 or I2.
The Brand
Zales was founded way back in 1924, by brothers Morris and William Zale and their business partner, Ben Lipshy, in Wichita Falls, Texas. At the time, one of the most significant draws for Zales was the decision to introduce a credit policy to shoppers. By making an initial deposit of just a penny, and agreeing a monthly repayment fee of a dollar, shoppers who would have been unable to afford the pieces sold at Zales could take advantage of a whole new opportunity – one that proved far more affordable.
Zales grew across Texas and Oklahoma throughout the thirties and forties and, in the fifties, opened its first mall location. The history of the brand offers a fascinating glimpse into the remarkable changes that were occurring in America's retail sector throughout the twentieth century, as disposable income became far more prevalent – and, accordingly, the opportunities to spend it.
Zales has been involved in a number of mergers and acquisitions – most notably, when it was purchased by Signet Jewelers – the largest jewelry retailer in the world – in the winter of 2014. If the name sounds familiar, that's probably down to the fact that Signet Jewelers also operates Kay Jewelers, JamesAllen.com, and Jared Jewelers. In other words, it's the brains behind some of the country's biggest jewelry brands, with hundreds of locations spread across almost every major city and town.
To this day, Zales remain a popular choice for those looking for find good jewelry that won't run up a massive credit card debt. Their selection varies from fashion jewelry – for instance, Zales stocks collections like Enchanted by Disney – to more upmarket pieces from designers like Vera Wang
Of course, the brand also stocks a large number of engagement rings and engagement ring – both from their own collection, and from third party designers.
The Experience
Zales is a big store with a lot of locations across the country – more than 780, and that's not including their outlet stores, which would push the total up to more than 900 – and, as you can imagine, that does lead to a pretty generic vibe across their stores. It's not totally unintentional, since a brand with the size and reputation of Zales has to have worked on some rigid standards for the layout, décor, customer service and all-round experience a shopper will find. That's what we like about chains, whether we're talking restaurants or retail chains: they're consistent and, whether you're shopping from your hometown or running in for emergency supplies on vacation, you pretty much know exactly what you're going to find when you pass the threshold.
In fact, that's exactly the sort of familiarity some shoppers want when they're getting ready to buy something as important as an engagement ring. While, at WillYou.Net, we're big fans of the local jewelry store, we understand that wandering into somewhere 'unknown' can be daunting for some people.
This is where stores like Zales thrive.
Yes, the stores are generic. They tend to capture that vibe and style of décor that goes hand in hand with the mall: safe, neutral, and halfway between 'special' and 'ordinary'. That's not a criticism – it simply comes with the territory for a store that set the tone for mall-based jewelers everywhere.
And, if you take a look at our guide to mall jewelry stores, you'll see that we've got nothing against them. Although certain brands leave us underwhelmed, the idea that all mall jewelers are bad simply because they operate in a retail space no longer considered to be the most glamorous or popular destination isn't one we buy into.
Mall-based jewelers offer a lot of benefits over their biggest rivals: the online vendors, including guidance, a personalized experience, and the ability to see what you're buying before you drop thousands of dollars on it.
The Diamonds
First things first, Zales do stock a wide variety of GIA graded diamonds. However, they also stock a number of diamonds that are either certified by the IGI – a lab that is far less reliable, and far less consistent than the GIA – or not certified at all. Zales own diamond collection, Love's Destiny, is marked as 'certified' but no details of the lab, or of an accompanying diamond report, are given.
A lab like the IGI is a poor substitute for GIA or AGS. They grade a lot of diamonds a lot faster than the GIA, making them a convenient choice for big chain stores like Zales. That, coupled with the fact that they're not only cheaper, but also tend to grade diamonds higher than more stringent labs, means that the vendors can get a higher return on their stock than they would have if the GIA had given a more accurate grade.
What is worrying is the fact that so many of the IGI diamonds (and diamonds certified by an unknown entity) have poor clarity in common. Many of the diamonds we saw were I1 or I2 in clarity – and, according to their website, all of the Love's Destiny diamonds were I1. If you consider the fact that the GIA often grades one or two grades lower than a lab like the IGI, it's pretty worrying to consider how low quality these diamonds must be.
On the upside, one of the greatest benefits to picking a bricks-and-mortar store (whether Zales, or much smaller) is the ability to see these diamonds firsthand. An I1 or I2 diamond is very unlikely to be eye clean, and you can judge this for yourself with no training or equipment.
Plus, provided you do your research beforehand, you can make your desire to browse only GIA certified diamonds known to the person serving you in-store, right from the very beginning. It's not ideal, since plenty of shoppers will head into Zales, not understanding the importance of GIA certification, and trusting that what's in the case in front of them is of a good enough quality.
The Rings
First off, the selection. As you would expect, a big brand like Zales has got something for everyone, from glitzy double halos and high CTW clusters, to the more traditional solitaires. From the selection we saw, the majority were pretty heavy on the accent stones, and there weren't all that many unique or contemporary styles to look at – a fact which can make the selection feel a little dated, in light of current trends in favor of shape and classic minimalism.
Nevertheless, there's something for everybody, and halos aren't going to go out of style completely any time soon.
As we mentioned earlier on, Zales stocks a number of collections. Vera Wang's Love collection, which we've reviewed here, likely represents a big draw for the company, although we're not totally sold on Vera Wang's ring designs. While Zales do offer a custom Vera Wang service, the options struck us as pretty pedestrian (for such a revolutionary bridalwear designer, anyway), and we can't see any benefit to paying a premium for this brand.
Zales' own collections offer a pretty solid choice but, again, a large number of their rings are set with diamonds that are not certified by the GIA, or dragged down by a poor grade for clarity. If you head into their store and ask to see nothing but their GIA diamonds, you are likely to find that your options narrow down drastically, and that what initially seemed like a great selection is actually pretty restrictive.
After Care
Zales' aftercare policies are pretty strong. Their offer the usual, in-store services like free cleanings and inspections at any Zales store, but also lifetime Diamond Breakdown Coverage included with the cost of the ring, meaning you can have your diamond replaced if the setting ever fails, or the diamond becomes chipped.
This isn't different to what a lot of jewelry stores offer, but it's another strong example of the importance of shopping from a bricks-and-mortar jewelry store. Sure, some of the online vendors we've reviewed in the past also offer this service but, in order to utilize it, you've got to send your ring away to be fixed or cleaned or inspected, and that's a whole new worry to throw into the mix.
We typically recommend you take your ring in for an inspection and clean once every six months, and that's a lot easier if you can head into your local Zales whenever you're already out running errands.
They also offer trade-in value for bridal sets and solitaires. Since lab grown diamonds do not retain value like natural diamonds, this service is only extended to buyers of natural diamond rings – another compelling reason to stick with natural diamonds.
The Website
We won't give much attention to Zales' website, for the simple reason that we would never recommend our readers use even the best rated online jeweler out there, since making a purchase of this size and magnitude is far too risky for us to consider leaving up to a few pictures, and a hastily-written product description.
But, Zales is a trusted brand, so we thought it important to reiterate that point.
Besides, their website is definitely lacking in some of the details we'd hope a brand as big as Zales would have. Their product photos are basic, and hardly tell the full story. For instance, the listing below is for a diamond with a clarity grade of I2:
True, Zales do clearly state that products may not look exactly as they do in their photographs, so we won't hammer on about it, but this is a prime example of why shopping online for a diamond is never a good idea, and why you're much better off in store, where you can see and examine the diamond for yourself.
Often, shoppers assume that their opinion isn't important when they've got a diamond report in front of them, but your own opinion of the diamond is just as important. True, the report is vital, but primarily for determining the value of the diamond – whether you're overpaying on poor quality, or paying more than you need to on good quality (like VVS1 or E color).
In store, you can see what's really there – any inclusions that will draw the eye once the ring is on her finger, or any color that wasn't (or couldn't be) portrayed through a computer screen.
The Cost
Very few stores we've reviewed offered prices as far ranging as Zales. Some of the engagement rings we viewed fell below the $500 mark (reduced from $800). As can only be expected, these rings certainly reflected their price, and featured a lot of beading and thick metalwork to compensate for smaller diamonds.
The most expensive ring we encountered had been reduced from over $60,000 and, shockingly, we couldn't find any mention of who certified the diamond. While Zales is likely using cheaper labs or in-house grading to save costs on its smaller diamonds, it's very surprising that they refrain from providing that vital (or, more accurately, pivotal) piece of information to shoppers with tens of thousands of dollars.
Then again, whether your budget is $5,000 or $50,000, knowing who certified your diamond is of the same level of importance.
It's tough to judge Zales' pricing accurately, since it's impossible to do a life-for-like comparison between a GIA diamond and an IGI diamond – and particularly between a GIA diamond, an IGI diamond, and an uncertified diamond. Naturally, this leads to a certain amount of variance in pricing for rings that, on the surface, look relatively similar, and we can imagine this being a little confusing to a shopper with no detailed knowledge of diamond certification or value.
When it came to their GIA graded diamond rings, prices seemed to reflect quality and carat weight pretty closely. Unfortunately, their website shows a pretty limited selection of GIA diamonds, so we can't speak for the choice you'll find in your local store.
Zales are pretty well known for running plenty of promotional events throughout the year. At the time of writing, a number of pieces were marked down in the approach to Valentine's Day, but none of the options we saw seemed worth investigating further, simply because they weren't listed as being GIA certified.
FAQ
Still have questions? Check out our answers to the most frequently asked questions below.
Is Zales jewelry good quality?
Zales' jewelry is made to a good standard, although the size of the brand does mean that many of their pieces have to be created to meet with mass demand.
Also, remember that good quality craftmanship on your ring is only half the story. If you don't invest the time and attention into making sure that your chosen diamond is symmetrical, sparkly, eye clean and without any noticeably color, you'll wind up walking away with a poor choice – and a poor quality piece.
Zales wouldn't have earned its reputation, and reached such prominence across the country, if it didn't meet a certain standard for quality control.
Why is Zales jewelry so cheap?
The prices at Zales differ pretty drastically from department to department. Their fashion pieces are made from cheaper materials like sterling silver and gold plating, which means they are much more affordable than pieces from a high-end store.
As for their engagement rings, their prices aren't particularly low – particularly when you focus on their GIA certified diamond rings, rather than those certified by the IGI or an unknown 'lab'.
Remember that, while jewelers often run seasonal sales and discounts, this is likely to be on the setting price, rather than the diamond. Good diamonds don't go on sale, because of their inherent value, so don't get lured in too deep (or force yourself to settle on a style you're not 100% sure about) as a result of, say, Christmas or Valentine's Day deals.
If a price seems way too good to be true given what you understand about what diamonds are worth, then the chances are that it is. Zales stocks a wide variety of diamonds, and the trouble with low grades like I1 and I2 (particularly when given by labs that aren't the GIA) is that diamonds are far, far less likely to appear eye clean.
This can cause the value of a diamond to drop pretty drastically, and may explain some of the cheaper options available via vendors like Zales.
What's more, Zales is an incredibly large brand, with hundreds of stores across the country. They are able to purchase and sell their diamonds in much larger volumes than most other stores. This can make it easier to sell at smaller margins.
Is Zales owned by Kays?
No, Zales and Kays are sister companies, both owned by Signet Jewelers.
As a result, there are a number of similarities between the two stores, but there are some noticeable differences, too. Click here for our full review of Kays.
Do Zales sell real diamonds?
Yes, Zales sell real diamonds.
They also sell a wide range of other gemstones, as well as the diamond simulant cubic zirconia, but we didn't encounter this in their engagement ring collection.
The most important thing shoppers can remember is that knowing a diamond is 'real' isn't enough. Certification is what sorts the good investments from the bad.
This is why doing your research online before heading into the jewelry store for the first time is the most important think you can do. It's the difference between thinking you have found a good deal, and knowing that you are walking away with the best diamond you could hope to find at your price point.
This is true whether you're heading into Zales with a $5,000 budget, or walking into Tiffany & Co. with a no specific limit on what you're prepared to spend.
Can you negotiate at Zales?
No, Zales' sales staff will not have the authority to haggle on prices.
It is incredibly rare for a chain store to be receptive to haggling or negotiation. Their prices are determined long before the rings are placed into the jewelry case, and trying to talk the sales assistant serving you into offering a lower price will be a waste of your time – and probably a little embarrassing, too.
Does Zales have fake diamonds?
No. Zales offers natural diamonds, lab grown diamonds, and cheaper materials like cubic zirconia in some of their pieces, but it's not selling fake diamonds as real diamonds.
This is something a lot of shoppers worry about when they come into the process, but it simply underlines the importance of shopping from a reputable seller.
Real jewelers are passionate about their craft, and have reputations within the local community to uphold – and this is one of the reasons we typically advise our readers to shop from them. But, at the same time, larger chains like Zales didn't grow to be so large by conning shoppers out of diamonds, and you can feel sure that you won't be sold a fake at the high price of a real stone.
This is one of the key concerns we felt when reviewing sites like eBay, where third parties are not regulated or checked thoroughly enough to protect shoppers from wasting a considerable amount of money on something that, in reality, is hardly worth the cost of shipping.
But that's not important here. The bottom line is that, while not all of Zales diamonds are worth investing in, the brand is not trying to trick shoppers into investing in diamond simulants.
Our Summary
While Zales represents one of the biggest and most prevalent jewelry stores in the country, it doesn't rank anywhere near the top of our list of recommendations. Then again, it's nowhere near the bottom, either. We've got some positives to say, but it's not a long list.
For a brand that has named itself the store for diamonds, we were left pretty disappointed by the selection. Before we whittled it down to their GIA certified diamonds, we found a lot of questionable options that were severely lacking in terms of clarity – although, in some strange trade-off, many had color grades near the very top of the scale.
It's a shame that a retailer as big and reputable as Zales relies so heavily on a lab like the IGI, since doing so really offers no advantages to their customers – and, in many ways, can pose some serious disadvantages. Sure, these diamonds are often a little cheaper, but they can also easily be worth less than their lab reports would suggest.
The biggest advantage to shopping from Zales is the fact that you can head into one of their stores, and take your time sorting the good and attractive options from the ones that leave you cold. If you only look at the GIA certified diamonds, then you can find out everything you need to know by looking through the accompanying report, and by looking at the diamond itself first-hand. This is something you cannot do through Zales' website – or any other jeweler's website – and it's why we will never recommend any other approach to our readers.
Otherwise, the best thing you can do is research before heading into the store. Sure, your sales assistant will be able to answer questions, but nothing beats going in with a baseline of knowledge about diamond value, quality, and certification.