Key Takeaways
Philadelphia's diamond district is one of the oldest and best in the United States and is only smaller than that of New York City. It, as such, contains generational knowledge and history.
Jeweler's Row is Philadelphia's diamond district. It is home to Walnut Street, Sansom Street, and 7th, 8th, and 9th, with stores like a forty-year-strong operation like Steven Singer Jewelers, family-run De Summa and Wexler, and, standing since 1914, Unclaimed Diamonds. Further south and north, beyond Jeweler's Row, there are more establishments to explore.
Unified by expertise and enthusiasm, the Philadelphia diamond district is home to unique stores and diamonds.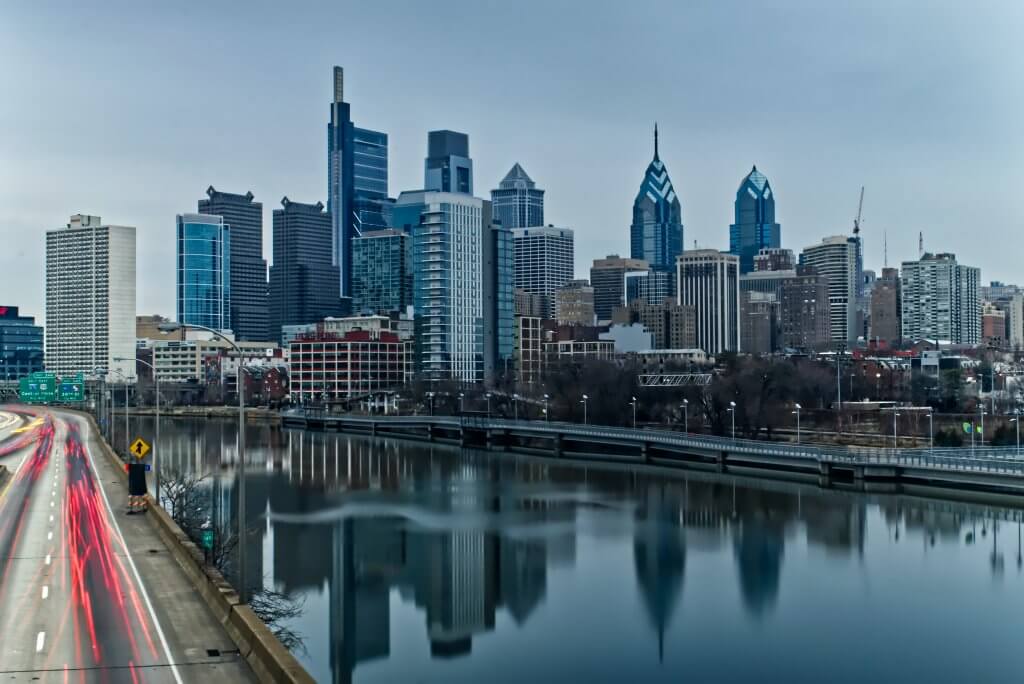 From the hundreds of miles beneath the earth – not to mention thousands of miles away, and millions of years in the past – to a jewelry store tucked away somewhere in Brewerytown, Fairhill or Oxford Circle, buying a diamond in Philadelphia is a great way of adding a new chapter to a story that began lifetimes ago.
And what better way to celebrate your new life together than to buy your diamond in the very city you call home – not to mention home of the Eagles, the Liberty Bell, and the world-famous cheesesteak?
For one thing, you get to take advantage of knowledge that has been passed from generation to generation. Master jewelers are working in all corners of the city, and making the decision to follow their guidance is, in our opinion, one of the best decisions you could make – aside from making the decision to propose, of course.
For another, just as there are some things money can't buy, there are also plenty of things that the internet can't replicated, like a one-on-one, personalized consultation with a jeweler who can actually put your chosen diamond right in front of your eyes, and give you the essential, irreplaceable opportunity to see it yourself before you spend your money on it.
In short, for Philadelphia residents, shopping for a diamond in Philadelphia itself is by far the best option you have in front of you.
Obviously that's not going to help you find the perfect engagement ring, but…
Does Philadelphia Have a Diamond District?
Yes! Philadelphia is also able to lay claim to one of America's best – and the country's oldest – diamond districts, making it a true haven for the first-time shopper.
Surpassed in size only by the diamond district in New York City, any loved-up fiancé-to-be will find themselves in a very strong position if they happen to live in driving distance of Philly.
The city's diamond district is referred to as Jewelers' Row, although it covers a wider area than the name implies. Plus, there are plenty of gems tucked away just outside of Jewelers' Row (more on that below)
It seems only fitting that Philadelphia's legendary history is as much a part of its diamond district as it is anywhere else in the city – and, as we always say, one of the greatest benefits to shopping form real, bricks-and-mortars jewelers any city is that you get to take advantage of knowledge and experience passed down through generations.
Jewelers' Row
Located in Center City, Jewelers' Row covers a wide area – and boasts some three hundred businesses (although, admittedly, some are wholesalers and not aiming towards first-time shoppers). Regardless, we're pretty sure you'll have more choices than you need in Center City alone.
You'll find most of these stores along Sansom, S. Seventh, S. Eighth, and S. Ninth, Chestnut and Walnut.
But – and it's a pretty big 'but' – we can't vouch for the quality of every single establishment that's put down roots in Jewelers' Row. Yes, bricks-and-mortar always comes out on top of the internet, but that's not to say every store in Philly is created equal. We don't recommend you head straight out to Center City and walk into the first jewelry store you lay eyes on.
Below, we look at a few of our top recommendations – stores we favor based on experience.
Walnut Street
On this virtual tour, we'll start at Walnut Street & 7th Station, since you'll barely have to take two steps before you're looking through the window of Steven Singer Jewelers, a store in operation for more than forty years now – and definitely not your average 'boutique'. Down to earth, boasting one of the strongest 'personalities' we've ever encountered from a brand – and a strong selection of GIA certified diamonds, pin this location if you're looking for a unique experience (and, of course, a beautiful ring).
What's more, the store features a window onto its master jewelers, so you can literally see the pieces being made.
Little more than half a block away, you'll find LL Pavorsky Jewelry – a warm, friendly, and laid-back family jewelry store with more than thirty years' worth of history on Jewelers' Row. Run by a highly knowledgeable team, and known across the city for its ability to create truly stunning custom rings, it's another store well worth your time if you're shopping in Philly.
You'll also find Wolf Jewelers located on Walnut Street, family-owned since 1961 – giving them more than sixty years' worth of experience. Their store is cozy and welcoming, but still luxurious, and the level of care and attention that they invest into every one of their customers is exactly what makes the American jewelry store such a valuable institution for shoppers.
Sansom Street
From Walnut Street, you can ride the rail down to Chestnut St &15th and find yourself surrounded by the historic jewelry stores that line Sansom Street. From Sydney Rosen to Christian Michael Jewelers and J Hyman and Co., you could easily spend an entire weekend on Sansom alone.
De Summa & Wexler come highly rated. A family jeweler run by Ron and Bill for almost thirty years, their jewelry professionals pride themselves on offering a high level of service, and some truly out-of-this-world custom designs.
7th, 8th, and 9th
If you'd prefer to remain on foot, then there's a lot to see on your walk between Sansom and Walnut. On 8th St., for instance, you'll find Jeffrey Debs Jeweler Gemologist which, more than a business, represents a family legacy passed between siblings – and through generations. Driven by tradition and a commitment to excellence, there's no better reason to head down 8th.
There, you'll also find Kanell Jewelers, and Unclaimed Diamonds, which has been in operation for more than a century – since 1914, to be exact. We're not saying age wins out over all else, but when expertise and attention to detail are the name of the game, it certainly helps.
On 7th and Sansom St., you'll find Safian & Rudolph, which boasts an excellent showroom complemented by highly knowledgeable jewelers., and offers a great place for anyone who wants the full diamond-buying experience.
Beyond Jewelers' Row
While Jewelers' Row gets the limelight when it comes to Philly's diamond offerings, there's a lot more to the city than whatever crops up between Sansom and Walnut.
A little further south, you'll find hidden gems like Brian Joseph Jewelry – a private jeweler committed to giving each of their customers a highly personalized experience in a relaxed, comfortable environment.
If you find yourself a lot further north, then Bustleton Avenue in home to Somerton Jewelers and BEL jewelers – proof that you can be over an hour from Center City and still find a great experience.
Why Buy an Engagement Ring in Philadelphia?
If you've never had a reason to stroll through Jewelers' Row – or even question whether or not Philly has a diamond district in the first place – then it's easy to overlook quite how much the city has to offer when the time finally comes for you to invest in a diamond yourself.
The obvious alternative to stepping out your front door, getting to know your city better, and 'taking the plunge' by walking through the doors of one of these establishments is, of course, to go online. After all, it doesn't matter where in the country you are – the online jewelers will deliver.
In our opinion, this is one of the biggest mistakes you could make since, while Philly's selection of jewelers are all totally unique from one another, they'll all united by one key component: their ability to talk things through with their customers, offer ideas and input, and create that personal experience we think is as important to a beautiful engagement ring as the diamond itself.
Philadelphia's diamond district is brimming with history and, of course, beautiful diamonds. If you're local to the city, then we honestly can't think of anywhere better for you to try than the place you call home.
Plus, you won't have to go far to pick up your wedding rings when the time comes – or head in for a tune-up to your ring a couple times a year. Sure, the big online jewelry stores offer that service too, but, if we had to choose between putting a precious diamond ring in the mail or walking it into a jewelry store we already knew and trusted, we know which one we'd pick in a heartbeat.
Whether you're still in the early stages of planning, or ready to head out the door this instant and ride into Central City, take a look at our full list of the best jewelry stores in Philadelphia. Each store we list comes personally recommended by us, not just for their beautiful pieces, but for the strength of the experience they're able to offer their customers.
Remember, this purchase represents one of the biggest you'll ever make, and you want to make certain you're putting your faith in trustworthy (and experienced) hands. Do it in the city you call home.