Key Takeaways
What's 'best' is totally subjective.
The only way of knowing you're making the best choice possible is to know what your choices are in the first place. Do the research and get comfortable with the styles out there.
The right choice will always be the one that features an ethically sourced diamond.
Finding the right ring for your partner takes time, which means you need to give yourself as much as you can, rather than rushing into a decision.
Being honest and upfront about your budget is better than being coy, and talking yourself into a price point you can't afford.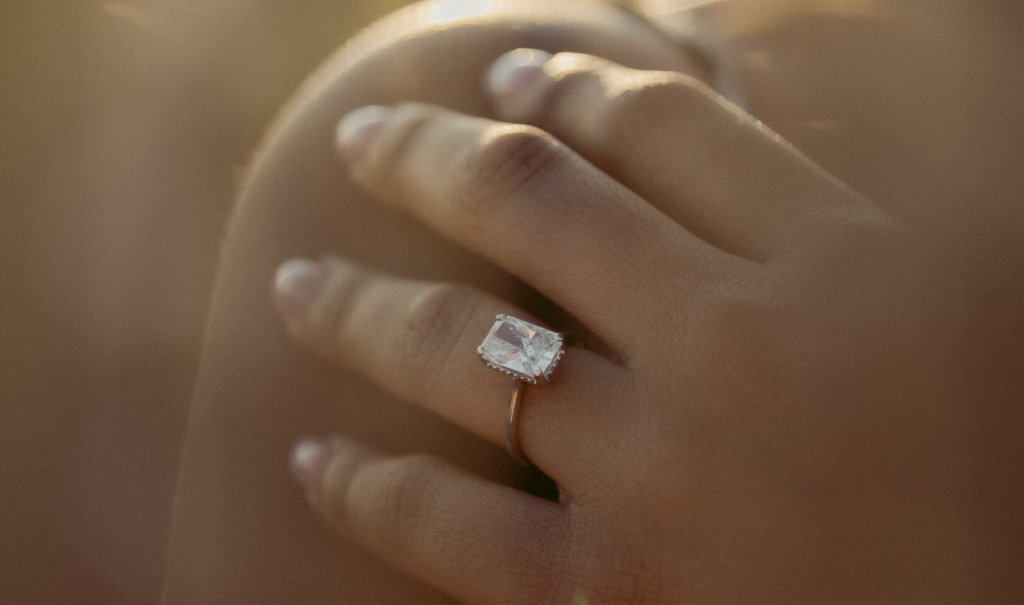 We know the story – you spend most of your adult life believing that finding 'the one' is going to be the hardest part but, in reality, it turns out that that couldn't be further from the truth.
The real 'hard part' for so many of us comes when we first begin looking for the engagement ring, and working out how to check all of her boxes – and surpass her expectations – on our own.
Fortunately, it doesn't have to be a solo pursuit. With the right knowledge, you can head into your consultation at the jewelry store with a clear head, and a mind full of ideas for your bride-to-be.
The Best Classic Engagement Rings
First off, let's get one thing out of the way: sticking with 'the classics' is not playing it safe – it's a case of embracing those features and shapes that will never go out of style, no matter how many brides wear them on their fingers.
It would be impossible to go any further without introducing the diamond solitaire – the definitive shape of the classic engagement ring that has held a special place in our hearts for more than five hundred years.
Comprising a simple, unadorned band of gold or, more recently, platinum, and an equally simple setting of four (or occasionally six) prongs with grasp the edges of the diamond and hold it high above the finger, the diamond solitaire really is everything many brides-to-be could want.
They are also ideal for exhibiting the unique qualities of your diamond. While this round cut solitaire conveys that famously perfect sparkle of the highly faceted round cut, while the more contemporary cut of the radiant diamonds means that this Radiant Solitaire Engagement Ring captures a more complex, unpredictable combination of fire and brilliance.
When it comes to compiling together the classics, it is always helpful to look to some of the most influential engagement rings in history, and very few are better known than the ring presented to Princess Grace Kelly of Monaco by her then-fiancé, Prince Rainier.
Featuring an emerald cut diamond, itself flanked by two smaller baguette cut diamonds, and placed in a simple platinum setting, the princess's ring not only boosted the popularity of the emerald cut, but also the three stone setting.
The style inspired countless engagement rings over the decades that followed, and will always represent a classic choice for any bride-to-be with a passion for beauty, symmetry, and elegant shapes.
Every diamond cut in existence today boasts a fascinating backstory, as each one required a great deal of skill, ingenuity, and creativity to discover.
The marquise diamond cut is a perfect example of this. Devised according to a request made by King Louis XV to his jeweler, this elongated cut is said to represent the lips of his mistress. Whether you find that anecdote romantic or bizarre, there's no denying that the story is unique, and warrants the marquise cut your consideration if you're in the market for a classic engagement ring.
The cathedral setting retains the simplicity of classic engagement rings, while giving it a little more authority via the elevated profile. Gold is, again, the classic choice, and perfect for this historic cut and shape.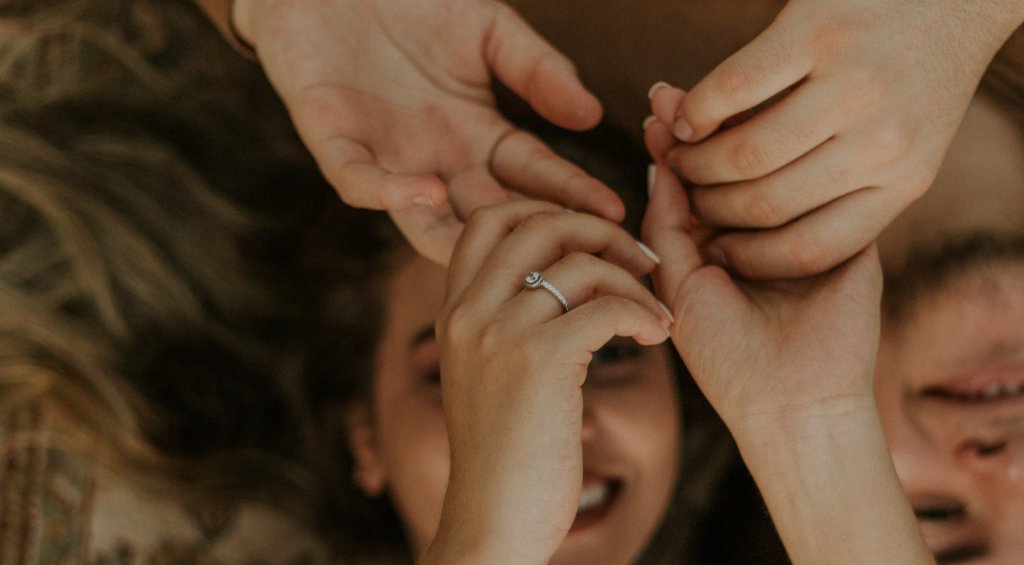 The Best Modern Engagement Rings
Whether you're looking to modernize the traditional solitaire shape, or to embrace a design feature that strays far away from the styles that have glittered in the windows of jewelers for the better part of a century, modern engagement rings offer plenty of versatility when it comes to setting your diamond, and your bride-to-be, sparkling.
While the silhouette of this particular ring is almost identical to the silhouette of the diamond solitaire, every element leaves a much more modern impression.
The princess cut, created during the second half of the twentieth century, broke new ground when it was introduced to the diamond world, as it utilizes brilliant faceting (what you see on a round cut) in a square diamond. This makes it a great alternative to the more common (and much older) round cut.
Similarly, the rose gold offers a great, modern alternative to yellow gold. While yellow gold is the enduring symbol of love and commitment, rose gold's distinctive hue about as romantic as it gets. With the delicate pavé accents on the upper half of the shank, the bright sparkle and rosy blush of the ring combine to create something totally new.
The Tension Set Engagement Ring
One of the simplest ways to create a sleeker and more modern vibe is to remove one of the most central features in any traditional engagement ring: the prongs.
We've said before how the ideal scenario for any beautiful diamond is for it to be able to float above the finger and receive as much light as possible, and the tension setting is absolutely the next best thing – particularly if you want to take another route and avoid the usual diamond solitaire shape. Even if you choose to embrace the traditional round cut, there'll be no mistaking this ring for something traditional.
Streamlined and elegant, this ring gives both the diamond and the shank an opportunity to shine, and to prove that, when the components are this exquisite, simplicity really is enough to create something unforgettable.
Rather than the glittering sparkle of a round or fancy cut stone, the emerald cut is often described as offering a hall of mirrors effect – a shine that reaches impossibly far into the depths of the stone. And, while this cut is actually one of the oldest in existence, embracing that unique sparkle in a more modern setting is highly effective.
Platinum is prized by jewelers for its ability to reflect beautiful flashes of bright, white light into the diamond, so it's a great option to go for if you want to get the most incredible light performance from your diamond – even a step cut like the emerald. And, with the halo glittering along every edge of the diamond – a hugely popular style in 2022 – there would be no lighting dim enough to stop this engagement ring sparkling.
The Best Minimalist Engagement Rings
While sparkling and embellished engagement rings are sure to draw the eye from across the room, a good diamond doesn't need any of those extra features in order to make a lasting impression. If your bride to be prefers a more minimalist approach to fashion and jewelry, you don't need to feel like your options are limited.
The Skinny Band Engagement Ring
If you were under the impression that a diamond ring couldn't get any simpler than the solitaire, you'd be wrong. With a strong enough metal, it is possible to make the shank of the ring (otherwise known as the band, or the part that she will wear around her finger) incredibly thin – below 2mm.
Many shoppers can be surprised to discover quite how much of a difference a skinny band makes to the overall impression of the design.
A warm-hued gold skinny band paired with a diamond that's maybe a little above average in carat weight will give the illusion that the stone is hovering on her finger, rather than constricted in any extra metalwork.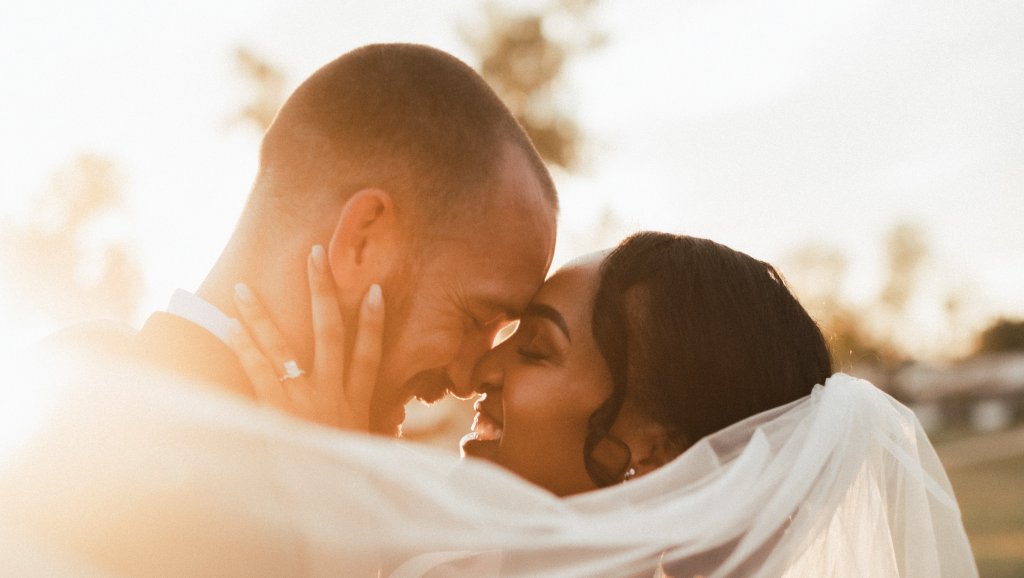 The cathedral is a highly versatile setting, excellent for giving greater dominance to the diamond without adding any additional features to the center setting – unless, of course, you're viewing the ring from the side.
If you're drawn in by the more unusual pear cut, remember that this is an incredibly difficult cut to perfect, and that ensuring an Excellent or Very Good cut is particularly important when you're designing a minimalist ring, since there will be no opportunity to hide imperfections within other design elements.
The Bezel Set Engagement Ring
Sometimes, achieving a sleek, minimalist vibe actually requires the jeweler to add something into the ring's design, rather than take away anything and everything that isn't vital to its structure – and the bezel is the perfect example of this.
By using a little extra metal to enwrap the diamond within a solid bezel, rather than using prongs, beads or tension, the jeweler can create a highly streamlined ring in which the diamond remains the central focus.
This design looks incredible with any diamond, but we'd recommend a large round cut with a great clarity grade, to ensure strong sparkle, and a contrasting, rich yellow gold for the bezel.
The Most Sparkly Engagement Rings
If you want to truly dazzle her when you lift the lid off that ring box, then you'll want to focus on squeezing as much sparkle as possible into every inch of your ring – from the diamond itself to the features only visible from certain angles.
We've already looked in detail at which diamond cuts sparkles the most but, when it comes to designing the entire ring, there are even more opportunities to capture those flashes and flickers
What sparkles more than a big and beautiful round cut diamond? A big and beautiful round cut diamond set within a halo of smaller diamonds, and a platinum pavé shank.
The pavé and halo both produce very different flashes of brilliance and fire to the center stone and, together, the effect is truly mesmerizing. As we mentioned above, platinum is the top choice for adding a sense of illumination to your diamonds, and creating sparkle from every conceivable angle.
The oval cut is the only true rival to the round cut in terms of sparkle, as it also features an incredible 57 facets across its surface, creation a beautiful sequence of sparkles as the light plays across the diamond.
Like the split shank, the twisted shank offers plenty more surface area on which to add additional sparkle with pavé or channel set diamonds. For the most light performance possible from these tony gemstones, ask your jeweler for French pavé, which lets in more light.
Finally, the contrast created between the clear, bright diamond and the gently blushing rose gold ensures that the brilliance and fire of the diamond stand out even more against the setting.
By now, you're (hopefully) aware that the most effective way of getting a diamond to sparkle is to expose it to as much light as possible, and it just so happens that the height offered by the cathedral setting enables as much of the upper and lower portions (or the crown and pavilion) to draw in and emit light as possible.
The cushion cut doesn't have the same reputation for sparkle as the round and oval cuts do, but their slightly larger facets can generate more fire (the colored flashes), which makes it very popular for engagement rings.
If you'd like a little more sparkle, you can ask your jeweler to add a hidden halo beneath the center setting, in the space created by the cathedral. A beautiful way to capture light from all angles.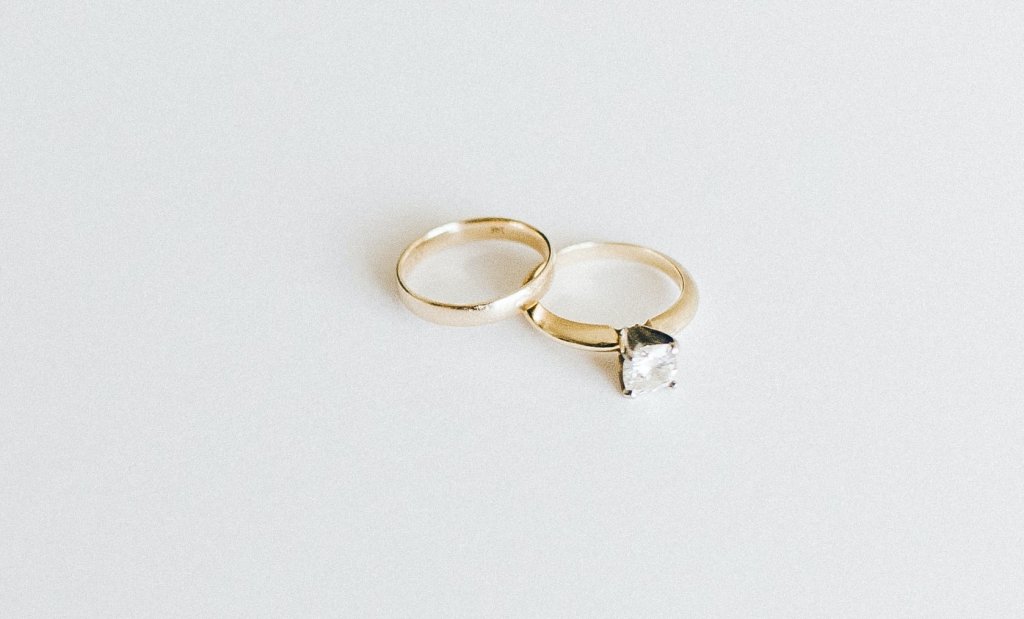 The Best Vintage Inspired Engagement Rings
Unless you've got your heart set on a genuine antique – in which case, read more about antique engagement ring settings first – introducing a few vintage elements into your ring design is a beautiful way to represent a family heirloom, or just capture your bride-to-be's more eclectic style in the design.
The pear cut has been in existence for around six hundred years, following the invention of a new gem cutters' tool known as the 'scaif'. These days, this cut typically comprises 58 facets, which serve to create an incredible sparkle high in brilliance, within the more unusual shape of the pear, or 'teardrop'.
On its own, the pear cut has a distinctly minimalist feel – streamlined and elegant – but, within an ornate halo, it begins to resemble a more antiquated style for fine jewelry.
We've talked before about how diamond cluster settings, while beautifully vintage, are a little less desirable these days, and the halo offers a much more effective alternative that still resembles the silhouette of antique rings.
While the Radiant cut wasn't invented until the 1970s, its design was inspired by two of the most traditional cuts in the diamond world: the Round cut, and the Emerald cut. The result is a fascinating center stone, featuring those elegant geometric shapes while retaining much of that bright brilliance that makes the Round cut so popular.
In a traditional setting like the Infinity band, itself decorated with intricate pavé diamonds, a wonderfully vintage vibe is created while preserving that sparkle that modern buyers are so eager to capture.
We've mentioned already how rich and complex the history behind the Marquise cut really is, so it's hard to imagine this unique shape not making its way onto our rundown of the best vintage styles.
Elegant, dazzlingly brilliant, and complemented perfectly by the ethereal glow of platinum, and the shimmer of the pavé band, this style is not only perfectly suited to a more vintage style, but also highly flattering for any wearer.
Finding the Diamond
It goes without saying that the best engagement rings, whether classic or modern or totally unique, will feature an incredible, jaw-dropping diamond.
How Do I Choose the Right Diamond Shape?
Think about style, sparkle, setting and budget. Having plenty of research on your side will be your friend here. There's a finite number of diamond shapes out there, and we're willing to bet that one or two will almost immediately jump out at you as strong contenders.
Her style
All diamond cuts are highly versatile. While the Pear cut is centuries old, it can be transformed into something incredibly modern at the hands of a skilled jeweler, and the same holds true for any shape out there. Still, some of the more unusual cuts pair wonderfully with particular styles, while others will immediately call for the tried-and-tested Round cut.
The Sparkle
You know your bride-to-be better than anyone, which means only you will know whether or not she'll hold sparkle as a priority over anything else. If so, you've narrowed down your list of choices to the brilliant cuts already, and probably already feel as though the Round cut will be almost impossible to pass up.
The intended setting
You don't have to have settled on the exact setting in order to have a pretty good idea how you want your ring to turn out. Designing an engagement ring is a balancing act, and thinking ahead to the bigger picture is the best way to invest in your diamond without any concerns or worries at the back of your head.
Your budget
Obviously, this has got to come into the equation at some point. Some diamond cuts are considered to be much more valuable on the market than others, which means that two diamonds of the same color, carat weight and clarity could have pretty different prices. By now, you're no doubt well aware of the fact that the Round cut is the most popular for engagement rings, while others, like the Emerald cut, are in less demand. This is certainly worth knowing if you're on a tighter budget.
What is a Good Diamond?
A good diamond is eco-friendly and conflict-free, eye clean, expertly cut, and polished, clear, and big enough to dazzle your bride-to-be when you finally go down on one knee.
Everyone is looking for something a little different when they start searching for a diamond. It might be they're looking for a modest but brilliant round cut, or a shimmering emerald cut large enough to dwarf the wearer's finger.
Regardless of what it is your looking for, there are some factors that unite every buyer out there today: the need for quality (both in terms of the diamond's sourcing, and its cutting and polishing, and a full report made according to GIA Analysis and Grading standards.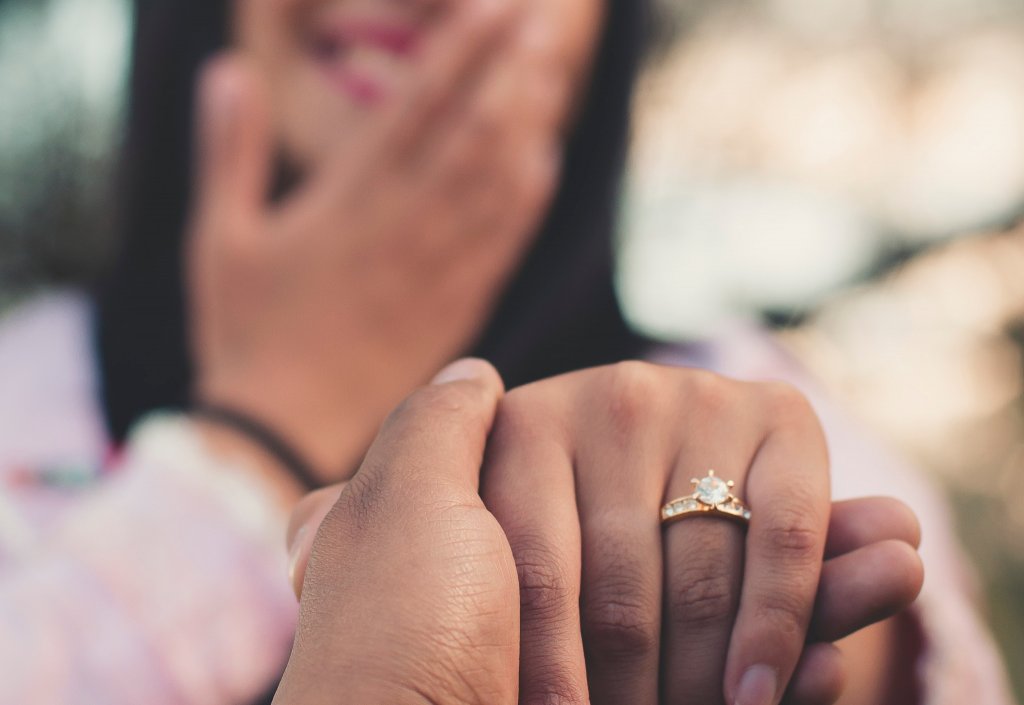 How Can You Tell if a Diamond is Good Quality?
Learn how to interpret the grading system used in GIA Diamond Reports – these are the four Cs of color, cut, clarity and carat weight – and only ever buy your diamonds in person, from a reputable jeweler.
Some people spend their lives learning how to interpret the very subtle clues hidden within diamonds, which point towards their value on the diamond market.
For the rest of us, GIA reports offer an invaluable snapshot of any stone that has been formally assessed by an unbiased expert in diamond grading. Not only does this confirm that the diamond is genuine, but it also confirms that your money is not being wasted on something that is worth very little.
For added reassurance, you can use our GIA Report Check, capable of verifying the authenticity of over two million diamond reports made by the Gemological Institute of America.
Finally, talking to your jeweler will help you to understand even more about your diamond – in particular, how it can best be complemented by the setting.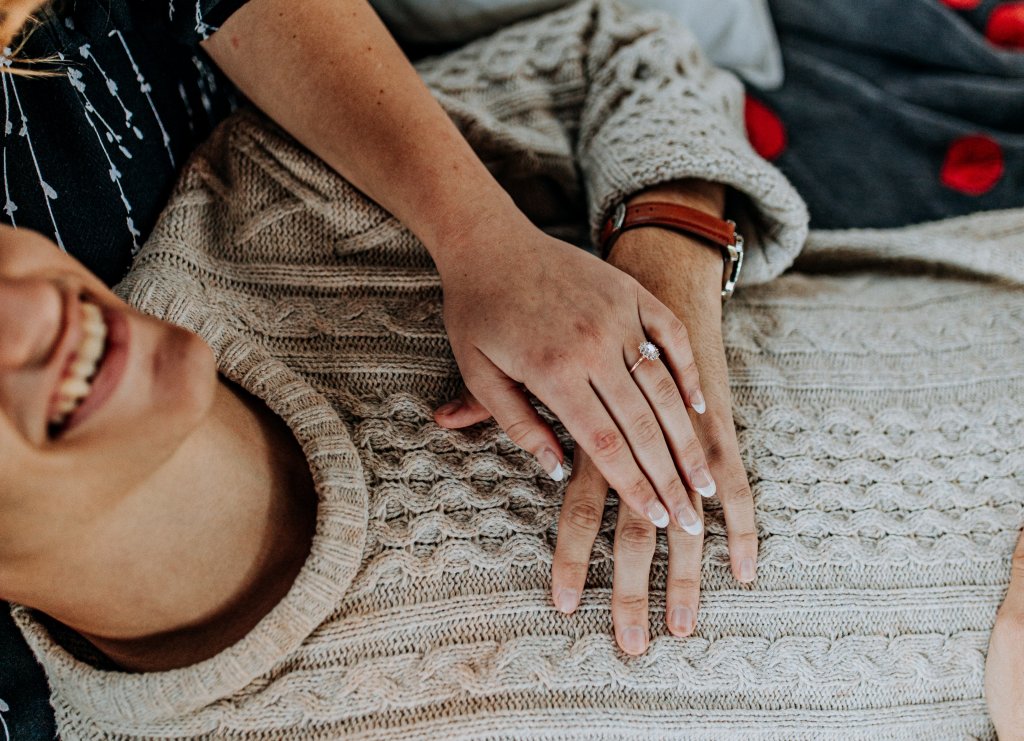 What is the Most Sought After Engagement Ring?
The diamond solitaire continues to appeal to wearers of all tastes and budgets.
So, Which Engagement Rings are the Best?
Objectively, the best engagement rings feature a high quality and ethically sourced diamond (or diamonds), securely held within a setting that has been expertly crafted to offer a safe, durable, and beautiful. With those boxes ticked, the rest is on you.
Here, we come to the very heart of the matter – the fact that researching engagement rings online is pretty much invaluable to anyone looking to propose to their partner with a beautiful ring, but that it can't take you all the way.
Knowing the ropes means you can get the best possible experience when you go in for your consultation with your chosen jeweler. It means you can collaborate on the design, the small features, and the very big ones, and put your heart and soul into getting this momentous task right.
The best engagement ring will be the one that finds its way into your pocket and, eventually, the finger of your bride-to-be. Take the task one piece at a time, turn to the expertise of your jeweler, and stay open to your many options until you feel ready to all those pieces together, and create the perfect ring for her.