Key Takeaways
Marrow fine's pieces are something to behold, and they're likely to be recognized far beyond the borders of Orange County.
Their distinctive approach is the perfect choice for any bride who prefers to go slightly 'against the grain' with her style.
Even so, there is a classic element running through their designs. So, while they're certainly unique, they're not a gimmick that'll find itself out of style in a few years' time.
Plus, they're not all about showmanship. Marrowfine has a reputation for the quality and craftmanship underpinning their work, which makes them a strong choice for a piece that's got to last you and your partner a lifetime.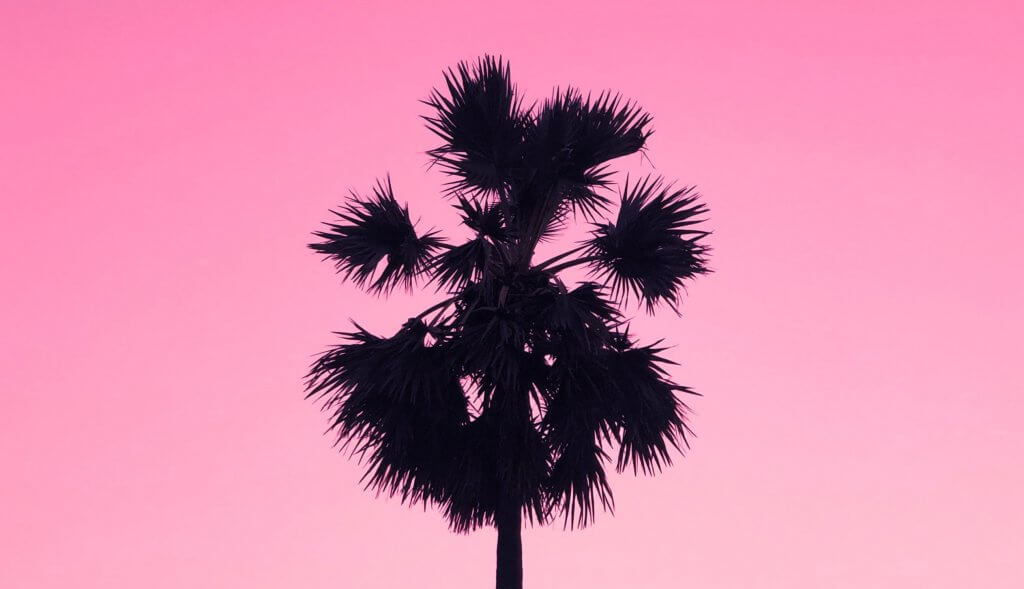 We're always ready to recognize the unique qualities held by any brand – large or small, new or old, coveted and exclusive or prevalent across the country. But, at the same time, there's a lot of pressure these days for smaller brands – not just jewelry brands – to conform rigidly to expectations, rather than staying true to their unique histories, voices, and stories.
Thankfully, we're often encountering jewelry stores across the United States that remind us quite how unique a store can be – how refreshing a single vision is, and how much even a small team of people can change and do for the community surrounding them.
This is where we are more than justified in introducing Marrow Fine Jewelers of California. We often talk about finding gems of the various states our top jewelers originate from but, more than that, Marrow Fine is certainly among the rarest. Their impact on the world of fine and bridal jewelry is remarkable, both in terms of their originality, and their recent entrance onto the scene.
Unique in their mid-century-Palm-Beach inspirations, purpose-driven, and committed to a level of quality any customer deserves, here's a store that's worth paying attention to. With grace and glamor, Marrow Fine Jewelers are always ready to subvert expectations in the best way possible. Here's what we think of Marrow Fine Jewelers.
Our rating: five stars
The positives: their work embodies 'the unexpected', while remaining true to the foundations of fine jewelry: impeccable craftmanship, an eye for detail, and close relationships with their clients.
The negatives: we're struggling to think of any major (or minor) downsides to picking a business like Marrow Fine Jewelry. Their standard consultation times for custom designs are a little shorter than some of the other jewelry stores we've reviewed recently, but not enough to cause a big issue for customers.
The Brand
Marrow Fine is the work of Jillian Sassone, who found her start in the world of fine jewelry through a 'passion project', which had her breathing new life into heirloom jewelry left to her by her late grandmother. As news of her talents began to spread, Jillian began to grow a clientele.
Marrow was born, and moved into its first design studio on sunny Solana Beach, where Jillian was joined full time by her husband, and a growing team of employees. In 2019, their flagship store launched in Del Mar and, more recently, a second store at Lido Village, Newport Beach.
The brand's devotion to a mid-century breed of LA glamor, romance, and opulence is palpable. Their work is evocative – like a stylized work of art or a rare, behind-the-scenes photograph from Hollywood's Golden Age. From their Instagram page to the stores themselves, everything remains focused on Marrow Fine's ability to blend the old with the new – to breathe new life without totally overwriting the old.
And that's not just the case for their work on heirloom pieces. Their bridal collection is representative of the brand's unique history – Jillian's journey into the industry – and offers some truly exquisite pieces for women who appreciate unique styles and shapes, without losing sight of tradition and timelessness. From capturing the Art Deco and Nouveau movements to creating highly modern silhouettes, Marrow Fine Jewelers' signature pieces are as recognizable as many of the luxury brands we've reviewed in the past.
A large part of the brand's ethos is 'sparkle with substance', and that's an excellent way of describing their work. While each piece has all the makings required to create something that will cause hearts to skip a beat, they are also ready to continue creating those little flutters in their wearers' chests for many, many, many years to come.
The Experience
The experience of dropping into Marrow Fine is as plush and opulent as their designs would have you believe. Their stores are a million miles from the safely traditional jewelry stores you're used to, and precisely what you'd expect from California's tastefully different neighborhoods.
Consults at Marrow Fine are by appointment only, and you'll want to book in your time slot via their website – easily done, and preferable, seeing as the alternative is carving out an hour of your day, only to find the store's got a queue running out the door.
A custom consultation for an engagement ring runs for forty-five minutes, which is ample time to go through the specifics – or see what magic your jeweler can do with the bare bones of an idea.
Ideally, you'll go in with at least a few basic notes – the basics of diamond quality, your partner's style, and preferences (if she's hinted any), as well as the numbers: your budget, and her ring size. These are all important, but don't get too caught up on it – a store like Marrow Fine Jewelers thrives on creating unique, unexpected designs, so you don't need to head in there with a fully formed idea. In fact, getting the full Marrow Fine experienced necessitates you walking through the door at least a little unsure about what to expect.
Like many other smaller jeweling businesses, it seems clear to us that Marrow Fine put a lot of time and effort into creating a strong and genuinely helpful team to run their two stores. This is one of the benefits to avoiding the very large stores with a nationwide presence – the fact that, in retaining the family-run atmosphere, staff can learn and thrive within the industry, rather than merely passing through it.
The Cost
It's only natural that work created with such flair and skill comes at a premium, although Marrow Fine Jewelers' pieces remain significantly less expensive than work from designer brands with a global presence, and a much, much longer history.
We've alluded to this already in this review – the idea that Marrow Fine Jewelers rival the giants of the jewelry world. And, while a store like Tiffany & Co. may well have history on their side, Marrow Fine's unique position gives them, in our opinion, a considerable edge. These days, there is a growing emphasis on smaller businesses – new blood ready to shake up the industry, its creatives, and our expectations as shoppers. While the big, high-end names that have overseen the industry's development over the past few decades will always hold a strong position, there is something to be said for the newcomers – the designers with a true vision unlike anything we've seen before.
Their work is covetable and recognizable, as well as being made to a very high quality, and with the intention of being worn and enjoyed for decades (or even generations) to come. But, at the same time, it doesn't cost the earth. It's far more affordable, without being cheap. In other words, it's great if you've got a healthy budget, but still want to stay closer to the 'average' spend than blow it all out of the water.
Their customers could find a beautiful diamond engagement ring for around about the $10,000 mark, but they could also go a lot higher and see the creativity, intricacy and panache climb higher still. But, whether they're keeping their feet (and wallets) on the ground, or floating up into the dizzying heights with Marrow Fine, we're confident that they'll all wind up walking out with truly captivating rings in their pockets.
Our Summary
While most of our readers will have their eye on Marrow Fine Jewelers' custom design services for their engagement rings, it is testament to the level of trust and regard the business has earned within the local (and not so local) community that they found their start in reviving heirlooms. The level of trust their initial clients invested into the business remains its lifeblood to this day, and offers a recommendation more compelling than we could ever hope to write.
Marrow Fine's commitment to mid-century style is detectable in everything they make, but it ranges from the subtle to the overt. You can ride that train as far as you like, whether you take advantage of their mastery for a simple bezel engagement ring, or 'go all in' on one of their Spray, Ballerina or Stella silhouettes.
Marrow Fine Jewelers represents an ode to jeweling – one that encompasses old world glamor and modern brilliance all at once. Their social media is the perfect destination for inspiration, while the stores themselves are like plush shrines to classic romance. If you're the sort of person looking to embrace design that's a little less expected, Marrow Fine is among the best choices you could make for a jeweler.
The store pulls the reverse card on what most shoppers expect to find when they first start looking for a local jewelers. It's unique, but it's not so off-the-wall that you'll leave your consultation wondering what you're going to wind up with when your ring has been completed. For anyone looking to nail down the specifics of their engagement ring in the San Diego or Orange County, we would highly recommend they bump Marrow Fine Jewelers high on their list.