Key Takeaways
If you're based in one of the many states they've conquered, then Riddles Jewelry is probably an obvious choice when the time comes for you to track down the perfect ring for your partner.
The best thing about Riddle's jewelry is the in-store experience, which still offers a far superior experience to going online and attempting to find a beautiful diamond from a broad selection, without any chance of seeing them in-person first.
Unfortunately, Riddles Jewelry's wide range of diamonds is complicated by the fact that they use a wide variety of different grading labs. While the GIA and AGS are safe bets, the IGI and GCAL are not.
If the IGI and GCAL represent cheaper options, there's a risk shoppers will feel confident they're making a strong choice when, really, it's far from it.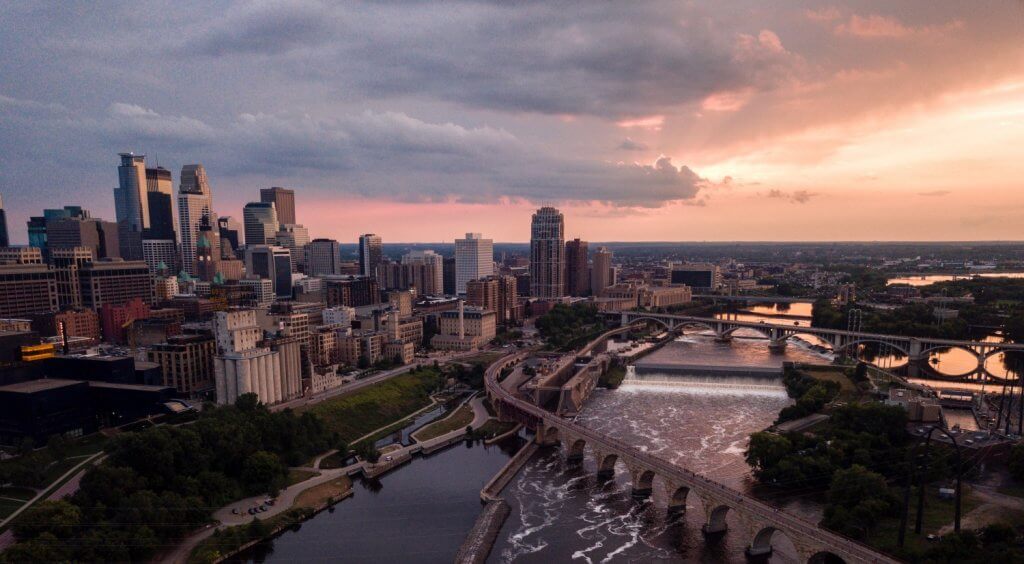 Riddle's is one of those big names that really needs no introduction. Despite the fact that it remains a family-owned business, it's pretty famous throughout Kansas, North and South Dakota, Montana, Minnesota, Iowa, Nebraska, Wyoming, Nebraska, and Oklahoma. It's safe to say that, if you've spent much time shopping around the mid-west, you know Riddle's – even if you've yet to go inside.
The name has been a part of America's jewelry scene since the mid-twentieth century. With more than sixty stores to choose from, there's every chance that they're currently high on your list of jewelry stores to check out as you prepare to invest in your engagement ring.
Here are our thoughts.
Our rating: two stars
The positives: family-owned, and able to offer a strong, one-to-one consultation for shoppers.
The negatives: discrepancy between diamond certifications, and a lot of designer brands we don't typically recommend to our readers.
The Brand
Since so many of our recommendations comprise the smaller, local, family-owned jewelry stores the country has to offer, it seems strange to refer to Riddle's – a name as recognizable to those in the mid-west as Zales, Ben Bridge, or Rogers and Hollands – as a family-owned business, simply as a result of its size and ubiquity.
Still, for more than sixty years the store has held a prominent position as one of the mid-west's most popular destinations for engagement rings, and it's grown a strong reputation as a result.
Nevertheless, there were a number of things we found to be less-than-ideal when it came to Riddle's Jewelry.
When it comes to engagement rings, Riddle's stock a long list of designer brands – including many that we have been less than impressed by in the past, such as Gabriel & Co. and Verragio.
We're not enamored with in these brands for a number of reason. Sometimes, this is simply down to the fact that they are mass produced, and not given the same time, skill, or attention to detail that we would expect when you're making such a significant investment. Other times, it's because we feel they're simply way overpriced as a result of a slight amount of prestige attached to the brand itself. But, in almost every instance, our biggest issue is with the fact that these brands work through a third party (the jeweler), meaning you've got no direct line of contact with the person or company making your ring.
This is, in our opinion, not that much better than shopping online (although, thankfully, you can still pick out the diamond in store, and see it with your own eyes first – something you can't do if you're using an online vendor).
The Experience
Like so many established jewelry stores in America, this is where they really start to shine. You can't compare the generic, impersonal approach offered by the online vendors to the personalized experiences you'll find at a reputable jewelry store, and, for that reason, we'd always put Riddle's higher on our list than, say, James Allen – which we've reviewed here.
For starters, their stores – which have a warm and welcoming atmosphere – are equipped with more private spaces, where you can really slow down and spend time analyzing your choices, without feeling as though you're in the middle of a busy shop.
However, another issue we found with Riddle's Jewelry is the unnecessarily broad range of diamond certifications they use. While it's good to see a healthy range of GIA and AGS diamonds, it's disappointing to see them alongside IGI and GCAL diamonds.
The IGI is not one of the worst labs, but it is less consistent than the GIA, and pumps out reports at a much, much faster rate. It's understandable why a big brand, dealing with so many customers, would want to get their diamonds graded faster, but the benefits of using this lab really don't reach the customer at all. True, IGI diamonds tend to be a little cheaper, but, if the grades don't align with what a GIA grader would assign, you can't consider that a worthwhile saving.
The Cost
Riddle's Jewelry's prices are about what you'd expect from a store of their caliber. They offer a pretty comfortable price point for customers, and don't go too far in either direction, although the exact price point does tend to vary from piece to piece, depending on the designer.
The best way to get a great, reasonable price for the highest possible quality is to focus on eye clean, GIA graded diamonds, and to steer clear of the branded settings by working directly with the jeweler who will be making it. For that, you might find a better deal elsewhere.
FAQ
Everything else you needed to know.
Is Riddle's a Good Jewelry Store?
Riddle's Jewelry has been in business for a long time – more than sixty years – and maintains a high standard for itself, meaning it's great at what it does.
What is does, however, might not be what everyone is looking for, so consider your options carefully before you commit.
Who Owns Riddle's Jewelry?
Riddle's Jewelry remains within the Riddle family. It has passed through three generations over sixty years of business.
Compared with most family-owned jewelry stores, it's a veritable giant, but has managed to avoid the 'chain store' vibe some of the other businesses we've reviewed have taken on over the years.
Our Summary
Riddle's Jewelry is, in its own words, a true American success story. It enjoys a pretty unique position – one that continues to bring it a great deal of success throughout the mid-west.
Then again, there are some things we're not sure we can see past. Its sheer size means that it has embraced a lot of designer brands, and created a pretty significant separation between their customers and the people actually making the rings. One of the things we find so special about smaller, local jewelry stores is the collaborative relationship between customers and jewelers and, unfortunately, when you add more steps into the process, this is lost.
Riddle's Jewelry is a great example of the power a single store has to grow into a hugely influential business, but we're not convinced it's the best option for everyone.