Key Takeaways
Ben Bridge is a cornerstone of the American diamond industry, standing tall for over a century. The brand has 70 stores all over the country. They emphasize craftsmanship and service – promising excellence – and describe their 'legendary' standards.
Ben Bridge is a classical jeweler. They value the in-person experience, though you can order online. Despite their presence in malls, they have earned their reputation. Their product listings are a little sparse, meaning you should be prepared with questions for your appointment.
Ben Bridge's commitment to ethical diamonds represents a key part of its brand image. Their stock consists of many GIA and AGS diamonds too. A customer will be sure of what they're buying, and at a price that is more affordable than other luxury brands.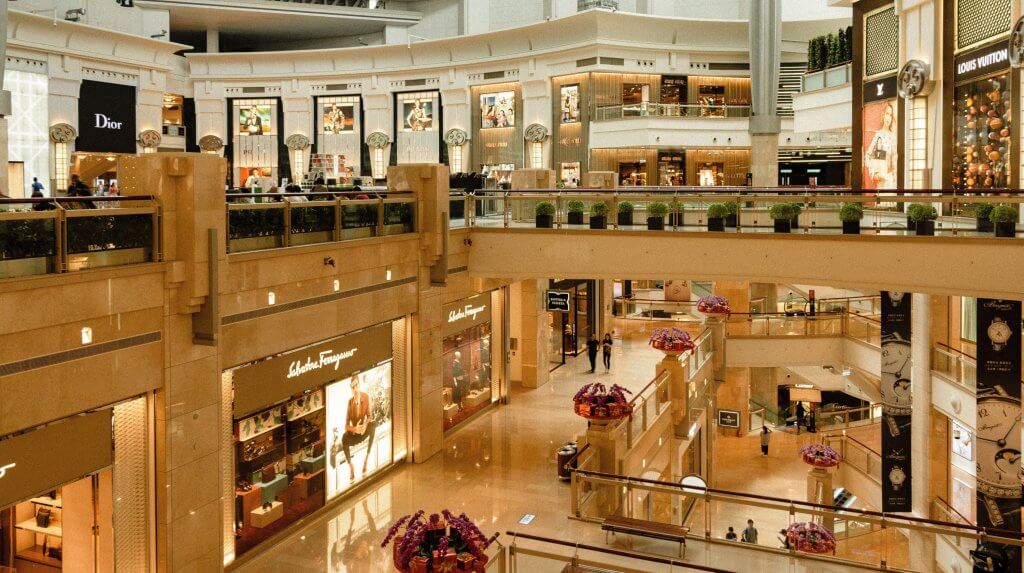 Since its relatively humble beginnings in Seattle of 1912, through the roaring twenties, the glorious evolution of the world of bridal jewelry via De Beers' pivotal statement, 'A diamond is forever' – the flashy sixties and the showy eighties – Ben Bridge has stood at the very heart of American life. True to its philosophy, it has served countless customers looking to celebrate some of the most significant moments of their lives, putting their stamp on many exquisite pieces.
At WillYou.Net, we find ourselves continually gravitating towards the most traditional jewelers America has to offer. While the high cost of luxury pieces from the likes of Tiffany & Co. and Harry Winston are not our cup of tea, we admire the experience they have worked hard to preserve – particularly when so much of life has gone digital.
The power of the perfect engagement ring warrants an expert: their finesse, experience, creativity, and insight. Ben Bridge is an excellent example of an establishment that has honed and perfected its approach to life's most magical moments over the course of decades.
Our rating: 4 stars
The positives: a longstanding, ethical, family-run jeweler with a wide selection, with plenty of stores shoppers can head into for personalized consultations. A particular highpoint for the brand is the transparency they practice toward their supply chains.
The negatives: mall-based jewelry stores aren't always seen as the most 'special' locations for buying an engagement ring (although we have our own thoughts on that matter), and their prices aren't the absolute lowest around.
The Brand
When Ben Bridge purchased his father-in-law's downtown Seattle store in 1927, it wasn't long before his name grew famous throughout Washington, and then the rest of the United States. These days, Ben Bridge's legacy is clearer than ever; with around 70 stores up and down the country, most of us have pressed our faces to the window of one of his stores at least once before.
On its website, Ben Bridge states a keen commitment to excellence – both in terms of craftmanship and service – thanks to its "legendary" standards for quality control.
For anyone about to drop thousands of dollars – and invest even more emotional significance – into a piece of jewelry, these are all things we want to hear.
The Experience
As you might expect, Ben Bridge offers the kind of classic, personalized experience we prize highly in an established, bricks-and-mortar jeweler. We've mentioned before how the term 'mall jeweler' is so often misunderstood – and, while Ben Bridge is pretty prevalent in America's malls, it's certainly earned its status as a high-end option (though, thankfully, much more affordable than the luxury brands).
While it is possible to order one of their existing designs through the website, we would always urge readers to make a consultation with one of their stores in order to get the full Ben Bridge experience – and consider working with one of their jewelers to design a bespoke piece from scratch. In other words, use their website for inspiration, but don't get too rigid until you've had that all-important conversation.
What's more, their website isn't all that forthcoming with some of the details any diamond buyer would want and need in order to make a strong decision. As a shopper, you'll want to do your research beforehand, so you know what questions to ask the jeweler when the time comes.
They stock a variety of diamonds – some Forevermark, including those graded by the GIA and AGS. While we would always prefer a GIA graded diamond, AGS represents a strong second choice.
Where Ben Bridge really stands out is in its commitment to ensuring that they represent the final step in an ethical and carefully regulated supply chain. Their 'Ben Bridge Supplier Code of Conduct' is among the best in the business, and ensures that customers can feel totally secure in where their money is going, and what it's supporting.
The Cost
We mentioned that Ben Bridge is considerably more affordable than some of the luxury brands we've reviewed, like Van Cleef & Arpels and Harry Winston. Their prices cater to a much wider array of customers, meaning that, whether your budget is modest or above average, you can feel sure that you're investing into that same standard of quality Ben Bridge built its name on.
It's hard to compare the cost of an engagement ring from a real, bricks-and-mortar jeweler to the cost of an engagement ring from one of the online jewelers we've reviewed, like Brilliance or James Allen. Their prices on comparable diamonds and ring styles do tend to be lower, simply because they've reinvented the process of buying a ring – minus many of the steps that ensure you've made the most of the selection and design process.
Ben Bridge's designer collections, and its Forevermark diamonds, will have an extra premium attached to them – but they've got a much wider choice beyond those brands.
FAQ
We think Ben Bridge has got plenty to offer many of our readers. Below, we answer some common questions to give you a much more rounded view of this famous jeweler.
Is Ben Bridge a Good Jeweler?
Yes. Ben Bridge has been upholding its high standards for quality and customer care for more than a century.
Sure, age isn't everything, but, when it comes to investing into something as important as an engagement ring, we'd always gravitate towards an established and reputable jeweler. Ben Bridge is definitely one of the older brands on our list, and we consider that yet another mark in their favor.
Are Ben Bridge Diamonds Ethical?
Yes, they are highly transparent about their supply chains, and their commitment to ensuring ethical practices throughout.
This is extremely important for any shopper, and we wouldn't recommend you purchase a diamond from any source that cannot practice full transparency around their methods for sourcing. It's great to see such a prominent brand exercising such control over their supply chains, and we would expect anything less from them.
Does Ben Bridge Own Pandora?
Ben Bridge owns more than 30 concept stores for Pandora.
The Pandora brand, however, is owned by the jewelry manufacturer Per Enevoldsen. This means that shoppers will find a pretty wide selection of Pandora pieces in many of their stores – although the two brands are separate, with a separate approach to their jewelry.
Is Ben Bridge Going Out of Business?
No, Ben Bridge remains an incredibly popular jeweler for many shoppers looking for that perfect piece of jewelry.
Sure, the traditional bricks-and-mortar jewelers are currently being eclipsed by the more dominant marketing campaigns used by the online jewelers, but it would take more than that to un-seat the jewelry world's most prominent names.
How Many Ben Bridge Stores Are There?
According to their website, Ben Bridge currently operates over 70 stores across 9 states.
Their Downtown Seattle store is great for the history, but you can use our Store Locator to find out if there's a branch closer to home for you.
When was Ben Bridge Founded?
The store was initially opened under a different name in 1912, and became Ben Bridge in 1927.
A family business from the start, it's got a rich history providing countless customers with quality pieces.
Our Summary
It comes as no surprise that we've got a lot of good things to say about a jeweler with the history and reputation that Ben Bridge brings to the table. But, more than us siding with one of America's traditional jewelry stores, we really do feel Ben Bridge can be a strong choice for anyone who wants to make absolutely certain of three key things: quality craftmanship, expert customer care, and a strong assurance of ethical sourcing.
At Ben Bridge, you can get the full experience we are always pushing our readers toward: the opportunity to sit down, to talk things through – to tell the jeweler a little about the ring's intended wearer, and see what they have to say about adapting a design to suit their tastes perfectly. It means you can look at your diamond before it's set in the ring and, after that, look at the completed ring before you pay or bring it home with you.
We can't overstate the importance of those steps – and the mistake of thinking that you can cut them out in order to save a little money.
Ben Bridge certainly isn't the cheapest option you could go for, but we would never recommend the options that are able to offer the rock-bottom options. The level of care and attention afforded to Ben Bridge's customers is worth a premium – and that premium is nowhere near as high as it is for the luxury brands.
It's a shame that their stores are sometimes overlooked simply because many of them are situated within malls. Shopping from jewelry stores at the mall is still, in our opinion, a far wiser choice than shopping online, and we're sure our readers would be in safe hands at one of Ben Bridge's many locations.