Key Takeaways
Verragio design the ring itself. They tend towards the subtle side, allowing the diamond – what your eye will naturally gravitate towards on a ring – space to shine and be itself. However, Verragio engagement rings do have plenty of intricate details and design features, meaning they have a worthy presence in their own right.
Verragio are a B2B enterprise. As such, a customer won't be able to visit a flagship Verragio store. Instead, they will visit select retailers who have rings with Varragio rings. The brand itself doesn't offer much experience when it comes to buying the ring.
Verragio aren't of the price points as luxury alternatives, meaning there is plenty of budget to give to a diamond.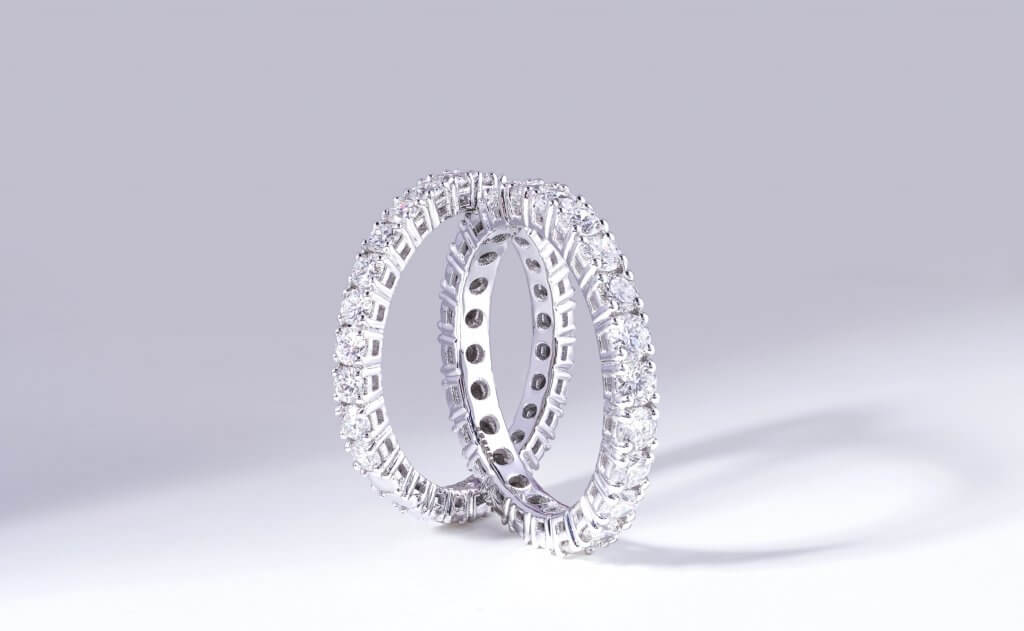 It's inevitable that any guide to choosing an engagement ring will invest a lot more attention into the diamond than any other aspect. The reason why is, of course, obvious: however beautiful the ring setting, the eye will always hit upon the diamond first and foremost, and it will stay there – taking in that fire and brilliance, the brightness and shape – for many moments before it takes in the rest of the ring.
But the beauty of the ring design, as separate from the diamond, is the fact that those details featured across its surface are there to draw the eye in further. They're there to complement the diamond, but also to work their own magic on admirers.
Verragio rings are designed to do both. They're generally designed with a view to giving the diamond the space it needs to shine and sparkle and charm those who glance over at it, but also to bring the detail – the craftmanship – that keeps our eyes lingering that little bit longer.
Our rating: 3 stars
The positives: an incredibly wide range of intricate and ornate designs.
The negatives: since they're a B2B brand, you will have to go through a middleman, and lose the personal touch that we consider central to buying a truly one-in-a-million ring.
The Brand
While it's traditional for a Verragio engagement ring to showcase the diamond, and withdraw into the background, it's also very common for them to feature some highly intricate detailing and design features, too.
From hidden halos to delicate filigree, rows upon rows of pavé, twists, beading, peekaboo diamonds and architectural cathedral settings, Verragio rings are highly distinctive, and all embody the brand's dedication to intricacy. Collections with names like 'Renaissance' and 'Parisian' are equally as seductive as the work itself, and the extremely high level of craftmanship behind each piece.
The Experience
Verragio engagement rings are available through select retailers. They don't maintain any bricks-and-mortar stores dedicated to the brand, being a B2B enterprise rather than dealing directly with consumers.
We appreciate the fact that you can browse their styles and gather ideas online before heading in for a more personal consultation with your chosen jeweler, but, after that, it's simply a case of selecting your favorite and waiting for it to be shipped into the store. The personalized approach that makes a trip to the jewelry store – rather than a session at an online vendor – so worthwhile and, in our opinion, unmissable, is lost.
Verragio's rings are beautiful, elaborate, and well-made, but they are produced en masse. Purchasing one of their designs is comparable with purchasing a ring from an online vendor, in that regard, since you're not able to take advantage of sitting down and talking through your options with a craftsperson. In fact, Verragio designs are available from a number of high profile online vendors.
We recommend visiting your chosen jeweler in person for that exact reason – to preserve all of the most important aspects of creating, rather than simply purchasing, an engagement ring.
True, on their website Verragio do offer a "MIY" (make it yours) option next to many of their rings, but the options for personalization are about the same as the options offered by the online-only vendors. And, if you go through one of their selected retailers, you're still not speaking directly to the person who will be creating your MIY ring – a definitive dealbreaker for us at WillYou.Net.
The Cost
In our experience, Verragio settings are nowhere near as pricy as, say, some of the settings available from a store like Van Cleef & Arpels. The brand is significantly newer, and, possibly because of its status as a B2B brand, doesn't enjoy the same level of ubiquity as the high-end jewelers that have been maintaining legendary stores in cities like New York, London, and Paris.
Then again, it's certainly not the most affordable option. As we've mentioned, Verragio settings are incredibly intricate and, often, paved with many, many accent diamonds.
Plus, even if you're okay with the cost of a Verragio, you've still got to foot the (much larger) bill for the diamond – but more on that below.
Verragio are nowhere near as high-end as luxury (and historic) brands like Tiffany & Co. and Harry Winston, but that's not to say there's not a pretty significant premium attached to their distinctive designs.
FAQ
Here's everything else you need to know about considering a Verragio engagement ring.
Are Verragio Rings Real Diamonds?
The accent diamonds used within Verragio settings are real diamonds, but Verragio do not provide the center stone for any of their engagement rings.
They send the jeweler the setting, with the right amount of space allocated for a diamond to be added at a later date.
How Much Does a Verragio Engagement Ring Cost?
Most of the Verragio rings we looked at fell between $2,000 and $4,000, although prices can run higher.
Remember that Verragio does not supply the center stone – so, if you're going for the national average of 1 carat, you could expect to add on around $7,000 to your final total.
Our Summary
Verragio rings are something else. Their most distinctive designs are certainly an acquired taste, featuring some pretty elaborate design details that ensure no part of the shank or setting is wasted. True, the center stone is always kept as the showcase, but there's still a big difference between a Verragio and unadorned diamond solitaire.
But, even if you don't love it all, we're pretty confident most of our readers would find at least a few features on Verragio rings that inspire them to add a little something extra to their own design at some point in their consultation.
But, to do that, you need a true consultation with the person who will be designing and making your ring, and that's where Verragio falls short. Their pieces are mass made, and we will never be convinced that that's the best option for anyone who wants to make history with their proposal.