Key Takeaways
Robbins Bros has a lot going for it. With a strong reputation on the West Coast, and a couple decades' worth of helping out soon-to-be-fiancés with the most important decision of their life, they're a strong contender for anyone in the area, with the drive to find a beautiful engagement ring.
Our biggest gripe is with the mixed-bag of certifications. While the GIA and AGS are exactly what we would (and do) recommend to shoppers, the EGL, IGI and, worse still, uncertified diamonds are also displayed right alongside them.
This is a major mark against them, in our opinion, since uneducated shoppers don't realize the major differences between two diamonds that, on paper, look identical – save for the lab that graded them.
The bottom line? Robbins Bros is better than going online, but not the best jeweler we've reviewed.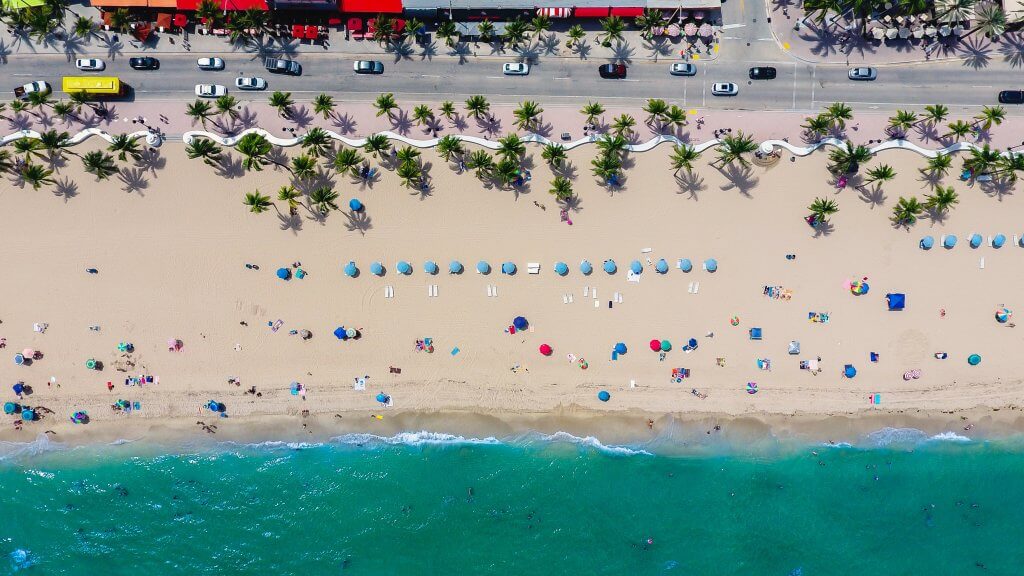 Unless you've been living under a rock (or away from the West Coast) you've probably heard of, passed by, and maybe even met someone who got their engagement ring at Robbins Brothers. Once a relatively small, local jewelry store, they have long-since grown into an easily recognizable and pretty well-regarded brand.
And, of course, for a number of good reasons. Their approach to matching customers with the right engagement rings aligns perfectly with what a lot of shoppers want to find when they walk through the doors of a fine jewelers: relatively up-market (suited to the amount of money they're preparing to spend on a single item) without being overly stuffy, snobbish of exclusive. In other words, the perfect middle ground between the opulent spaces of Van Arpels or Cartier, and the (perhaps) overly casual spaces found in places like Jewelry Exchange
Our rating: three stars
The positives: plenty of choice, and a warm, welcoming atmosphere in their stores.
The negatives: diamonds graded by the EGL and IGI (or even uncertified diamonds) are mixed in with superior diamonds graded by the GIA and AGS.
The Brand
Robbins Bros only recently celebrated one hundred years in business, making them one of the oldest jewelry stores we've reviewed – although they only became known as Robbins Bros in 1993 Through the changing styles of the twentieth century, right up until now, they've played a pivotal role in the lives of countless couples looking to start the greatest journey together.
This is, of course, one of the reasons why we'll always have a soft spot for America's traditional jewelers. The story behind an engagement ring is one of its greatest assets, and to know that your story is part of a narrative that includes generations and generations of couples is, to us, an irreplaceable feeling.
These days, there are fifteen Robbins Bros locations spread between Washington, Texas, California, and Arizona.
Robbins Bros. now carry a lot of designers – some of which we're pretty dubious about, whether it's because of mass production, or simply the fact that, by choosing a designer, you're paying a premium for the added inconvenience of having no contact with the creator behind it. For instance, they carry Tacori, Verragio – which we've reviewed here – and Gabriel and Co., reviewed here. In general, we'd always prefer to avoid these B2B brands in favor of a more traditional approach.
The Experience
Robbins Bros. stores carry a great atmosphere – warm and welcoming, without being too casual or, at the other end of the scale, too fussy. Their philosophy seems to revolve around customer care, rather than pursuing pushy sales tactics – something many first time shoppers are worried about, when they consider heading into a bricks-and-mortar store rather than shopping online. It's often a misplaced worry, since the overwhelming majority of jewelry stores we've experienced have been a long way from pushy, sales-driven, or aggressive.
Regardless, it's always good to know before you walk in the door. The process can be overwhelming enough without feeling pressganged into making an expensive and life-altering decision on a whim.
On their website, Robbins Bros list diamonds graded by the GIA and AGS, which is great, but also by the EGL, IGI, as well as the option for ungraded diamonds (at the time of writing, only one ungraded diamond was listed, but still one too many for any potential customer). They also offer Echo Diamonds, which are supposedly cut for greater light performance, although shoppers would be far better advised simply to shop from GIA diamonds with an Excellent or Very Good cut.
The jumble of diamond reports mars the experience somewhat. No shopper who is lacking experience will come in knowing quite how superior the GIA is, or how much two diamonds with the same grades (awarded by different labs) differ in value and quality.
Between cut, clarity, color and carat weight, eye cleanliness and light performance (and, of course, cost), shoppers have enough to think about. Trying to compare two diamonds graded by totally different labs with totally different approaches to grading is far more than any shopper needs.
One great option from Robbins Bros are the private rooms they for shoppers to view diamonds in – great if you're already feeling overwhelmed at the thought of making a purchase this important.
The Cost
Robbins Bros isn't one of the cheapest brands we've reviewed at WIllYou.Net, but their prices do align roughly with what you'd expect from a reputable and high quality jewelers offering the level of service we feel is essential if you're going to make an investment of this cost and significance.
That is to say, they're more expensive than an online-only vendor, but that we would consider the extra cost to be an essential part of the investment you're making when you buy a diamond engagement ring.
Remember, however, that designer brands like Verragio do come at a premium – as do branded diamonds, like Forevermark. Sometimes, this extra cost proves worthwhile – others, you'll find you can get the exact same level of quality and beauty at a much lower price. But that's the great thing about heading into a bricks-and-mortar store for a consultation: you've got all the help you need to make that choice.
FAQ
Is Robbins Brothers a Good Deal?
It depends. Some of their designer pieces have premiums attached to them, and any diamond not graded by the GIA or AGS doesn't represent a good deal to us.
You can read more about the importance of diamond certification here – and, more specifically, about how two seemingly comparable diamonds can have totally different values if one is not graded by the GIA.
How Many Robbins Brothers Stores Are There?
There are fifteen Robbins Bros stores across four states.
They also sell some of their items through their online store, but we would never recommend our readers make an investment of this size online – no matter how reputable the store.
Does Robbins Brothers Take Trade ins?
Yes, Robbins Bros offers a "110% trade-up guarantee".
This can be great if you decide to upgrade your ring for a special anniversary.
Who Owns Robbins Brothers?
Comvest Investment Partners.
Once family-owned, it is now under the ownership of this investment firm.
Our Summary
Robbins Bros has got plenty going for it. It's not got the greatest selection of diamonds we've ever seen, and some of their designers leave a little to be desired – not to mention some of the gemological labs they rely upon – but, at the same time, we'd still be far, far more likely to recommend their store to one of our readers than heading online instead.
Of course, it's not an either/or situation, but, these days, so many shoppers feel pulled in the ecommerce direction that it's always useful to remind ourselves of the inherent value of the bricks-and-mortar store.
The key takeaway? As is the case with many jewelry stores we've reviewed, steer clear of any diamonds not graded by the GIA or, failing that, the AGS. Robbins Bros has plenty to offer, although some of what they offer is best avoided.