Key Takeaways
Blue Nile is the pre-eminent online vendor, setting the pace and providing a successful example for its competitors (James Allen, for instance). Their entry represented a capitalization on the boom of ecommerce at the turn of the century, and, also, a way for customers to 'simplify' their diamond-ring-buying experience.
The simplified process Blue Nile pioneered has been replicated many times: a three-step process of choosing the diamond, setting, and additional touches. A customer can consult with a virtual jeweler from Blue Nile, but that doesn't replicate the in-person experience one could have.
Blue Nile's prices are very low. Their business model is to sell diamonds at thin margins, ridding themselves of having any inventory at all. However, their image, marketing, and the particulars of their simplified experience are built so it doesn't feel mass-produced.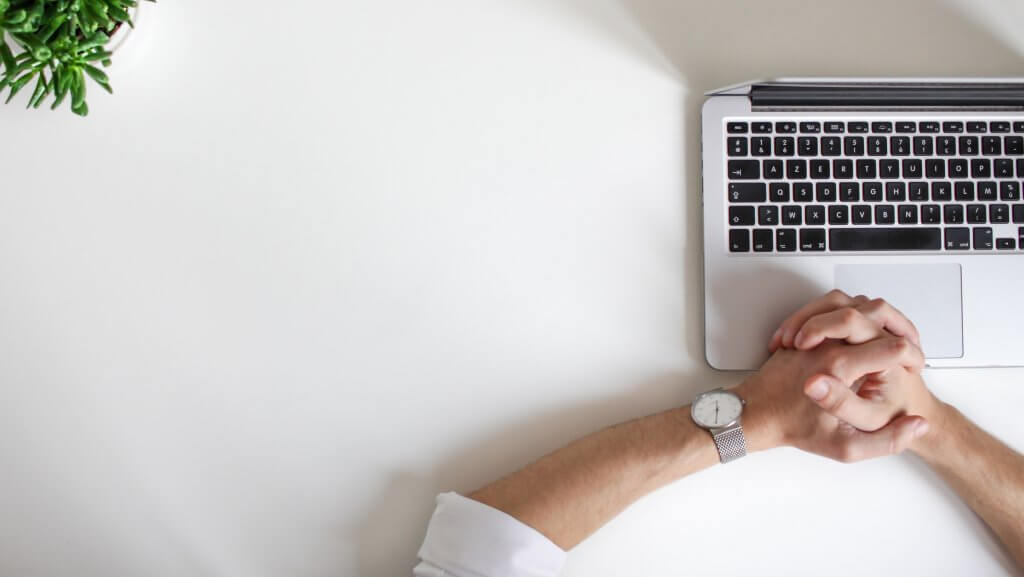 Blue Nile is one of the most widely known and easily recognizable names in the business. It is, for most shoppers, one of the most obvious choices for purchasing an engagement ring online – rivalled only by James Allen in terms of popularity and prominence on the web.
In fact, Blue Nile is widely regarded as the pioneer of the online, consumer-facing jewelry business. Sites like Ritani, Brilliance, and, of course, James Allen owe a large part of their business models to Blue Nile, who proved quite how lucrative an online jeweler could really be.
Of course, lucrative, and beneficial are two different things – and, if you've already browsed any of our reviews of the online jewelers before, you're probably already starting to pick up on a certain amount of skepticism from us.
Blue Nile is an authority in its market. It's a frontrunner, a reputable and legitimate store, and, most importantly, it has many, many beautiful diamonds to its name. But, even so, our concern lies with shoppers who have never considered the specifics of diamonds before – who don't realize how fine a line they tread between a knockout investment, and a disappointing dud, even when the two options pulled up on the screen in front of them look pretty much identical.
The diamond industry has seen some incredible progress over the past eighty or so years when it comes to ensuring greater transparency for first-time buyers, and far fewer pitfalls, but we're always unconvinced by any suggestion that consumers can put total faith in ecommerce for this monumental purchase.
Our rating: 1 star
The positives: reputable and long-established, with competitively priced diamonds.
The negatives: for all its merit, Blue Nile cannot rival or replicate the value of a personalized, in-person shopping experience with a skilled jeweler.
The Brand
Blue Nile has represented an authority within the diamond industry for more than twenty years, since the very earliest days of the ecommerce boom. Their approach to diamonds was – and still is – a welcome change from the days of obscurity and confusion for shoppers. Blue Nile and many of the sites that arrived on the scene within a few years of its creation are very much pointed towards transparency, straightforwardness, and clarity for shoppers on the brink of feeling overwhelmed.
This move toward a more level playing field for shoppers is something we wholeheartedly agree with and support. Also, we're not shy to admit that it's largely thanks to the internet that it was able to happen. While authorities like the GIA have been working for many, many decades to make diamond buying a fairer process for shoppers, the internet really made it possible for shoppers to arm themselves with the necessary knowledge before stepping out into the diamond world.
Blue Nile's website lives up to its reputation. It's clear and direct and, as a resource, would probably prove valuable to shoppers who come upon it.
However, at WillYou.Net, we remain strongly opposed to the idea that buying a diamond online is comparable to buying a diamond in real life – and the latter is, in our experience, always the preferable option. We understand the particulars of picking out an engagement ring all too well to feel that it can be done without the guidance of a skilled jeweler.
Plenty of online jewelers, Blue Nile included, have tried to make their websites a like-for-like substitution for going out of the house to visit a real jeweler. They offer live chats and virtual appointments, for instance, intended to replicate the level of personalized care a real jeweler provides. And, while Blue Nile is undoubtedly a reliable and informative platform on the particulars of diamond buying, its primary purpose – to combine online retail with fine jewelry – is not something we can see ourselves getting on board with…
The Experience
Blue Nile's site is very similar to many of the other online jewelers – or perhaps it would be more accurate to say that many other online jewelers are similar to Blue Nile, given its history in the industry.
As such, the shopper follows the same, simplified steps: pick a diamond, pick a setting (or the other way around), then make any final modifications before paying and, we presume, guarding the mailbox for the next few days or weeks like a Great Dane.
Of course, the process is a little more nuanced than that. Shoppers have the opportunity to virtually consult with one of Blue Nile's jewelers, to compare alternate diamonds, and to browse the specifics of their GIA reports.
Unlike James Allen, a lot of the diamonds listed on Blue Nile's site are awaiting images. Sure, you can browse their GIA reports for features like cut and clarity to get an overview of quality, but it's impossible even to gauge eye cleanliness without being able to see the diamond. Then again, we weren't convinced even by James Allen's high definition photos of their diamonds since it's still impossible to really get a feel for the unique characteristics of each diamond. So, even if Blue Nile's lack of imagery improved, we wouldn't be sold.
There are more setting choices on Blue Nile than there are on James Allen, ranging from simple and budget-friendly to the much more elaborate designs. They also feature rings from designers Zac Posen and Bella Vaughan (as of 2021), although we're not always convinced by opting for a designer setting just for the sake of it.
The site is easy to navigate and use, and every bit what you'd expect from one of the online jewelers. These days, however, the biggest selling point for Blue Nile isn't necessarily the convenience it offers, since that's been covered by plenty of other online jewelers. Instead, it's the prices…
The Cost
Blue Nile sells their diamonds at an incredibly thin margin. Their entire business model is predicated on not having an inventory of their own. Instead, they list diamonds direct from their wholesalers, meaning that they don't have to mark up the prices by much in order to turn a profit. That, combined with the fact that
Their prices are, of course, highly appealing – and no doubt a compelling reason for many shoppers to turn to their store.
But few things in life are free, and savings on the scale offered by Blue Nile come at a price of their own.
We consider the jeweler to be a vital step in the process of buying an engagement ring. As vital as the cutting of the diamond, or the process of setting it within the ring itself. We wouldn't want a rough diamond alongside an empty ring setting, just as we wouldn't want to receive a ring without any knowledge of the jeweler who made it – or any chance to see it, or the diamond, before we paid.
At Blue Nile, you save money because you're no longer paying for something: a part of the process that can't be fully replicated online.
Where the Savings Come From
Imagine the difference between scrolling through almost 400 ring setting options, or sitting down to talk about your partner – her personal style, the hints she's dropped, her personality – with someone who is not only highly technically skilled at selecting diamonds and setting them within beautifully hand-crafted rings, but also incredibly creative. Creating a custom ring is about a lot more than adding an engraving into the band; it's about listening to the ideas that spring to your jeweler's mind when you're talking, and coming home with something that was created according to what you've told them about your partner.
Another one of the reasons we're against the large, online-only jewelers – aside from the fact you won't see the diamond or ring in person until it's been shipped – is the fact that they're meeting a tremendously high number of orders each and every month of the year. Sure, they might go to great lengths to ensure that their standards are high, and that their pieces don't feel mass produced, but there's no denying the volume these big sites see. They have to deal in those massive volumes, or their business model – those paper-thin margins – wouldn't work.
With regards to some online stores, we have heard horror stories about rings arriving in the mail with some pretty terrible mistakes, like loose prongs. This sort of thing is, in our opinion, so much less likely to happen if the ring has been created and quality controlled by a master jeweler with a smaller clientele. There's a big difference between going to pick up your ring from the jeweler, looking it over with them and making sure it's perfect, and receiving your ring in the mail with no one to talk things through with.
FAQ
Everything else you needed answered…
Is Blue Nile Legitimate?
Yes, Blue Nile has been in operation for more than twenty years, and it's got a pretty strong reputation among its customers.
The issues we take with Blue Nile have nothing to do with their reliability or their trustworthiness. The reviews speak for themselves, and, like any largescale online retailer, they will always be somewhat mixed.
Does Blue Nile Have Real Diamonds?
Yes. All of the loose diamonds listed on Blue Nile's site are real and natural.
Unlike James Allen, who have broadened their reach into lab grown diamonds, Blue Nile have largely stuck with natural diamonds – particularly for their engagement rings. They do sell pieces from Lightbox, who grow their diamonds artificially, but all loose diamonds available on the site are natural.
Does Blue Nile Negotiate Prices?
No, although they do offer a price match guarantee.
This means that, were you to find a comparable diamond from another vendor for a lower price than what's listed with Blue Nile, you would be able to get the same price for the Blue Nile diamond. There are some conditions on diamond certification – and, of course, it's not the same as being able to negotiate the overall price of an engagement ring or bridal set with a real jeweler.
Is Blue Nile Cheaper Than James Allen?
In our experience, yes, Blue Nile is a little more competitively priced than James Allen.
The difference is pretty marginal, however. If you want to know more, then you read our full comparison of Blue Nile and James Allen – and find out which one we think has a slight edge over the competition.
Why Are Blue Nile Diamonds so Cheap?
Since Blue Nile does not have their own diamond inventory, or need to channel much money toward maintaining their physical premises.
Blue Nile does have a number of physical showrooms, but most of their dealings take place over the internet, where they can sell their diamonds with those small margins, and without needing to ensure the level of personal care the staff at a bricks-and-mortar businesses are there to offer.
It's absolutely true that jewelry stores mark-up the prices of their diamonds, but this is true of any bricks-and-mortar store anywhere in the world. The additional cost is indicative of the value the seller brings to the table – and, in the case of fine jewelry, they bring a lot of value.
Is it Safe to Buy Diamonds From Blue Nile?
Blue Nile is highly reputable, so it's safe in that sense, but, given the high price you pay for a beautiful diamond, we never consider buying a diamond online to be a 'safe' decision.
No matter how good the price, the fact remains that you really can't judge a diamond through pictures alone – even if you've got the GIA report to back up what you think you can see.
For starters, some of Blue Nile's diamonds aren't even accompanied by a photo straight away. But, even if you do pick out a diamond that's accompanied by high definition photos, you can't replicate viewing it in real life through a screen.
The best way to get the most impressive, beautiful, and reasonably priced diamond possible is to focus on eye cleanliness. It's not an exact science, and judging it is simply a case of looking at the diamond – allowing yourself to see what is there to be seen when the diamond isn't under a loupe. But, when images are magnified, it's impossible to judge eye cleanliness accurately.
Sure, you can use their virtual appointment system, but we're still not sold on the idea of making such a huge investment over the internet.
Is Tiffany Better than Blue Nile?
It's almost impossible to compare the two since their business models are totally different. We don't think either one is the best possible option for shoppers.
Tiffany & Co. is a luxury brand that is able to add a major markup to their rings, simply because of the weight their name carries within the industry. There is a level of prestige attached to a piece from Tiffany & Co., simply because of its reputation.
Blue Nile also boasts a strong reputation, but for totally different reasons – reasons that rule out the possibility of them charging a high premium for placing their hallmark in a ring.
You'll get a much more affordable ring at Blue Nile, but miss out on the personalized level of service Tiffany & Co. could provide. Our advice? Go to an established jeweler in your area – one who will provide that same level of service, but for much, much lower prices.
Our Summary
Blue Nile is, in many ways, the pioneer of online jewelers. They spotted an opportunity to alter the process of selecting a diamond engagement ring, by essentially cutting out the middleman and creating the three step process: pick a diamond, pick a ring, and wait for it to be delivered.
It's an idea that caters to shoppers who consider themselves totally inexperienced in the diamond world – and we can understand why. Turning up to a consultation with a jeweler with no understanding of the terminology, or even the costs involved in creating a ring, is a daunting prospect – but this isn't an either/or situation. It's not like shoppers who head into the bricks-and-mortar jewelry stores across the country don't have access to the internet – they can learn the exact same information, and put it to use in a much more practical setting.
We understand the appeal of the low prices offered by Blue Nile but, when you realize that those savings come at the expensive of what we consider to be a vital part of the experience, we find the appeal is lost very quickly. As with many things in life, the strings attached to these rock bottom prices are often more trouble than they're worth.
Creating an engagement ring is about more than the best price out there. Remember that your partner will look at this ring every day, and that it won't take long for the rush of an excellent deal to wear off. We're all about investing a little more into a better experience – one that could have a pretty significant impact on the ring you wind up with.