Key Takeaways
Ritani is a relatively young online vendor, built in the image of competitors like James Allen and Brilliance. However, the brand does have extra features to appeal to the in-person experience many customers would benefit from, and that we promote.
The website lacks simple functionality and ease of use when compared to competitors. Its catalogue offers a customer more options than they will ever need. Additionally, their 'price matching' suggests two diamonds as identical as their grading report describes, which isn't the case.
What makes Ritani is its Free Preview service. Meeting a representative at a flexible workspace they've rented or a partner store, they'll bring the ring for you to see and finalize your decision.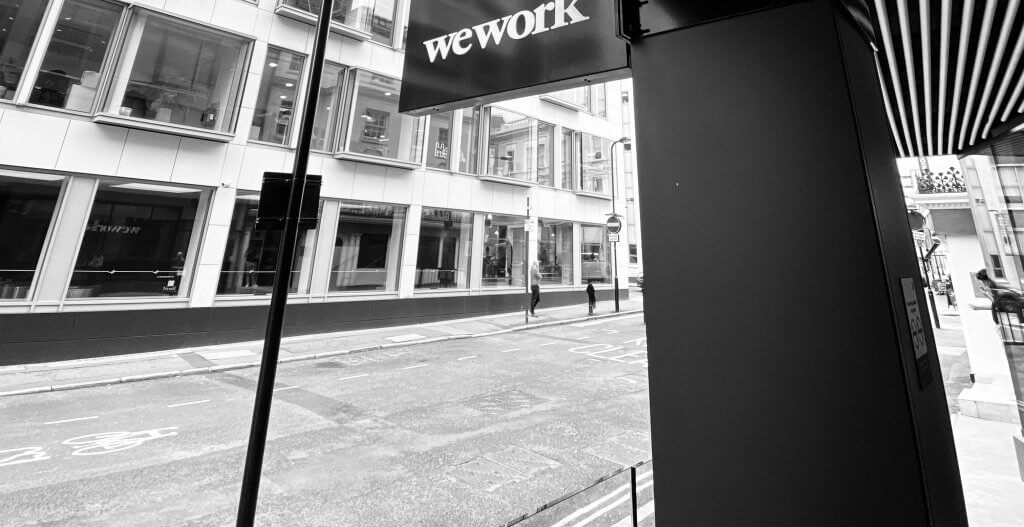 Ritani isn't as old or as recognizable a name as some of the other online jewelers we've talked about in the past, but it is a pretty likely contender for the search results page if you're doing any type of research on diamonds within the US, so it's an important site to cover.
Anyone who has investigated any of the other prominent sites will find themselves on familiar ground with Ritani – and no doubt left asking the same questions. Is it a good idea to buy an engagement ring online, and what's it really like putting so much at stake without being able to talk things through with an expert jeweler?
Our rating: one star
The positives: Easy to use, and transparent about their pricing.
The negatives: To get the full Ritani experience, you might as well just go through a traditional, bricks-and-mortar jeweler in the first place.
The Brand
Ritani was introduced back in 2012 – on the surface, very similar to the likes of James Allen and Brilliance, but with a few unique features that seemingly straddled the gap between online shopping, and an in-person experience.
If you've spent any amount of time on WillYou.Net, then you are probably aware that we encourage our readers to do something similar – to make use of the internet, but never at the expensive of a personalized, one-to-one experience with a jeweler. So, at first glance, you could be forgiven for thinking that Ritani is right up our alley, with a much more realistic approach to the demands of buying the best diamond possible.
For reasons we'll get into below, however, we're not convinced by how Ritani address the need for shoppers to get the best of both worlds, and wonder if their USP is just a way to stand out, rather than a genuine move away from the concerns of buying an engagement ring online.
The Experience
First off, compared with other online jewelers we've visited, we didn't find Ritani's search filters easy to use. Beyond shape, the Four Cs, price, and delivery date, every other search filter is found in an excessively large drop down menu. While many of Ritani's biggest competitors fit all this information in the screen, the same filters take fill the screen – forcing you to scroll up and down – in a way that feels a lot more overwhelming. It all feels like it's lacking polish – something that's very important when you're welcoming so many shoppers into the unfamiliar territory of diamond shopping.
But that's all small fry in the grand scheme of things, seeing as the experience of shopping from Ritani is ultimately like any other online diamond shopping experience: fundamentally flawed.
Using Ritani's website, you're able to browse through a selection of diamonds, then a selection of rings, pair them together and either have your ring sent to your home, or pick it up in store. Sure there's a couple optional steps along the way – most notably, the ability to schedule a virtual appointment with a gemologist and have them analyze any diamonds you like.
Choice
They have a pretty wide selection – more than a hundred setting styles, and more than a hundred thousands diamonds at the time of writing. They offer nickel free gold at a £100 premium for those with skin sensitivities, too. There's no denying that, at Ritani, you get access to more choices than you could possibly need – although, as we found with James Allen, 'more choice' is not an effective stand-in for a simple conversation about your partner with your chosen jeweler.
Finally, like Blue Nile, Ritani also offer price matching on their diamonds – but, given the fact that no diamond can be judged based on the grades listed in its report alone, there's no guarantee that a 'similar' diamond from Ritani will be anywhere near as beautiful as the diamond its being price matched against.
Free Previews
One of Ritani's unique selling points is the fact that they offer buyers a free preview service. You can choose to meet with one of their representatives at a flexible workspace (not an official showroom or office) or a select partner store to view it first. On the surface, this sounds like it could win some points with us, but it really feels like a poor substitute for a real consultation with your own jeweler.
Why? Because the massively important step of designing the ring will have already happened by the time you go to view it. Instead of a consultation, where you hash out ideas with your jeweler, you'll have gone through the same process any other online jeweler offers. You'll be seeing the finished product in isolation, with nothing to compare it to – just a sales rep waiting on you to make a decision.
Ritani do offer the ability for you to go through the same process, just with a loose diamond instead of the completed ring. If you're willing to do that, we wonder why you wouldn't just arrange to see a real jeweler in person, check out your prospective diamond, and take the opportunity to have a proper consultation about the ring design, too.
It's hard to imagine why anyone would prefer meeting a sales rep in a nondescript, flexible workspace to simply making a one-on-one consultation with a skilled local jeweler, who can show you a wide range of ring styles – and talk you through their own ideas, too.
It's easy to browse diamonds online before checking them out in person – and, most importantly, alongside a reputable and experienced jeweler.
The Cost
On their website, Ritani states that the average cost of one of their rings was $6,480 – a little above the national average, but a good figure for a beautiful engagement ring.
Ritani does appear to be a little more expensive than some of its competitors. One interesting feature not offered by some of the more prominent sites is a Diamond Cost Breakdown, which does help first-time shoppers get a better handle on the types of cost they can expect from diamonds, but this is nothing a reputable jeweler can't talk through during a consultation.
In other words, while the transparency certainly counts in their favor, it still seems like a 'second best' compared with the traditional approach to buying a diamond ring.
As with most online jewelers, you can probably expect the overall cost to be a little lower than it would be at a traditional, bricks-and-mortar establishment, but the savings stem from the fact that you won't know who's making your ring – that you might be viewing it at a WeWork – and that you won't get the personalized treatment you'd get from a real jewelry store.
FAQ
Everything else you needed to know.
Is Ritani Real Diamonds?
Ritani sell both real and lab grown diamonds on their website.
Recent years have seen a number of online retailers branch out into lab grown diamonds. It's pretty easy to narrow your search parameters to include only real, earth grown diamonds, however.
Are Ritani Diamonds GIA Certified?
Ritani uses either the GIA or the AGS for their diamonds.
If you've read our guide to diamond certification before, you'll know that we always favor the GIA over any other lab – although the AGS is, in our opinion, the second best option.
This is preferable to some of Ritani's competitors, such as Brilliance, who use a very wide variety of grading labs for their diamonds – some far worse than others – making it very difficult to compare two (seemingly) similar diamonds on their site.
What is WeWork?
WeWork offers space for companies to use as and when they need it, instead of renting permanent office space.
It's an inexpensive, low commitment alternative that benefits plenty of companies working in all sorts of industries. For those about to make one of the most important purchases of their lives, it's important to remember that dropping into a multipurpose WeWork location is not going to feel the same as dropping into a jewelry store or showroom.
Our Summary
Ritani isn't the worst online jeweler we've encountered, but we still consider it a total non-starter if you're looking to buy the best and most beautiful diamond engagement ring possible for your partner. Sure, they've got a slight edge on bricks-and-mortar jewelers when it comes to price, but we don't consider the extra money you'll spend on a ring from a proper jeweler to be wasted, by any means.
It seems a little pointless to build your engagement ring online, meet a sales rep in a flexi office space, potentially reject the piece then go back to their website to start again. Failing that, you'll find yourself buying the very first diamond ring you've seen in person – something that seems like a big risk, if you ask us.
Ritani are fine at what they do, and we're sure it's worked out fine in plenty of instances, but we can't see how it could ever be considered better than – or even on a par with – an actual consultation, and an experience between you and your jeweler, rather than you, your computer screen, and a sales rep at WeWork.