Key Takeaways
James Allen is an online vendor that seeks to make the process of designing buying a suitable engagement ring as simple and 'convenient' as possible. It can be done from your couch at home, with rings available at a variety of price points, without missing the 'luxury' end with collections for premier designers.
Similar to its competitors, it utilizes a three-step process for designing a ring: choosing the diamond, choosing the setting, and adding the finishing touches.
James Allen do offer a live diamond inspection to check the eye cleanliness but it doesn't compare to an in-person one. They offer AGS and IGI graded diamonds, as well as GIA, meaning, unless the customer has done their research, they will not spot the inconsistencies.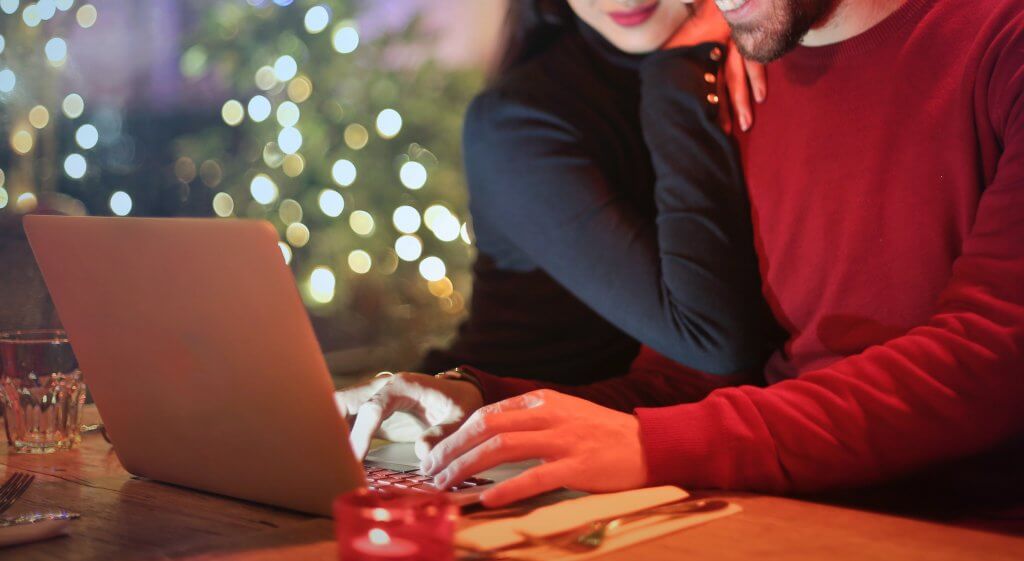 Thanks to a memorable marketing campaign and a – how should we put it? – eager online presence for anyone searching for any information relating to engagement rings, James Allen is one of the first names that comes to mind when we think of proposing.
After all, how could it not? We've got the ads too – and their witty, cool-calm-and-collected approach to finding the perfect ring perfectly nails what so many shoppers need when they're starting to get worked up over cut, crowns, Cathedrals, carats (and karats), Cushions, and culets…to name just a few.
Because, while the 'clueless partner shopping for his girlfriend's dream ring' might be a stereotype, it's a stereotype for the reason. James Allen offers one convenient solution for that stereotype: a simple, streamlined approach to designing and buying an engagement ring for a good price. We can't deny the appeal.
Of course, the other (and arguably more convenient) solution is to actually learn how to buy a beautiful diamond, and how to pin down the right design for your partner.
But we're here to talk about James Allen, and why we are always going to urge our readers in another direction when it comes to this infamous online retailer.
Our rating: 1 star
The positives: easy to use, and a highly reputable and trustworthy website.
The negatives: their entire business model is predicated on the assumption that the process of picking out the best diamond and ring possible can be replicated online when, in reality, it means sacrificing a personalized experience with a creative and experienced jeweler.
The Brand
James Allen first opened its virtual doors back in 2006, during a time of incredible evolution for eCommerce. Amazon had just introduced Prime memberships, while the term 'Cyber Monday' had only just come into common usage.
For better or worse, their platform transformed the process of buying an engagement ring for many shoppers. Instead of feeling like they had to stray into the unfamiliar world of the jewelry store and talk through unfamiliar subjects – all with a steep, mystery price hanging over their head – shoppers could enjoy the privacy of their couch, or the casual approach of scrolling through engagement ring designs during their lunch break.
Obviously, shopping from a traditional, bricks-and-mortar jeweler is nothing like the picture we painted above. But James Allen's strong position stemmed from the fact that shoppers who had not done their research, and who had never stepped foot in a jewelry store before, wouldn't know that themselves.
Undoubtedly, shoppers who have turned to James Allen for that precise reason – and experienced no issues with their ring – will view the brand as something of a lifeline, but we're not convinced that a couple hours of research prior to an in-person consultation is something that needs to be escaped. Far from it.
Regardless, James Allen has made a name for itself offering engagement rings to suit a much wider variety of budgets than many of the other brands we have reviewed in the past. They're not what we'd call a luxury brand, but they do offer styles that cater to the luxury budgets. They also feature collections from various renowned designers, including Verragio.
The Experience
For the most part, the James Allen website centers around a three-step approach to designing an engagement ring: pick a diamond, pick a setting, then add your final touches and pay. We can see the appeal for the bulk of their target market, who probably start off without any idea how to pick out an engagement ring, even for their own partner.
After all, if you're frequently told that the decision you're about to make is one of the most important decisions anyone can ever make, and you find out that it can be handled in three (or, really, two and a half) simple steps, the temptation to go for it would be strong.
But, not only is buying an engagement ring an important decision, it's also an expensive one, so jumping at the first 'easy' solution might not pay off in the long-run.
But more on that later. For now, we'll focus on the site itself, which is easy to navigate and use and, thankfully, equipped with plenty of educative resources on diamond quality, certification, ring sizing, and setting types. It's one of the more user friendly sites we've encountered, although they're all pretty similar in terms of the three-step process.
The Engagement Ring
Shoppers start by picking out a setting. At the time of writing, there are more than 600 options to load and view using their 360° HD viewer. You can filter results by metal type, karat type, setting type, price, and by diamond shape.
It is, for that reason, a great resource for finding your feet. If you don't know a halo from a pavé, you'd probably get a handle on things pretty quickly. Admittedly, we didn't scroll through every single option available, and can't imagine many shoppers doing so either, but the engagement ring results page is a crash course in both the major and subtle differences between one ring and the next.
It came as no surprise to us that we found use for this page. We're strong proponents of browsing online for ideas and research – although sitting around while James Allen's 600+ designs load up seems a little much, even for us.
In our opinion, one of the best things about heading into a jewelry store for a consultation is that it's highly personal. A good jeweler won't just talk about setting styles, metal types and diamond shapes – they'll as you about your girlfriend's style and tastes, and bounce ideas off your head that way. There's no way of replicating that within a search filter.
The Diamond
Even with James Allen, finding a diamond still requires some basic understanding of diamond quality.
Unlike some of the other jewelers we've reviewed, James Allen doesn't have any particular criteria for quality, and boasts an incredible collection of hundreds of thousands of diamonds. This makes it able to cater to the widest variety of budgets possible. Some diamonds are beautiful, others are duds; some diamonds will probably look a lot better than they do in their pictures, while others will look worse.
For instance, we were able to use the advance filter to narrow the results down to Oval diamonds featuring the ideal ranges for depth and table percentages, but it would be easy to overlook the importance of these factors without having a jeweler by your side to guide you – or, alternatively, without the opportunity to compare a poorly cut diamond's sparkle with a well-cut diamond's sparkle in person.
Research is the key to avoiding these pitfalls – that, and a consultation with an experienced jeweler – but we wonder how many shoppers see a convenient builder tool like this as an alternative to research.
James Allen do offer a live diamond inspection, whereby one of their gemologists can appraise a diamond and inspect it for eye cleanliness (something that is hard to judge from a 40x zoomed picture or video), but we still don't see how this can replace your own in-person appraisal.
Also, keep in mind that James Allen offers diamonds graded not just by the GIA, but also by the AGS and the IGI. This means that, unless you're filtering your search by lab, there is probably going to be a lot of inconsistencies.
Let's say you search for H-VS2 1 Carat Cushion cut diamonds. Two results that boast the exact same grades could be very different in quality if one has been GIA graded, and the other IGI. Again, this can be easily prevented by tweaking the search parameters, but shoppers need to know to do that first.
Cost
The other selling point for James Allen, other than the convenience and privacy of shopping from your computer, is the fact that they can undercut traditional jewelers on price. Their prices vary from < $5,000 to $500,000+, but won't be laden with the premiums associated with other, high-profile jewelers. Here's why.
First of all, James Allen is cheaper than the high-end, luxury brands because there's not a lot of prestige attached to the name. Plenty of engagement ring brands are able to get away with this without losing their target market, as a result of the impact they've had on the industry. But, while James Allen has had a significant impact on the industry, slapping a premium on them simply because they're a choice brand among shoppers would defeat the entire point.
But what about the non-high-end, non-luxury jewelers operating on a smaller scale?
James Allen is known for being cheaper than these establishments, too, seeing as they deal in incredibly large volumes at a very low margin. Sales are being processed to a much greater volume by James Allen, whereas smaller jewelry stores invest more time and attention into each ring they produce.
Is it worth the savings? We don't think so, since those savings mean sacrificing the personalized approach a real jeweler will take to designing and creating an engagement ring for you. It's not like James Allen have cracked the code to making engagement rings cheaper without changing the sales process at all; they've simply cut one aspect (and, in our opinion, an important one) out of that process, and offered those savings to their customers.
FAQ
Every other question you might have, answered below…
Is James Allen Good Quality?
In general, yes. James Allen's low prices are not a result of poor workmanship or cheap materials, although the rate at which James Allen produces engagement rings does mean that some customers are left unhappy.
Let's get it straight: James Allen is not a bait and switch company, promising beautiful engagement rings and yet sending their unsuspecting customers cheap knock-offs. They're a legitimate, online jeweler, and their popularity is indicative of a certain level of quality.
Is it the level of quality we would recommend our readers hold out for? No. These pieces are produced on a scale unlike anything your local jeweler could ever meet, which necessitates a totally different approach to the craft – one that, we feel, is just not suited to pieces as important and once-in-a-lifetime as an engagement ring.
Is Brilliant Earth the Same as James Allen?
No. While the two companies are both considered to be dominant online jewelers, they are different.
You can read our review of Brilliant Earth here.
Is James Allen Ethical?
The brand maintains a very strong commitment to ensuring ethical sourcing for all its diamonds and gemstones.
As one of the most prominent names in online jewelry, James Allen recognize the importance of practicing transparency around the ways they source their diamonds. Their diamonds are all certified conflict-free, and they also cut many of their own diamonds themselves, ensuring that they can keep a close eye on where their diamonds come from – and that anyone involved in the process of bringing them from the mine to the customer is treated fairly.
Understand the origins of your diamond is essential. This is the sort of information any reputable jeweler will be able to provide you with. You can read more about the importance of ethical diamonds here – and how to ensure that you purchase one.
Can You Negotiate Price with James Allen?
No – unlike many traditional jewelry stores, it is not possible to negotiate with James Allen.
In the place of negotiations, James Allen offer a price match service on their diamonds. Put simply, if you find a competitively priced diamond elsewhere, then they will try to find an equivalent diamond and match the price of their competitor.
Of course, finding the phrase 'similar diamond' is somewhat open to interpretation, since no two diamonds are exactly alike. Sure, they could track down a like-for-like match with regards to the diamond's lab report, but those two diamonds still won't be identical – and, if you were to see them both in person, you may well find yourself drawn to one over the other.
Price matching means relying on objectivity, but there's a lot more to picking the perfect diamond than that.
Is James Allen Better Than Tiffany?
We rate Tiffany & Co. higher than James Allen, even though the luxury brand attaches a high markup to their diamonds.
It's hard to compare the two. Tiffany & Co. make a major profit on their diamonds, while James Allen sell them with very small margins.
The thing is, shoppers at Tiffany & Co. are likely aware of the fact that they're paying a substantial price for the hallmark, and the blue box premium. True, they might not be aware of just how much Tiffany & Co. are overcharging on their rings – and that's why we gave the brand just three stars in our review – but we doubt any of their customers are under the illusion that they're getting their rings at a steal.
James Allen shoppers are getting some highly competitive prices – but, unless they head into one of the brand showrooms, they're being led to believe that shopping online is an effective substitute for actually seeing the diamond, talking to the jeweler, and, put simply, experiencing the process of buying an engagement ring.
Our Summary
There's no denying that James Allen has had an incredible impact on the diamond industry as a whole. It has grown incredibly successful – and over a relatively short span of time – making the process of building an engagement ring as easy as possible, and offers a 'path of least resistance' to shoppers who might be feeling overwhelmed at the prospect of spending a considerable amount of money on an item they really know nothing about.
We're in total agreement with James Allen about the importance of transparency, and ensuring that shoppers are always able to get the best diamond possible at a price that comfortable accommodates their budget – whatever that budget is.
Where we differ is in how shoppers can get the best diamond possible since, in our opinion, you can never be sure about your choice unless you've been given the time and opportunity to appraise it yourself.
The idea that this doesn't need to happen probably stems from the fact that a lot of shoppers have never even seen a diamond in person, up close and personal – with the exception of a brief glance at a friend, coworker, or sister's ring. And, if they haven't seen a diamond before, how can they bring anything to the table that's more important than what James Allen can offer?
In truth, however, you don't need to be a diamond expert to know what stands out to you, and whether a diamond makes your eyes light up. It's vital that shoppers understand the pivotal role they play in choosing a diamond, and that a good decision strikes a balance between what you know, and what you feel.
James Allen is great at what they do, but we're far from sold on their approach to buying an engagement ring. Book a consultation with a traditional and reputable jeweler in your area instead.