Key Takeaways
Hannoush Jewelers is a perfect example of what we love about the family-owned and operated jewelry stores of the US.
While they have grown pretty far beyond their original storefront, they have retained many of the key elements that make a local store a far better choice than a nationwide chain.
Their range includes plenty of GIA and AGS diamonds, and we would strongly advise shoppers to focus all their attention on these stones, instead of the IGI and HRD diamonds.
Hannoush offer the perfect environment for you to take your time over this decision, look at the diamonds on offer and really figure out what's best for your engagement ring.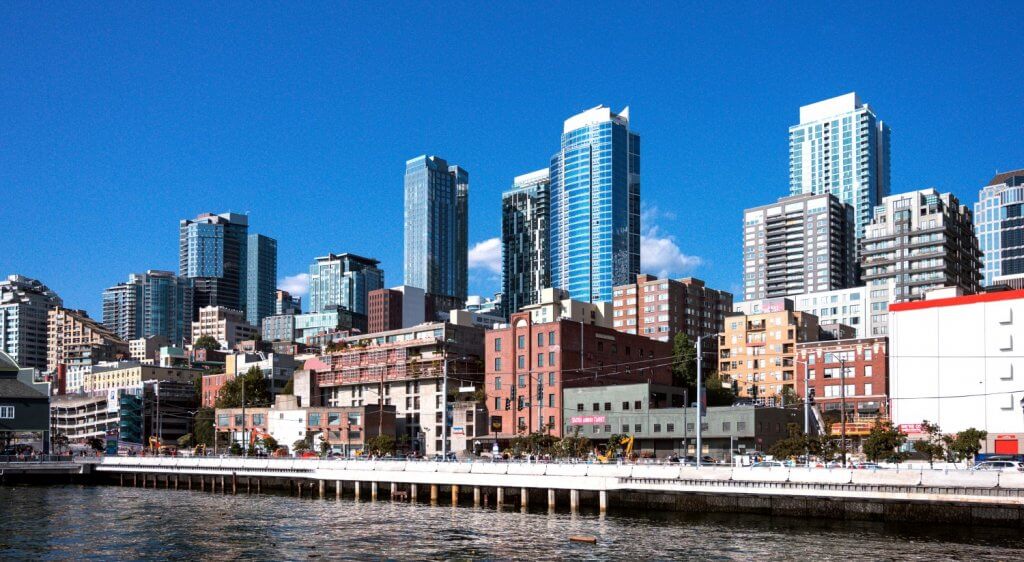 It shouldn't come as a surprise that we love a jewelry store with a story behind it. When it comes to America's historied bricks-and-mortar business, we consider ourselves vocal enthusiasts, and Hannoush Jewelers is a perfect example of what we hope to find in any state or city we happen to find ourselves in.
You can almost always tell when a store is owned and managed by a truly passionate team or family. There's something in the air – a sense of being a part of someone's life's work. And, while the most important part of any ring-buying experience will be grounded in the fundamentals – independent grading, eye clean quality, exquisite craftmanship and excellent aftercare – it can never hurt to make a memory that will truly stand out, and last you a lifetime.
For that reason, we couldn't not put together a review of Hannoush Jewelers. Whether you're familiar with the name or not, stick around to read our thoughts on this reputable store…
Our rating: four stars
The positives: a characterful, family-run store with a long history behind it, a substantial selection of GIA and AGS certified diamonds, and a great in-store experience on offer to their customers.
The negatives: while they do offer GIA and AGS certified diamonds, their selection also includes uncertified diamonds, and diamonds that have been graded by inferior labs like the IGI and HRD.
The Brand
Hannoush Jewelers has been around the block. Founded by the Hannoush family in Chicopee, Massachusetts, at the start of the 1980s, and now boasting more than fifty franchises, the name – and, more importantly, what they stand for – is now easily recognized across the United States.
But, in spite of its size, Hannoush Jewelers remain a family. From their 400+ employees to the countless customers that walk through their doors each year, we get the sense that Hannoush Jewelers know how to uphold those original values, and live up to the expectations they have always set for themselves – and, of course, the communities they have made themselves a part of.
It's stores like Hannoush that reaffirm what we, at WillYou.Net, always hold true to: that America's bricks-and-mortar jewelry stores are as much a tradition as they are a place to pick up a ring. Their history is an intrinsic part of what they offer to their customers – a history within their local community, celebrating life's biggest triumphs with countless men and women who will remember them, and the service they provided, for the rest of their lives.
It may sound a little poetic – and, to an extent, it's supposed to. Buying an engagement ring has to be an experience, or it's just a wasted opportunity…
The Experience
Hannoush Jewelers' stores are spread between malls and freestanding locations. Their stores are modern and welcoming, although their freestanding locations are generally a little more intimate. It's often the way with mall stores that you can feel a tad exposed to the general comings and goings outside the store and, while some people won't mind (or even notice), for others, it's an additional factor to consider.
At WillYou.Net, we're more than willing to admit that we don't share in some other reviewers' automatic dislike of mall stores. Every brand operates in its own unique way, and we would discourage readers from 'writing off' a store just because it tends to operate in the mall.
After all, Hannoush Jewelers are backed by a long history in the industry, and an unshakeable commitment to understanding exactly what their customer is looking for. We're confident you won't get the generic, copy-paste service of some of the much larger chains at Hannoush Jewelers, and that, whether you pick a mall location or one that's a little further from shoppers' traffic, you'll find plenty of positives.
Besides, that opportunity to 'see before you buy', and to take the time to talk things over with an expert, is so important to the process that Hannoush Jewelers already has a significant edge over the big competitors that operate almost exclusively online. We get the sense that Hannoush truly appreciate the enormity of their customers' investments, which is more than we can say for some of the vendors we've reviewed in the past.
But, regardless, the true test lies in the diamonds…
The Diamonds
Hannoush Jewelers stock an extensive range of diamonds, and many of those diamonds have been graded by the GIA or AGS. We won't tiptoe around the fact that they also offer diamonds with inferior certifications (for instance, the HRD, IGI and CGL) as well as diamonds that have not been certified at all – or that this seems slightly at odds with their philosophy of quality and value – but, provided shoppers do a little research on certification ahead of time, the selection is good.
For more information on this important subject, you can read our guide to diamond certifications – and, more specifically, why getting the right report is so important not only to your ring's overall beauty, but also for ensuring you're not overspending on aspects of quality that are not really there.
On their website, where thousands of diamonds are listed, we also came across some GIA certified diamonds that were lacking in Cut quality – and at least one with a Fair cut, which is far, far too low for a good light performance or appealing appearance.
But it's important to remember that this database is not necessarily indicative of what you'll find in any of their individual stores, and that, as always, you really do need to see your options right there in front of you before you settle on a choice.
Sure, it would be simpler if the range was limited to GIA and AGS certified diamonds, but shopping in-store means that you can have full control over what you look at, and, most importantly, what you walk home with.
The Cost
From what we saw, Hannoush Jewelers' prices aligned with the sort of costs you should typically expect from an established, reputable bricks-and-mortar store – particularly when your search is focused toward GIA or AGS certified diamonds, and away from the big, overly-hyped designer brands.
Of course, we're always willing to admit that the online vendors are in a position to undercut bricks-and-mortar jewelry stores on prices. It's a powerful marketing tool for them, and likely one of the biggest reasons why shoppers consider relocating their search for an engagement ring to the internet.
But undercutting someone on price generally means sacrificing something else, and we can't fathom sacrificing the in-store experience for the sake of a little money saved.
A store like Hannoush Jewelers has earned the small premium attached to it, provided you limit yourself to the GIA or AGS certified diamonds with a high cut grade.
Are Hannoush Jewelers good?
Yes, we were impressed by Hannoush Jewelers offering – both in terms of the in-store experience, the store's philosophies, and the selections themselves.
Some of the designer brands Hannoush Jewelers stock are not names we rate too highly. For instance, we recently reviewed Gabriel & Co., which is advertised quite prominently by Hannoush Jewelers, but this is easily avoided if you feel the same way as us.
The core values that Hannoush Jewelers follow are exactly what we want to see from an established jewelry store, and, for that reason, we consider them to be a strong choice.
Is Hannoush Jewelers still in business?
Yes, Hannoush Jewelers is still very much in business, and continues to help their customers find the perfect ring for their proposal.
As we mentioned above, the store has gone from strength to strength since it first opened in the 1980s. Their fifty franchises – which are primarily centered around Connecticut, Massachusetts, Rhode Island, and, for those in the Midwest, Ohio – continue to operate and help shoppers create lasting memories to this day.
Our Summary
Hannoush Jewelers is, in many ways, a great example of the kind of store we like to recommend to our readers. With plenty of experience serving local communities behind it, they're in a great position to bring a truly worthwhile and expert-led service to their customers.
While we always return to the subject, we often feel like we can never quite describe the importance of building a strong rapport with a bricks-and-mortar business like Hannoush Jewelers. While there's a lot of variance in their diamond selection, heading into their store and talking things through on a one-to-one basis with the person serving you means that you will have control over the ring you walk out with.
Looking at pictures online, it's incredibly difficult to strike a balance between overspending on a high clarity grade, for instance, and winding up with a diamond that is not eye clean. Sure, Hannoush Jewelers' approach to diamonds is a little more widespread than we would like, but we're convinced that finding a beautiful diamond in one of their stores will be significantly easier and more reliable than finding a good diamond in a massive, online-only database.