Key Takeaways
Harry Winston and diamonds are synonymous. The man who inspired the brand styled many red carpets with his creations. The brand Harry Winston's dedication to excellence and luxuriousness remains.
Experience Harry Winston's store, in an Art Deco building, remains an experience in and of itself. The history of the store, the man, the brand – it all lives there. There is substance, though. Quality and craftsmanship remain priorities. Customer service is, also, of a high standard, allowing the customer time to think.
The price of a Harry Winston ring is among the highest on the market, without fail. The craftsmanship contained within a Harry Winston ring is high. However, that skill is available elsewhere. As such, you're paying sometimes six times the price for Harry Winston.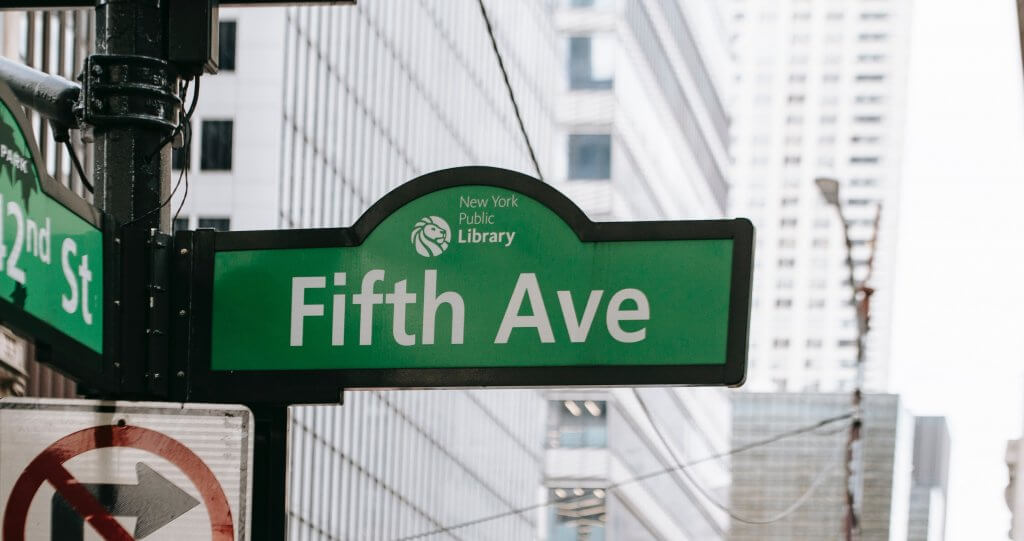 In the world of fine jewelry, few names are as powerful and persuasive as Harry Winston. Luxury fashion has Coco Chanel's Little Black Dress, luxury footwear as Louboutin's red sole, but you can bet that it all pairs perfectly with a signature Harry Winston piece.
The late Harry Winston made a name for himself in diamonds. His personal collection once featured the Hope Diamond, and a number of other notable jewels, while he spent his days decorating some of the world's most noteworthy red carpets with his distinctive creations.
Harry Winston died in '78, but his stores have continued to uphold the same exclusive breed of luxury, opulence and magnificence that first made him his name.
As you might expect, the Harry Winston experience is pretty unique – a bucket-list entry for anyone who considers themselves a true jewelry collector. However, for someone looking to purchase a beautiful engagement ring – and fit it within even a generous budget – we're less convinced that Harry Winston should be one of your first ports of call.
Our rating: 3 Stars
The positives: stunning diamond engagement rings, and a great sentimental appeal for those who consider themselves jewelry buffs.
The negatives: high prices that work for a niche market, but don't make sense for the average buyer.
The Brand
Harry Winston may have fallen into new hands since his passing, but his dedication to excellence and fine craftmanship remains the center focus of the entire brand. Harry Winston pieces represented three of Natural Diamonds' Best 11 Diamond Jewels Worn to the Golden Globes, and have been worn by countless other celebrities and royals over the decades.
Now, the elephant in the room. We are more than aware that a three star rating for a brand as prestigious and well-recognized as Harry Winston seems pretty low – and believe us when we say that this jeweler boasts a fascinating history, and a remarkable impact on the worlds of diamonds and fine jewelry.
But we're talking specifically about finding the right place to invest into a diamond engagement ring – the diamond engagement ring – as someone with a budget (whether $5,000 or $50,000, or even more).
The Experience
As a jewelry enthusiast, it's hard not to feel a little rush of excitement when you walk through Harry Winston's doors. Even just walking down Fifth Avenue and taking in that distinctive, Art Deco building, is an experience in and of itself. It's a jewelry store that bears no resemblance to any other jewelry store we've visited, with hardly a window display in site – just the great, tall arch of the doorway flanked by two bright lamps. In fact, its store isn't even called a store; it's a salon.
While Harry Winston has plenty of style, it's also got the substance – and incredible array of sparkling rings, featuring some truly beautiful diamonds. This jeweler has remained true to the original ethos of quality and craftmanship, and even a novice walking through that doors would recognize it.
Their customer service is strong – stronger than some of the other jewelry stores we have reviewed – and focused on giving buyers the time they need to come to a decision.
Keep in mind, however, that by sticking to that original ethos of quality, Harry Winston is not making any efforts to cater to the broadest market possible. Their engagement rings are destined for those who have tends – or, preferable, hundreds – of thousands of dollars to spend.
The Cost
We will cut to the chase: Harry Winston engagement rings are some of the most expensive we've encountered. In our experience, going for a one carat Harry Winston diamond ring – the starting carat weight for many shoppers – generally means setting yourself a base price of around $35,000, despite the fact that you can easily find a stunning one carat diamond for between $6,000 and $8,000 (and the ring setting certainly doesn't cost four to six times that).
Even their rings featuring diamonds way below 1 carat (the average for engagement rings) are generally priced above $15,000.
Here's the main issue: the level of craftmanship offered by Harry Winston is, in our opinion, not as rare as it may seem from the outside. The country's supply of skilled jewelers do not work for Harry Winston, and we just don't see the point in shelling out on the cost of a Harry Winston ring simply because the brand has come to be known as the epitome of quality.
Neither is there much point in shelling out on those sorts of prices for the simple fact that it's a Harry Winston ring. This is the same reason we don't recommend Tiffany & Co. as a primary port of call for shoppers – at least, not until they've seen what their budget can get them elsewhere.
So, let's say your budget is well above the average budget for an engagement ring – say you've got $50,000 to spend on the ring alone. That's enough for one of Harry Winston's signature rings, right?
Yes, absolutely – you won't risk going red-faced during your consultation. But how much more could you get elsewhere, with $50,000?
FAQ
We wouldn't be totally surprised if you still felt the pull of a Harry Winston engagement ring, just for the prestige of it all. Here are your burning questions, answered.
Are Harry Winston Diamonds Worth it?
In our opinion, no, the prices are extraordinarily high, even for a luxury jeweler, and far from attractive to almost any shopper.
If you can genuinely afford for the ring of your dreams to come from Harry Winston, without you needing to sacrifice on carat weight or design, then it's pretty safe to say you won't regret your purchase. But, for the overwhelming majority of us, buying an engagement ring from Harry Winston would mean buying one with a diamond that is significantly smaller than what we would have wanted, and is by no means worth it.
How Much is a Harry Winston Engagement Ring?
Prices vary significantly, from five figures to seven, but you can expect a one carat engagement ring to cost around $35,000 and up.
This means a staggering markup for the Harry Winston experience and branding. Fine if you can afford it, but, even then, are you sure you wouldn't constantly ask yourself what more you could have got yourself?
Where do Harry Winston Diamonds Come From?
While it's not clearly stated on their website, Harry Winston is strongly committed to ethical sourcing practices.
Harry Winston is fully compliant with the Kimberley Process, and a member of the Responsible Jewelry Council, and remains committed to ensuring a reputable supply chain for its diamonds and other precious materials.
Their diamonds are graded by the GIA, and accompanied by a report at sale.
Is Harry Winston more expensive than Tiffany?
Yes, and that's in spite of the fact that Tiffany & Co. are able to put a premium price on all their pieces, too.
Both are, however, positioned at the very high end of the jewelry world.
Can You Bring a Diamond to Harry Winston?
No. As stated on their website, Harry Winston will only design new settings if the existing piece containing the diamond was purchased from them to begin with.
It may be a more affordable option, but it's not an option available from this jeweler.
What is the Cheapest Item at Harry Winston?
According to a writer at the NYTimes, the least expensive item is a pen, which sells for a little under $1,000.
For the record, no one at WillYou.Net recommends that you go down on your knee and pull out a pen – even an $800 pen – instead of an engagement ring.
Is Harry Winston or Cartier More Expensive?
In our experience, Harry Winston often works out to be the more expensive choice.
However, both jewelers can place a high premium on their jewelry, and it may be the case that some Cartier pieces are more expensive than comparable pieces available from Harry Winston. It's not a like-for-like comparison.
Our Summary
A trip to Harry Winston is one of the most exciting prospects for a jewelry collector – that is, providing they have the funds tucked away to afford any of their pieces. From their trademark black and white tiled floors to their dazzlingly impressive diamond rings, the entire experience represents one of those exclusive opportunities typically only available to the celebrities and VIPs of the world.
It may not be the easiest pill to swallow, but neither is discovering that you can only just afford a 0.5 carat engagement ring when you had your heart set on 1 carat – or even 1.5 carats.
It doesn't have to be that way – and you don't have to blow the entire engagement ring budget and wedding fund on a ring that, if it weren't for the Harry Winston makers mark, just doesn't live up to expectations.